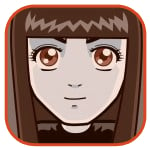 Posted by Sheila Franklin Categories: Corporate News, Home Entertainment, Movies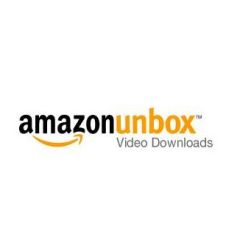 AOL has decided to give up its pay-for-download service and allow Amazon to sell the movies via its Unbox service. Although AOL's service has only been around a year, it let everyone know last Friday when it displayed a banner for Unbox after a click on its movie tab. We are certain that Amazon is thrilled that it has one more coup and AOL must be relieved to be following in the footsteps of Google, who discontinued the same service in August to concentrate on its baby, YouTube.
Read More

| Post-Bulletin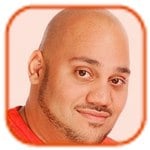 Posted by Andru Edwards Categories: Features, Galleries, Handhelds
The Amazon Kindle has been the talk of the gadget town for the past week or so. If by chance you missed it, the Kindle is Amazon's foray into the ebook reader space. The device sports free EV-DO, which Amazon calls it's "WhisperNet" service, which allows you to purchase and download an e-book from just about anywhere - no computer required. We were able to get our hands on one recently, and as is our custom, we snapped up a bunch of Kindle unboxing photos. We liked the art on the box, and what was inside wasn't overburdening at all - just the Kindle itself, along with a charge cable and USB cable. Oh, and instructions, but those don't count since no one looks at them anyway - plus, when you start up the Kindle, it boots right into the instructional "Welcome to the Kindle" e-book. Fancy. Anyhoo, click on over to our Amazon Kindle unboxing gallery for the goods.
Read More

| Amazon Kindle Unboxing Gallery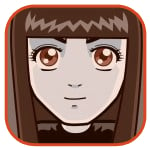 Posted by Sheila Franklin Categories: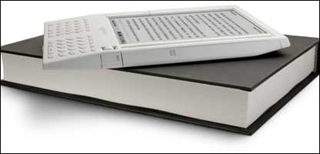 Although it has been around for about 3 years, CEO and President of Amazon Jeff Bezo is hyper-touting the Kindle, the book size device that can store up to 200 books in its memory, as well as newspapers, magazines, and blogs. We watched Mr. Bezo explain its virtues Monday night on the Canadian "Charlie Rose Show," such as its being able to handle multiple books at a time, free first chapter previews, an included Oxford English Dictionary, auto-page memory, and 30 hour recharge time.
He also mentioned that most of the 90,000 books that you can download are on best seller lists and are only $9.95 apiece. The only thing he didn't mention were its rivals, the Sony e-reader and Illiad, and the exorbitant price of $399.99.
Read More

| Charlie Rose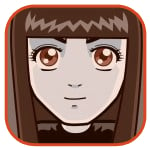 Posted by Sheila Franklin Categories: Corporate News, Hot Deals, Misc. Tech, Video Games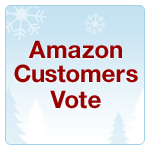 Are you the type that faithfully buys a lotto ticket every week in the hopes of being the one in a billion to become instantly rich? This should be right up your alley. Amazon is offering 18 products that you can bid on by one vote per round. If you are fortunate enough to be picked at random, you will win the item at the end of 6 rounds.
Last year, lucky winners of the Customer Vote got an Xbox 360 Core for $100.00 and a Wii and PS3 at MSRP. Because there was a site overload last year, the company has worked to make sure the same problems will not happen during the promotion this time around. The items will be on display at Amazon beginning this Thursday and voting is to commence on Thanksgiving, Nov. 22, and will run through the 28th. Grab a turkey drumstick and let the games begin.
Read More

| Amazon Customer Vote


The e-commerce giant Amazon.com has launched their own music service: AmazonMP3. AmazonMP3 now offers DRM-free tracks in the MP3 format from a variety of artists on their website. Amazon has chosen the widely supported MP3 file format which ensures comparability with iPods, Zunes, most modern cell phones, and virtually any computer or digital audio player users wish to use.
The MP3 files weigh in at 256kbit so they won't sound quite as good as iTunes 256kbit AAC files, but certainly will sound good enough for anyone but the most golden-eared audiophile. The fact that the MP3 files are DRM-free ensures not only broad compatibility, but also that users won't ever have to worry about authentication or license revocation. It is currently unknown if Amazon will be adding audio fingerprints or other watermarks to the music to tie an individual file to the downloader to help cut into piracy.
Click to continue reading Amazon launches DRM-free MP3 download service
Read More

| AmazonMP3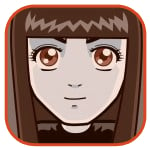 Posted by Sheila Franklin Categories: Internet, Misc. Tech

There is never enough time to read these days, at least not for those of us that spend most of our days writing. So we are exceptionally pleased at this new site that must have been designed with us (and partying college students) in mind. LazyLibrary searches for books that are 200 pages or less. Type in your subject and the site will show you books with total pages, the exact page number that information can be found on, and consumer ratings. You then can pick your purchase from Amazon's selection of either new or used books by link.
Read More

| LazyLibrary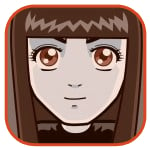 Posted by Sheila Franklin Categories: Apple, Handhelds, Hot Deals, Portable Audio / Video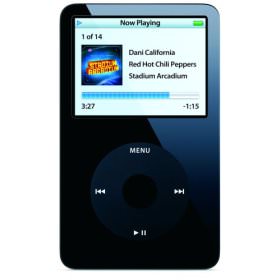 If you still have your eye on one of the larger iPods but cannot afford the lofty price, Audible is giving a $100.00 coupon for anyone who signs up with their Listener Gold or Platinum subscription service starting at $14.95 a month. You can use it to discount any AudibleReady gadget on their sister site Amazon. Included in the deal are selected PMPs, PDAs, GPS systems, and SmartPhones. Audible offers over 23,000 audiobooks, newspapers, magazines, radio, and original programs for download. The promotion is available until September 30.
Read More

| Gadget Madness

Posted by Michael Cardiff Categories: Action, PlayStation 3, Rumors, Xbox 360
Looks like Assassin's Creed may be taking a chunk of time out of your beginnig-of-quarter studying schedule, for all you gamer-students out there. If Amazon.com's listing is correct, the game will be launching on September 25th this year. Currently, you can pre-order the Ubisoft game for either Xbox 360 or the Playstation 3, from Amazon's website, for $59.99. Interestingly, there's also an Assassin's Creed DS listing over at Amazon, but we're not going to give that too much credibility.
Personally, I can't wait to see if there's any difference between the 360 and PS3 versions of the title. Given that the game was one of the most visually impressive demonstrations of the PS3 hardware, it'll be interesting to see how the worst-kept non-exclusivity secret in gaming plays on supposedly inferior hardware.
Read More

| Amazon.com

Posted by Michael Cardiff Categories: Release Dates, Rumors, Xbox 360
Personally, it seemed like a strange move to me when Microsoft announced the Xbox 360 "elite" edition. For a console that had really carved out a position for itself in the current-gen competition, it seemed like the Elite was just M$ trying to make their console look more like a PS3. Well, color me wrong, because it seems like the Elite may be selling like hotcakes.
According to videogame news site Punch-Jump, the Xbox 360 Elite edition was posted on Amazon.com yesterday for pre-orders (good luck getting it on Sunday!), and sold out "within hours" of being listed. Of course, it's not clear whether or not this actually represents M$ increasing their market share… are these truly *new* gamers, or just folks upgrading from their Platinum edition 360's? We'll be keeping a close eye on the NPD numbers next month… could this be the edge that Microsoft needs to beat out Sony in this round?
P.S. For those of you that weren't madly refreshing the Amazon.com homepage on Thursday, you could always try your luck getting a Wii or Elite 360 at Target this week!
Read More

| Punch-Jump.com

Posted by Yuan Zhao Categories: Home Entertainment, Internet, Movies, Portable Audio / Video

As predicted and speculated, Amazon's Unbox Video Download Service has gone live, offering full-length movies and TV shows they day after they are premiered. Apple, however, doesnt necessarily have to be worried quite yet. Unbox's prices are a little on the high end of the spectrum, with the lowest priced films at just under $10 whereas recent releases are nearly $20. Prices on TV shows though match that of iTunes, available for $1.99.
Unsurprisingly, the downloads have a Digital Rights Management (DRM) scheme to them, but Amazon says that the videos are PlaysForSure compatible. Unfortunately, rentals are rather restictive. Upon download, there are a 30-day time limit to begin watching the video and after the video has been opened, it will delete itself after just 24 hours. The files can also only be played using Amazon's Unbox Video Player, which currently is only Windows-compatible.
As a starting incentive and to celebrate their store opening, Amazon is offering a free video or rental with a $1.99 instant rebate on your first purchase.
Read More

| Amazon Unbox

© Gear Live Inc. – User-posted content, unless source is quoted, is licensed under a Creative Commons Public Domain License. Gear Live graphics, logos, designs, page headers, button icons, videos, articles, blogs, forums, scripts and other service names are the trademarks of Gear Live Inc.