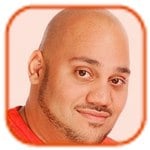 Posted by Andru Edwards Categories: Apple, Handhelds, Rumors,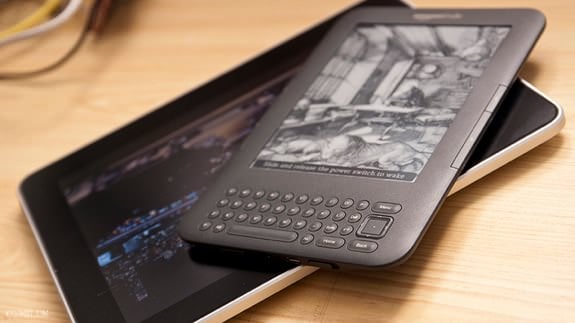 A few weeks back, I wrote a column discussing the tablet that Amazon is rumored to introduce this fall. Since then, I have heard a few more things about this tablet that are quite interesting. In my last column on this topic, I stated that the center of its design would be on reading books. That appears to be true, as multiple sources tell me that it will have the best reading experience of any tablet on the market. But, I am also hearing that Amazon is using pretty low-cost parts and not using any of the major manufacturers that are producing most of the tablets for mainstream competitors. Apparently, the company's key goal is to make the tablet very inexpensive and then use a new business model to own the Android tablet market.
I believe that Amazon CEO Jeff Bezos knows that all of the other Android vendors are at a big disadvantage when it comes to competing with Apple. Apple has a two-year lead on them, a great app store and services program, and a soon-to-be-key technology, the iCloud, which will keep all iOS apps and devices in-sync. And it has 250 million users' credit cards and hundreds of retail stores to help people learn about the iPad and buy one on the spot. None of the other tablet vendors can even come close to matching what Apple has to offer, except maybe Amazon. Although Amazon does not have retail stores like Apple does, it does have an Appstore for Android, music and movies for downloading, the Amazon Cloud Drive for storage, and the credit cards of 200+ million users. It also has limited channel partners, like Best Buy, that it could expand as well. But, I hear that while its tablet could marginally compete against Apple, this is not the company Amazon is going after with its tablet offering. It is smarter than that. Rather, I believe Amazon's goal is to be the market leader in Android and be the top seller of tablets with this mobile OS.
Click to continue reading How Amazon can disrupt the iPad and Android tablet market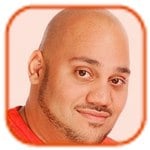 Posted by Andru Edwards Categories: HDTV, Home Entertainment, Internet, Women, Techies, Under $100, Under $250,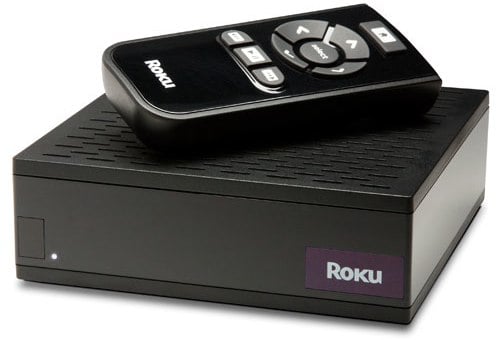 We are kicking off our 2009 Holiday Gift Guide with the Roku HD-XR player. Why? Well, we think that it's the perfect time to introduce someone to the new hotness that is TV, delivered over the web, and right into the living room. Sure, Netflix has come to the Xbox 360, but if you want streaming access to the Netflix service and don't own a game console, this is your cheapest barrier to entry. The HD-XR model also gives you access to the Amazon Unbox catalogue, as well as the entire MLB game service as well, if you are subscribed.
Definitely a great gift for movie buffs, the Roku HD-XR player is able to stream over 12,000 movies and television shows from the Netflix Watch Instantly catalogue, and over 45,000 from Amazon Video on Demand. It connects to your home network through an ethernet port, or over Wi-Fi, connecting at up to 802.11n if you have it. There's also a USB port on back, which Roku says is for future use. Our guess is that they'll be allowing the device to read from an external USB drive, which would be stellar.
The actual device is tiny, so it takes up barely any space, and setup takes just a couple of minutes - very simple. Of course, a Netflix subscription is required, but once you have that, everything else is a piece of cake.
Honorable Mention: If you want all the features of the Roku HD-XR, but don't need the USB port or 802.11n wireless speeds, you can grab the Roku HD Player for $99!
Read More

| Roku HD-XR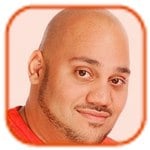 Posted by Andru Edwards Categories: HDTV, Home Entertainment, Hot Deals,

Whoa - Amazon's got a killer sale going on for downloadable HD television content. They currently have a bunch of full high definition TV seasons for sale for just $5 per season. Shows include The Office (Seasons 1 and 4,) 30 Rock Season 1, House Season 4, Battlestar Galactica Season 1, Heroes Volume 2, and more. Again, that is the entire season, which in some cases includes more then 20 episodes, for $5. You can't beat that. Head on over to the Amazon $5 Season Specials to check it out.
[Thanks, Frank!]
Read More

| Amazon $5 Season Specials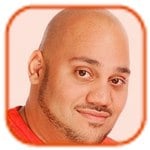 Posted by Andru Edwards Categories: Home Entertainment, Internet, Movies, Rumors,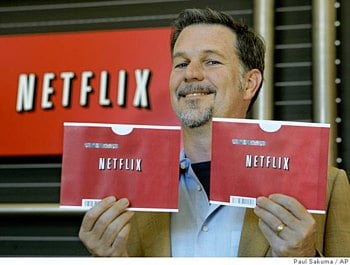 Netflix stock is surging today due to a hot rumor that the company may be acquired by Amazon.
To the average Amazon consumer, this may be an odd pairing at first glance. However, as broadband penetration becomes more widespread throughout the US, digital movie download services will slowly drive a nail through physical disk media rental services. Both Amazon and Netflix offer movie streaming services right now. Many users of the Netflix service have complained about the lack of newer content being available. Amazon however, offers new movies for rent and download. Together, though, you have one hell of an offering.
A Netflix acquisition for Amazon would mean up airing of these two services, which in the eyes of many a digital downloader would be perfection.
Of course this is all rumor, and we won't know for sure until something official comes out of either camp. However, looking at the stock surge, there certainly seems to be something up at Netflix. Do note, however, a similar rumor cropped up about two years ago, and nothing ever came of it.
Read More

| Bloomberg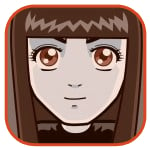 Posted by Sheila Franklin Categories: Home Entertainment, Misc. Tech, Movies,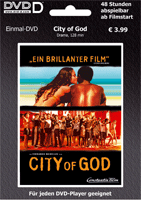 Welcome to the world of expiring movies. Einmal's DVD-Ds are only good for a 48 hour period and then the data is deleted. A few years ago, Flexplay had the same idea and used to offer titles via Amazon, although it never really caught on. If you check on Amazon's site, you will find a "not available" and an offer from Unbox for a $2.99 rental or $9.99 price.
The discs are already in Italy, France and Scandinavia, but we are thinking with a price tag of €3.99 ($6.44,) you can head to your nearest retailer and check out the discount bin. And if you want to be really green about it, we still adore our Netflix.
Read More

| Einmal (translated)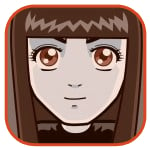 Posted by Sheila Franklin Categories: Home Entertainment, Hot Deals, Misc. Tech, Movies,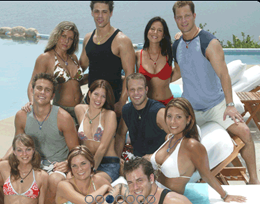 It seems that the good folks at TiVo do more than poll Superbowl commercials. They took a heartfelt survey that shows that 86% would rather stay home for dinner and a movie than go out for Valentines Day. Even more interesting are the results when participants were asked which TV show their love lives most represented.
Paradise Hotel 2 - Stunning and Serene 36%
The Biggest Loser - Difficult and Defeated 21%
Supernanny - Crazed with Kids 15%
When Women Rule the World - A One-sided Wonder 15%
Rock of Love 2 with Bret Michaels - Loud and Wild 8%
The Real Housewives of New York City - Rich and Spoiled 5%
Who are these people and where can we get our own Paradise Hotel? For those who aspire to that status, TiVo and Amazon Unbox are offering some discounted titles to watch tomorrow including "Breakfast at Tiffany's," "My Best Friend's Wedding," and a free download of BBC's "Romeo and Juliet" for the weekend February of 15 through 17.
(Thanks, Mel)
Read More

| TiVo

© Gear Live Inc. – User-posted content, unless source is quoted, is licensed under a Creative Commons Public Domain License. Gear Live graphics, logos, designs, page headers, button icons, videos, articles, blogs, forums, scripts and other service names are the trademarks of Gear Live Inc.