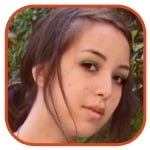 Posted by Robin Paulson Categories: 20th Century Fox, Horror, Science Fiction, Celeb News, Obituaries,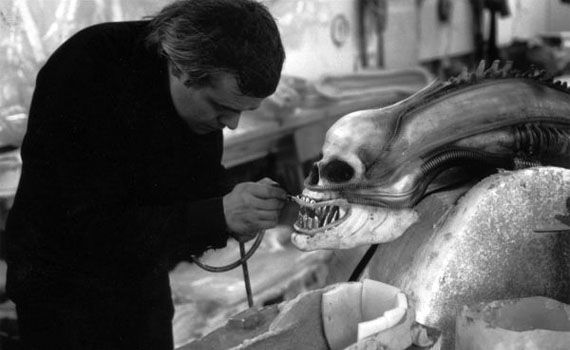 Surrealist artist H.R. Giger - one of the driving creative forces between 1979's Alien - died today in Zurich after complications from a fall.
The 74-year-old Swiss was known for his dark but brilliant fascination in humanity's relationship with machines. Having been brought to Hollywood by El Topo director Alejandro Jodorowsky to work on his unrealized Dune, Giger went on to work in sci-fi films like Alien, for which he won an Oscar (it's worth noting that his designs for Jodorowsky's Dune were still used in David Lynch's 1984 film adaptation).
Click to continue reading 'Alien' Artist H.R. Giger Dies
Read More

| NPR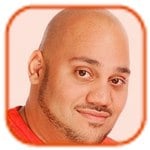 Posted by Andru Edwards Categories: 20th Century Fox, Horror, Science Fiction, Celeb News, Filmmaking,
Ridley Scott was "baffled" when he was first asked to direct a sci-fi movie.
The 74-year-old director was surprised when he was offered the chance to take charge of 1979 movie Alien as his only previous work of note was 1977 historical drama The Duellists.
"Blade Runner and Alien were more by accident than plan. I had done a film called The Duellists, so I was baffled why some bright spark would ask me to do a science-fiction movie. The Duellists won Cannes, but Paramount didn't know how to release a film about two guys in bizarre breeches, waving swords around. I actually think it's a pretty good Western. But the idea of science-fiction came out of the blue. I'd seen Star Wars and that had knocked me sideways with all my plans."
Despite his surprise at landing the director position, Ridley was equally as shocked to be 20th Century Fox's fifth choice behind the late Robert Altman, who was known for creating mainly naturalistic movies:
Click to continue reading Ridley Scott 'Baffled' by Alien Offer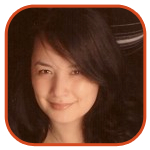 Posted by Veronica Santiago Categories: 20th Century Fox, Columbia Pictures, DreamWorks, New Line, Universal, Warner Bros, Action, Adaptation, Adventure, Animation, Drama, Horror, Romance, Science Fiction, Sequels, Comedy, Thrillers, Casting, Celeb News, Filmmaking, Rumors, Scripts, Upcoming Releases, Videos,
Planet of the Apes: The apes will rise again in 2011 when Fox delivers a Planet of the Apes prequel. The movie - currently titled Rise of the Apes - will have photo-realistic apes incorporated into the cautionary tale. The story, written by The Relic's Amanda Silver and Rick Jaffa, will explain how genetic engineering experimentation lead to the apes' development. The Rupert Wyatt-directed film will be set in present-day San Francisco.
Click to continue reading Sequel News: Romy and Michele, Planet of the Apes and More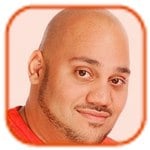 Posted by Andru Edwards Categories: 20th Century Fox, Action, Adventure, Animation, Science Fiction, Celebrity Gossip,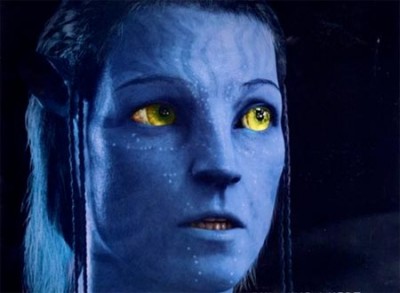 Sigourney Weaver was shocked when she saw herself as a blue alien in Avatar. The Hollywood actress - who plays a scientist called Grace Augustine in the groundbreaking science fiction movie - was surprised by how lifelike her 3-D alien self looked in the special effects-laden film.
The Aliens star told BANG Showbiz: "I think every science fiction film is so unique, I'd never done performance capture and the whole world of Avatar was so fascinating that I felt like I was experiencing it for the first time. I mean it was so shocking because I didn't think it would look like me, Sigourney, and it was just very funny. I'm just so looking forward to seeing it again."
Click to continue reading Sigourney Weaver's Alien Look-Alike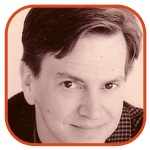 Posted by Tom Mason Categories: Editorials, Dark Horse Comics,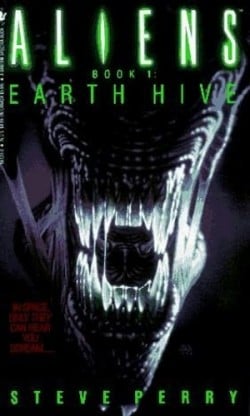 Not too long ago, I was hired by a big time TV producer to ghostwrite a book for him. He had a screenplay that had been sent around and remained unsold and he wanted to try working backwards—convert the screenplay into a book, sell the book, get the book optioned and then sell the screenplay. Stranger things have happened, and he had enough contacts and name-value to give it a strong shot.
I read the screenplay and we met for lunch at one of those nearly trendy places where you'll likely see Bronson Pinchot eating an egg-white omelet and Tori Spelling ordering half of a flour tortilla. The intended audience for the book was to be Young Adult. We discussed tone and he was very clear—somewhere between Holes and Men In Black. I'd seen the whole Holes movie (and read the book), and I'd seen both of the Men In Black movies. (Today's MIB trivia:I had also been the editor of the original Men In Black comics back in the stone age of comics and still keep in touch with MIB creator Lowell Cunningham.)
After the meeting, I went to a used bookstore as quickly as possible—except that they don't exist anymore. So I went to Amazon and ordered a copy of the Men In Black novelization. I wanted to see how someone else had done the job with a similar property. I liked what I read and was impressed by how many little details the author had added while keeping the tone of the movie. He had also done an excellent job of capturing the personalities of J and K, which is no easy task. That author was Steve Perry, and I studied his approach the way others might Stephanie Meyer or a certain Rowling. Without realizing it, he was helping me follow in his footsteps.
Click to continue reading Steve Perry: Aliens, Predators and Men In Black
Read More

| Steve Bissette's Blog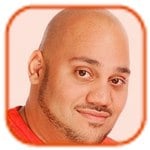 Posted by Andru Edwards Categories: Adventure, Downloadable Content, Games for Windows Live, PlayStation 3, Xbox 360, Xbox Live Marketplace,
The fifth and final Fallout 3 DLC, called Mothership Zeta, will be available on August 3rd on the Xbox Live Marketplace, as well as Games for Windows Live, for 800 Microsoft Points. It will be released for the PS3 at a later date. Here's the synopsis from Bethesda:
Defy hostile alien abductors and fight your way off of the massive Mothership Zeta, orbiting Earth miles above the Capital Wasteland. Mothership Zeta takes Fallout 3 in an entirely new direction – outer space. Meet new characters and join with them in a desperate bid to escape the Aliens' clutches. To do so, you'll wield powerful new weapons, like the Alien Atomizer, Alien Disintegrator, and Drone Cannon, and deck yourself out in brand new outfits, like the Gemini-Era Spacesuit and even Samurai Armor.
You can color us excited. Now we know that the alien crash site was meant for more than just finding the fantastic Alien Blaster weapon. Who's excited?
Read More

| Fallout 3 Mothership Zeta DLC
Gallery: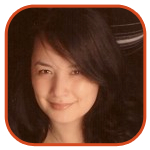 Posted by Veronica Santiago Categories: Prime Time, Sci-Fi/Horror, ABC, Video,
And you thought "reimaginings" were just something they did on the big screen…
Later next season, ABC will resurrect one of the classic sci fi tales from my youth. V, a hugely popular miniseries from 1983, will get new life in a new era and on a new network. This second attempt as a full series (NBC had its version in 1984) will once again introduce seemingly peaceful aliens to the inhabitants of Earth. But what do these "visitors" really want from our planet? And are they really reptilians in disguise?
And a note to all you Lost fans out there: Just because you see actress Elizabeth Mitchell (Erica Evans) in these clips doesn't mean Juliet is gone for good. In fact, Entertainment Weekly claims Sawyer's (deceased?) love will be seen again next year.
V is scheduled to premiere sometime midseason…just like Lost.
Click to continue reading Preview ABC's New Version of V
Read More

| Entertainment Weekly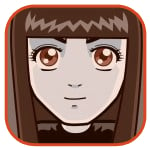 Posted by Sheila Franklin Categories: Science, Software,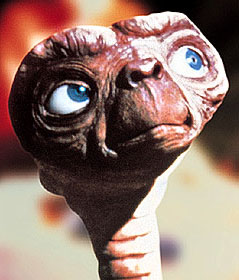 If and when a real ET arrives, Dr. John Elliot from Leeds Metropolitan University will be ready. He claims that an alien language will have recognizable patterns and has has created a program to help identify and translate them. He says that all human languages have "functional terms" such as 'if' and 'but' and that they are separated by up to nine characters or words. The software can also be utilized to break the language down into nouns and verbs. If they still can't figure it out, perhaps a bag of Reese's Pieces might help.
Read More

| Telegraph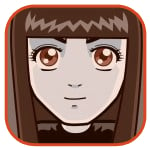 Posted by Sheila Franklin Categories: Misc. Tech, Science, Toys,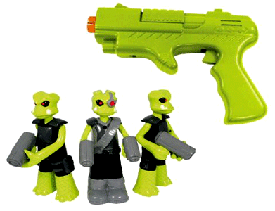 When was the last time you got to take a potshot at those evil aliens? You have your chance now with the Alien Invasion Shootout Game. Set them up around a room or cubicle, then activate them. They will utter alien screeches before they start shooting so you know that they are about to attack. The 3 ETs are attached with a 3m cable, and they need 3 AAA batteries for the aliens and 2AA for your weapon (included.) Save the planet for £21.99 (~$32.00.)
Read More

| Lazybone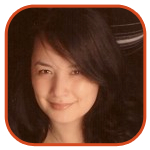 Posted by Veronica Santiago Categories: 20th Century Fox, Science Fiction, Trailers, Upcoming Releases,
In The Day the Earth Stood Still, Keanu Reeves stars as Klaatu, a humanoid alien who arrives on Earth with a robot companion. The two have a warning to deliver to the world's leaders.
Those familiar with the 1951 original should know this remake will come with a slightly different message. In an interview with MTV, Reeves said, "The version I was just working on, instead of being man against man, it's more about man against nature. My Klaatu says that if the Earth dies, you die. If you die, the earth survives. I'm a friend to the earth."
Earth - also starring Jennifer Connelly, Jaden Smith and Jon Hamm - lands in theaters on December 12.
© Gear Live Inc. – User-posted content, unless source is quoted, is licensed under a Creative Commons Public Domain License. Gear Live graphics, logos, designs, page headers, button icons, videos, articles, blogs, forums, scripts and other service names are the trademarks of Gear Live Inc.