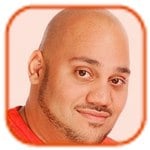 Posted by Andru Edwards Categories: Movies, Television, Features,
Kristen Wiig used to worry that she was too old for Hollywood.
The 40-year-old star - who shot to fame with her hit comedy Bridesmaids in 2011 - was concerned she was too old to make it in the industry after the excitement of moving to Hollywood wore off and she realized other most other aspiring actresses were far younger than her.
"When I first moved there, there was 'the dream,' as there is for a lot of people. Then I got really scared. I moved there and I was like, 'Oh, I don't have any experience,' and I was surrounded by people a lot younger than I am, a lot better looking than I am, who've been acting for a while, who've been taking classes, who already have agents and I just felt like, 'Oh, there's a lot of work I have to do.'"
The Secret Life of Walter Mitty actress first decided to pursue a career in acting during a class at an art college in Arizona, and although she struggled to find work after moving to Los Angeles she admits she came into her own after she joined an improv group, The Groundlings: "I was like, 'Oh my God, I love it,' which was weird because I was terrified of being on stage. But the idea of being someone else and not myself didn't scare me as much."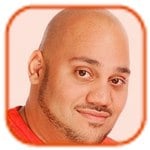 Posted by Andru Edwards Categories: Movies, Features,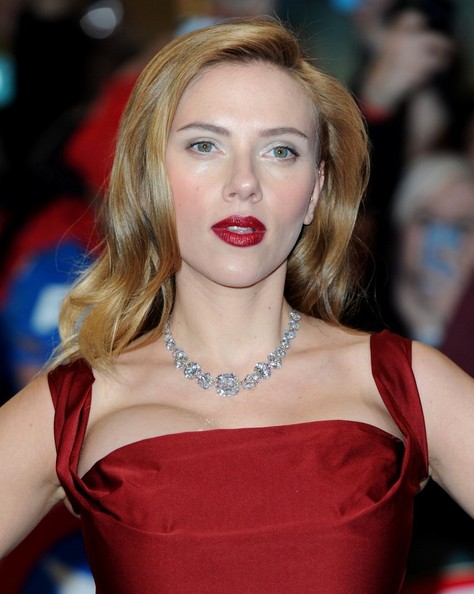 Scarlett Johansson is fed up of being "an object of desire."
The 29-year-old star, who is pregnant with her first child with her French journalist fiance, Romain Dauriac, plans to embrace the aging process and claims she feels less pressure to look perfect as she gets older.
"I don't want to be the ingenue any more. That part I'm happy about. It's nice to be glamorous, but I don't want to always have to be trendy and glamorous and an object of desire. I don't want to be stuck in that forever. Because it doesn't last," she said.
But Scarlett also told The Weekend Australian magazine that she believes that Hollywood's leading men aren't subjected to as much criticism: "With [male actors] it just doesn't happen the same way. You can be every woman's fantasy and nobody thinks twice about the fact that you have eight kids or whatever."
Click to continue reading Scarlett Johansson Hates Being a Sex Symbol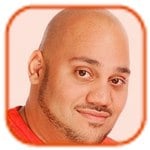 Posted by Andru Edwards Categories: Drama, Independent, Celeb News, Celebrity Gossip, New Releases,
Julianne Moore believes the Hollywood lifestyle can leave people feeling "empty."
The 53-year-old actress stars in David Cronenberg's latest movie Maps to the Stars as ruthless Havana Segrand, a fading star living among the Hollywood elite, and admits the character shows what can go wrong in the movie .
"Oh, I wouldn't say she's a monster, although it's true she does behave monstrously at times. She's one of these creatures that are very common in our industry, in that all of her self-worth and affirmation is projected from outside as opposed to inside. And the longer you live that kind of lifestyle, the more empty you become, until there comes a point when you just implode," she told The Guardian.
Moore - who is married to Bart Freundlich with whom she has son Caleb and daughter Liv - also says the film industry is too age obsessed, something she refuses to subscribe to: "You know, maybe that's a danger in any profession. But in the movie business it's heightened because it's all tied up with your face and how you look and the world's perception of that. But the only people who can affirm you are your family. They are the ones who are close to you. They're the only ones who can really see you."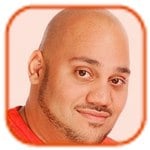 Posted by Andru Edwards Categories: Magnolia, Drama, Celeb News, New Releases,
Charlotte Gainsbourg is considering quitting acting because she is finding it difficult ageing on screen.
The 42-year-old singer-and-actress - who has three children with partner Yvan Attal - finds it "distressing" to see how her looks have changed and knows she needs to "make peace" with the changes if she doesn't want to give up her career.
"I don't like aging and I can see it happening. I find it very distressing. Movies are getting hard for me. I don't want to be embarrassed by my appearance when I see myself on film. So I don't have a choice really, either I make peace with the fact that I'm aging and that my face is getting harsher, or I don't and I quit acting."
The Nymphomaniac star always thought the anxiety she experienced turning 40 would have abated by now: "I find it truly horrible, this between two ages thing - neither too old but no longer young either. I thought turning 40 was the peak, the epitome of horror, but it doesn't get better. The decline doesn't stop. I used to think only attractive people suffered from this, but I can assure you plain women like me - although I don't think I'm ugly - suffer quite hard."
Click to continue reading Charlotte Gainsbourg: Aging May Stop Me From Acting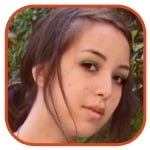 Posted by Robin Paulson Categories: Health & Beauty, Models,
"I think the whole culture's screwed up... They retouch 20-year-olds. I work with them, and I see the pictures, and I know that they've retouched this and that and that and this. I just go, 'She doesn't even have any wrinkles!'"
- Linda Rodin - a 65-year-old model, former stylist, and successful owner to an eponymous skincare line - points out the absurdity with retouching young models in fashion campaigns these days.
(Make sure to check out other notable quotes.)
Read More

| Huffington Post

Cameron Diaz insists "everybody" can have a body like hers.
The 41-year-old actress is renowned for her slim and toned figure and she believes it isn't hard to achieve so long as people look after themselves properly: "Everybody can have my body. Everybody can have exactly my body but it is going to look different. It's about having the internal knowledge of that body and teaming it with the proper nutrition and fitness to have the body you're supposed to have."
Cameron singled out her friend Gwyneth Paltrow as the perfect example of how good a person can look when they take care of themselves. "Gwyneth is perfect proof of how you can maintain your natural beauty," she said.
However, the Iron Man 3 star has had some help from her pal. "I did turn her onto my bikini waxer in LA," Cameron admitted.
Click to continue reading Cameron Diaz Thinks That Anyone Can Have Her Body
Michelle Obama hasn't ruled out having Botox.
The 49-year-old First Lady isn't against having the cosmetic procedure to maintain her youthful looks because she believes women should have the power to feel confident in their own skin.
"Right now, I don't imagine that I would go that route, but I've also learned to never say 'never.' Women should have the freedom to do whatever they need to do to feel good about themselves," she explained.
Meanwhile, the brunette beauty turns 50 on Friday and has requested that Adele performs at her birthday bash alongside Beyonce. However, it was previously thought that Adele had also been asked to sing at Kate Moss' 40th birthday party, which falls the day before, and was in a dilemma over which invitation to accept. "Kate's 40th is on January 16 and Michelle's 50th is the day after. Moss asked her team first to find out how much it would cost to get Adele to perform. But Michelle then also invited her to sing alongside Beyonce at the White House. With Adele's fees she could make $4.8 million in 72 hours if she flies from Kate's to the States," a source said.
Cameron Diaz wishes women were kinder to each other.
The Annie star, who recently admitted she stopped using Botox because it made her face look "weird," doesn't believe anti-aging creams work and thinks women should encourage each other to grow old gracefully.
"I wish that women would let other women age gracefully and allow them to get older and know that as we get older, we become wiser," the 41-year-old said. "There's no such thing as anti-aging. There's no such thing as turning back the hands of time, and it makes me crazy that we live in a society where that's sold to women - that we're supposed to believe that if we're getting older, we've failed somehow, that we have failed by not staying young."
The blonde beauty, who recently released her new The Body Book, insists she is much happier with how she looks now than when she was younger: "I don't want to look like I did when I was 25. I like the way that I look now better than when I was 25. I can't help that other people may be uncomfortable with that, but that's not my responsibility to make them feel okay with the fact that I'm getting older. I'm okay with it. I like it."
Click to continue reading Cameron Diaz Doesn't Believe in Anti-Aging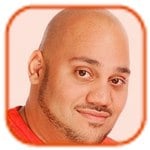 Posted by Andru Edwards Categories: Movies, Features,
Michael Douglas would consider having cosmetic surgery.
The 68-year-old star - who battled throat cancer in 2010 - insists he wouldn't think twice about going under the knife and would do "whatever works" to improve his look. When asked if he would have plastic surgery, he said, "I'd contemplate it in a minute, are you kidding? Are you talking about real life? I'd contemplate it in a minute. Why not? Whatever works."
As well as contemplating changes to his body, Michael had to add new strings to his bow to portray late homosexual pianist Liberace in his latest movie, Behind the Candelabra, and he enjoyed playing a different sort of character to the usual "contemporary guys" he portrays. When asked if he had to add new skills to his acting repertoire for the film, he added, "Yeah, sure. Piano, flamboyant stage performer. There was a certain style that the piece required which I hadn't done before. This was a character piece and all my career I've played contemporary guys with an angst of one sort or another. There was a theatricality that was a joy."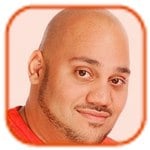 Posted by Andru Edwards Categories: Fashion Shows, Models, News,
Heidi Klum has given up lingerie modeling.
The 40-year-old supermodel says she would no longer feel "comfortable" on a catwalk wearing only a bra and briefs: "I wouldn't model with my underwear down the runway anymore. I think I would find it a little uncomfortable, maybe. I still do photoshoots for [magazine] covers and different things or advertising stuff."
The mother of four - who split from her husband, singer Seal, in 2012 and his now in a relationship with her former bodyguard Martin Kristen - also said she is happy to get older and embrace the lines of age rather than have surgery. "I wouldn't say that I love [my crow's feet], but that's just the way it happens, right? We get wrinkles from smiling. I've never had any [cosmetic procedures]. I've been too scared, to be honest with you. I'm scared that all of a sudden you're changing too much, your face starts changing, I don't know. I would have a hard time looking in the mirror and seeing something that I'm not used to seeing. I'd be afraid," she said.
© Gear Live Inc. – User-posted content, unless source is quoted, is licensed under a Creative Commons Public Domain License. Gear Live graphics, logos, designs, page headers, button icons, videos, articles, blogs, forums, scripts and other service names are the trademarks of Gear Live Inc.