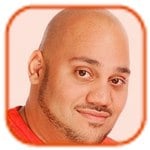 Posted by Andru Edwards Categories: Apple, Cell Phones, Editorial, Handhelds, Rumors, Software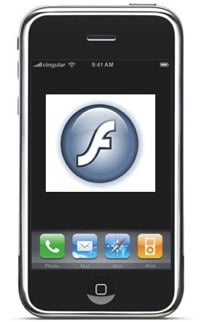 A few weeks ago, we reported that sources revealed to us that Flash on the iPhone was coming soon. At the time, we felt very strongly that the reasons we stated were sound and accurate. Then, a few days ago, Steve Jobs stated that Flash wouldn't be coming to the iPhone because it was "too slow to be useful" and that Flash Lite was "not capable of being used with the web."
So we started getting comments on our last entry, like this one, saying that we were wrong. The iPhone 1.1.4 release came and went, as did the iPhone SDK announcement. Nothing from Apple regarding Flash, until Jobs said it was a no go. So we went back to our source, who was - and still is - 100% convinced that these are just stall tactics.
Click to continue reading Why is Apple stalling Flash on the iPhone?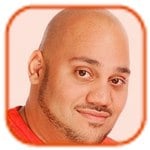 Posted by Andru Edwards Categories: Apple, Cell Phones, Corporate News, Handhelds, Software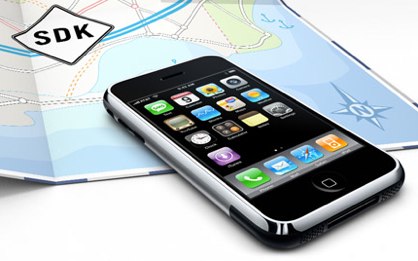 Apple has officially announced the iPhone SDK, and it is amazing. In fact, the SDK gives third-party developers access to the exact same tools, APIs, and Cocoa Touch framework that Apple has been using to design their own iPhone apps. This includes features like location-aware applications, hardware-accelerated 3D graphics, the 3-axis accelerometer, and complete access to the media features available on the iPhone. The SDK is built right in to Xcode, which includes an iPhone emulator, called iPhone Simulator. This let's you test your applications without having to load them onto an actual iPhone, where you might end up with a bricked device. When you are ready to test on your actual phone, it is simple to send your app over to the iPhone for real-world testing.
Exciting, right? If you want to give it a shot, the SDK toolset is available for all to download - free of charge. You won't be able to send your apps to your iPhone unless you are selected to participate in the iPhone 2.0 firmware update beta program, but hey, that's what iPhone Simulator is for.
Read More

| iPhone SDK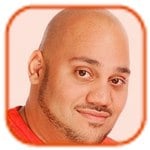 Posted by Andru Edwards Categories: Apple, Features, Galleries, Networking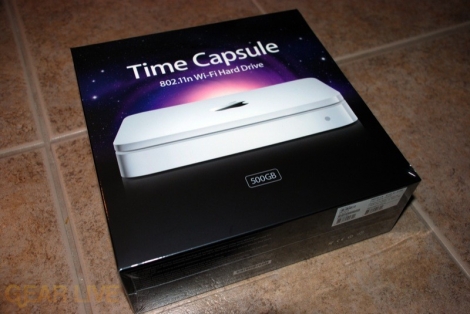 Over the past day, we've been putting Apple's Time Capsule through its paces, and so far, we like what we see. We will be updating you with some impressions in a future post, but for now, we figured we'd hit you with another one of our unboxing galleries. We have a good 18 shots of Apple's backup NAS wireless router that works hand-in-hand with Time Machine in all of its glory over in our Time Capsule unboxing gallery. Check it out.
Also, if you are interested, here is a Time Capsule vs. Airport Extreme size comparison gallery.
Read More

| Time Capsule unboxing gallery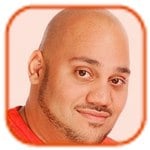 Posted by Andru Edwards Categories: Corporate News, Microsoft, Software
So, Windows Vista has been around now for a good thirteen months, and in that time, it has seen much criticism. If you've been on the fence about switching or upgrading to Vista, we are sure that Microsoft is hoping that their upcoming price drop will be enough to get you to make the move. The new pricing details will be as follows:
Windows Vista Ultimate: $320, down from $400
WIndows Vista Ultimate Upgrade: $220, down from $260
Windows Vista Home Premium: $130, down from $160
The price drops are expected to coincide with the shipment of the first major update to Vista, Service Pack 1.
Read More

| Reuters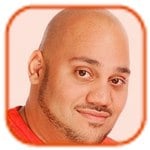 Posted by Andru Edwards Categories: Editorial, Microsoft, Software, Videos
We knew that Microsoft Research had something pretty amazing up its sleeve after talking to a few people at the company, in addition to having dinner with Robert Scoble, who told us that what he saw brought him to tears. As it turns out, it is the WorldWide Telescope that had people in awe. After watching Roy Gould introduce the software in the above video during TED, we have to say, we agree. Think of the WorldWide Telescope as the equivalent to the full-featured version of Google Earth - except that the WorldWide Telescope software is free, and instead of looking at the earth in extreme detail, you get to peruse the cosmos instead. I mean, watch the video to see how truly mind-blowing this technology really is. Look for it to be available for download this Spring for the Windows platform. No word on how beefy a machine you will need to run it as smoothly as it worked in the demo - but here's hoping that everyone who downloads the WorldWide Telescope will be able to enjoy the same experience seen here.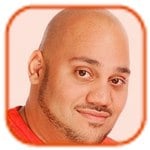 Posted by Andru Edwards Categories: Apple, Cell Phones, Corporate News, Handhelds, Software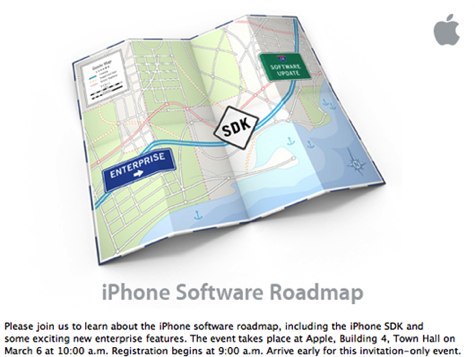 Amidst all the excitement about the new Apple announcements yesterday (Penryn Macbooks and MacBook Pros, plus iPhone 1.1.4 firmware), many were left wondering just where the heck the promised iPhone SDK had gone. After all, we'd been promised by Steve Jobs himself that it would appear in late February. As it turns out, Apple will be holding another of their Town Hall-type events on March 6, which will specifically deal with both the iPhone SDK as well as "some exciting new enterprise features." On the invitation itself, you see a Software Update sign, an SDK sign, and an Enterprise sign. Yeah, fairly vague, we know. Still, it is a promising sign. Now we just wait for March 6.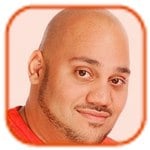 Posted by Andru Edwards Categories: Apple, Cell Phones, Handhelds, Software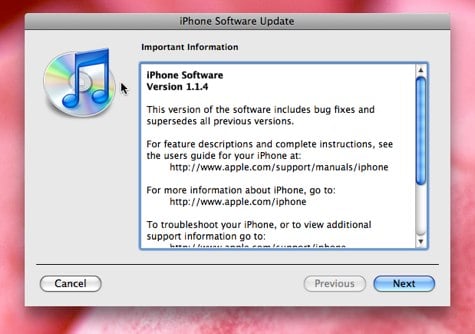 Looks like we have new iPhone firmware as well this morning! In addition to refreshing their MacBook and MacBook Pro lines to Penryn processors, Apple has also released the new iPhone 1.1.4 firmware. Go ahead and check for a new update after connecting your iPhone to iTunes. Of course, if you are
jailbroken or
unlocked, you may want to wait for a bit while everything gets figured out. Apple is saying this release is all about bug fixes - but we are hoping there is also some iPhone SDK magic in there somewhere.
EDIT: Okay, if you are jailbroken, go ahead and update. ZiPhone still works, and will jailbreak the just-released 1.1.4 firmware update…although the developer recommends waiting until he can fully test. Your call.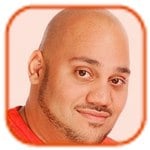 Posted by Andru Edwards Categories: Gizmatic, Short Bytes, Cameras, CES, CES 2008, Design, Features, HDTV, Podcasts, Video Games, Videocasts
Have you ever wanted to play your Wii without having to have that pesky Wiimote in your hand? Reactrix hopes that their WAVEscape product might come close to providing that experience. We got a look at it during CES.
The WAVEscape contains a camera that can track the motion of multiple people, distinguishing each person individually. Everyone can use "natural" motion to interact with different things on the screen, including games.
Now, we aren't sure when, if ever, the WAVEscape technology will be available in the home. It is more designed as a cool diversion that can be used commercially. It's all about the "engaging advertising experience" - you know, punch the panda and maybe get a coupon?
WAVEscape is the brainchild of Reactriz and TYZX. They plan on having over 100 of these out and about by the end of the year.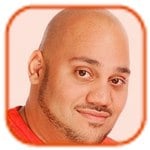 Posted by Andru Edwards Categories: Apple, Features, PC / Laptop, Product Reviews, Wireless / WiFi
First things first - the MacBook Air took no one by surprise. We all knew, based on the reports churning out of the rumor mill, that Apple had a subnotebook up their sleeve, and all signs were pointing at MacWorld 2008 for it's introduction to the world. Heck, even the name of the product got out there before Steve got a chance to announce it at the event. Of course, that wasn't the only thing that leaked before MacWorld 2008, as we got our hands on the iPhone 1.1.3 firmware weeks before it was officially announced.
What we didn't know was how the Air would look. When Steve pulled the computer out of manila envelope, everyone was wowed. The MacBook Air is thin. T-H-I-N. At it's smallest point, the Air is just 0.16 inches thin. That is thinner than both the iPhone and iPod touch. The larger side is just 0.76 inches. Again, tiny. See for yourself in our MacBook Air unboxing gallery.
As for the rest of the specs, the Air is the same brushed aluminum color that you will find on the MacBook Pro line, and is available in 1.6GHz and 1.8GHz Core 2 Duo speeds. Both models come with 2GB of non-upgradable RAM, 802.11a/b/g/n Wi-Fi, a 13.3-inch widescreen LED-backlit display, and Bluetooth 2.1. As far as ports go, you will only find one micro-DVI, one USB, and one audio out jack. That's it. As for storage, this is where the major choice comes in. You can choose between an 80 GB 4200 RPM ATA hard drive, or a 64 GB SSD (solid-state flash drive). We got our hands on the SSD version of the MacBook Air.
We give you our thoughts on the SSD-based MacBook Air in our full review.
Click to continue reading MacBook Air SSD review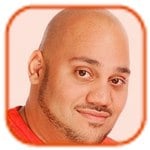 Posted by Andru Edwards Categories: Adventure, Features, Microsoft, Reviews, Role Playing Games, Square Enix, Xbox 360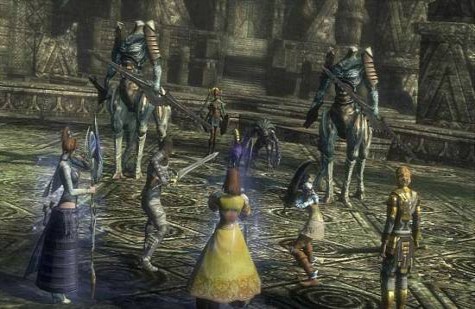 It is no secret to anyone who knows me that I have a deep appreciation for games in quirky, niche, genres, and also intelligent stories. Frankly, it is rare that I get to find both of these needs met in a single game, but Lost Odyssey manages to do it.
But wait! I thought Lost Odyssey was a Japanese-RPG and thus not really niche? Sadly (in my opinion), the gaming landscape has changed so profoundly over the years that the once thriving JRPG is now increasingly a rarity; One with high-production values, so much the more. Several early reviews would have you believe that Lost Odyssey does something fundamentally wrong simply for being true to its genre. Mercifully, you are reading this review so at the very least let me try to paint a slightly different picture of Hironobu Sakaguchi's latest opus.
© Gear Live Inc. – User-posted content, unless source is quoted, is licensed under a Creative Commons Public Domain License. Gear Live graphics, logos, designs, page headers, button icons, videos, articles, blogs, forums, scripts and other service names are the trademarks of Gear Live Inc.