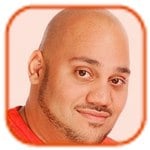 Posted by Andru Edwards Categories: Casual, Downloadable Content, Electronic Arts, Portable/Mobile, Puzzle, Reviews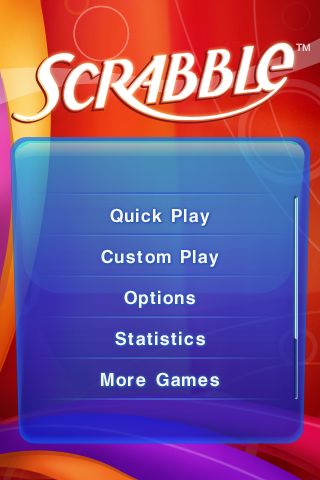 Last year, my interest in Scrabble was brought to life with the release of the Scrabulous Facebook application. It was a good time challenging Facebook friends to old-fashioned word battles, and destroying them all with my superior wordsmithing skills. Or not. If you wanna test me, feel free to challenge me on Facebook. So what's the point? Well, the moment that I saw that EA had released a version of Scrabble for the iPhone and iPod touch, I had to grab it immediately. I mean, an official Scrabble game for the mobile device that I use more than any other? What's not to love about that?
Well, we will tell you. Step on in for our full review of the Scrabble app for iPhone.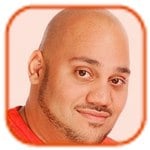 Posted by Andru Edwards Categories: High Score, Short Bytes, Features, Home Entertainment, Podcasts, Software, Video Games, Videocasts, Videos
During E3 2008, we got the opportunity to chat with CAPCOM's Seth Killian about the much anticipated Street Fighter IV. Seth gives us some insight into the development of the next generation of Street Fighter, and then demos a few of the new characters for us, our favorite being El Fuerte, the luchador chef. He shows off some of the super moves, the 2D/3D play mechanics, and let's us know which characters he uses to win tournaments. We also talk to Seth about the upcoming Xbox Live Arcade and PSN title, Super Street Fighter II Turbo HD Remix.
We are definitely looking forward to getting our hands on Street FIghter IV for an extended period of time.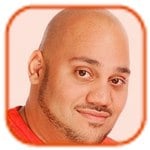 Posted by Andru Edwards Categories: Apple, Cell Phones, Corporate News, Handhelds, Software

Well, if you were curious just how successful the App Store has been since its launch, Steve Jobs spilled the beans in an interview published in the Wall Street Journal this morning. First and foremost, the most amazing part is that sales in the App Store hit about $30 million. Now, if you think about that figure and realize that Apple only keeps 30% of it (well, 30% of sales of apps that aren't their own), that is $9 million for Apple, and $21 million for developers.
Of course, a large percentage of apps downloaded are free. You just know those have to be popular, right? Well, we didn't get an official breakdown of free app downloads versus paid, but Jobs did say that there have been over 60 million downloads from the App Store. That's an average of 2 million downloads per day, every day. If you had any doubt that the App Store would be a hit, well, there's your proof.
Click to continue reading Steve Jobs to WSJ: App Store rakes in $30 million in first month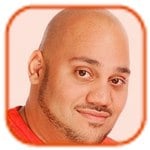 Posted by Andru Edwards Categories: Apple, Cell Phones, Handhelds, Software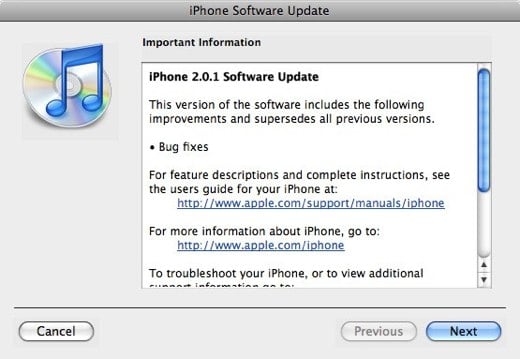 While it's not quite the iPhone 2.1 firmware that we are patiently waiting for, Apple has released the iPhone 2.0.1 firmware update earlier this evening. As you can see in the image above, all Apple is telling us is that this release is all about "bug fixes" - you won't find us arguing though, as we mentioned during the week on our Twitter and FriendFeed accounts, our problems got so bad that we had to have the Apple Store hook us up with a brand new iPhone altogether. So, yeah, we aren't mad at bug fixes.
We've already installed the almost 250MB update on our iPhone 3G, and right off the bat, I notice that I am no longer getting the stalled keyboard bug, and also, when I launch NetNewsWire now, it actually works. That's a first.
Let us know how the new firmware is treating you.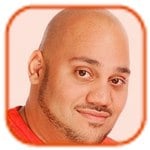 Posted by Andru Edwards Categories: Accessories, USB, Apple, Cell Phones, Features, Handhelds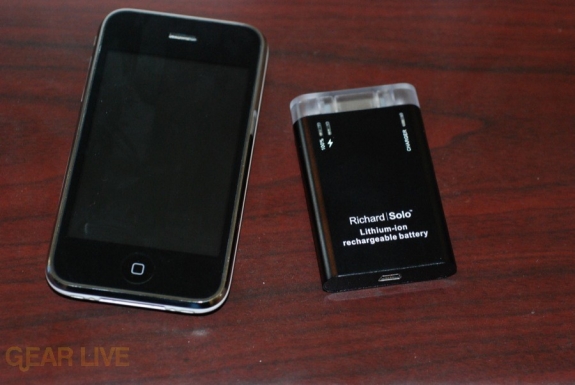 Anyone who has picked up an iPhone 3G knows that the battery, while great for a 3G phone, still leaves a lot to be desired. It's simply no fun when your phone warns you that you have 20% power left while you are in the middle of your lunch break. Heck, I don't even need to leave the house to go to work, and even I have issues with the battery. During E3 2008, I had to be careful with my iPhone usage if I didn't want the phone to run out of juice. Since I am going to be taking a trip to NYC this week, I wanted to be sure I was armed with a backup.
After doing some looking around, I came across this Richard Solo Smart Backup Battery Pack for the iPhone. In all actuality, it works with the iPhone as well as any iPod with a dock connector. It basically holds a charge that is similar to about 80% of the iPhone battery. That means that if you see your iPhone give you that 20% warning, you just plug this thing in, and it will charge it back to full. That is cool.
Even better though, you can charge the iPhone or iPod and the Backup Battery at the same time. You plug in the battery to your phone, and then connect the battery to the charger. This will first charge your device, and then once that is done, it will charge the battery. So if you do this overnight, you have a fully charged phone, and backup battery, when you walk out the door. Love it.
The device is thin enough to not be burdensome at all, reminding me of an iPod nano. I am gonna give this a try during this next week, where I will definitely be out and about and using my iPhone on a near-constant basis, being the awesome road warrior that I am. I will let you know how it turns out. Meanwhile, if you wanna pick up one of these for yourself, you can grab one here for $50. If it works as advertised, we think this is well worth it. Check the video after the break for more details, and also, we have a small Richard Solo Smart Backup Battery pack gallery we just put up as well.
Click to continue reading RIchard Solo Smart Backup Battery Pack rocks for iPhone 3G
Read More

| Smart Backup Battery Pack gallery

Posted by Sparky Categories: Cell Phones, Features, Handhelds, Microsoft, Product Reviews, Wireless / WiFi
While at the Connecting Your World event in Berlin Germany, HP we were able to get our hands on one of the new HP iPaq 914 Business Messenger Windows Mobile 6.1 QWERTY phones. We've already created a full iPaq 914 unboxing gallery for you to enjoy, but we also wanted to be sure to hit you with a full review of the phone. After a day or so of use, it's easy to be impressed with this business-centric communications device.
As a phone with iPaq 914 performs admirably, offering great voice quality, and the well implemented Windows Mobile 6 dialer interface. Having quad-band GSM support means the iPaq 914 works virtually anywhere in the globe making it ideal for globe trotters and others needing to keep in touch while on the go.
Featuring HSDPA, EDGE, UMTS, WiFi, GPS, and Bluetooth 2.0 EDR, the iPaq 914 is well equipped for all sorts of wireless communications. The HSDPA chipset is quick and responsive and loads data quickly.
Click through Gear Live's full review of the HP iPaq 914.
Click to continue reading HP iPaq 914 Business Messenger review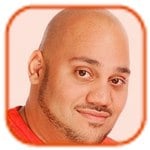 Posted by Andru Edwards Categories: Cell Phones, Features, Handhelds, Microsoft
We are in the middle of reviewing the HP iPaq 914 Business Messenger Windows Mobile smartphone, but as always, we had to be sure to hit you with a full unboxing experience first. If this product is new to you, the 914 is loaded with all sorts of connectivity features, as it supports tri-band HSDPA, 802.11b/g, Bluetooth 2.0, and integrated GPS. It also features a nice, full QWERTY keyboard, along with a scrolling click wheel.
Anyhoo, we've got a slew of images for you to drool over while we finish up the review. Check them out in our HP iPaq 914 unboxing gallery.
Read More

| HP iPaq 914 unboxing gallery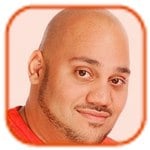 Posted by Andru Edwards Categories: Apple, Cell Phones, GPS, Handhelds, Software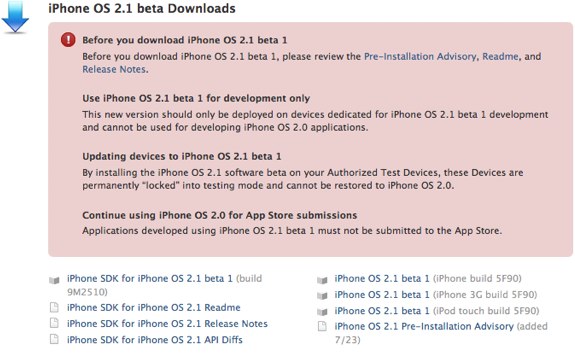 We just got word that Apple has released a beta version of iPhone OS 2.1 to developers. Along with the 2.1 firmware, a new version of the iPhone SDK has been seeded as well, but the new SDK can't be used for submitting applications to the App Store at the moment.
A few new things we are seeing in this version of the software is the addition of a bunch of Core Location features that track the direction you are heading, and the speed you are traveling. Looks like we might see a turn-by-turn GPS app after all on the iPhone 3G.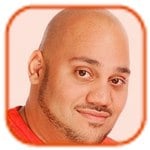 Posted by Andru Edwards Categories: Full Episodes, High Score, Features, Home Entertainment, Podcasts, Video Games, Videocasts, Videos
During E3 2008, we hit up the Sony Media Briefing to get a look at all announcements related to the PS3, PS2, and PSP. We bring you the best of the best in this episode, showing off games like Resistance 2, MAG, LittleBigPlanet, DC Universe Online, and others for the PLAYSTATION 3. Of course, there is also a bunch of portable PSP goodness, and even some PS2 love as well. Hit the video for all the details.
Also, if you want all the notes, we've got the Sony E3 2008 Media Briefing live coverage, and even a full photo gallery of the highlights as well.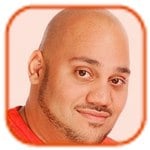 Posted by Andru Edwards Categories: Action, Adventure, Corporate News, Downloadable Content, E3, Features, PlayStation 2, PlayStation 3, Portable/Mobile, PSP, Sony, Sports
We've got notes galore for you as it pertains to the Sony E3 2008 Media Briefing, and we've also got a full gallery from the event for you as well. As if that weren't enough, we've even got E3 2008 Sony Media Briefing video highlights as well. Anyhow, here's the scoop, live from the Sony event.
Jack Tretton hits the stage after a montage of upcoming games for PS3, PS2, and PSP. He starts joking around and giving a brief history of the Shrine Auditorium. Playstation brand was seeded 15 years ago this week, where Sony decided to create it's own videogame console. He talks about the long-term 10 year strategies employed into the Playstation and Playstation 2. Says there were marquee games for those titles, but they came out years after teh console debut. Same for the Playstation 3. He gives some props to PS3 as well, talking about Blu-ray and the Cell processor.
"We're here to talk about genre-defining kick-ass games" - alright, let's do it. That would be a big change from what Nintendo had to offer us. Games like Metal Gear Solid 4 is the reason why you buy a Playstation 3. Over 75 titles are exclusive to the console. Today Sony has three successful platforms on the market at once. They start with PS3.
© Gear Live Inc. – User-posted content, unless source is quoted, is licensed under a Creative Commons Public Domain License. Gear Live graphics, logos, designs, page headers, button icons, videos, articles, blogs, forums, scripts and other service names are the trademarks of Gear Live Inc.