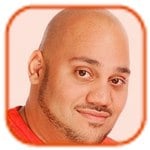 Posted by Andru Edwards Categories: Apple, Cell Phones, Handhelds, Software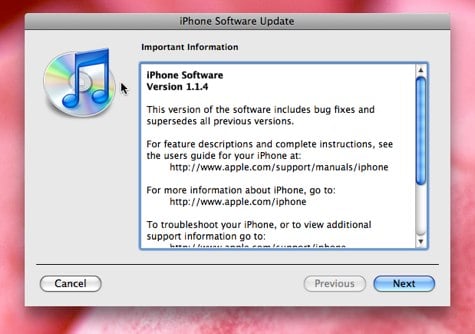 Looks like we have new iPhone firmware as well this morning! In addition to refreshing their MacBook and MacBook Pro lines to Penryn processors, Apple has also released the new iPhone 1.1.4 firmware. Go ahead and check for a new update after connecting your iPhone to iTunes. Of course, if you are
jailbroken or
unlocked, you may want to wait for a bit while everything gets figured out. Apple is saying this release is all about bug fixes - but we are hoping there is also some iPhone SDK magic in there somewhere.
EDIT: Okay, if you are jailbroken, go ahead and update. ZiPhone still works, and will jailbreak the just-released 1.1.4 firmware update…although the developer recommends waiting until he can fully test. Your call.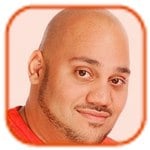 Posted by Andru Edwards Categories: Gizmatic, Short Bytes, Cameras, CES, CES 2008, Design, Features, HDTV, Podcasts, Video Games, Videocasts
Have you ever wanted to play your Wii without having to have that pesky Wiimote in your hand? Reactrix hopes that their WAVEscape product might come close to providing that experience. We got a look at it during CES.
The WAVEscape contains a camera that can track the motion of multiple people, distinguishing each person individually. Everyone can use "natural" motion to interact with different things on the screen, including games.
Now, we aren't sure when, if ever, the WAVEscape technology will be available in the home. It is more designed as a cool diversion that can be used commercially. It's all about the "engaging advertising experience" - you know, punch the panda and maybe get a coupon?
WAVEscape is the brainchild of Reactriz and TYZX. They plan on having over 100 of these out and about by the end of the year.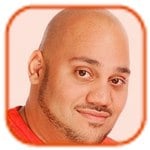 Posted by Andru Edwards Categories: Apple, Features, PC / Laptop, Product Reviews, Wireless / WiFi
First things first - the MacBook Air took no one by surprise. We all knew, based on the reports churning out of the rumor mill, that Apple had a subnotebook up their sleeve, and all signs were pointing at MacWorld 2008 for it's introduction to the world. Heck, even the name of the product got out there before Steve got a chance to announce it at the event. Of course, that wasn't the only thing that leaked before MacWorld 2008, as we got our hands on the iPhone 1.1.3 firmware weeks before it was officially announced.
What we didn't know was how the Air would look. When Steve pulled the computer out of manila envelope, everyone was wowed. The MacBook Air is thin. T-H-I-N. At it's smallest point, the Air is just 0.16 inches thin. That is thinner than both the iPhone and iPod touch. The larger side is just 0.76 inches. Again, tiny. See for yourself in our MacBook Air unboxing gallery.
As for the rest of the specs, the Air is the same brushed aluminum color that you will find on the MacBook Pro line, and is available in 1.6GHz and 1.8GHz Core 2 Duo speeds. Both models come with 2GB of non-upgradable RAM, 802.11a/b/g/n Wi-Fi, a 13.3-inch widescreen LED-backlit display, and Bluetooth 2.1. As far as ports go, you will only find one micro-DVI, one USB, and one audio out jack. That's it. As for storage, this is where the major choice comes in. You can choose between an 80 GB 4200 RPM ATA hard drive, or a 64 GB SSD (solid-state flash drive). We got our hands on the SSD version of the MacBook Air.
We give you our thoughts on the SSD-based MacBook Air in our full review.
Click to continue reading MacBook Air SSD review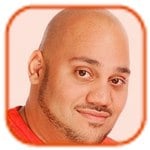 Posted by Andru Edwards Categories: Adventure, Features, Microsoft, Reviews, Role Playing Games, Square Enix, Xbox 360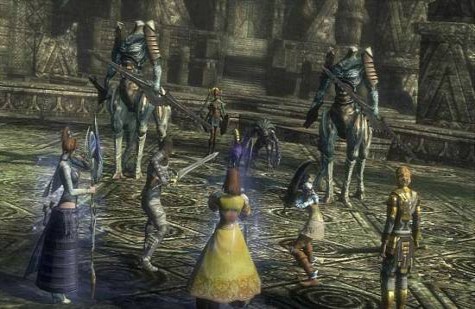 It is no secret to anyone who knows me that I have a deep appreciation for games in quirky, niche, genres, and also intelligent stories. Frankly, it is rare that I get to find both of these needs met in a single game, but Lost Odyssey manages to do it.
But wait! I thought Lost Odyssey was a Japanese-RPG and thus not really niche? Sadly (in my opinion), the gaming landscape has changed so profoundly over the years that the once thriving JRPG is now increasingly a rarity; One with high-production values, so much the more. Several early reviews would have you believe that Lost Odyssey does something fundamentally wrong simply for being true to its genre. Mercifully, you are reading this review so at the very least let me try to paint a slightly different picture of Hironobu Sakaguchi's latest opus.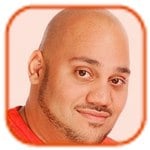 Posted by Andru Edwards Categories: Apple, Cell Phones, Handhelds, Rumors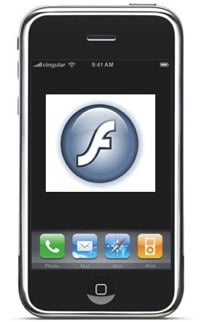 EDIT: The Skyfire browser for iPhone allows you to view Flash video directly on your iPhone.
EDIT: Here are the details on Apple and Adobe collaborating on an iPhone Flash player.
EDIT: Here is an update on the whole Flash on iPhone situation.
We've been waiting for Flash support to hit the iPhone ever since…well…it launched. We've had to make do without Flash for almost eight months, and YouTube even had to convert a bunch of their catalog to H.264 in order for the service to be enjoyed on the iPhone. Well, we've just got word from a reliable source that Flash support is on its way to the iPhone, and it should be coming very, very soon. Speculating a bit further on our own, we are guessing that it would be pretty convenient for Flash support to be introduced alongside the iPhone SDK, wouldn't you say? Now, we know that there isn't much information here, but you also know how strong our sources are too - Flash on the iPhone is coming, just take our word for it, okay?
EDIT: We already have had a couple people ask about the supposed battery and CPU issues that were holding Flash back from being included on the iPhone in the first place. From what I am hearing, it was a complete fabrication. Flash has not yet made it to the iPhone solely due to business negotiations. As we said, it is now on its way!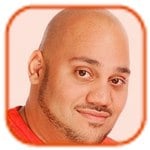 Posted by Andru Edwards Categories: Accessories, Apple, Features, Laptop, PC, Peripherals, Videocasts
Yesterday we hit you with our MacBook Air unboxing video, giving you a look at the SSD version of the notebook. Today, we bring you our unboxing video and demonstration of the MacBook Air SuperDrive.
As you probably know by now, the MacBook Air doesn't include any sort of optical drive built-in to the unit. While the Remote Disc feature is nice, sometimes you just want to have a dedicated optical drive. I'd hate to install Vista in Boot Camp using Remote Disc, if that is even possible. For what it's worth, we think this is a worthy purchase to go alongside your MacBook Air notebook. You just never know when you'll need it.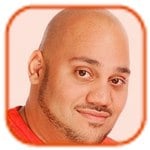 Posted by Andru Edwards Categories: Apple, Features, Laptop, PC, Videocasts
The MacBook Air is the latest gem of a notebook from the Apple folks. Aimed at those who need something super portable (or, ultra-portable), the Air features a 13-inch LED backlit screen, a full-sized backlit keyboard, and it weighs just three pounds.
We got our hands on the SSD version of the MacBook Air, so we boot it up and give you a look at it's startup time as well. The Air comes with a
Mini
Micro DVI-to-DVI cable, and
Mini
Micro DVI-to-VGA cable, and the expected power charger and software. We also noticed that the box it ships in is a lot smaller than those of previous Apple notebooks. Check out the video to see for yourself.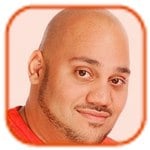 Posted by Andru Edwards Categories: Broadband, Editorial, Features, Internet
A little under two weeks ago, we made a long-standing issue that we had with Verizon public. The fact that they had ignored our request to fix a huge oversight that resulted in our private FiOS account info to fall into the wrong hands for over 8 months was starting to upset us just a tad. We knew that if we shared it with you, our readers, that Verizon would have no choice but to respond quickly. At least, that was the hope.
Well, sure enough, after the story was picked up on The Consumerist as well as made it to the front page of Digg, we received a phone call. Then an email. Then another phone call. Then a couple more emails. Verizon Damage Control had stepped in.
Click to continue reading Follow Up: Verizon makes good on our FiOS privacy woes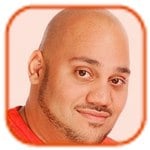 Posted by Andru Edwards Categories: Full Episodes, Gizmatic, Features, Internet, PC / Laptop, Podcasts, Portable Audio / Video, Videocasts, Wireless / WiFi
Slacker Internet radio is going portable! Slacker offers free, sponsored Internet radio with 1 to 2 minutes of interstitial ads per hour. In its free service, Slacker allows 6 skips per hour per station, but with over 100 genre stations to be listened to (working out to the ability to skip 600 songs per hour), even the most skip-happy listener can satisfy their urge to get to the next song quickly. Slacker's Premium membership offers unlimited skips and saving and replaying favorite songs starting at $7.50/month.
Slacker Portable is Slacker's companion personal media player. Available in 2, 4 and 8 gig models (translated to 15, 25 and 45 stations), Slacker Portable fills itself from the user's favorite stations every time it's synced. Not only is the music on the player, but anything available from Slacker's site is available on the Slacker Portable, including artist bios, reviews and album art. Because Slacker Portable isn't constantly connected to Slacker's HQ, there's no cutout when a listener enters a subway train, goes into a tunnel, or anywhere that a signal would be lost with an FM or a satellite radio. And if you can't live without that certain album at your disposal at all times, Slacker Portable allows you to load mp3's from your own library.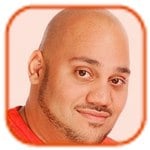 Posted by Andru Edwards Categories: Gizmatic, Short Bytes, Apple, Cell Phones, Features, Mods / Hacks, PC / Laptop, Podcasts, Software, Videocasts
We gave you the details on how to jailbreak your 1.1.3 iPhone on OS X, but don't think we forgot about people running the trusty Windows OS.
Luckily, we have a special edition of iBrickr, which will allow you to jailbreak your iPhone very easily, all you need is a little patience. In case you missed it, check out our iPhone 1.1.3 video tour.
By the way, if you are looking for an excellent program to create custom ringtones for your iPhone, check out iPhone RingToneMaker.
© Gear Live Inc. – User-posted content, unless source is quoted, is licensed under a Creative Commons Public Domain License. Gear Live graphics, logos, designs, page headers, button icons, videos, articles, blogs, forums, scripts and other service names are the trademarks of Gear Live Inc.