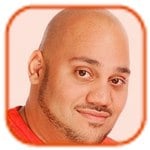 Posted by Andru Edwards Categories: Apple, PC / Laptop,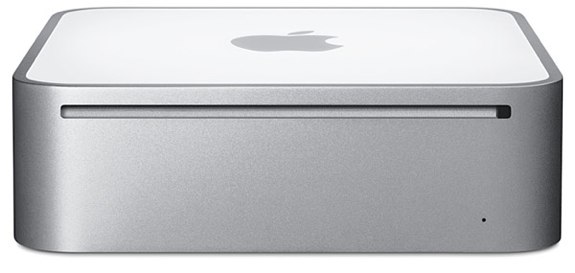 Apple has updated the Mac mini today, giving the two configurations that were previously available a nice bump in the specs department, and also adding a third to the mix, that being a Mac mini server. Starting with the $599 Mac mini, it now sports a 2.26GHz Core 2 Duo processor (previously it was 2GHz,) 2GB RAM (previously 1GB,) and a 160GB HDD (up from 120GB). Next step up from there is the $799 Mac mini, which has a 2.53GHz Core 2 Duo, 4GB RAM, and 320GB HDD.
As for the new server version, it sits in the same enclosure as the other Mac minis, but has no optical drive. Instead, they throw in a second hard drive. So for $999, you get a Mac mini that includes two 500GB drives, includes Snow Leopard Server, 2.53GHz Core 2 Duo processor, 4GB RAM, and GeForce 9400M GPU. Definitely a good idea for a small business where an Xserve might be overkill, or even an advanced home network solution. The new Mac mini is available now.
Read More

| Mac mini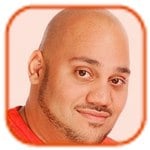 Posted by Andru Edwards Categories: Accessories, Apple,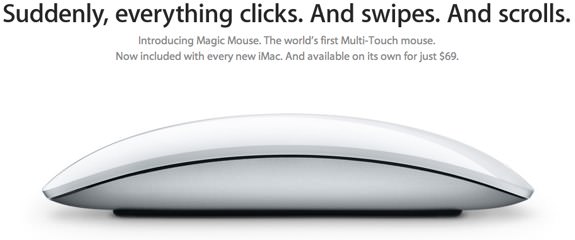 The Apple Magic Mouse is finally here, replacing the oft-despised Mighty Mouse. So, what's makes this new mouse so magical? For starters, there are no moving parts, other than the actual button. Yeah, the whole mouse is a button, but you can do the right-, middle-, and left-click. You can also scroll with a swipe across the acrylic surface of the mouse, and it also supports a bunch of the multitouch gestures you are used to using on Apple notebooks, two-finger swipes and all. The Magic Mouse is wireless, supporting Bluetooth, and the battery lasts a whopping four months. You can pick one up today for $69.
Read More

| Apple Magic Mouse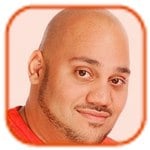 Posted by Andru Edwards Categories: Disney, Animation, Classics, Family, DVD Reviews,
Not many people realize this, but Snow White and the Seven Dwarfs is Disney's very first full-length animated motion picture. Some would say it is the most prized possession inside the Disney Vault, since one could argue that this movie not only pushed the still-young Disney studio well on its way to being the global powerhouse that it is today, but it also expanded and legitimized the art of animation. Snow White and the Seven Dwarfs is the first movie to be released as part of the Disney Platinum Series, which has been around for a while now. However, when it came time to get the Blu-ray treatment, Sleeping Beauty and Pinocchio were both released before Snow White, as Disney wanted to get this one just right. The result? The Snow White and the Seven Dwarfs Diamond Edition Blu-ray set.
Is it worthy of the title? Journey with us as we dig deep into the Snow White Diamond Edition and find out.
Click to continue reading Snow White and the Seven Dwarfs Diamond Edition Blu-ray review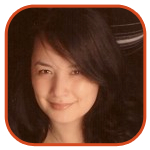 Posted by Veronica Santiago Categories: DreamWorks, Paramount, Horror, Thrillers, Filmmaking,
NOTE: This is not an indicator of how I felt about the movie. This is simply me telling you how the movie made me feel.
I'm not a big scaredy-cat. I'm really not. I apparently just have a weak stomach.
I should have known the night was going to go wrong from the minute I sat down for Paranormal Activity. While we were still sitting through the previews, I noticed a horrible smell. It was that strong odor a non-smoker picks up on when seated anywhere near a chain smoker. The teen in front of reeked of cigarettes and it was starting to irritate my lungs. Although I debated moving before the film began, I chose to stick it out. After all, we found great seats and I didn't want to ruin our position.
As it turns out, that smell was the least of my problems.
Click to continue reading Nausea Strikes Again During Paranormal Activity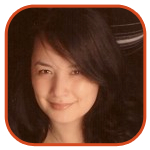 Posted by Veronica Santiago Categories: Prime Time, Reality, ABC, News, Video,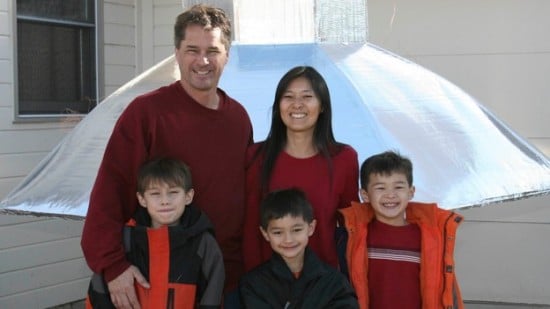 UPDATE: In an interview with CNN, Falcon Heene apparently claims to have pulled the stunt for a show.
UPDATE: Falcon Heene has been found safe. He had been hiding in an attic at his family's home.
The missing child at the center of today's wild balloon drama was no stranger to reality television.
Over the past year, 6-year-old Falcon Heene and his family have been the subject of two episodes of Wife Swap. The Colorado-based storm chasers first appeared on the show on October 3, 2008 and were then chosen as fan favorites for the program's 100th episode on March 13, 2009. The Heene boys were also featured in a number of YouTube videos. (You can view one of those after the jump.)
Click to continue reading Wife Swap Family at Center of Helium Balloon Drama
Read More

| CNN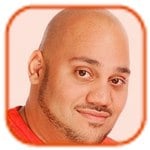 Posted by Andru Edwards Categories: PC / Laptop, Software,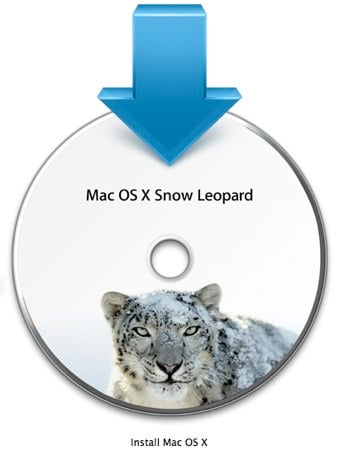 All you Snow Leopard users, take heed: if you have the Guest account enabled, you'll wanna remove it until Apple fixes the latest bug that's been found, if you don't want to lose your data. In a nutshell, what's happening is that if you attempt to log into the Guest account, and the system hangs, it could lead to mass deletion of all user files on the primary account. That means everything. So you reboot to clear out the frozen system, log in to the main account, and files have vanished. Yeah, that's pretty bad, and worse, Apple has yet to acknowledge it and issue any sort of statement to users on how to avoid this until they release a patch.
To be safe, we recommend simply disabling the Guest account on all your Macs that happen to be running Snow Leopard until a fix is released. Seriously, better safe than sorry.
Read More

| Neowin

Remember that Microsoft Courier video we showed you last week? Well our friends at Gizmodo were able to uncover a bit more about the mysterious and astonishing Microsoft tablet device. In the leaked video above, you get a look at the way that the fine folks in Redmond think you'll integrate the Courier tablet device into your everyday life. We must say, it's insanely slick, and we hope that it works exactly as shown. Of course, this is just a demo, and it doesn't even feature a real hand or stylus.
That said, we are big fans of the "infinite journal" approach, and we can certainly see a lot of professional uses for such a device with a natural input system. What we are still curious about, though, is if this thing is also meant to be a multimedia device. You know, movies, games, music? The things that we are expecting the Apple tablet to excel at? Or is this a case of Microsoft recognizing that Apple has a stronghold in that area, and as such, they'll focus on a different, underserved demographic? Time will tell.
Read More

| Gizmodo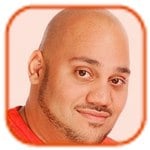 Posted by Andru Edwards Categories: Hot Deals, Nintendo, Wii,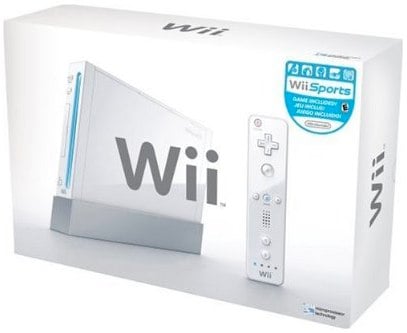 Hey guys, just a reminder, the Nintendo Wii dropped in price over the weekend, to $199, down from $249. That's the first price cut we've seen here in North America for the wildly popular console. If you've been on the fence, now's your chance at picking one up. Near me, both a Gamestop and a Target sold out of them this week, so the tactic may prove successful for Nintendo. Amazon does have Wii in stock right now, so go ahead and grab one, if it strikes your fancy.
Read More

| Wii on Amazon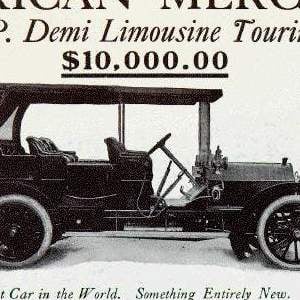 Posted by Drea Avellan Categories: Games, New Apps, Reviews,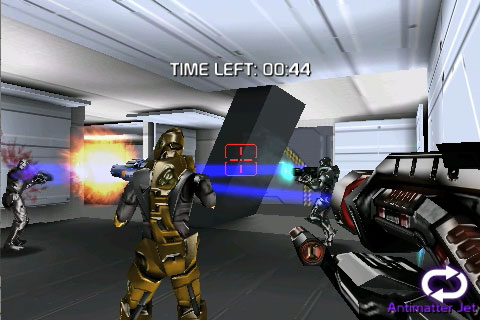 Oh, San Francisco. Home to the 49ers, majestic bridges, historic Alcatraz, cable cars and even countless videogame development studios. Amongst these studios, in a cozy restored building cloaked by the AT&T Park, lives Neil Young's iPhone & iPod Touch game developer—NGMOCO.
ngmoco has been put out some of the most successful games for the iPhone & iPod touch, including the Rolando series, Topple and Word Fu. Ranging from puzzle, strategic and adventure, ngmoco knows how to create entertaining portable games. Now, they are set to release one of their most exciting titles yet, ELIMINATE. ELIMINATE is a 3G/Wi-Fi enabled First-Person Shooter (FPS) game, which takes advantage of micro-transactions, where you can upgrade characters, weapons, and the like.
Uncomplicated games currently dominate the App Store platform, due to their casual nature and mass appeal. The creation of more complex genres, such as FPS and strategic games, require a higher level of thought and consideration— a challenge ngmoco was more than willing to take on. ELIMINATE brings with it an FPS online arena with intuitive controls that make it simple to jump in and play, and while the game might be a pick up and play experience, they haven't ignored the importance of creating a story. ELIMINATE casts you as an employee of Arsenal Megacorp, a company in question for the use of humans in testing as a way of perfecting their gear. You and three other players are the guinea pigs of this project—SURPRISE!
Click to continue reading Preview: ngmoco's new iPhone FPS: ELIMINATE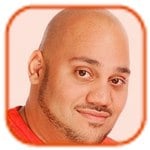 Posted by Andru Edwards Categories: Apple, Cell Phones, Handhelds,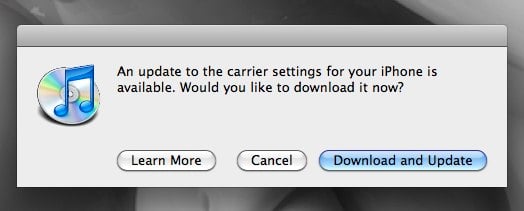 Hey, don't look now, but all of you who didn't opt to enable iPhone MMS yourselves, the time has come for you to let iTunes do it for you. A carrier update file is now available that, once installed, will enable MMS officially for AT&T iPhone users throughout the US. All you need to do is connect your iPhone 3G or iPhone 3GS to your computer, and tell iTunes to check for an update. Install the file, and let the pictures of kittens start flying.
Oh, and yes, if you are an iPhone OG owner, you are left out in the cold on this one.
© Gear Live Inc. – User-posted content, unless source is quoted, is licensed under a Creative Commons Public Domain License. Gear Live graphics, logos, designs, page headers, button icons, videos, articles, blogs, forums, scripts and other service names are the trademarks of Gear Live Inc.