Posted by Sparky Categories: Cell Phones, Features, Handhelds, Microsoft, Product Reviews, Wireless / WiFi
While at the Connecting Your World event in Berlin Germany, HP we were able to get our hands on one of the new HP iPaq 914 Business Messenger Windows Mobile 6.1 QWERTY phones. We've already created a full iPaq 914 unboxing gallery for you to enjoy, but we also wanted to be sure to hit you with a full review of the phone. After a day or so of use, it's easy to be impressed with this business-centric communications device.
As a phone with iPaq 914 performs admirably, offering great voice quality, and the well implemented Windows Mobile 6 dialer interface. Having quad-band GSM support means the iPaq 914 works virtually anywhere in the globe making it ideal for globe trotters and others needing to keep in touch while on the go.
Featuring HSDPA, EDGE, UMTS, WiFi, GPS, and Bluetooth 2.0 EDR, the iPaq 914 is well equipped for all sorts of wireless communications. The HSDPA chipset is quick and responsive and loads data quickly.
Click through Gear Live's full review of the HP iPaq 914.
Click to continue reading HP iPaq 914 Business Messenger review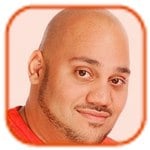 Posted by Andru Edwards Categories: Cell Phones, Features, Handhelds, Microsoft
We are in the middle of reviewing the HP iPaq 914 Business Messenger Windows Mobile smartphone, but as always, we had to be sure to hit you with a full unboxing experience first. If this product is new to you, the 914 is loaded with all sorts of connectivity features, as it supports tri-band HSDPA, 802.11b/g, Bluetooth 2.0, and integrated GPS. It also features a nice, full QWERTY keyboard, along with a scrolling click wheel.
Anyhoo, we've got a slew of images for you to drool over while we finish up the review. Check them out in our HP iPaq 914 unboxing gallery.
Read More

| HP iPaq 914 unboxing gallery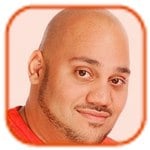 Posted by Andru Edwards Categories: Apple, Cell Phones, GPS, Handhelds, Software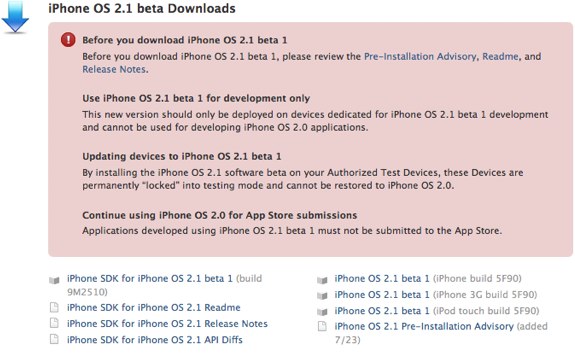 We just got word that Apple has released a beta version of iPhone OS 2.1 to developers. Along with the 2.1 firmware, a new version of the iPhone SDK has been seeded as well, but the new SDK can't be used for submitting applications to the App Store at the moment.
A few new things we are seeing in this version of the software is the addition of a bunch of Core Location features that track the direction you are heading, and the speed you are traveling. Looks like we might see a turn-by-turn GPS app after all on the iPhone 3G.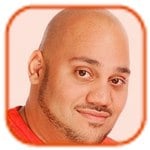 Posted by Andru Edwards Categories: Full Episodes, High Score, Features, Home Entertainment, Podcasts, Video Games, Videocasts, Videos
During E3 2008, we hit up the Sony Media Briefing to get a look at all announcements related to the PS3, PS2, and PSP. We bring you the best of the best in this episode, showing off games like Resistance 2, MAG, LittleBigPlanet, DC Universe Online, and others for the PLAYSTATION 3. Of course, there is also a bunch of portable PSP goodness, and even some PS2 love as well. Hit the video for all the details.
Also, if you want all the notes, we've got the Sony E3 2008 Media Briefing live coverage, and even a full photo gallery of the highlights as well.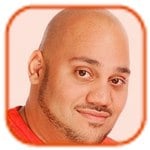 Posted by Andru Edwards Categories: Action, Adventure, Corporate News, Downloadable Content, E3, Features, PlayStation 2, PlayStation 3, Portable/Mobile, PSP, Sony, Sports
We've got notes galore for you as it pertains to the Sony E3 2008 Media Briefing, and we've also got a full gallery from the event for you as well. As if that weren't enough, we've even got E3 2008 Sony Media Briefing video highlights as well. Anyhow, here's the scoop, live from the Sony event.
Jack Tretton hits the stage after a montage of upcoming games for PS3, PS2, and PSP. He starts joking around and giving a brief history of the Shrine Auditorium. Playstation brand was seeded 15 years ago this week, where Sony decided to create it's own videogame console. He talks about the long-term 10 year strategies employed into the Playstation and Playstation 2. Says there were marquee games for those titles, but they came out years after teh console debut. Same for the Playstation 3. He gives some props to PS3 as well, talking about Blu-ray and the Cell processor.
"We're here to talk about genre-defining kick-ass games" - alright, let's do it. That would be a big change from what Nintendo had to offer us. Games like Metal Gear Solid 4 is the reason why you buy a Playstation 3. Over 75 titles are exclusive to the console. Today Sony has three successful platforms on the market at once. They start with PS3.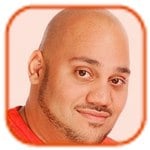 Posted by Andru Edwards Categories: Accessories, Features, Galleries, Portable Audio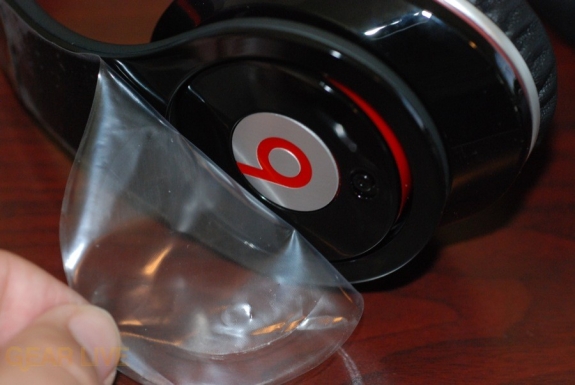 We've been following the Beats by Dr. Dre headphones ever since we first got some hands-on (and ears-on) time with them back at CES. The Gear Live group that got to try them out included a few serious audiophiles, and we were thoroughly impressed by the sound that they were putting out, and this is when they were still in the development phase.
We just got a pair of the final production model, and early indications are that they are full of a bit more awesome than they were back then. We will hit you with a proper review soon, but for now, we wanted to get you a nice Beats unboxing gallery, chock full of unboxing shots. We've got over 30 images for you to chew on while you wait for these bad boys to launch on July 25th. If you want them, you will find them exclusively in Apple Stores and Best Buy, as well as over at BeatsByDre.com. They will run you $349.95, $50 less than they were announced for back at CES.
Also, in case you missed it, check out our Beats by Dr. Dre unboxing video.
Read More

| Beats unboxing gallery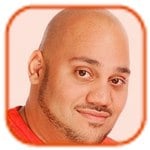 Posted by Andru Edwards Categories: Announcements, Apple, Cell Phones, Handhelds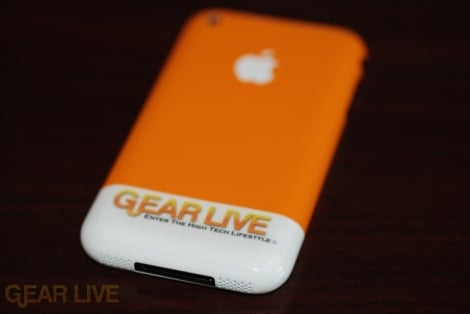 We wanted to shout out the winners of the customized Gear Live iPhone giveaway that we held a couple of weeks ago. We let three winners walk away with a piece of the action, with the grand prize, of course, winning our orange painted iPhone.
The grand prize went to

Kat

. She gets the iPhone, an LRG T-shirt, a couple of Monster Cable accessories, and a few LRG Monster iPhone cases. Second place went to x1xtomx1x. He doesn't get an iPhone or anything, but he does get a couple of the LRG Monster iPhone cases, the shirt, and the accessories. Third place went to Shan Gee, and he gets one less LRG case than x1 gets.
So there you have it, the end to another Gear Live contest. Stay tuned though, we still have a bunch of stuff that we plan on giving away to your readers. You know, like Wii Fit, Microsoft Zune, etc. In the meantime, be sure you are a Gear Live member.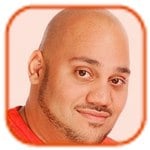 Posted by Andru Edwards Categories: Apple, Broadband, Cell Phones, Internet, Mods / Hacks, PC / Laptop, Software, Wireless / WiFi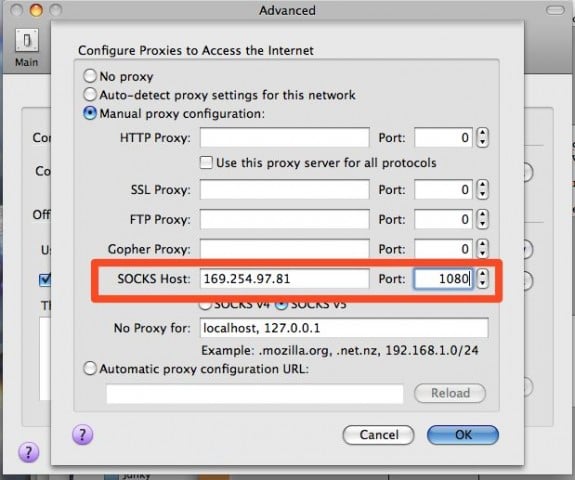 With the launch of iPhone 3G, many have been waiting and hoping for a method that would allow tethering of the iPhone to a mobile computer like, say, a MacBook. Well, lucky for your mobile warriors, that time has finally come - it's just takes a bit of work to get it functioning. Do remember, though, that AT&T isn't offering any sort of tethering plan with the iPhone, so if you get caught, you may be forced to pay a bunch of money out of pocket. Or your service could be shut off. Still, if that isn't something that matters to you, then click on through for the instructions, provided by my pal Nate True. He took a bunch of different pieces of software and solutions, and mixed them together into a powerful concoction that allows you to use your iPhone 3G as a modem by way of 3Proxy, Terminal, and WiFi. Now all we need are batteries for the iPhone 3G that don't die in a matter of seconds.
Read More

| Cre.ations.net


Posted by Nate True Categories: High Score, Announcements, Home Entertainment, Microsoft, Video Games, Videocasts, Videos
We were checking out the new Xbox 360 Experience Dashboard, when who should walk in but Reggie Fils-Aimé, CEO of Nintendo of America? Gear Live caught him earlier at the Nintendo E3 Media Briefing, and we managed to capture a few quick shots of Reggie checking out what's new in Xbox.
Best part of the whole thing was how the Microsoft peeps were rushing to get photos of him and were almost bending over backwards to cater to him. They even asked if he would make an Xbox Avatar of himself, but as you hear in the video, he declines because he "has to scoot."

Posted by Nate True Categories: High Score, Announcements, Handhelds, Video Games, Videocasts, Videos
At E3 2008, Nintendo put on quite a show at their keynote. Among the announcements were Wii Sports Resort, a sequel to the much acclaimed Wii Sports, Wii Music, a music creator with no talent required. Also featured were Shaun White Snowboarding and Rayman Raving Rabbids TV Party, Grand Theft Auto Chinatown, Animal Crossing Cityfolk, Guitar Hero On Tour, Spore Creatures, Star Wars: Clone Wars, and a new Pokemon game.
Nintendo also announced new accessories, the Wii MotionPlus, an add-on to the Wii Remote that adds real-to-life motion sensing; and WiiSpeak, a set-top microphone that enables audio chat in online multiplayer games. Check out the video for the highlights, and don't forget, we put up a full gallery of the event as well.
© Gear Live Inc. – User-posted content, unless source is quoted, is licensed under a Creative Commons Public Domain License. Gear Live graphics, logos, designs, page headers, button icons, videos, articles, blogs, forums, scripts and other service names are the trademarks of Gear Live Inc.