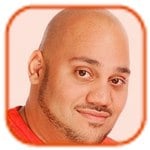 Posted by Andru Edwards Categories: Cell Phones, Features, Google, Handhelds, Product Reviews, Videos,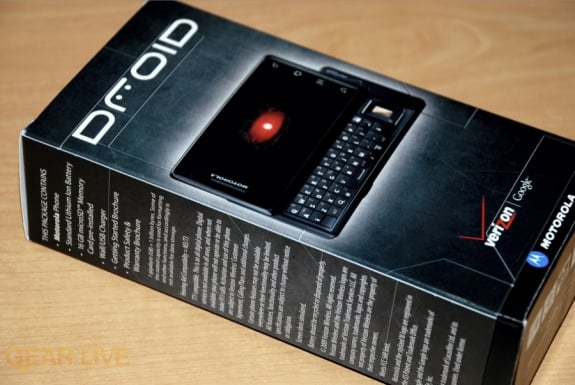 The Motorola DROID is a symbol of change, for a bunch of different reasons. The fact is, the DROID is a Motorola phone, exclusive to Verizon Wireless, and runs Android 2.0. There is major significance for each of those three bullet points, and that's not even getting into the actual device. In many ways, the DROID is something new for all three companies involved, which is likely why the three worked to closely together on getting the device just right. So the question is, did they succeed? We've had the device for about a week now, and we've been playing with it non-stop for the most part. We know what you're probably wondering—how does the DROID stand up to the iPhone? Is Android 2.0 actually better than what we've seen from the platform on other devices? Does the Verizon network really make a difference?
We've got all the answers for you in our Motorola DROID review, so sit back, and read on for our take.
Click to continue reading Motorola DROID review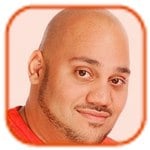 Posted by Andru Edwards Categories: Cell Phones, Google, GPS, Handhelds, Software,
One of the nicest features in Android 2.0 is Google Maps Navigation. In a nutshell, it's Google Maps with turn-by-turn GPS navigation, and voice guidance. Google has put together a video that introduces Google Maps Navigation, which we've embedded above, but there are some of the features that stand out to us:
Live traffic: Since Google Maps can show you traffic info, it's obviously built-in to Google Maps Navigation, at no extra cost.
Routes always current: When you search for directions, Google Maps Navigation searches the cloud, and gives you the best current route based on the most recent data
Layers: You can overlay different types on data over your maps, like restaurants, gas stations, and more.
Live street view: This is just awesome. You can use the Google Street View feature to get a fantastic visual of your surroundings while driving
FREE!: Google Maps Navigation is free. That includes the GPS, the live traffic data, and the always updated maps. That is a big deal.
The first handset to ship with Android 2.0, and thusly Google Maps Navigation, will be the Motorola Droid.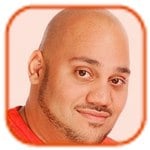 Posted by Andru Edwards Categories: Cell Phones, Software, Videos,
Google has released a video that shows off all the new Android 2.0 features. Of course, Android 2.0 is what powers the Motorola Droid. A few of the highlights:
Android 2.0 can pull in contacts from multiple sources, and supports two-way syncing. There is a new feature called Quick Contact, that shows you just about every way you can possibly contact someone when you tap their user icon.
Apps will now be able to turn on Bluetooth to set up connections with other devices
Android 2.0 supports multiple screen resolutions. In the video, we see an application running at 800x480 and 854x480, as an example
Definitely some good stuff here. Color us excited.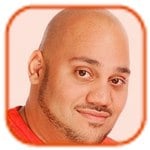 Posted by Andru Edwards Categories: Cell Phones, Handhelds,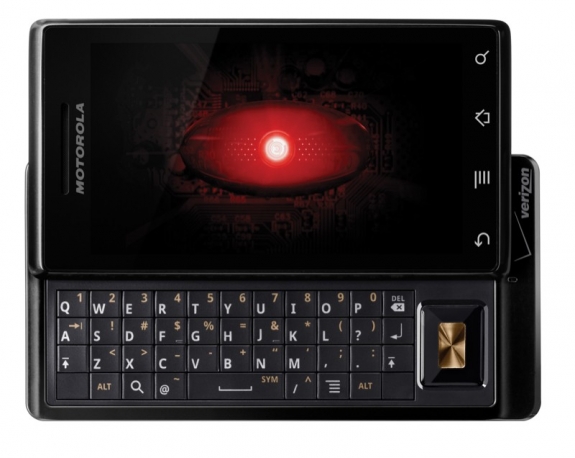 The wait for the Motorola Droid to go official is finally over, as Verizon has announced all the details on the drool-worthy handset, highlighted by the fact that the Droid launches exclusively on Verizon Wireless on November 6th (yes, just over a week from now,) and will sell for $200 after mail-in rebate with two-year contract.
We know what many of you are thinking - $200 will get you an iPhone 3GS, so this thing better bring the pain. Well, my friends, it certainly does. The Droid is a top-notch phone, boasting a 3.7-inch 480x854 display, Cortex A8 processor, Bluetooth, GPS, 5-megapixel camera (with dual-LED flash,) slide-out QWERTY keyboard with d-pad. 3G, Wi-Fi, over-the-air Amazon MP3 downloads, and voice-activated search are also present. Included in the box is a 16GB SD card, as well as a dock for the phone. That's just the hardware. Equally important is the software running on the device, and the Droid is the first handset to feature Android 2.0. That's a big deal, as no other phone on the horizon seems to be shipping with 2.0. This also means that Droid picks up the new Google Maps Navigation feature, which essentially turns the phone into a fully-functional GPS, using Google Maps, at no extra cost.
We'll obviously be bringing you more details as we get them, but expect to hear a lot, a lot about this phone over the coming weeks.
Read More

| Verizon Wireless
Gallery: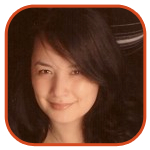 Posted by Veronica Santiago Categories: Commercials, Editorial, Gossip, Video,
Is starring in a commercial with your dead best friend ever funny?
Upon seeing this new DirecTV ad for the first time, many of you out there apparently felt the same way me and my husband did: icky. Resurrecting Tommy Boy's Chris Farley for a commercial? Is there any scene that company won't manipulate?
Now what if I told you that the spot was approved by both David Spade and Farley's family? Would that change your opinion?
Click to continue reading Chris Farley Commercial: Tacky or Funny?
Read More

| Hollywood Reporter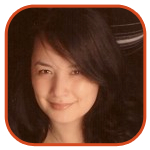 Posted by Veronica Santiago Categories: Adaptation, Drama, Romance, Science Fiction, Sequels, Celeb News, Upcoming Releases, Videos,
In just a few weeks, screams will be heard at malls nationwide…and they won't be a result of Black Friday.
Beginning November 6, cast members from the upcoming release of New Moon will hit 15 cities to help promote the movie. The appearances will include prize giveaways, a Q&A session and, in some cases, a musical performance. Those who obtain limited VIP passes on October 31 will also be given special access to the stars.
Click to continue reading New Moon Cast Tour
Read More

| Deadline.com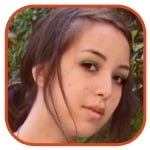 Posted by Robin Paulson Categories: IFC Films, Foreign, Horror, Independent, Religious, Thrillers, Casting, New Releases, Trailers,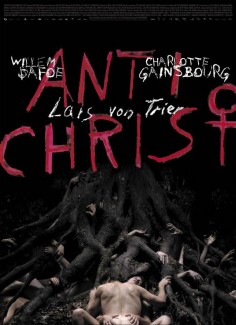 For a film whose trailer advertises a critic hailing it as "The most shocking film in the history of Cannes Film Festival," you've at least got to wonder—if not for a mere moment—what a movie like that has to offer. While some remarkable trailers go on to pull back the curtains on so-so films (Where the Wild Things Are, anyone?), a plethora of descriptive words come to mind as I write about Antichrist and "so-so" is hardly one of them.
Opening on a handful of screens in the midst of Halloween season, Lars Von Trier's latest achievement seemed the perfect pick for the indie lover (or at least those sick of the Saw franchise and/or already viewed Paranormal Activity, the little horror film that could). A fan of the ever-adroit Willem Dafoe and alluring French singer/actress Charlotte Gainsbourg, I find myself drawn to limited casts (Hard Candy); with that, I cannot imagine that Von Trier's history with Dogme 95 had little to do with this. There was also the slight fact that the director himself was clinically depressed during the writing and some of the production process. Here marks more of an appeal and effort to view the film—did Von Trier meet the challenge of a two-person cast?
Aside from the slight deceit of its "scary movie" marketing poised for shocks (i.e. the bombarding, sanguine title atop corpses intertwined with a tree on the film's poster), I believe that Von Trier does just that.
Click to continue reading Antichrist Lacks Scares, Boasts Biblical Allegory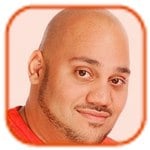 Posted by Andru Edwards Categories: Announcements, Cell Phones, Video Games,
We love the holidays. Why? Because it puts us in a giving mood, and we know how much you guys like receiving from us. That's why we've teamed up with our friends at shoot it! to bring you this awesome promotion. If you're a gamer, you probably know that Microsoft is set to release a limited edition Modern Warfare 2 Xbox 360 console. It hits stores on November 10th, and we've pre-ordered one that we're giving away to one of you. In case you're unfamiliar with the console, here's what's in the box:
Limited edition Xbox 360 Console with exclusive design
Call of Duty: Modern Warfare 2 Standard Edition.
250GB HD
2 black wireless controllers
1 black Xbox 360 wired headset
1 Ethernet cable
1 Standard Xbox 360 Composite A/V cable
Yeah, did you see that? A 250GB hard drive. That is more than twice the size of any other Xbox 360 hard drive that you'll find. This is a serious piece of kit! So, how do you win? Simple. We want to see your "pwned face." This is where shoot it! comes in. We want you to take a pictures of the face you make when you just pwned a n00b straight out of existence - but we also wanna see the sad pwned face you make when you get straight-up schooled by an 6-year old Halo prodigy. Entertain us, make us laugh, and strike fear into our hearts. We've got a few ways that you can enter the contest:
If you don't have the shoot it! app: You can register for the shoot it! app and they'll email you a link to download the app for either your BlackBerry 8900, Bold, Tour, or iPhone. They'll also add 3 FREE postcard credits to your account. All you need to do is snap your photos and send them off using shoot it! to the Gear Live mailing address listed below.
If you already have the shoot it! app on your phone: Enter the promo code "gearlive" to receive the 3 FREE postcard credits. All you need to do is snap your photos and send them off using shoot it! to the Gear Live mailing address listed below.
If you don't have any of the shoot it! compatible phones: Take a photos of your pwned face, send them to the Gear Live mailing address listed below.
On Twitter, send the following message:
"Hey @gearlive - I'm sending you my #pwnedface with @shootitmobile. That Xbox 360 is mine! http://bit.ly/pwnedface"
(Click here to tweet this now)
You should be following the Gear Live Twitter account. Be sure you put your email address and Twitter handle that you used to enter in the message area so that when we get your shoot it! postcard, we can contact you if you win! We will be picking a winner on Monday, November 30th. You can enter as many times as you like, so if you wanna send us fifty different shoot it! images, go for it. The more, the merrier. Here's the address:
Gear Live
PMB 443
914 164th St SE Ste B12
Mill Creek, WA 98012
Of course, there are always rules to keep things legal. In this case, you've gotta be 16 years old or older as of November 1, 2009 to qualify, and you've gotta be a US resident. Good luck to all!
Read More

| Gear Live shoot it! Xbox 360 giveaway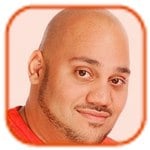 Posted by Andru Edwards Categories: Handhelds,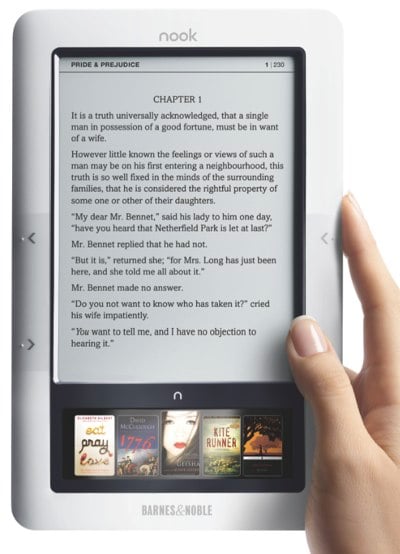 Someone over on the Barnes & Noble web team seems to have jumped the gun, because the official Nook site was up for a few minutes, before quickly being pulled down. Luckily, we were able to get in, and even pre-order a unit, before things got pulled. The B&N Nook e-reader runs Android, and looks like it'll give the Amazon Kindle a run for its money.
The device features a 6-inch screen, with a 3.5-inch color touchscreen beneath it. This gives you a quick method to browse your library, the store, and input text into the device. Definitely much easier than the Kindle's hard keyboard. The device measures in at 7.7 x 4.9 x 0.5-inches, and weighs 11.2 ounces. You get 10 days of battery life if you turn off wireless, and the battery takes 3.5 hours to go from empty to full when plugged into a wall outlet. Speaking of wireless, the Nook actually sports both a 3G connection from AT&T, as well as built-in Wi-Fi 802.11b/g. Definitely an advantage over the Kindle, because even if you have poor cell reception, you can just connect to Wi-Fi to download a book. The Nook also includes 2GB of internal storage (enough to hold 1500 books,) a microSD slot for adding even more storage, MP3 playback, built-in speaker, headphone jack, and micro USB port for charging and syncing.
So, aside from the above, what sets this thing apart from the Kindle? For starters, you can lend books to friends for up to two weeks at a time, and they don't even need a Nook of their own. They can access the Nook book content on an iPhone, iPod touch, BlackBerry, PC, or Mac. The lending of literature is one thing that went away with the Kindle, and we are happy to see it return with Nook. The Barnes & Noble store also has over a million titles available for download, with more than 500,000 of those being free ebooks. The Nook can also read PDFs, something the Kindle 2 can't do.
The Barnes & Noble Nook is available now for pre-order.
Read More

| Nook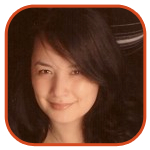 Posted by Veronica Santiago Categories: Daytime, Talk Shows, Syndication, Oprah Winfrey Show, Gossip, News,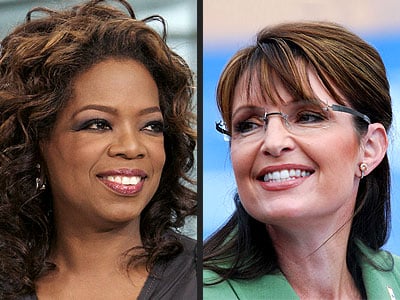 Oh what a difference a year makes.
Two of the biggest female names of 2008 will finally be sitting down for a chat in 2009. Mark your calendars: November 16 will be the date Sarah Palin has her first one-on-one with Oprah Winfrey.
Before last November's elections, Oprah - who publicly endorsed Barack Obama - had been accused of showing favoritism because she chose not to welcome the VP candidate on her show. Winfrey's reason? She didn't want to use her program as a political platform. (Although President Obama had been a guest on her program, his appearances came before he decided to run for office.) Unfortunately, Oprah's explanation didn't satisfy many of her female fans.
Click to continue reading Oprah Snags Sarah Palin Interview
Read More

| MSNBC

© Gear Live Inc. – User-posted content, unless source is quoted, is licensed under a Creative Commons Public Domain License. Gear Live graphics, logos, designs, page headers, button icons, videos, articles, blogs, forums, scripts and other service names are the trademarks of Gear Live Inc.