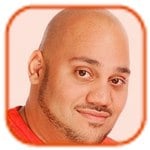 Posted by Andru Edwards Categories: Accessories, Announcements, Features, Home Entertainment, Hot Deals, PC / Laptop

So, a few days ago we told you about our HP Magic Giveaway, and how we'd be giving away an absolutely ridiculous amount of prizes to the winner. Now, we are announcing the the contest has officially started, and we've got the details on how you can enter to win. First, though, a refresher on what we are giving away:
HP 564 Photo Value Pack
Microsoft Office Home and Student Edition 2007 with 3 licenses
Microsoft WIndows Live
Corel VideoStudio X
Kung-Fu Panda on Blu-ray disc, and two DVDs
Yes, you do see four computers listed, as well as a Media Center Extender. No, you aren't dreaming. Yes, we (and HP) are awesome. You want the goods? Here's how to enter to win - we are making this super-simple:
If you don't have one already, sign up for a Gear Live account
If you don't have one already, sign up for a Twitter account
Add the Gear Live Twitter account to your follow list
On Twitter, post a tweet about our contest and link to this page. In the tweet, include the phrase "#glmagic".
Once that is done, leave a comment here in this post with a direct link back to your Tweet. Be sure you are signed in to your Gear Live account before you leave the comment.
Here's an example of an appropriate Twitter entry:
"Entering to win a ton of HP gear! http://jk9.qlnk.net/ #glmagic"
BONUS ENTRIES: Want more chances to win? Share the link to our contests on the following sites, and leave us a comment linking to those as well:
Facebook: Shared Link
Del.icio.us bookmark
FriendFeed: Use Post a Link
Your blog: Have a site? Link to our contest on it!
Remember: The bonus entries are just that - bonus. In order to be eligible to win, you must complete the core Twitter requirements.
Now, as to the actual contest dates. The contest starts today, November 28th. You have until 11:59 PM PST on December 4 to enter your comments here on this post. We will then announce our winner, chosen randomly out of all valid entrants and bonus points, on December 5th. We are also going to encourage (but not require) you to think about donating a portion of the prize package to someone else. It can be a charity, a relative, friend, a fellow contest entrant - anyone. We can even handle the shipping to that third party for you. It's all in the spirit of giving, and we will let you play Secret Santa, if you so choose.
The contest is open to anyone in the world, which is a rarity. If you are in the US, you'll even have your tax burden taken care of. What more could you ask for? Now, good luck to all - comments are open!
Update: We've announced a winner - and a new contest!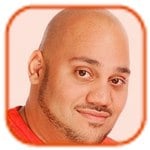 Posted by Andru Edwards Categories: Accessories, USB, Apple, Cell Phones, Features, Handhelds, Product Reviews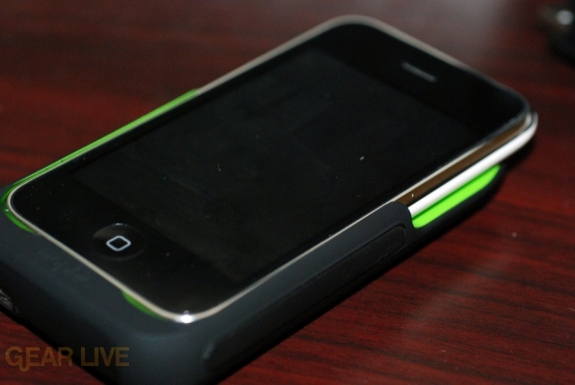 Okay, we're mobile warriors here at Gear Live, and the battery life is the only negative for me when it comes to my iPhone 3G. The Mophie Juice Pack 3G aims to fix that problem, and so we took it to task. Now, mind you, not everyone uses up their battery as quick as I do - I have two email accounts that are on push data, and I also push calendars and contacts as well. That's a lot of constant connectivity going on. If I'm not careful, my iPhone 3G battery will be dead within 9 hours on a typical day.
That's where the Mophie Juice Pack steps in, aiming to provide that extra battery goodness. Read on to find out why it earned a spot in our Holiday Gift Guide.
Click to continue reading Mophie Juice Pack review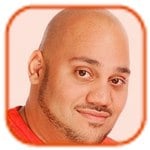 Posted by Andru Edwards Categories: Announcements, Home Entertainment, Hot Deals, PC / Laptop, Peripherals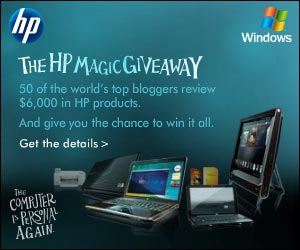 UPDATE: ENTER OUR HP MAGIC GIVEAWAY CONTEST!
Listen, it's the holiday season, the economy is going to hell, prices are going up on everything but gas, and you know that no one is going to get you any super-fancy consumer electronics this year. Or, so you thought. You see, once again we are partnering with HP (along with 49 other sites) to bring you a mind-blowing prize package. That means that you get 50 chances to win the following:
HP TouchSmart IQ816
HP HDX18 Premium Notebook PC
HP Pavilion dv4 Entertainment Notebook PC
HP Mini 1000 (Windows XP)
HP MediaSmart Connect
Oh, what was that? That isn't enough? Well, our bad, we though that five computers being given away would be enough. But hey, you pulled our arm, so I guess we'll also throw in the following:
HP Photosmart C6380 Wireless All-in-One printer
HP 564 Photo Value Pack
Microsoft Office Home and Student Edition 2007 with 3 licenses
Microsoft WIndows Live
Corel VideoStudio X
Kung-Fu Panda on Blu-ray disc, and two DVDs
There, now are you happy? We figured as much. Go back and look over that list again - that's a lot of stuff. In fact, the value of all that is over $6,000 USD. There's enough there that you could win it all, and give away some of it as gifts to your family or friends - that what the holidays are all about, right? That whole better to give than to receive thing?
We'll be announcing the contest rules soon, but in the meantime, check out the HP Magic Giveaway page for more information on the prizes, and other participating sites.
Oh, and let us know what you think of this contest in the comments!
Read More

| HP Magic Giveaway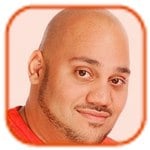 Posted by Andru Edwards Categories: Apple, Cell Phones, Google, GPS, Handhelds, Software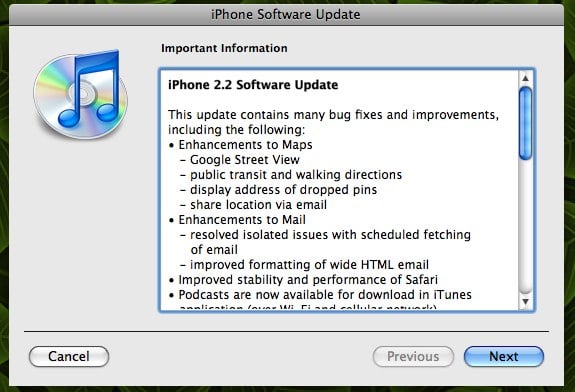 Well, I guess that November 21 rumor was true, because the iPhone 2.2 firmware update is now available. This one is pretty hefty in the feature department too, so color us excited. You've got the a few nice enhancements to Maps, including Google Street View, public transit directions, walking directions, and the ability to share your GPS location with others via email. Speaking of email, the Mail client enjoys some stability improvements in this release as well, along with better handling of wide HTML email. Safari picks up performance improvements, we get the promise of fewer set-up failures and call drops, and better sound quality for Visual Voicemail.
If you're a podcast lover (and seriously, we know that you love our shows,) you'll be ecstatic to hear that, finally, podcasts are available for download in the iTunes application. Seriously, this thing is packed. Connect your iPhone up to your computer and grab the 246MB update now.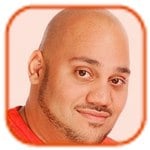 Posted by Andru Edwards Categories: Entertainment, New Apps, $9.99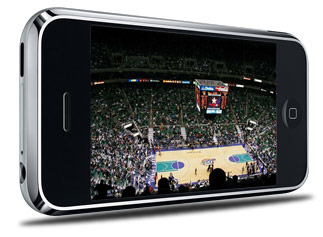 Here at Gear Live, we've been big fans of Orb for quite a while. Back in the original iPhone days, they made an app that was only available on jailbroken phones that we really liked - we just knew it needed to run at 3G speeds to be useful when on the go. The time has finally come, though, as OrbLive has hit the App Store. To back up for a moment, Orb allows you to access files and media on your home computer while on the go. This means that any music on your home computer can now be played on your iPhone from wherever you are. Videos too. Oh, and if you have a TV tuner in your computer, Orb will even allow you to tap into that and watch live television on the go as well. Isn't that off the hook?
The one caveat for the time being is that the Orb PC software is only available for Windows - but the Orb folks are promising that versions for Mac and Linux are coming soon. We definitely recommend this one - grab the full version of OrbLive for $9.99, or if you are on the fence, there is also a demo version, OrbLive Free.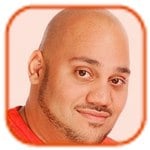 Posted by Andru Edwards Categories: Corporate News, Hot Deals, Microsoft, Music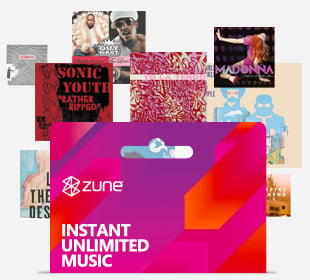 Wow. The best deal in music just got a whole lot better, as Microsoft has announced that the $14.99 per month Zune Pass will now allow subscribers to download and keep 10 tracks per month, which is a $10 value. Those tracks are yours, permanently, even if your Zune Pass subscription comes to an end. Participating labels include EMI Music, Sony BMG, Universal Music, Warner Music, and independents like INgrooves, Independent Online Distribution Alliance, and The Orchard. Tracks downloaded from Sony BMG and UMG will be DRM-free MP3s, which tracks from EMI and Warner also include MP3 files, there are also some WMAs still hanging around. The Zune guys say that soon, 90 percent of the music in the Zune Marketplace will be in the MP3 format.
So when you break this down, if you subscribe to the Zune Pass, and download 10 tracks a month, you are really just paying $5 for unlimited access to the huge catalog of music available in the Zune Marketplace. We can't think of a better, legal deal in music than what Microsoft is offering with Zune right now. Can you? At this point, we see no reason to fire up iTunes to do our music purchasing.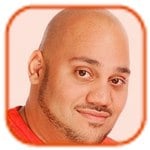 Posted by Andru Edwards Categories: Announcements, Home Entertainment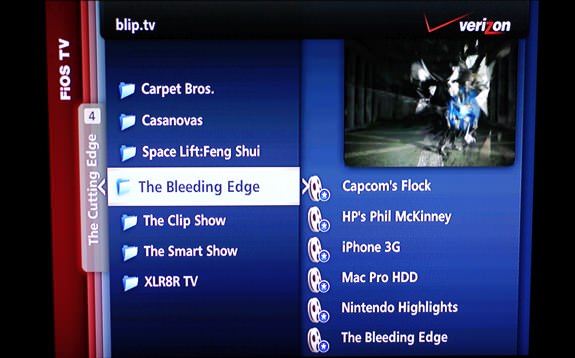 If you've followed us for any amount of time, then you'd be familiar with our gadget and tech video show, Bleeding Edge TV. You can find it here on Gear Live, on YouTube, on Blip.tv, and a bunch of other places on the interwebs. However, today we are happy to tell you that if you are a FiOS TV subscriber, you can catch the show there as well, on demand. To check it out, just pull up On Demand, and go into The Cutting Edge category. From there, choose Blip.tv, and you'll find us (along with other top Blip-hosted programming). Expect to see our other show, Unboxing Live up there shortly as well.
For those of you on other cable systems, no worries - we are working hard to bring our content to your cable boxes as well. In the meantime, the Internet will have to do.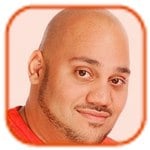 Posted by Andru Edwards Categories: Apple, Cell Phones, Google, Handhelds, Software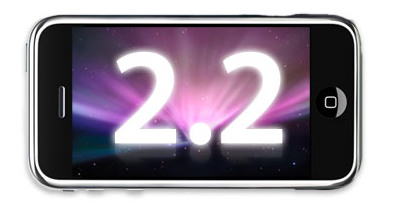 The rumor mill is buzzing today about the soon-to-be-released iPhone 2.2 firmware. iPhone Hellas is saying that we can expect iPhone 2.2 to be available for download on November 21, a mere 10 days away. We have no reason to doubt, since the 2.2 firmware has been in beta for a while now, and everything sounds like it working nicely. With iPhone OS 2.2 you can expect things like walking directions, Google Street View, public transportation information, the ability to share your location with others, over-the-air podcast updates and downloads, and your overall bug fixery.
This is certainly an update we are primed and ready to enjoy, so let's hope this rumor holds true, cool?
Read More

| iPhone Hellas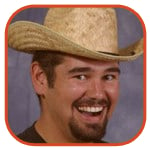 Posted by Patrick Phelps Categories: Corporate News, Transportation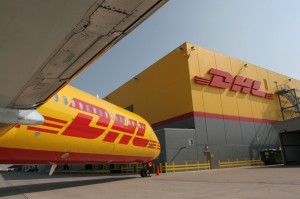 DHL, a popular shipping alternative to FedEX, UPS and the U.S. Postal Service announced today in a press release that it will end all domestic shipping services effective January 30, 2009. According to the release, DHL's U.S. Express business will focus entirely on its international offerings and will discontinue its domestic-only air and ground services, eliminating its U.S. ground hubs, and reducing the number of stations from 412 to 103. This will result in a reduction of 9,500 U.S. jobs at DHL Express on top of the approximately 5,400 positions already reduced since January; retaining 3,000 to 4,000 U.S. Express employees, tailored to the needs of international express customers. This reduction is expected to allow DHL's U.S. Express business to reduce its operating costs from $5.4 billion to under $1 billion, a decrease of over 80%.
We're hoping that this loss in competition doesn't drive up the cost of shipping, seeing as the majority of our gadgets are doorstep-delivered by one of these shipping giants. Cross your fingers.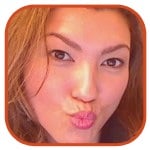 Posted by Ponzi Black Categories: Apple, Cell Phones, Corporate News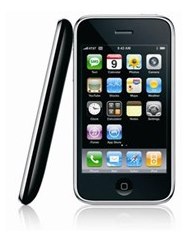 An analyst has confirmed that Apple has made it to number 2 where smartphone vendors are concerned. The iPhone has become a holder of 17.3 percent of the market share with RIM trailing at 15.2 percent. Apple also came in with the highest marks in customer satisfaction, operation, physical design, operating system, battery aspects, and features. RIM could bounce back to the 2nd place mark with the Bold and Storm, but with the growing sales of iPhone and the "coolness" of the Apple brand, it will certainly be a challenge for RIM. The results are due to the 6.9 million iPhones shipped during the summer months with no signs of slowdown even though the economy has moved in the other direction.
Read More

| J.D. Power

© Gear Live Inc. – User-posted content, unless source is quoted, is licensed under a Creative Commons Public Domain License. Gear Live graphics, logos, designs, page headers, button icons, videos, articles, blogs, forums, scripts and other service names are the trademarks of Gear Live Inc.