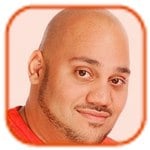 Posted by Andru Edwards Categories: Apple, Cell Phones, Handhelds, Portable Audio / Video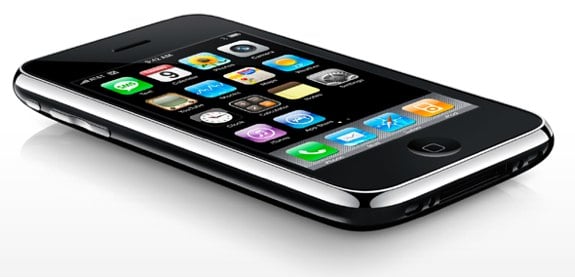 A few days ago we tried to make sense of the iPhone 3G pricing confusion that people have been going through. Well, we are happy to report that Apple and AT&T have finally provided all the answers we need on this front. Pricing for the iPhone 3G will be as follows:
$199 8GB model, $299 16GB model:
New customers who activate a new line of service with AT&T
iPhone customer who purchased their phone before July 11
Current AT&T customers who are eligible, at the time of purchase, for an upgrade discount
$399 8GB model, $499 16GB model:
Existing AT&T customers who are not currently eligible for an upgrade discount.
$599 8GB model, $699 16GB model:
Customers who want to purchase an iPhone 3G without signing a contract
Customers who enjoy getting royally screwed
Click to continue reading iPhone 3G US pricing finally revealed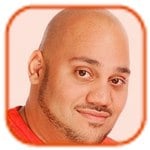 Posted by Andru Edwards Categories: Apple, Cell Phones, Handhelds, Portable Audio / Video, Videos
Apple just posted their latest Guided Tour video, with this one focusing on the upcoming iPhone 3G. Now, we expect to see a lot more of these videos from Apple in the future, just know that they are really focusing on first-time buyers with this one. They spend a lot of time covering everything that was covered in the original iPhone Guided Tour, including the things that haven't changed all that much. Still, it is cool to get a bit more information on the GPS and to see it in action. All in all, very informative.

Posted by Nate True Categories: Full Episodes, Features, Handhelds, Household, Internet, Misc. Tech, PC / Laptop, Peripherals, Science, Software, Videocasts, Videos
At HP's Connecting Your World 2008 event in Berlin, Germany, we caught up with the CTO of HP's Public Systems Group, Phil McKinney, who had some very interesting things to say about where HP believes the future will take us.
Phil talked with us about what's coming in the future of technology - everything from wearable computing to a very advanced "avatar" that is programmed to make decisions just like you would, only you can send it to a meeting while you get to go play video games. We look forward to seeing what the future holds. Thanks Phil!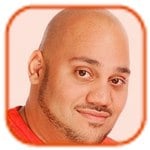 Posted by Andru Edwards Categories: Design, Features, PC / Laptop
We figured we'd put two of our favorite netbooks together for a quick head-to-head, just to show the size differences between the HP Mini-Note and the Asus Eee PC. We've put together a small gallery comparing the sizes of the two systems, including what we believe to be the most important difference, the keyboard size.
Click on through to see the HP Mini-Note vs Eee PC gallery.
Read More

| Mini-Note vs Eee PC gallery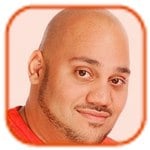 Posted by Andru Edwards Categories: Announcements, Apple, Cell Phones, Features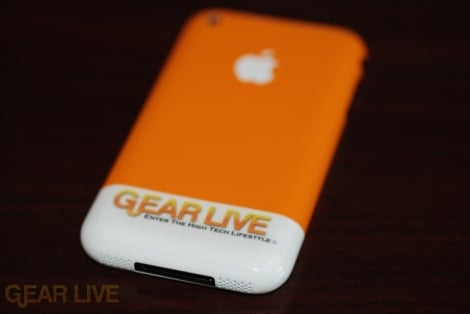 Since our last giveaway contest went so well (and the HDX Dragon computer is on its way to our winner!), we thought you guys might be interested in yet another opportunity to win some cool stuff from Gear Live. That's why we are giving away a one-of-a-kind customized iPhone, along with a bunch of accessories from LRG and Monster Cable. Even better? This time, we will have three winners.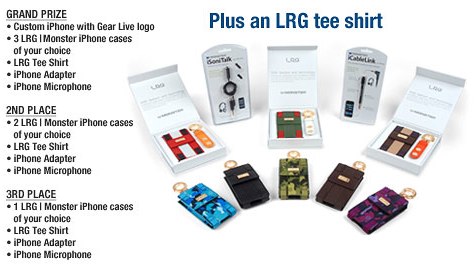 What makes our iPhone so special? Well, we've had it customized and done up in Gear Live colors. Heck, we even put our logo on it, so you can rock the fact that you are a fan of what we do here. Also, we will unlock it for you, if you like, prior to sending it over. We are gonna make this one easy too. The contest starts today, and will end on July 2, 2008. Between now and then, we are gonna be monitoring comments left throughout Gear Live, and forum posts. If you are a regular participants in those areas, you will have an opportunity to win. On July 3, we will compile a list of members who have been active during the contest period, and we will then choose our first, second, and third place winners randomly. Here are the full details on the three packages:
Grand Prize:
Customized orange Gear Live iPhone
3 LRG | Monster iPhone cases of your choosing
LRG Tee Shirt
iCableLink iPhone headphone jack adapter
iSoniTalk iPhone microphone
Second Place:
2 LRG | Monster iPhone cases of your choosing
LRG Tee Shirt
iCableLink iPhone headphone jack adapter
iSoniTalk iPhone microphone
Third Place:
1 LRG | Monster iPhone cases of your choosing
LRG Tee Shirt
iCableLink iPhone headphone jack adapter
iSoniTalk iPhone microphone
Oh, and just to be clear, if you spam, you are eliminated from the contest. We are looking for people who genuinely add to the conversation across our network in blog comment posts, and on the Gear Live Forums. That means you have to be a member of the site to win, so if you aren't already, go ahead and sign up. One last thing, we can only award the prize to a resident of the USA. If you plan on winning and you don't live here, you'd better have a cousin or great aunt with an address in the US that we can ship your package to.
A big thank you to LRG and Monster Cable for helping us out with this contest.

Posted by Sparky Categories: Design, Features, PC / Laptop, Product Reviews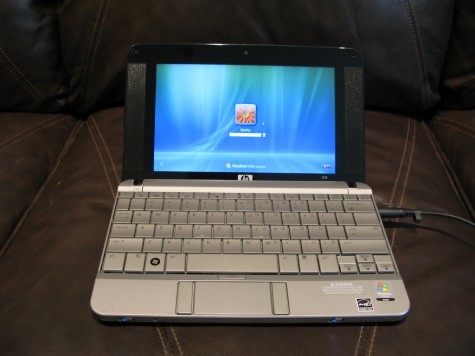 Amidst a flurry of small and seemingly underpowered netbooks, HP has taken a slightly different tact in their release of the surprisingly capable HP Mini-Note device. While its up-to-$850 price tag places it in a significantly different category than the Eee PC and other cheap sub-notebooks, it easily makes up for this price difference with functionality and power approaching that of its larger siblings: full sized laptops.
We've got an HP Mini-Note unboxing gallery for you to check out if you want to see how the thing looks from all angles, and of course, you can click through for Gear Live's in-depth review of the HP Mini-Note 2133's features, capabilities, and user experience, below.
Click to continue reading HP Mini-Note 2133 review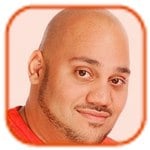 Posted by Andru Edwards Categories: Features, Galleries, Laptop
We got our hands on one of the new HP Mini-Note ultraportable netbooks, and thought you guys would enjoy seeing a gallery that's chock full of unboxing shots. The Mini-Note is HP's entry into the netbook (very tiny, ultraportable computers that are geared towards Internet tasks) realm, and we think they nailed it in quite a few key areas. From our HP Mini-Note review:
The HP Mini-Note 2133 impresses with its over-all well thought-out design and strong focus on business performance. While the unwieldy mouse button placement will likely throw most users for a loop, it is possible to adapt after a few hours of usage. If you are in the market for an ultra-light laptop with a roomy keyboard and high resolution screen, but don't feel like waiting around to see if an Atom version is on the way, the 2133 seems like an ideal choice.
Of course, you can check out our full review of the Mini-Note if you think you might have a need for such a device. In the meantime, head on over and check out our Mini-Note unboxing gallery to see it in all its glory.
Read More

| HP Mini-Note unboxing gallery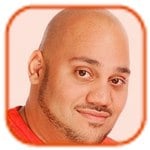 Posted by Andru Edwards Categories: Apple, Cell Phones, Handhelds, Rumors

It seems that there is a bunch of confusion surrounding the price of the newly announced iPhone 3G. I spent a while on the phone the other day chatting with my pal Chris Aarons over at Buzz Corps, and we debated how pricing would work. At the end of the conversation, I realized how silly it was that, despite a price being announce on stage at WWDC 2008, that people still weren't sure if they would be able to get the phone for the $199-299 that was quoted.
So, where does the confusion lie? Well, when dealing with cell phone companies in terms of subsidized phones (and the new iPhone 3G is a subsidized phone,) it all comes down to qualification. Don't believe us? Head on over to AT&T's iPhone 3G splash page. Next to the price of the phone, you will see a neat little asterisk. Scroll down to the fine print, and what do you find? The following:
*Qualified customers only. 2 year contract required. Based on 3G and EDGE testing. Actual speeds vary by site conditions. Based on iPhone 3G (8GB) and first-generation iPhone (8GB) purchases. Requires new 2-year AT&T rate plan, sold separately.
Did you get that? Qualified customers only. And yet, there is no mention of who qualifies. There lies the conundrum. When Steve Jobs announced the price of the iPhone 3G, he made no mention of any sort of qualification that had to be met, and many believed that $199 was the price anyone should expect to pay for the new iPhone. Luckily, InformationWeek was able to get some information out of AT&T's Mark Siegel, which should help in clearing all this up. Looking at what Siegel had to say, here is what we know to be true:
Click to continue reading iPhone 3G pricing: Who qualifies?

Posted by Nate True Categories: Gizmatic, Announcements, Household, Internet, PC / Laptop, Videocasts, Videos
At HP's Connecting Your World event in Berlin, Germany, we talked with John Cook, VP of marketing for HP's Consumer PC group. He gave us a hands-on first look at the beautiful new HP TouchSmart PC.
One thing we really liked about the new TouchSmart is its completely redone interface. The software looks clean, polished, useful, and eminently easy to use. It would be great, however, if the TouchSmart made more use of multi-touch. Cook demonstrates a pinch gesture in the software but that's pretty much it. We're keeping our eyes peeled for more multi-touch functionality in upcoming software updates and releases.

Posted by Sparky Categories: Gizmatic, Features, PC / Laptop, Podcasts, Videocasts
While the Macbook Air has long reigned as the king of sleek and sexy laptops the newly announced Voodoo Envy manages to beat it in terms of both computing power, and clean sexy design. The Envy features a carbon fiber case (with an option for the automotive finish of your choice), and a revolutionary new AC adapter with an Ethernet port and a dedicated 802.11n router to allow wired connections without wires. The Envy 133 clocks in at 0.7" thick which dethrones the Macbook Air as the thinnest laptop on the market, while still managing to pack 2 USB ports (one of which is eSATA compatible), HDMI, and an ExpressCard slot.
Check out the video for a first look at this slim and lustworthy computing masterpiece in an interview with Rahul Sood, founder of Voodoo and CTO of HP Global Gaming.
© Gear Live Inc. – User-posted content, unless source is quoted, is licensed under a Creative Commons Public Domain License. Gear Live graphics, logos, designs, page headers, button icons, videos, articles, blogs, forums, scripts and other service names are the trademarks of Gear Live Inc.