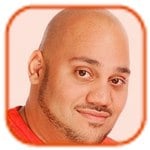 Posted by Andru Edwards Categories: Apple, Features, Music, Software
Earlier today during the MacWorld 2009 keynote, Apple announced that the iTunes Store was on the way to completely dropping DRM. As of today, 8,000,000 of the 10,000,000 tracks are now available as DRM-free iTunes Plus tracks, and that even includes music videos. We figured we'd give you a quick look at how you go about upgrading your library of purchased content.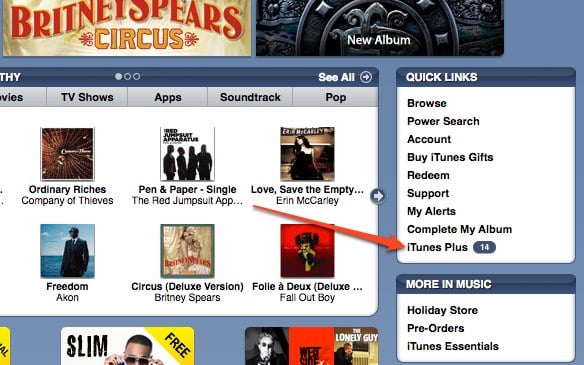 So the first thing you want to do is go to the iTunes Store, and look on the right-hand side. You'll see "iTunes Plus" as one of the links, with a number next to it. That number represents the number of pieces of content that you have available that can be upgraded. Click on that.
Click to continue reading How to upgrade your iTunes purchases to DRM-free iTunes Plus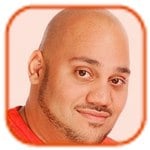 Posted by Andru Edwards Categories: Apple, PC / Laptop, Videos
Okay, well, not really, but here on the eve of MacWorld 2009, we thought we might have a little fun. We adore The Onion here at Gear Live, and when we saw this video, we had to share it with you. After all, we know that Mac fanboys will buy anything, that prices on new Apple products can be high, and that sometimes battery life can be horrible. The Onion used that fodder to put together the masterpiece you see above, the first Apple notebook with no keyboard.
Okay, enough of that, we'll be back with the real MacWorld 2009 news tomorrow morning!
Read More

| The Onion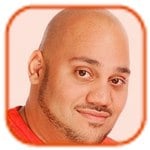 Posted by Andru Edwards Categories: Accessories, Apple, CES, CES 2008, Features, Home Entertainment, Microsoft, PC / Laptop, Video Games
The end of another year is upon us, and that means that our humble little tech video show, Bleeding Edge TV, is turning 3 years old. We figured we'd highlight the ten episodes that you guys watched most over the past year in this recap. We find it hilarious that the most watched video just happened to be the one where one of us willingly got tasered during CES, but hey, why should we be surprised? Aside from that, video games seemed to be popular, as well as some straight up hardware. Hit the jump for the full list.
Oh, and while you're at it, go ahead and check out the 10 most popular videos from 2007 as well.
Click to continue reading Top 10 most popular Bleeding Edge TV episodes of 2008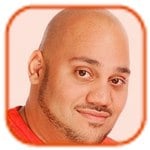 Posted by Andru Edwards Categories: Hot Deals, Household

Yesterday we posted a promo code that gives you 20 free international calling minutes on MyGlobalTalk, with no purchase necessary at all. A few people emailed in and asked if there were any deals that could be had if they were willing to make a purchase. So we got on the phone and worked out yet another deal. Using our latest MyGlobalTalk coupon code, if you buy $5 in pre-paid minutes, you will get 60 free minutes added on to your purchase. We've found MyGlobalTalk to be the most inexpensive way to make international calls, from anywhere on the planet. That said, that initial $5 payment will bank you a ton of minutes on it's own (many hours, depending on where you call.)
So there you have it, two MyGlobalTalk promo codes - one for 20 free minutes, and another for 60 free minutes with a $5 pre-paid purchase. Pick your poison.
Read More

| MyGlobalTalk Promo Code: 60 free minutes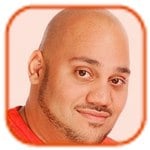 Posted by Andru Edwards Categories: Hot Deals, Household

We just worked out a deal with MyGlobalTalk to get a promo code Gear Live readers 20 free minutes of International calling time, with absolutely no purchase necessary. Very nice if you've got relatives in other countries and want to talk to talk to them during the holidays. It's simple, you just head on over to our MyGlobalTalk free minutes page (or, when you are checking out, just use the promo code: gearlive20), and hit the Get Started button. If you are curious if the countries you want to call are included in the deal, here's a full list.
You can use the minutes anywhere, and they are good on both cell phones and land lines. Put it to good use!
Read More

| MyGlobalTalk 20 free minutes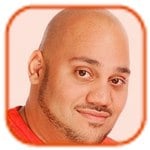 Posted by Andru Edwards Categories: High Score, Short Bytes, Announcements, Features, Home Entertainment, Podcasts, Portable Audio / Video, Video Games, Videocasts, Videos
After our last two successful giveaways (the HP Magic Giveaway and our HP Mini 1000 contest,) we just felt that we couldn't stop. After all, it's the holiday season, right? That's why we are bringing you the latest contest, where you can win:
Gears of War 2 Limited Edition for Xbox 360
Gears of War 2 Art book
Gears of War prequel novel, Aspho Fields
We're going to use the same entrance criteria that we used last time, since that seemed to work so well. Here's how to enter to win:
If you don't have one already, sign up for a Gear Live account
If you don't have one already, sign up for a Twitter account
Add the Gear Live Twitter account to your follow list
On Twitter, post a tweet about our contest and link to this page. In the tweet, include the phrase "#gearlive".
Once that is done, leave a comment here in this post with a direct link back to your Tweet. Be sure you are signed in to your Gear Live account before you leave the comment.
Here's an example of an appropriate Twitter entry:
"Entering to win a Gears of War 2 prize package! http://wg9.qlnk.net/ #gearlive"
BONUS ENTRIES: Want more chances to win? Share the link to our contests on the following sites, and leave us a comment linking to those as well:
Facebook: Shared Link
Del.icio.us bookmark
FriendFeed: Use Post a Link
Your blog: Have a site? Link to our contest on it!
Remember: The bonus entries are just that - bonus. In order to be eligible to win, you must complete the core Twitter requirements.
Now, as to the actual contest dates. The contest starts today, December 17th. You have until 11:59 PM PST on December 24th to enter your comments here on this post. We will then announce our winner, chosen randomly out of all valid entrants and bonus points, on December 25th. Good luck to all, and remember, this contest is only open to US residents.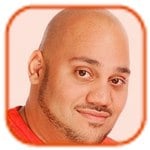 Posted by Andru Edwards Categories: Apple, Corporate News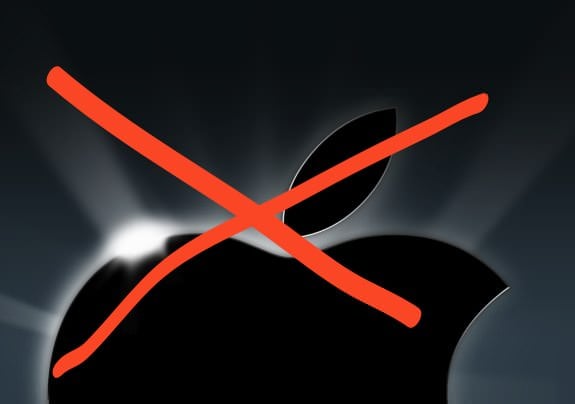 Well, how's this for a shocker? After all the issues we've been hearing about as it pertains to MacWorld 2009, the final nail in the coffin has been delivered by Apple themselves - there will be no Steve Jobs keynote to kick off the show, and this will be the last MacWorld that Apple will participate in. Did you get that? Apple is pulling out of MacWorld! As for the keynote, Phil Schiller, Apple Senior VP of Worldwide Product Marketing, will be taking the stage.
We don't like it any more than you do. Phil's awkward stage presence is nothing compared to the stuff of legends that Steve pulls off time and time again. Let's just hope that this means more Apple Town Hall style events throughout the year, since they won't be participating in the MacWorld event. Oh, and fingers crossed that Phil will announce new Mac Pros, Mac minis, and Cinema Displays. Thanks.
Click to continue reading MacWorld 2009 to be Apple's last, No Steve Jobs Keynote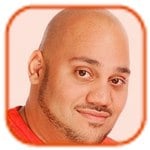 Posted by Andru Edwards Categories: Accessories, Design, Music, Portable Audio / Video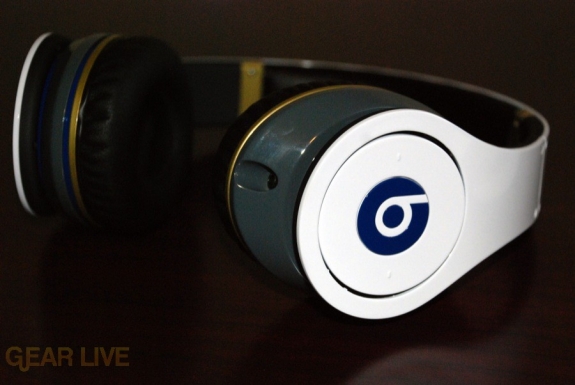 If you've been paying attention over the past couple of days, then you've heard that Monster is about to release a very limited edition version of their Beats by Dr. Dre headphones into the world. The thing is, they are gonna cost $700 - twice the price of the standard Beats headset that we love so much. We got in touch with Monster for the backstory on these special editions, just to clear everything up.
First of all, you'll only be able to pick these up from the Ron Herman boutique store in Los Angeles. These Beats headphones aren't just pure white—they are done up in Ron Herman white, blue, and gold. Unfamiliar with Ron Herman stores? Well, let's just say a t-shirt there will run you over $60. It's all about high fashion. In fact, Ron had this to say about the custom Beats:
"Our Ron Herman boutiques are the quintessential environment where one can experience the unification of fashion, music and culture. Beats By Dr. Dre are more than just headphones, they are a fashion accessory."
Can't argue with the dude either, the Beats are a fashion accessory almost as much as they are a functional pair of noise-cancelling headphones. I've seen hip hop artists wearing them just to look cool. That's not the only reason for the expense though. According to Monster, one of the biggest challenges with getting the Beats out the door was the finish. They sport a custom coating that works as both a glossy coating and a paint. This coating has to bend freely, while never cracking. These custom Ron Herman Beats were worked on by Colorware, who had to come up with a similar solution. Plus, have you ever gotten anything customized by Colorware? It isn't cheap. So in this sense, Monster is basically passing the cost of the coloring process on to the customer.
One last tidbit - if you are a big baller and want one of these white fashion pieces, hurry up. No more than 20 pairs of white Beats by Dr. Dre Studio headphones are going to be made. Supply and demand baby! Check out our White Beats by Dr. Dre gallery for a close-up look at what you can get at the Ron Herman store.
Also, in case you missed them, we've also got galleries up of the pink Charles Hamilton Beats, and the red LeBron James Beats. Or, you prefer the original, we've got the standard Beats by Dr. Dre gallery as well.
Read More

| Limited Edition White Beats by Dr. Dre gallery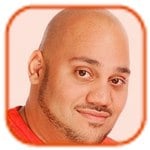 Posted by Andru Edwards Categories: Broadband, HDTV, Home Entertainment, Movies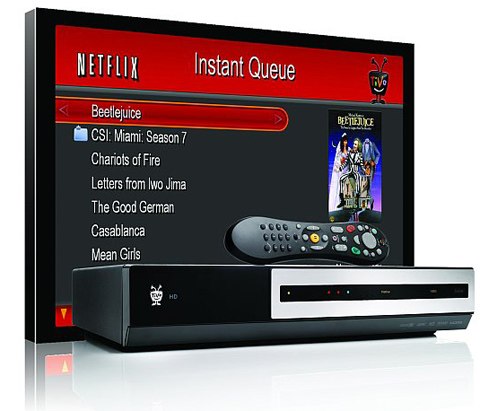 Okay, this is just getting ridiculous, because Netflix is just making Blockbuster look downright silly. Hot on the heels of debuting Netflix HD streaming on the Xbox 360, today TiVo and Netflix have announced the availability of Netflix HD streaming on all TiVo Series 3, TiVo HD, and TiVo HD XL DVRs. All you need to get this working is the free TiVo Fall Update (which you should already have) and a Netflix subscription. From there, just head into the new Video on Demand menu item on TiVo, and choose Netflix. Once selected, you'll see a 4-character alphanumeric code. Plug that in over at www.netflix.com/activate, and you are in.
Our early tests even show that Netflix streaming on TiVo looks just a smidge better than the product on the Xbox 360 when a movie is playing (though, we like the interface more on the 360.) We eagerly await the next step in the home theater component domination that is the TiVo Watch Instantly service. If you're interested, we've got the full press release, straight from TiVo, after the break.
Click to continue reading Netflix HD streaming now available on TiVo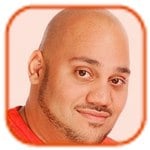 Posted by Andru Edwards Categories: Features, Galleries, Robots, Toys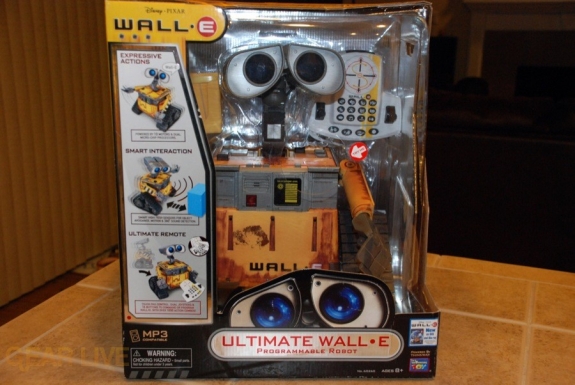 We just received one of the new Disney Pixar Ultimate Control Wall-E remote controlled robots, and we just had to share. If you've been looking for a Wall-E robot toy that mimics the actions of Wall-E from the movie, this is it. It features movie-like movement, the original character voice, and familiar sound effects. As soon as you turn him on, Wall-E comes to life, introduces himself, and then follows your commands. You can have him respond specifically to the remote control, which controls movement of his head, arms, hands, wrists, and body, as well as expressions and phrases. Or, you can have him go off and do his own thing in exploration mode. He will look around, stop and make noises, etc. Lastly, you can put him in follow mode, where he will follow in the general direction of any noises that his internal mic picks up. That can be your voice, clapping, or any other audible sound. All movie-like robotic movement and integrated character animation is controlled by a next-generation, advanced micro processor to generate variable speeds integrated with smart-check position action and movement.
Wall-E has sleep and automatic shut-off modes, so no worries on leaving him on and draining the battery. The robot stands a little over 16" tall, and includes a 7.2V rechargeable battery, along with charger. The included remote requires 3 AA batteries. We can't say enough about the Ultimate Control Wall-E robot, look for him to appear in our 2008 Holiday Gift Guide. Meanwhile, check out our full Ultimate Control Wall-E unboxing gallery, featuring over 30 images.
Read More

| Ultimate Control Wall-E unboxing gallery
© Gear Live Inc. – User-posted content, unless source is quoted, is licensed under a Creative Commons Public Domain License. Gear Live graphics, logos, designs, page headers, button icons, videos, articles, blogs, forums, scripts and other service names are the trademarks of Gear Live Inc.