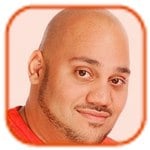 Posted by Andru Edwards Categories: Music Videos, The Charts, Videos, Dance, Hip-Hop & Rap, Pop,
DJ Earworm has once again worked his magic, releasing the 2009 United State of Pop mashup of the top 25 Billboard hits of the year. If you've never seen his work and are a music fan, you'll want to take a look. Serious props need to be given to Earworm for the way he is able to take 25 different tracks and put them together into something that not only sounds cohesive, but is something you'd want to listen to multiple times. This years version is a mashup of the following tracks:
The Black Eyed Peas - BOOM BOOM POW
Lady Gaga - POKER FACE
Lady Gaga Featuring Colby O'Donis - JUST DANCE
The Black Eyed Peas - I GOTTA FEELING
Taylor Swift - LOVE STORY
Flo Rida - RIGHT ROUND
Jason Mraz - I'M YOURS
Beyonce - SINGLE LADIES (PUT A RING ON IT)
Kanye West - HEARTLESS
The All-American Rejects - GIVES YOU HELL
Taylor Swift - YOU BELONG WITH ME
Featuring Justin Timberlake - DEAD AND GONE
The Fray - YOU FOUND ME
Kings Of Leon - USE SOMEBODY
Keri Hilson Featuring Kanye West & Ne-Yo - KNOCK YOU DOWN
Jamie Foxx Featuring T-Pain - BLAME IT
Pitbull - I KNOW YOU WANT ME (CALLE OCHO)
Featuring Rihanna - LIVE YOUR LIFE
Soulja Boy Tell 'em Featuring Sammie - KISS ME THRU THE PHONE
Jay Sean Featuring Lil Wayne - DOWN
Miley Cyrus - THE CLIMB
Drake - BEST I EVER HAD
Kelly Clarkson - MY LIFE WOULD SUCK WITHOUT YOU
Beyonce - HALO
Katy Perry - HOT N COLD
If you're interested, we've got the videos for the 2008 and 2007 (my personal favorite) United State of Pop mashups for you after the break.
Click to continue reading DJ Earworm drops the 2009 United State of Pop mashup music video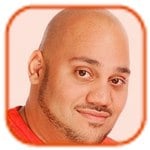 Posted by Andru Edwards Categories: Apple, Handhelds, Home Entertainment, Rumors,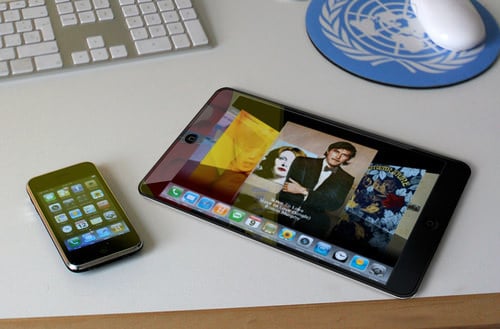 2010 will be the first year that Apple doesn't take part in MacWorld, but that doesn't mean the company doesn't have big announcements that need to be made. According to both the Financial Times and Fox News, they've been told by a "source inside Apple" that the company will be holding a special event on January 26th that will be focused on the mobility space. What does that mean? The iSlate / iGuide / iPad / Apple Tablet should become a reality.
Now, we aren't ones to spur unnecessary excitement, but lets look at the facts. The last iPod event was on September 9th, so we know that this won't be focused on the iPod, although we wouldn't be that surprised to see an iPod touch with a camera appear here. The MacBook Pro should be getting a spec bump based on new Intel architecture, but that wouldn't be enough in and of itself to warrant a special Apple Event. The rumors and leaks have gone on long enough, and we think that January 26th will mark the day that Apple shows the world how tablet entertainment devices should be done.
What do you think?
Read More

| Fox News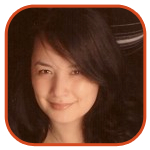 Posted by Veronica Santiago Categories: Action, Adaptation, Adventure, Animation, Biopics, Drama, Family, Foreign, Foreign Language, Musicals, Period, Political, Romance, Science Fiction, Comedy, Sports, Awards, Lists,
The 2009-10 awards season kicked into high gear this morning with the official announcement of the Golden Globe nominations. The event - which will be hosted by funnyman Ricky Gervais - will take place just over two weeks before the Academy Award contenders are revealed.
Here are some of the noteworthy mentions from this year's list of film nominees:
Up in the Air leads all film nominations with six. The musical Nine follows with five while Avatar and Inglourious Basterds tied with four.
As expected, Meryl Streep has received another two mentions—unfortunately, they are both in the Comedy category (Julie & Julia, It's Complicated). On the surprising end, Sandra Bullock (The Blind Side, The Proposal) and Matt Damon (Invictus, The Informant) both have two nominations as well—thankfully, in different categories.
Talk about drama! An ex-husband and wife will be competing against each other in the Best Director race. (Avatar's James Cameron and The Hurt Locker's Kathryn Bigelow.)
Despite backing from both Tyler Perry and Oprah Winfrey, Precious is not a contender for Best Film. Mo'Nique and Gabourey Sidibe were both recognized for their excellent acting though.
The 67th Golden Globe Awards airs Jan. 17 on NBC.
(You can find the full list of film nominees after the jump. Click here for the TV nominations.)
Click to continue reading 2010 Golden Globe Nominations (Film)
Read More

| Hollywood Foreign Press Association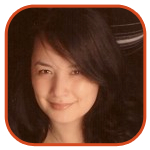 Posted by Veronica Santiago Categories: Award Shows, Comedy, Drama, Music, Prime Time, Sci-Fi/Horror, ABC, Cable, CBS, FX, FOX, HBO, Showtime, 30 Rock, Entourage, House, Lost, The Office,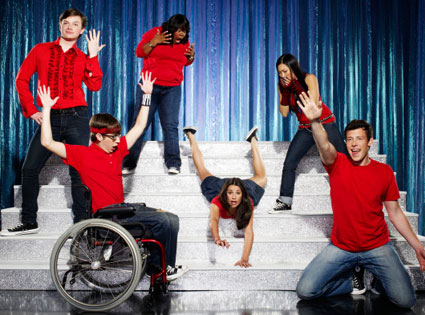 The 2009-10 awards season kicked into high gear this morning with the official announcement of the Golden Globe nominations.
Here are some of the noteworthy mentions from this year's list of TV nominees:
Freshman drama Glee leads all TV nominations with a total of four - including mentions for Lea Michele, Matthew Morrison and Jane Lynch. Damages, Dexter, 30 Rock and Big Love all got three noms.
Although cable television dominated the Best Drama category, the major networks had a tight hold of the Best Comedy category.
Newbies recognized this year include Courteney Cox (Cougar Town), Thomas Jane (Hung), Edie Falco (Nurse Jackie) and Modern Family.
Despite big buzz around Emmy time, Big Bang Theory's Jim Parsons did not get any love this time around. Meanwhile, Emmy-winner Bryan Cranston (Breaking Bad) was snubbed as well.
HBO, once again, leads all channels with 17 nominations. FOX and Showtime both had six each.
The 67th Golden Globe Awards with host Ricky Gervais airs Jan. 17 on NBC.
(You can find the full list of television nominees after the jump. Click here for the film nominations.)
Click to continue reading 2010 Golden Globe Nominations (TV)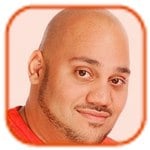 Posted by Andru Edwards Categories: Design, Handhelds, Product Reviews,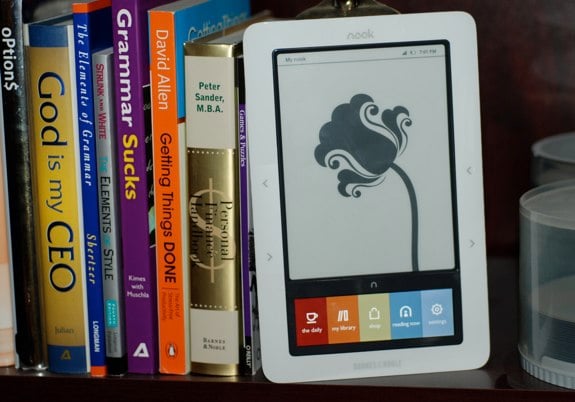 We've been anticipating the nook for about a month-and-a-half now, even since Barnes & Noble announced the nook back in October. Seeing a potential, real competitor to the Amazon Kindle sporting both an e-ink screen alongside a capacitive color LCD touchscreen just about made us drool. Oh, and it runs Google Android too, so, there's that whole thing. Well, we've finally got the Barnes & Noble nook into our hands, and we've done some testing, some reading, and some playing, all in the spirit of letting you know how the nook stands on its own, and how it compares to the Amazon Kindle. We think we've done that, and we invite you to continue reading for the full Gear Live nook review.
Click to continue reading Barnes & Noble nook review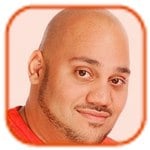 Posted by Andru Edwards Categories: Features, Handhelds,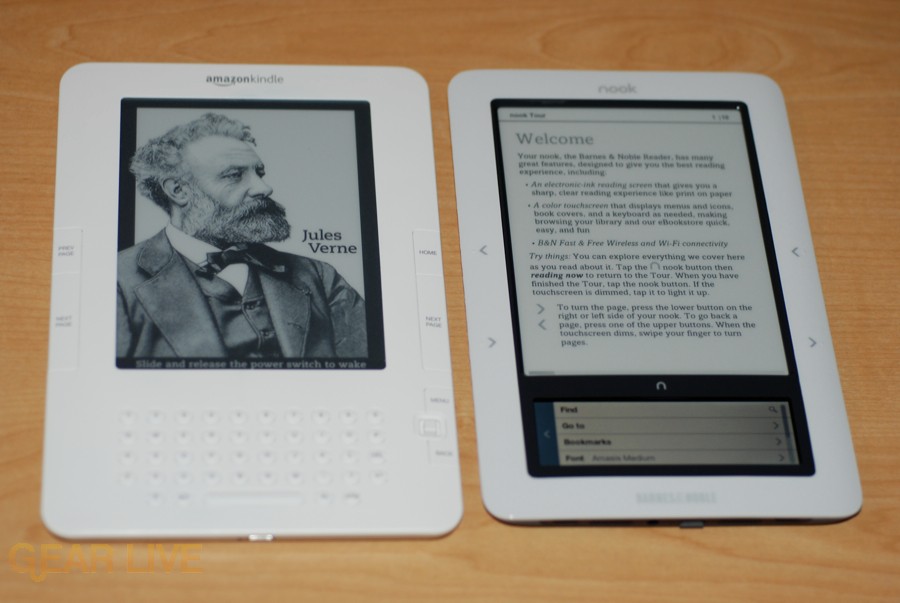 Hot on the heels of our Barnes & Noble nook unboxing gallery, we got a ton of requests from you guys asking us to compare the nook directly against the Kindle 2. So we put the nook right up against Amazon's Kindle 2, and shot some photos. In a nutshell, the nook is smaller in length and width, but is a little but thicker than the Kindle 2. I personally don't think one has an advantage over the other in terms of size, but hey, check out the nook vs Kindle size comparison gallery, and judge for yourself, mmkay?
Gallery: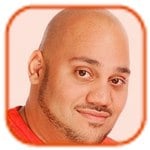 Posted by Andru Edwards Categories: Features, Galleries, Handhelds,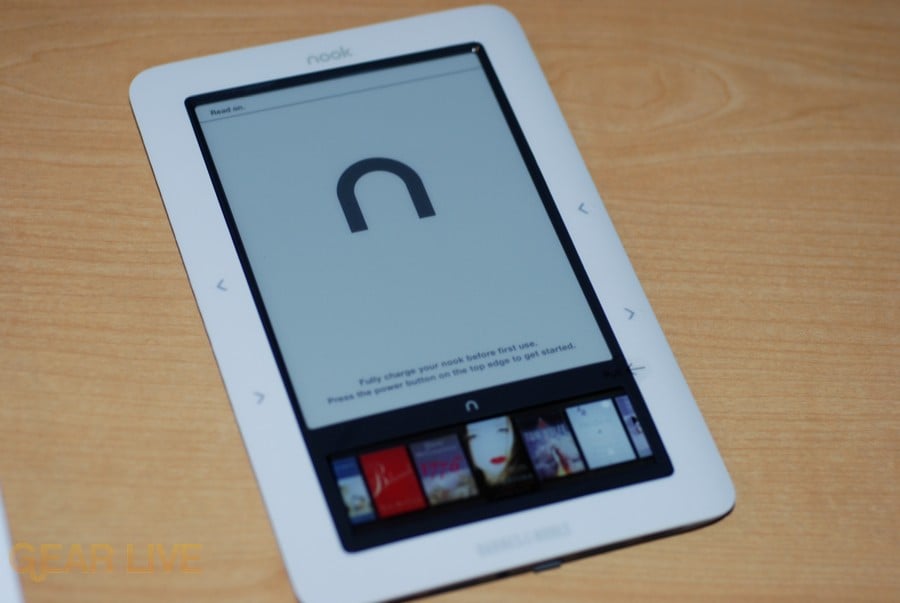 We just landed a Barnes & Noble nook, and while our review is forthcoming, we figured it'd only be appropriate to hit you with a nice gallery of unboxing photos of the device aimed to take on the Amazon Kindle. We give you a look at the nook packaging, touchscreen, welcome screen, and of course, multiple views of the hardware itself. Our early impressions? The nook is nice, and feel great in the hand.
Head on over to our unboxing gallery to check out our Barnes & Noble nook photos, and let us know what you think, and what you want to hear about!
Gallery: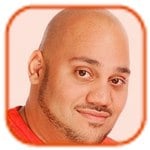 Posted by Andru Edwards Categories: Announcements, Features, PC / Laptop, Videos,


Remember that HP Envy 13 we showed off a couple of weeks ago? Yeah, the one that was even featured in Lady Gaga's Bad Romance music video? Well, thanks to HP, we've got one to give away to one of our readers. All you need to tell is is what you want the HP Envy to do for you. Need some ideas? Check out the video above. There are a few guidelines:
Videos may be SD or HD, live-action, or animation, and must be under 100 MBs in size.
Videos must clearly answer the question "What do you want the new HP Envy to do for you?"
Videos must be posted to YouTube, and announced on Twitter with a link to the YouTube video. Start your tweet with "Hey @gearlive" and include the hashtag #HPEnvy.
All content must be owned by entrant.
Anything depicting violence, bodily harm (including cigarette smoking), profanity, nudity or explicit sexual content, or unlawful activity, including underage drinking, binge drinking, or gambling is not permitted in any video submission.
So, why is the HP Envy 13 cool? There are a bunch of reasons you should be interested. Aside from being slim and stylish, it weighs just 3.74 pounds and is less than 1-inch thin. It rocks a 1.86GHz Intel Core 2 Duo that lets you play Blu-ray movies or edit video without lag, and there's even an optional ultra-high capacity battery that'll last up to 18 hours. Lastly, the 400 nit display is gorgeous, twice as bright as other similar notebook displays.
Wanna win? You've got all the details - get to work on submitting those videos! You have until December 18th at 11:59 PM PST to get them in.

Posted by Alex Lifschitz Categories: Accessories, Features, Xbox 360, Xbox Live,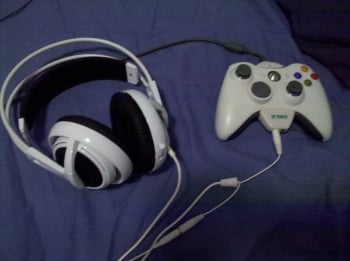 If you're anything like me, and I'm making an assumption here (because that's what irresponsible journalism is all about), you might only have so much money to go towards fancy gadgets and various electronic compensations for a strikingly diminished sense of personal worth. That can lead to some trouble if, for instance, you have a decent gaming headset that you want to use for your Xbox 360 instead of a bona-fide sound sytem, since you can no longer use Xbox Live without Microsoft's proprietary, flimsy headset.
A few headsets, like those from Turtle Beach, alleviate this problem by offering individual chat volumes and the ability to both listen to your game and communicate with your buddies. It's a worthy investment, but a bit of a waste if you already have a good gaming headset - dedicated XBL headsets can hover around the $150 range. All you need is a $5 adapter and zero soldering.
Hit the jump to see what you need.
Click to continue reading How To Use Your Gaming Headset with Xbox Live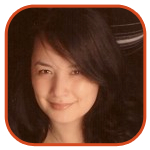 Posted by Veronica Santiago Categories: Celeb News, Celebrity Gossip, Celebrity Controversy,
"The fact is that you could not be, and still cannot be, a 25-year-old homosexual trying to make it in the British film business or the American film business or even the Italian film business. It just doesn't work and you're going to hit a brick wall at some point. You're going to manage to make it roll for a certain amount of time, but at the first sign of failure they'll cut you right off. And I'm sick of saying, 'Yes, it's probably my own fault.' Because I've always tried to make it work and when it stops working somewhere, I try to make it work somewhere else. But the fact of the matter is, and I don't care who disagrees, it doesn't work if you're gay… It's not that advisable to be honest. It's not very easy. And, honestly, I would not advise any actor necessarily, if he was really thinking of his career, to come out."
-Openly gay actor Rupert Everett (Shrek the Third) giving career advice to other gay stars.
(Make sure to check out other notable quotes.)
Read More

| The Guardian

© Gear Live Inc. – User-posted content, unless source is quoted, is licensed under a Creative Commons Public Domain License. Gear Live graphics, logos, designs, page headers, button icons, videos, articles, blogs, forums, scripts and other service names are the trademarks of Gear Live Inc.