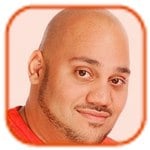 Posted by Andru Edwards Categories: Apple, Cell Phones, Handhelds, Rumors, Software,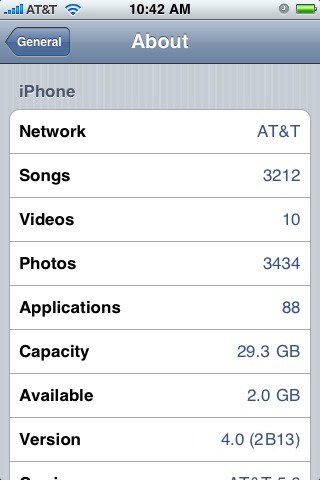 Our pals over at Boy Genius Report are saying they've received some inside information about the iPhone OS 4.0, which is heavily rumored to debut, and possibly even be released, at the Apple event on January 27th. Here's what they are saying about iPhone OS 4.0:
There will be multi-touch gestures OS-wide. (Would make sense for that as the rumored OS for the iTablet is close if not the same as the iPhone)
"A few new ways" to run applications in the background—multitasking.
Many graphical and UI changes to make navigating through the OS easier and more efficient. We haven't had this broken down, but we can only hope for improved notifications, a refreshed homescreen, etc.
The update will supposedly be available for only the iPhone 3G and 3GS, but will "put them ahead in the smartphone market because it will make them more like full-fledged computers" more than any other phone to date. Everyone is "really excited."
The last piece of information is the most vague, but apparently there will be some brand new syncing ability for the contacts and calendar applications.
As far as we're concerned, we think that a graphical and UI interface refresh is definitely needed for the iPhone, which hasn't really seen any major interface changes since it launched. Of course, we will be bringing you all the new on January 27th as it happens.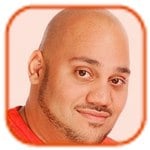 Posted by Andru Edwards Categories: Announcements, Internet, Videos,
Please consider using the Facebook Share and Retweet buttons above to share this post with others
---
The Short Version:
If you donate to Haiti relief by SMS by texting "HAITI" to the number 90999, or by texting "YELE" to 501501, we will match your donation multiple times. Just leave a comment telling us how much you donated, and we will take care of the rest. We are currently matching donations 14 times.
---
Over the past couple of days, while trying to carry on with "business as usual," I've personally found it hard to focus on tech, gadgets, and all of the CES 2010 goodness that we have yet to bring you, as the world is focused on the disastrous aftermath of the earthquake in Haiti. We're sure you've seen the imagery, but if you haven't, or if you aren't quite sure, I encourage you to watch this AP report:


Gear Live & Friends Will Match Your Haiti SMS Donations!
We felt it was time to do our part to help, so with the support of a bunch of Gear Live friends, we are announcing that we will match SMS donations made by Gear Live readers and viewers. As many of you know, the Red Cross has made it super-simple to donate $10 to help out by simply texting the word HAITI to 90999. In fact, this has been so successful that it's already earned $11 million in just a few days. That is fantastic - but the damage to the country is far greater than that, and every little bit helps. So here's what we're gonna do:
Starting now, if you send an SMS donation to either the Red Cross (by texting the word HAITI to 90999) or to YELE (by texting the word YELE to 501501) Gear Live will match it, up to $500. In addition, we have a bunch of our friends joining in as well:
David Geller of Eyejot and WhatCounts will match up to $2500
Leslie Camacho, President of EllisLab (which makes the fantastic ExpressionEngine CMS) and Roger Rustad (wondering network guru) will personally match up to $600 $1200
Nate True of Tap Tap Revenge and iPhone hacking fame will match up to $500
Jeremy, Adam, and the team at Stage Two will match up to $500
Dave Taylor, the man behind AskDaveTaylor.com, will match up to $250
Don McAllister of Screencasts Online will match up to $250
Robert Scoble, the face behind Building43, will match up to $200
Local Gear Live fan Shauna Causey will match up to $100
Parnassus Ventures, the folks behind 140: The Twitter Conference, will match up to $100
Jason Neudecker, a Gear Live Twitter follower, will match up to $100
Hadley Stern and Apple Matters will match up to $100
Xavier Lanier and Notebooks.com will match up to $100
Amisha Gandhi-Lanier and Served Raw will match up to $100
Kevin Urie from Social Media Club Seattle will match up to $100
TechieDiva.com will match up to $50
Eric Siegfriend and DanceHop will match up to $50
In total, so far, that's
$4500
$5400
$5650
$6550
$6700 in pledged matching donations! For each donation you make, each entity above will match it, until their limit is reached. In other words, with our current
eight
eleven
twelve contributors, your $10 donation will actually be matched
six
nine
eleven
twelve
fifteen
seventeen times, resulting in a
$70
$100
$120
$130
$160
$180 payment. So, what do you need to do? This is the easy part. Just scroll down and leave us a comment letting us know that you made a donation, and whether it was a $5 or $10 contribution. If you do it multiple times, let us know that too. Even better, if you want to be on our list as a person or company that will match donations, let us know!
Now, what if you don't have any money to donate? We will make it easy. Just comment with a link to an article on from any of the following websites that you found interesting or helpful, and we will donate $10 on your behalf:
Gear Live, Notebooks.com, AskDaveTaylor.com, Gear Diary, Mobility Minded, Technologizer, WindowsPhoneThoughts, Served Raw, SlashGear, or GeekRoom.
I have to give a big thank you to my pal Xavier over at Notebooks.com. He came up with the idea and invited me to donate. I then asked a few friends, and never thought we'd get the support that we did, so we kicked off our own campaign. Together with Notebooks.com, we have
$10,500
$11,400
$11,650
$12,550
$12,700 in matching donations for your SMS contributions!


The time is now! Leave a comment after donating, tell your friends, forward this around, and share this on Facebook and Twitter using the buttons at the top of the article. Make us spend every penny of the matching funds that are available.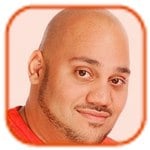 Posted by Andru Edwards Categories: Corporate News, Nintendo, Wii,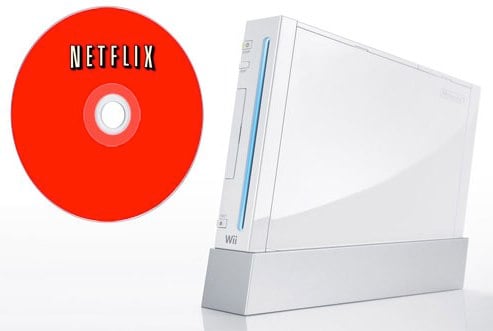 If you're a gamer who doesn't own an Xbox 360 or PS3, then you've been left out in the cold as it pertains to Netflix streaming. All of that changes this Spring, though, as Netflix and Nintendo have announced a partnership that will allow you to stream Netflix instant content using your Wii console. Similar to the Playstation 3 scenario, you'll have to insert a Netflix disc in order to view content, as opposed to the Xbox 360 method, which has Netflix built right in to the dashboard. No firm date has been announced just yet, but the Netflix streaming disc will be free with the cost of your Netflix subscription.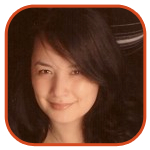 Posted by Veronica Santiago Categories: Columbia Pictures, Sony, Action, Adaptation, Adventure, Sequels, Scripts,
A sticky situation has just been wiped clean.
Spider-Man 4, already delayed to due to script disagreements, has just been scrapped altogether.
Even though a fourth Spidey film will be produced, neither Sam Raimi nor Tobey Maguire will be involved with the project. Columbia Pictures and Marvel Studios have chosen to reboot the series and bring the story back in time. The superhero will now experience his awkward high school years once again.
Click to continue reading Spider-Man 4 Canceled, Franchise Restarted
Read More

| MSNBC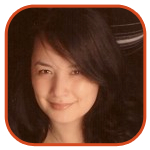 Posted by Veronica Santiago Categories: Action, Animation, Comedy, Drama, Food & Home, Prime Time, Reality, Sci-Fi/Horror, ABC, CBS, FOX, NBC, The CW, 30 Rock, 24, Amazing Race, The, American Idol, Apprentice, The - Donald, Desperate Housewives, Family Guy, Grey's Anatomy, Heroes, House, Lost, Medium, Scrubs, Saturday Night Live, Survivor, The Bachelor, The Office,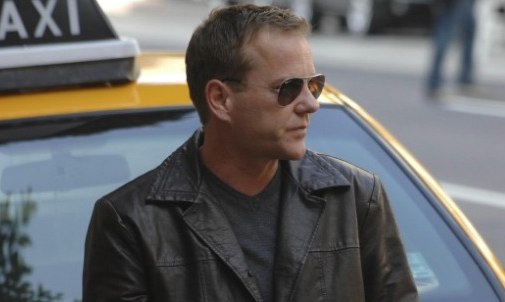 Now that we've made halfway through the television season, it's time to readjust our DVRs once again.
Midseason staples returning to the airwaves include American Idol, 24 and Lost. Meanwhile, a number of new programs - including Human Target, Parenthood and The Marriage Ref - will vie for our attention.
Hopefully our detailed guide can assist you in the weeks to come. We have compiled information from the five major networks and included the days, times and premiere dates for this season's programs.
(NOTE: This schedule has been updated as of May 2. Don't be surprised to see changes in the weeks to come.)
Click to continue reading 2009-10 Midseason Television Schedule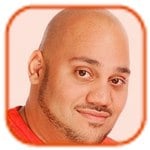 Posted by Andru Edwards Categories: Apple, Cell Phones, Features, Handhelds, Music, PC / Laptop, Software, Video Games, Videos,
2009 is just about over, and we are just in time with our annual top 10 list of the most-watched Gear Live video episodes. Over the past year, as expected, there was a bunch of Apple gear that made the list, but Microsoft gets the top two spots with our Xbox 360 dashboard tour, and the Zune HD hands-on preview. Also getting an honorable mention is the Motorola DROID and Elgato Turbo.264 transcoding device.
Oh, and if you wanna be sure to get our new video episodes as they come out in 2010, be sure to subscribe to us in iTunes, on YouTube, or in your RSS reader!
Click to continue reading Top 10 Gear Live Videos of 2009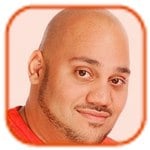 Posted by Andru Edwards Categories: Music Videos, The Charts, Videos, Dance, Hip-Hop & Rap, Pop,
DJ Earworm has once again worked his magic, releasing the 2009 United State of Pop mashup of the top 25 Billboard hits of the year. If you've never seen his work and are a music fan, you'll want to take a look. Serious props need to be given to Earworm for the way he is able to take 25 different tracks and put them together into something that not only sounds cohesive, but is something you'd want to listen to multiple times. This years version is a mashup of the following tracks:
The Black Eyed Peas - BOOM BOOM POW
Lady Gaga - POKER FACE
Lady Gaga Featuring Colby O'Donis - JUST DANCE
The Black Eyed Peas - I GOTTA FEELING
Taylor Swift - LOVE STORY
Flo Rida - RIGHT ROUND
Jason Mraz - I'M YOURS
Beyonce - SINGLE LADIES (PUT A RING ON IT)
Kanye West - HEARTLESS
The All-American Rejects - GIVES YOU HELL
Taylor Swift - YOU BELONG WITH ME
Featuring Justin Timberlake - DEAD AND GONE
The Fray - YOU FOUND ME
Kings Of Leon - USE SOMEBODY
Keri Hilson Featuring Kanye West & Ne-Yo - KNOCK YOU DOWN
Jamie Foxx Featuring T-Pain - BLAME IT
Pitbull - I KNOW YOU WANT ME (CALLE OCHO)
Featuring Rihanna - LIVE YOUR LIFE
Soulja Boy Tell 'em Featuring Sammie - KISS ME THRU THE PHONE
Jay Sean Featuring Lil Wayne - DOWN
Miley Cyrus - THE CLIMB
Drake - BEST I EVER HAD
Kelly Clarkson - MY LIFE WOULD SUCK WITHOUT YOU
Beyonce - HALO
Katy Perry - HOT N COLD
If you're interested, we've got the videos for the 2008 and 2007 (my personal favorite) United State of Pop mashups for you after the break.
Click to continue reading DJ Earworm drops the 2009 United State of Pop mashup music video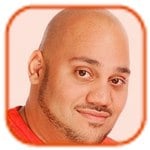 Posted by Andru Edwards Categories: Apple, Handhelds, Home Entertainment, Rumors,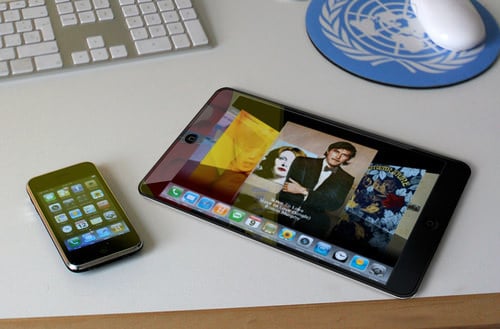 2010 will be the first year that Apple doesn't take part in MacWorld, but that doesn't mean the company doesn't have big announcements that need to be made. According to both the Financial Times and Fox News, they've been told by a "source inside Apple" that the company will be holding a special event on January 26th that will be focused on the mobility space. What does that mean? The iSlate / iGuide / iPad / Apple Tablet should become a reality.
Now, we aren't ones to spur unnecessary excitement, but lets look at the facts. The last iPod event was on September 9th, so we know that this won't be focused on the iPod, although we wouldn't be that surprised to see an iPod touch with a camera appear here. The MacBook Pro should be getting a spec bump based on new Intel architecture, but that wouldn't be enough in and of itself to warrant a special Apple Event. The rumors and leaks have gone on long enough, and we think that January 26th will mark the day that Apple shows the world how tablet entertainment devices should be done.
What do you think?
Read More

| Fox News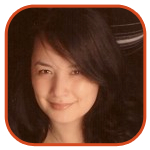 Posted by Veronica Santiago Categories: Action, Adaptation, Adventure, Animation, Biopics, Drama, Family, Foreign, Foreign Language, Musicals, Period, Political, Romance, Science Fiction, Comedy, Sports, Awards, Lists,
The 2009-10 awards season kicked into high gear this morning with the official announcement of the Golden Globe nominations. The event - which will be hosted by funnyman Ricky Gervais - will take place just over two weeks before the Academy Award contenders are revealed.
Here are some of the noteworthy mentions from this year's list of film nominees:
Up in the Air leads all film nominations with six. The musical Nine follows with five while Avatar and Inglourious Basterds tied with four.
As expected, Meryl Streep has received another two mentions—unfortunately, they are both in the Comedy category (Julie & Julia, It's Complicated). On the surprising end, Sandra Bullock (The Blind Side, The Proposal) and Matt Damon (Invictus, The Informant) both have two nominations as well—thankfully, in different categories.
Talk about drama! An ex-husband and wife will be competing against each other in the Best Director race. (Avatar's James Cameron and The Hurt Locker's Kathryn Bigelow.)
Despite backing from both Tyler Perry and Oprah Winfrey, Precious is not a contender for Best Film. Mo'Nique and Gabourey Sidibe were both recognized for their excellent acting though.
The 67th Golden Globe Awards airs Jan. 17 on NBC.
(You can find the full list of film nominees after the jump. Click here for the TV nominations.)
Click to continue reading 2010 Golden Globe Nominations (Film)
Read More

| Hollywood Foreign Press Association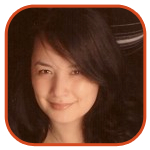 Posted by Veronica Santiago Categories: Award Shows, Comedy, Drama, Music, Prime Time, Sci-Fi/Horror, ABC, Cable, CBS, FX, FOX, HBO, Showtime, 30 Rock, Entourage, House, Lost, The Office,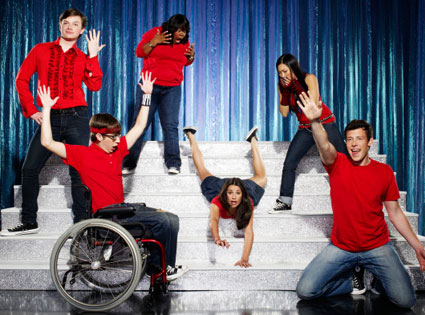 The 2009-10 awards season kicked into high gear this morning with the official announcement of the Golden Globe nominations.
Here are some of the noteworthy mentions from this year's list of TV nominees:
Freshman drama Glee leads all TV nominations with a total of four - including mentions for Lea Michele, Matthew Morrison and Jane Lynch. Damages, Dexter, 30 Rock and Big Love all got three noms.
Although cable television dominated the Best Drama category, the major networks had a tight hold of the Best Comedy category.
Newbies recognized this year include Courteney Cox (Cougar Town), Thomas Jane (Hung), Edie Falco (Nurse Jackie) and Modern Family.
Despite big buzz around Emmy time, Big Bang Theory's Jim Parsons did not get any love this time around. Meanwhile, Emmy-winner Bryan Cranston (Breaking Bad) was snubbed as well.
HBO, once again, leads all channels with 17 nominations. FOX and Showtime both had six each.
The 67th Golden Globe Awards with host Ricky Gervais airs Jan. 17 on NBC.
(You can find the full list of television nominees after the jump. Click here for the film nominations.)
Click to continue reading 2010 Golden Globe Nominations (TV)
© Gear Live Inc. – User-posted content, unless source is quoted, is licensed under a Creative Commons Public Domain License. Gear Live graphics, logos, designs, page headers, button icons, videos, articles, blogs, forums, scripts and other service names are the trademarks of Gear Live Inc.