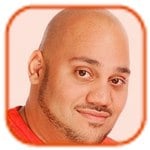 Posted by Andru Edwards Categories: Cell Phones, Corporate News, Software,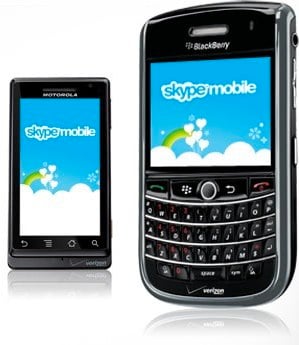 We are loving how mobile wireless carriers in the US seem to be opening up their previously locked down networks. First, AT&T allows 3G access to SlingPlayer Mobile, and now Verizon Wireless has just announced that they will allow unlimited Skype calling over 3G from their smartphones, starting next month. All you need is a smartphone with data plan, and you can both make and receive Skype-to-Skype voice calls right on your phone over 3G. You'll also be able to use Skype Out, instant messaging, and remain online in the background to stay connected to the service. At launch, unlimited Skype services will be available on nine Verizon handsets, and you can take a look at the full list after the break.
Click to continue reading Unlimited Skype calling comes to Verizon next month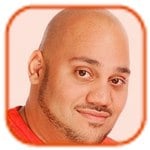 Posted by Andru Edwards Categories: Cell Phones, Handhelds, Microsoft, Software, Videos,
Okay, so we've hit you with the Windows Phone 7 Series keynote video, which introduced the product. We also gave you the shorter Windows Phone 7 Series demo video, which just gives you a glance at the new hotness from Microsoft. We've got one more for you though, as Joe Belfiore, the VP of Windows Phone, as he chats with Microsoft's Laura Foy on Channel 9. They have a conversation about the new operating system, and it's a deep 22-minute look at what Microsoft has been cooking up to try and reclaim their mobile crown.
Read More

| Channel 9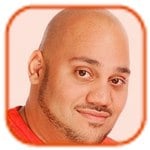 Posted by Andru Edwards Categories: Entertainment, App Updates, Video Apps, Above $10,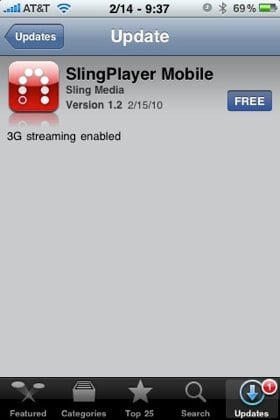 Over the weekend, SlingPlayer Mobile 1.2 was released for the iPhone, and it marks a big step for both the application, as well at AT&T and data streaming. If you are unfamiliar, SlingPlayer Mobile allows you to connect to a Slingbox, which in turn lets you watch live and recorded television right on your device. The problem in the past was that AT&T wouldn't allow all that data on their network, so you'd have to be connected to a Wi-Fi hotspot in order to use it. Well now, with AT&T supposedly working to optimize and improve their network, they have now allowed SlingPlayer Mobile to work using their 3G connection, giving users a real way to watch TV and control their DVRs remotely, wherever they have cell or Wi-Fi connectivity. We've tried it out, and it's great. We definitely recommend giving SlingPlayer Mobile a try.
Read More

| SlingPlayer Mobile for iPhone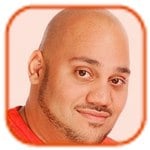 Posted by Andru Edwards Categories: Microsoft, Xbox, Xbox 360, Xbox Live,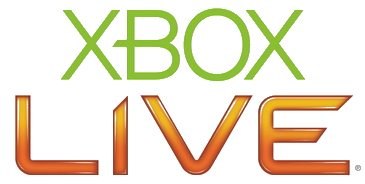 Check it out, Microsoft just announced that all games made for the original Xbox will no longer be able to access the Xbox Live service as of April 15, 2010, and we couldn't be happier with the news. No, we don't hate classics like Halo 2, but the thing is, those titles are many years old, and they've been holding back the full potential of Xbox Live for far too long. As an example, it's no secret that we hate the Xbox Live friend limit, and the major reason it exists is because of Halo 2. With Halo 2, and all the rest of the original Xbox games, being denied access to Live, Microsoft will be able to stop worrying about those original Xbox restrictions - and that means, among other things, that we should finally see that friend limit jacked up, if not removed entirely.
It should be noted that, even if you downloaded original Xbox games on your Xbox 360 using Games on Demand, even those won't work when you try to connect to Xbox Live. It's just the nature of the beast, and it's all in the name of progress.
Read More

| Gamerscore Blog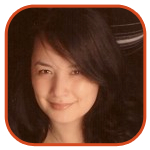 Posted by Veronica Santiago Categories: DreamWorks, FOCUS, Disney, Lionsgate, Paramount, Sony, Universal, Warner Bros, Weinstein Company, Action, Adaptation, Adventure, Animation, Biopics, Drama, Family, Music, Musicals, Period, Science Fiction, Comedy, Sports, Thrillers, Awards, Celeb News, Lists,
After the list of Academy Award nominees were announced this morning, two movies rose to the top of the pack. Avatar and The Hurt Locker - helmed respectively by James Cameron and Kathryn Bigelow - both lead the field with nine nominations each. Thankfully, the formerly married directors still get along.
Even though this will be the first time since 1943 (when Casablanca won) that ten films will go up for Best Film, this year's list only revealed a handful of surprises. Those who have been following other ceremonies during this awards season saw very little changes in the acting categories.
Here are some of the noteworthy mentions/omissions from today's nominations:
Many had hoped The Hangover, Star Trek and/or (500) Days of Summer would go up for Best Picture. Many were left disappointed.
Is this the first time Daniel Day-Lewis wasn't nominated for simply breathing?
Acting queen Meryl Streep is up now up for her sweet 16th nomination for her role in Julie & Julia. (I believe I will one day see her 20th.)
Speaking of leading women, there will be three newcomers going up against vets Streep and Helen Mirren (The Last Station): Sandra Bullock (The Blind Side), Carey Mulligan (An Education) and Gabourey Sidibe (Precious)—someone who wasn't even an actress to begin with!
Disney/Pixar's Up will be double-dipping it this year. The feature has been nominated in both the Best Film and Best Animated Film categories.
Click to continue reading 2010 Academy Award Nominations
Read More

| Oscars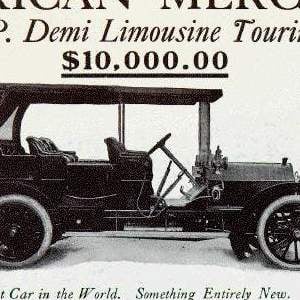 Posted by Drea Avellan Categories: Casual, Editorial, Electronic Arts, Portable/Mobile,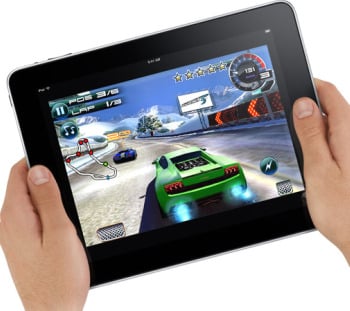 Yesterday, many rumors were put to rest with the release of the Apple iPad. People were excited, joyful, angry, disappointed, or just plain indifferent. Whatever you stance, you had some kind of reaction to Apple's announcement of the iPad. Is it a giant iPhone? A female hygiene product? A cool netbook replacement? That's for you to decide.
Whatever iPad really is, and regardless of what it's competing against, one thing is clear–Apple wants to make a dent in the gaming industry. Developers and publishers were present at yesterday's conference, including Gameloft and Electronic Arts (EA,) to show off their games running on the iPad, including a full-screen version of Need for Speed. EA made its presence clear, by announcing during the presentation they are to support the iPad platform with future titles built specifically for the device. This should come as no surprise to most, as EA has been a huge supporter of the iPhone and iPod touch as a gaming platform.
Click to continue reading iPad: What it means for Apple and gaming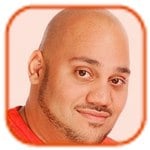 Posted by Andru Edwards Categories: Apple, Corporate News, Handhelds,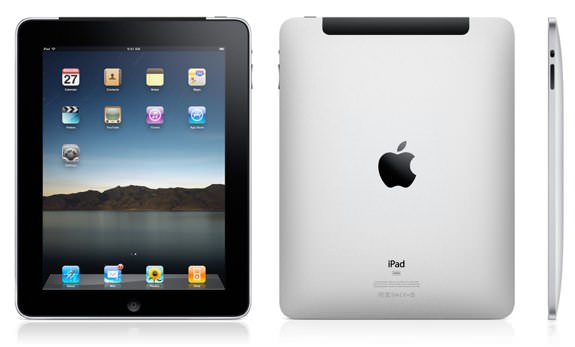 It's been a long, rumor-filled road, but today Apple has finally revealed a tablet, called the iPad. Steve Jobs seemed genuinely thrilled to demo the iPad, which weighs just 1.5 pounds, is a half-inch thin, and has a 9.7-inch capacitive touchscreen IPS display. More interesting, Apple has built their own custom 1GHz processor, called the Apple A4 chip, to power the iPad. According to Jobs, the A4 chip "just screams," and as a result, the iPad boasts a 10-hour battery life, with a full one month of standby time. You'll be able to get one in 16, 32, or 64GB sizes,
and we'll have the prices as soon as they're announced
prices listed below. Bluetoth, 802.11n Wi-Fi, speaker, microphone, and dock connector round out the offerings.
One of the big draws of the iPad is that all current iPhone apps will run just fine on it, and you can choose to run them at the original resolution, or in a pixel-doubled mode for fullscreen on the iPad. Apps can also be optimized for iPad to take advantage of the full screen resolution, as well as enhanced gestures. A new iPhone SDK, which includes iPad support, will be released later today.
The goal with the iPad is to do the tasks like web browsing, email, photo viewing, video watching, and e-book reading (Apple is including a new ereader app called iBooks) better than a netbook ever could, but also better than a smartphone ever could. The iPad has a "gorgeous" keyboard that actually looks very easy to use, and the actual built-in applications look more like the full version of OS X than what you'd find on the iPhone or iPod touch. In fact, you even get full-featured applications like iPhoto, iTunes, iBooks, and even Pages, Keynote, and Numbers in iWork for the iPad.
As far as 3G data plans, the iPad has two plans available from AT&T in the US. $14.99 per month for up to 250MB of data, or $29.99 per month for unlimited data. The best part? There are no contracts. You pay on a pre-paid month-to-month basis, so there are no cancellation fees. You activate your plan directly from the iPad, with no reason to hit an AT&T Store. All iPad 3G models are unlocked and use GSM micro SIMs, so in theory, you could get a better plan of your own elsewhere and just use that.
Let's talk pricing - each model of the iPad is available as a Wi-Fi-only or Wi-Fi + 3G configuration. 16GB is $499 / $629, 32GB costs $499 / $729, and the 64GB model will be $699 / $829. As far as availability, iPad without 3G will start shipping at the end of March, while the 3G models will start shipping at the end of April. Choose wisely!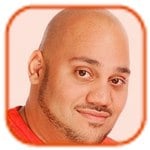 Posted by Andru Edwards Categories: Apple, Cell Phones, Handhelds, Rumors,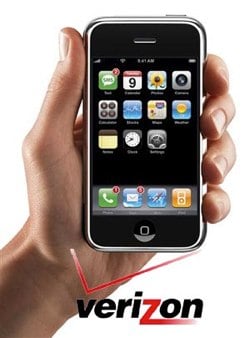 Gotta love those analysts, as they're always good for stirring the rumor mill - this time it's BusinessWeek reporting claims that Apple will likely be ending it's exclusive relationship with AT&T in order to bring the iPhone to all major US carriers. According to Tim Horan, telecommunications analyst at Oppenheimer & Co., T-Mobile USA should have the iPhone available this summer (whatever the follow-up to the iPhone 3GS turns out to be,) with Verizon and Sprint getting the goods this fall. Even Clearwire will be able to get in on the action, as they are expected to get the iPhone sometime in 2011. Of course, AT&T has been the exclusive carrier of the iPhone since it launched in June 2007.
Of course, Apple has the perfect opportunity to announce changes like this if they'd like, as they've got what many are predicting to be a colossal Apple event on January 27th, just two days from now. We'll keep you posted.
Read More

| BusinessWeek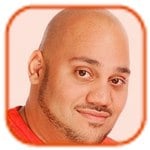 Posted by Andru Edwards Categories: Apple, Handhelds, Home Entertainment, PC / Laptop, Rumors,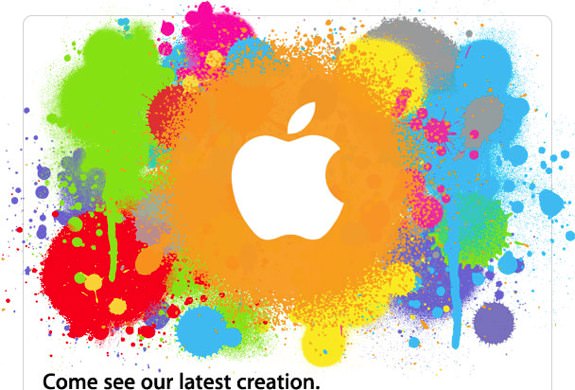 While we await the coming arrival of the fabled Apple tablet, which we all expect to finally arrive at the January 27th Apple event, it appears that the Wall Street Journal has gotten a bit of inside information that offers a glimpse of what the iPad / iSlate will end up doing for us. Of course, we still suggest taking all of this with a grain of salt, but this isn't far off from the whispers we've been hearing either:
The Apple tablet will have some sort of virtual keyboard. This only makes sense, because if there's no physical keyboard, you'd need a virtual one to type on (similar to the iPhone and iPod touch)
Publishing firms like Conde Nast, The New York Times, and HarperCollins have been in discussions with Apple on how they can get their content onto the tablet, and new ways of displaying the news on a modern (or even futuristic) device
Apple is definitely pondering a switch as it pertains to the default search engine on their iPhone OS, focusing on replacing Google with Bing for search, as well as Maps.
They've also been in talks with TV networks about the possibility of a multi-show iTunes TV subscription package, where users would get to choose a package of the best 4-6 shows per channel and subscribe for a monthly fee.
That whole Lala acquisition by Apple will likely lead to a web-based version of iTunes, which would allow for purchasing music outside of the actual iTunes application. It would also allow for publishers to place buttons that would allow readers to purchase iTunes content right on their website. There may even be a service that would allow users to stream all their iTunes music through the service to other computers, iPhones, and the like. This is basically a merge of iTunes and Lala in its current form.
The tablet may have some sort of smart recognition built-in, giving it the ability to recognize the user by using its camera, and then applying settings for that specific user on the fly
There's a lot there, we know. Luckily, we are just six days away from hearing the word from the horse's mouth. What do you think? Anything up there sound a little too far-fetched for your tastes? Also, please be sure to vote in our poll letting us know if you'd pre-order the Apple tablet sight unseen.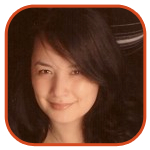 Posted by Veronica Santiago Categories: Artist News, Gossip, Reunions, Upcoming Releases,
First, they sang for Africa. Now, they'll be singing for Haiti.
To help celebrate the classic "We Are the World" recording, Quincy Jones and Lionel Richie will be uniting artists once again to sing for a good cause. Artists in the Los Angeles area for the Jan. 31 Grammys will be asked to participate in this musical event taking place on February 1.
When the original song - co-written by Richie and Michael Jackson - was first released, proceeds generated by the single went toward the relief effort in Africa. Although a 25th anniversary-celebration had already been in the works prior to the earthquake in Haiti, the devastation in that country changed the scope of the plans.
It's not yet known who will be involved in the new session, though artists including Usher, Natalie Cole, and John Legend have already been given invites.
"We Are the World" was recorded on January 28, 1985.
Read More

| Showbiz 411

© Gear Live Inc. – User-posted content, unless source is quoted, is licensed under a Creative Commons Public Domain License. Gear Live graphics, logos, designs, page headers, button icons, videos, articles, blogs, forums, scripts and other service names are the trademarks of Gear Live Inc.