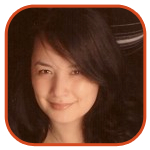 Posted by Veronica Santiago Categories: Paramount, Action, Adventure, Science Fiction, Sequels, Casting, Celeb News, Celebrity Gossip, Upcoming Releases,
UPDATE: Megan Fox is now claiming that she chose not to come back to the franchise.
It looks like a little bad-mouthing can go a long way.
Megan Fox may have compared Michael Bay to Hitler well over a year ago (and even made a "genuine" apology last fall), but it appears the sting from her comments has not yet subsided.
Although it was believed the dark-haired beauty would return to Transformers 3, it's just been announced that the role of Mikaela Banes has been cut. Sources say the search for a new love interest for Sam Witwicky (Shia LaBeouf) has now begun.
Click to continue reading Megan Fox Not a Part of Transformers 3
Read More

| Deadline.com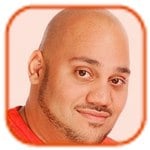 Posted by Andru Edwards Categories: Apple, Cell Phones, Handhelds, Rumors,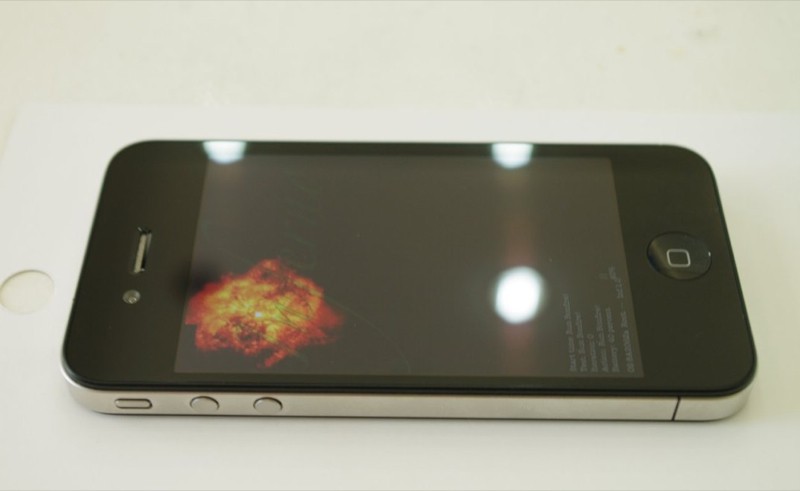 The way that the upcoming and still yet to be announced iPhone HD has been fondled by people who've gotten their hands on leaked goods is getting downright ridiculous, because it's happened again for a third time. The guys over at Taoviet have gotten their hands on a newer version of the iPhone HD that was leaked a month ago by Gizmodo, and we can see some minor (but still nice) improvements. A couple of significant things here. First, the screws at the bottom of the device are gone, so the enclosure looks cleaner. Second, the back of the phone indicates that there may likely be a 16GB model. In the past, the iPhone dropped its low-end, moved the high-end down, and then doubled the high-end. So with the iPhone HD, we were expecting a 32GB model and a 64GB model. Here's hoping they give us all three.
Last, but certainly not least, they took apart the iPhone and found an Apple-branded processor in there. As we know, the iPad was the first iPhone OS device to rock the Apple A4 custom chip, and it looks like we've just confirmed that the next iPhone will as well.
Read More

| Taoviet
Gallery: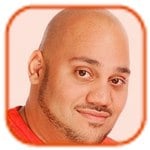 Posted by Andru Edwards Categories: Accessories, Microsoft, Rumors, Xbox 360,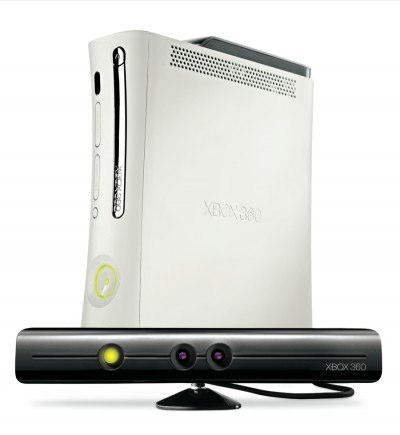 Okay, so it's not like the whole Project Natal launch window has been kept that silent. At CES, Microsoft let us know that it would launch this holiday season. A while later, UK television personality Jonathan Ross tweeted that Natal would be launching in October. Well, we can add more fuel to that October launch rumor, as Microsoft Saudi Marketing Manager Syed Milal Tariq said yesterday in an interview that Natal will launch globally "somewhere in October." He went on to say that the day would be firmed up in time for E3 in June, but that we will definitely see it in October 2010.
Now, that isn't official (read: PR) or anything, but at this point, we believe that you'll be flailing wildly across your living room before Halloween.
Read More

| Gamertag Radio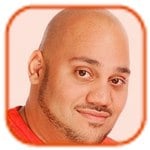 Posted by Andru Edwards Categories: Features, Microsoft, Reviews, Survival Horror,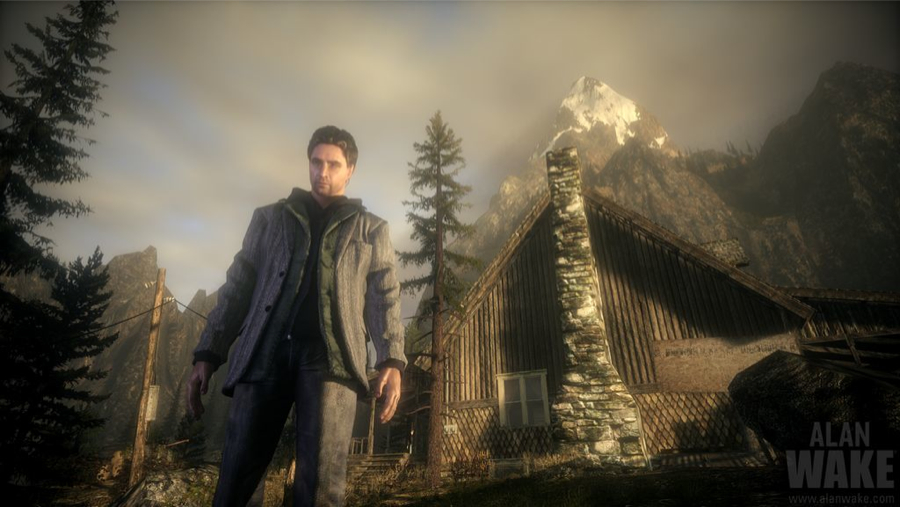 "Nightmares exist outside of logic, and there's little fun to be had in explanations; they're antithetical to the poetry of fear."
- Stephen King
And so begins the story of Alan Wake. When you begin the game, that line is spoken by the main character, writer and horror novelist Alan Wake, and it sets the tone perfectly for the adventure that you are about to embark upon. Alan Wake is a game where you'll spend time searching for answers, questioning what is real, and answering questions that the main character never wanted to have asked. The beauty of the title is that the premise is simple and enthralling all at once—a horror novelist's story has come to life, and he is in the middle of it. Even stranger, he doesn't recall writing it.
We must say, we've been excited about Alan Wake since we first heard about it some five years ago. The narrated gameplay makes it feel like you are playing through a novel, or maybe more closely, a series of Twilight Zone episodes. This is a welcome difference from the all-to-common feeling that developers often try to make it feel like you are "playing" a movie. The game has been in development forever, and saw a couple of delays, which normally signals trouble (just look at Too Human.) However, we are here to tell you that Alan Wake didn't suffer for it. This is one book that you won't want to put down until the very last word.
Click to continue reading Alan Wake review
Gallery: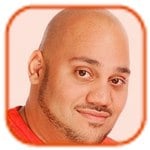 Posted by Andru Edwards Categories: Apple, Cell Phones, Corporate News, Handhelds, Wireless / WiFi,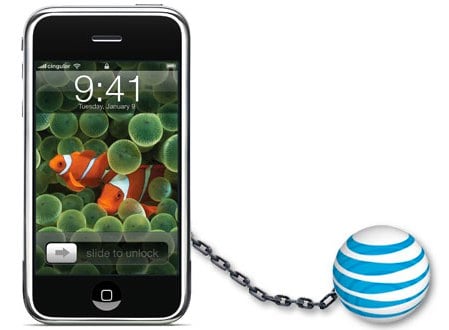 Those of you hoping for a Verizon iPhone HD this summer, it looks like you are out of luck. Thanks to the extremely flexible and decently-priced iPad 3G data plans that AT&T is offering, Apple decided to throw them a bone and extend the AT&T iPhone exclusive agreement until the start of 2011. Many expected that the iPad would support Verizon, and according to Broadpoint AmTech tech analyst Brian Marshall, AT&T needed to do something drastic to hang on to the iPhone OS devices. Turns out, that drastic step was the iPad 3G data plan pricing structure.
So now, AT&T gets to keep the iPhone until 2011. Let's hope they can do whatever they need to do over the next 7 months or so to prove they deserve it. We wouldn't hold our breath.
Read More

| Business Insider


Posted by Alex Lifschitz Categories: Apple, Cell Phones, Editorial, Features, Handhelds, Rumors,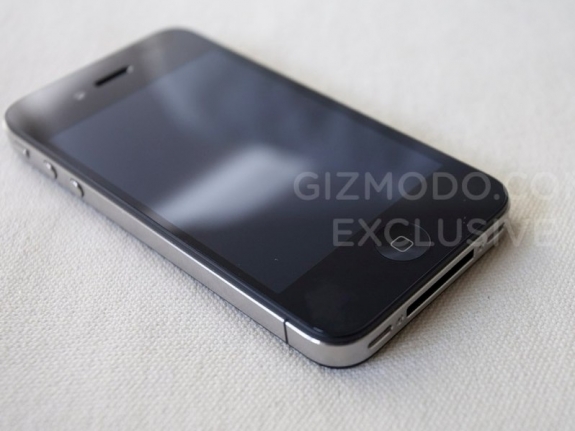 I'm a pretty crappy journalist.
I do it in my free time, and for the most part, I'm an opinions and hands-on writer. I don't go monstering around the nation's capital with a fedora and notepad, and I rarely find myself in a position where I have to probe into anything that matters past an arbitrary release date. I don't always fact check if I'm not making accusations.
But I know a scummy move when I see one. And Gizmodo's actions in the iPhone HD prototype debacle have been consistently unethical, unprofessional, and, yes, illegal.
It sucks. Gizmodo's parent company, Gawker Media, is home to a lot of great blogs and great people – people who seem to have some professional standards. But in the face of such reprehensible journalism, Gizmodo has been inexplicably wearing their tarnished reputation from this saga as if it were some kind of badge of pride. I'm sure they have lawyers going over every step of their story, but how someone in their legal or PR departments could have greenlit this is really beyond my comprehension.
Before I get into the ethical issues of yellow journalism, I think it's important we establish a fact pattern and what I hold to be the optimal course of actions they could have taken through this whole sordid affair. Join me while I use my rudimentary Google-fu to make my case against the actions of nearly all parties involved.
Click to continue reading Opinion: Apple, iPhone 4, and the Case against Gizmodo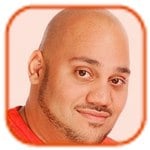 Posted by Andru Edwards Categories: Features, Microsoft, Video Games,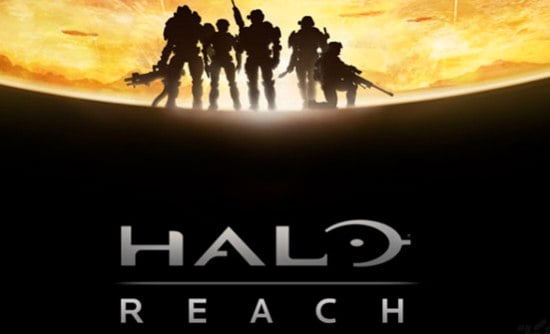 If you own an Xbox 360, then we're fairly confident that you're salivating over getting early access to the Halo: Reach multiplayer beta. Sure, the beta goes public on May 3rd, open to all who have a copy of Halo 3: ODST, but who wants to wait 4 more days to get in on the action if you can have it today? Yep, that's where we come in. We've got a bunch of Halo: Reach beta codes that we are going to be giving away today, and if you get one, you'll be able to download and play the Halo: Reach beta today! So, how do you enter to win one of these super-exclusive codes? Here's your answer:
If you don't have one already, sign up for a Twitter account
Follow the Gear Live Twitter account
On Twitter, post this tweet about our contest: "Hey @gearlive hook me up with a Halo: Reach Multiplayer Beta code please! http://bit.ly/haloreachbeta" (Click here to tweet this now)
That's it! You must be following the Gear Live Twitter account, because we will be sending the codes to the winners on Twitter via DM, and if you aren't following, we can't DM you. Simple as that. Again, we've got a bunch of these, so you have a good chance of walking away with a code! We will start choosing winners this afternoon.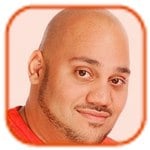 Posted by Andru Edwards Categories: Cell Phones, Features, Galleries, Handhelds,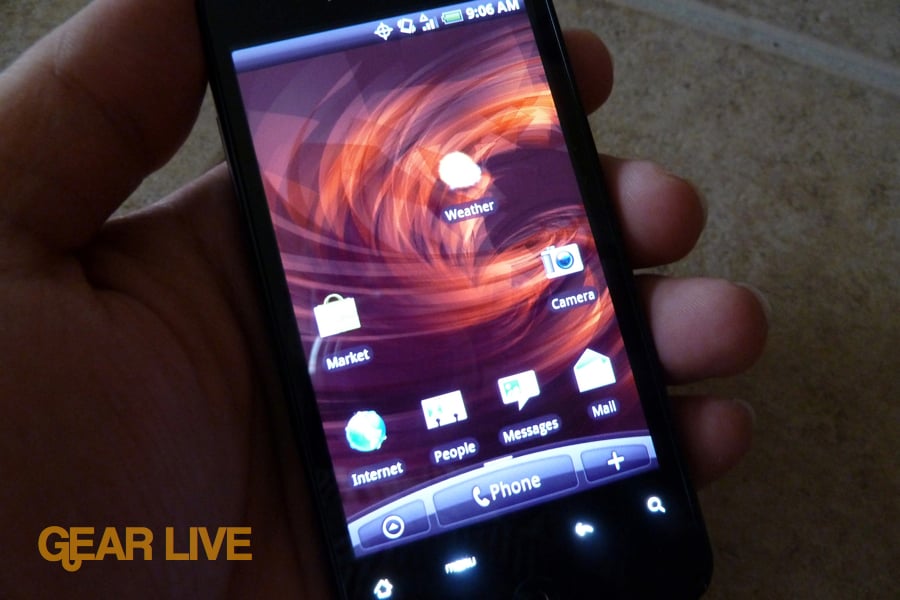 We recently mentioned that Google announced that the Nexus One wouldn't be hitting Verizon, and the reason behind the decision is that there is a better option in the Droid Incredible from HTC. We recently got our hands on a Droid Incredible, and we've been playing with it for a couple of days now, steadily forming our opinion of the device. While the full review isn't ready yet, we can comfortably say that we like the Incredible quite a bit more than the Nexus One. Look out for our review in a few days, but in the meantime, we've got a Droid Incredible gallery for you, giving you a look at the aesthetics of the device.
Gallery: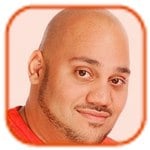 Posted by Andru Edwards Categories: Apple, Cell Phones, Features, Handhelds,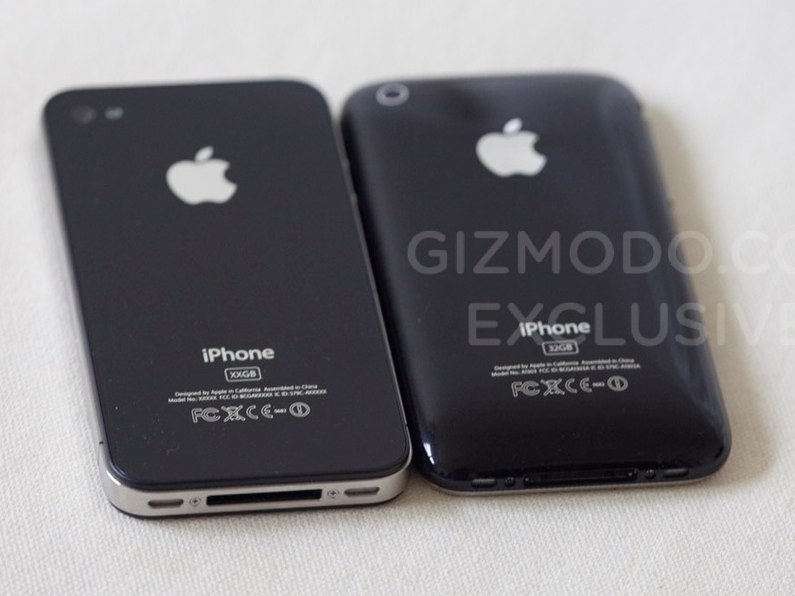 Okay, we just hit you with the low-down on the iPhone HD being leaked and given a spec breakdown by Gizmodo, but how's about we give you a look at the new device when compared against the current iPhone 3GS? Of course, this may not be the actual, final look for the iPhone HD - but it is an Apple prototype, and it is mid-April, so we'd have to say this is near-final.
What are your thoughts on the design approach that Apple has taken to the next iPhone?
Read More

| Gizmodo
Gallery: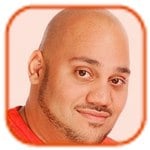 Posted by Andru Edwards Categories: Apple, Cell Phones, Design, Features, Handhelds,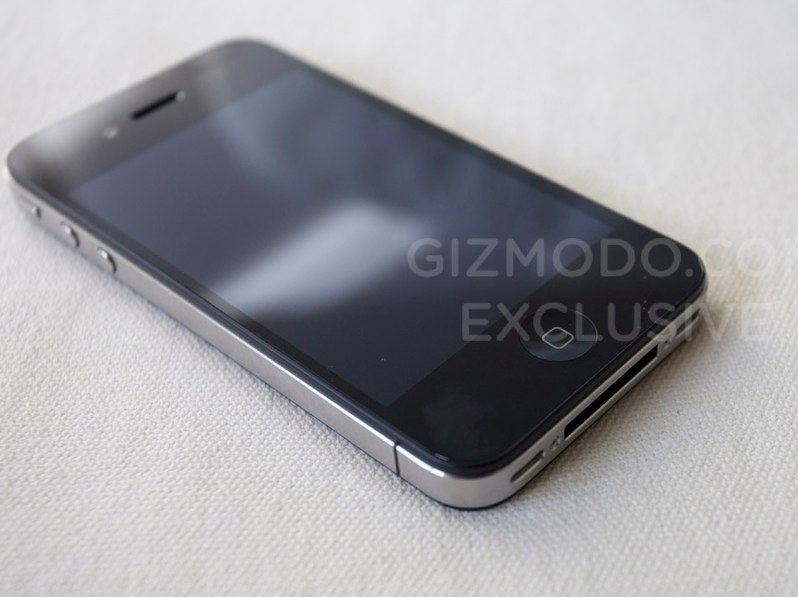 Over the weekend, rumors that Apple's next generation iPhone (iPhone HD?) had been uncovered due to someone leaving it in a bar in San Jose had been running rampant. Images made their way to the Internet, claims that it was a Japanese fake were made, only to be taken back later. Nothing was decisive—until this morning when my pal Jason over at Gizmodo published a complete breakdown of the phone. Yeah, it seems Gizmodo paid someone a pretty penny to get the phone into their hands, and as a result, we pretty much know all about the major features in the next iPhone, which should drop in June. Here are the immediate, obvious feature additions:
Completely new enclosure, with a flat back that is seemingly made of glass or ceramic
Front-facing camera (finally!)
Higher-resolution camera on back
Flash for camera on back
Higher resolution, albeit slightly smaller, display
Separate volume buttons (likely also double as dedicated camera buttons when taking photos)
Noise cancellation mic
Battery has 16% higher capacity
3 grams heavier than iPhone 3GS
Uses a micro-SIM
It's obvious that Apple has definitely been listening to the complaints and requests from iPhone customers, and they've definitely done a lot to make the next iPhone stand out from the pack. In fact, this really looks and feels like the first true step up in the iPhone line, with previous new models introducing few hardware changes over previous models.
This is a big deal, as it is the first time that we can remember a major piece of Apple hardware falling into the hands of a company outsider, let alone press, in advance of it being officially unveiled and announced - especially in this manner. We think that Apple's chief designer said it best on Twitter earlier this morning, with a simple "This isn't good."
Gallery:
© Gear Live Inc. – User-posted content, unless source is quoted, is licensed under a Creative Commons Public Domain License. Gear Live graphics, logos, designs, page headers, button icons, videos, articles, blogs, forums, scripts and other service names are the trademarks of Gear Live Inc.