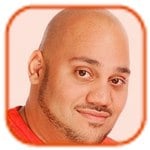 Posted by Andru Edwards Categories: Apple, Cell Phones, Corporate News, Handhelds, Portable Audio / Video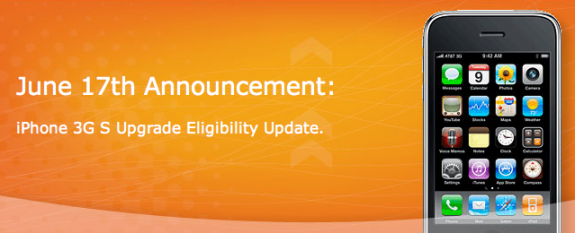 Earlier today we told you how AT&T impressed us by offering "best pricing" upgrades for iPhone 3G users to iPhone 3GS. Some wondered what would happen if they had already ordered the iPhone, especially if they bought it through the Apple Store. Turns out, Apple is already on top of it. I just got an email from the Apple Store Online team, letting me know that, within the next 5 days, I will get getting a $200 refund. You can see the entire text of the email after the break.
Click to continue reading Apple begins credit notifications for iPhone 3GS pre-orders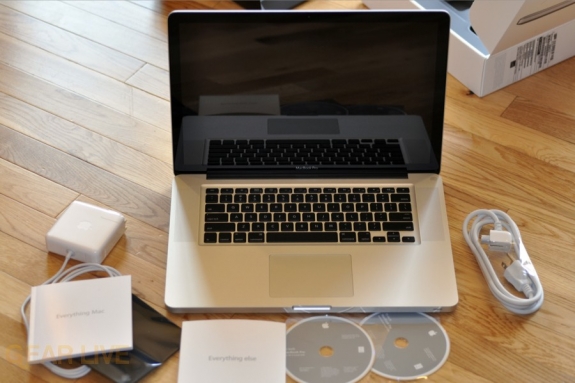 At WWDC 2009, aside from introducing the world to the iPhone 3G S, Apple also introduced a newly redesigned MacBook Pro. The MacBook Pro 2009 revision does away with the removable battery, but replaces it with a battery that lasts up to 7 hours. Oh, and we mean a real 7 hours, we've tested it. Also, the ExpressCard slot has been removed, and in its place we now have an SD card slot. The MacBook Pro will even boot off of an SD card if you tell it to.
We've got a full 15-inch MacBook Pro 2009 gallery for you, with over 15 images showing off the 2009 revision of Apple's flagship notebook computer. Check it out, this thing's a beauty. Oh, and if you want to see our video unboxing of the 13-inch MacBook Pro, check it out after the break.
Read More

| MacBook Pro 2009 unboxing gallery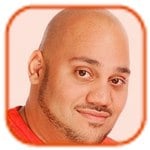 Posted by Andru Edwards Categories: Accessories, Apple, Cell Phones, Features, Handhelds, Product Reviews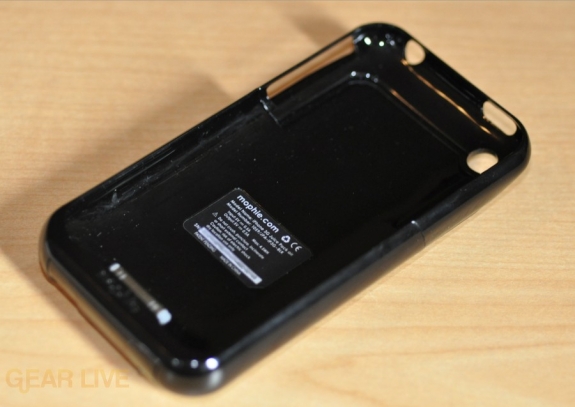 The Mophie Juice Pack Air is the latest iPhone 3G (and iPhone 3G S) battery pack to come out of Mophie, and is the follow-up to the Mophie Juice Pack 3G. We've actually been big fans of the Juice Pack 3G since it launched last year, as it's kept our iPhones running for just about twice as long as they normally would. FOr days during events like CES, that meant we could be checking email and texting all day and night without worrying about battery power dying. Of course, the Juice Pack 3G did have one drawback—its size. With the Juice Pack 3G on the device, it was just too big to fit anywhere comfortable, including a pants pocket. Looking to improve on that, Mophie has released the Juice Pack Air. Come on in for our full Mophie Juice Pack Air review, and be sure to enter our Mophie Juice Pack Air Giveaway!
Click to continue reading Mophie Juice Pack Air review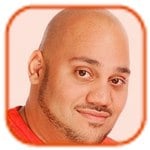 Posted by Andru Edwards Categories: Accessories, Announcements, Cell Phones, Features, Handhelds

Whoa! Gear Live is now five years old—can you believe that? I sure can't. It seems like it was just yesterday that I started up this little blog, to share my thoughts on consumer electronics in my spare time, and eventually getting a friend to help me post some news. Before we knew it, this become my full-time gig, and we were adding writers, and sections, left and right. Today, Gear Live has over 20,000 articles spread across our various sections, headed up by some of the best writers in the blogging game. We've got video shows, giveaways, and a social network that we are building as well. Regardless of how many things we've got going on from the past, we will always have some neat tricks up our collective sleeves in the future.
So how are we celebrating? Well, how about if we gave you presents? Since it's our fifth birthday, we decided we would give away five Mophie Juice Pack Airs. After all, people are all over the iPhone 3G S if our numbers are correct (they are,) and what better way to celebrate than by doubling the battery life of your iPhone 3G or 3G S?
How do you enter? Simple. Just leave a reply in our 'Gear Live Turns 5' forum thread, letting us know what your favorite Gear Live story of all time happens to be. It can be a text update, or one of our videos. Just leave a link and tell us why you liked it. Once you've done that, head on over to Twitter and tweet the following:
"@gearlive Turns 5, and I just entered to win a Mophie Juice Pack Air! http://bit.ly/mophie-air" (Click here to tweet this now)
We will choose five random entries as our winners, and they'll receive the Mophie Juice Pack Air for their troubles. Why should you want one? Check out our Mophie Juice Pack Air review. Now to start comparing kindergarten programs…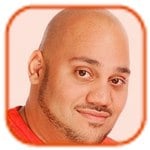 Posted by Andru Edwards Categories: Apple, Features, Laptop, PC, Videocasts
At the WWDC 2009 keynote, Apple revealed the new 13-inch MacBook Pro, bringing the aluminum MacBook into the Pro family, and also bringing back FireWire. We were able to get our hands on one of the new MacBook Pro 13-inch models, which also now include an SD card slot, and we've got a look at the product here for you in this episode of Unboxing Live!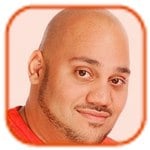 Posted by Andru Edwards Categories: Accessories, Casual, Hardware, Xbox 360
Project Natal made an appearance this evening on Late Night with Jimmy Fallon, with Fallon and his guests getting to try out the controller-less Xbox 360 add-on. Kudo Tsunado was on hand to show off Project Natal, and just like at E3, he was wearing his huge sunglasses despite being indoors. Jimmy Fallon and crew got to slap balls around, and also played a little Burnout Paradise. Check out the video above.
Read More

| Late Night with Jimmy Fallon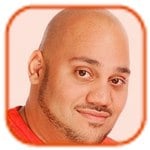 Posted by Andru Edwards Categories: Announcements, Features, Handhelds, Hot Deals, Internet, Microsoft, Portable Audio / Video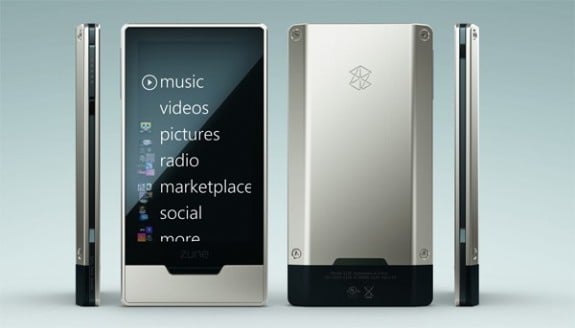 The Zune HD is real, and we are going to be giving one away to one of our readers. You want in? All you need to to do enter to win the Zune HD is help us win the I'm a Blogger Get me Out of Here contest. If we win, we will be bringing you content straight from the set of I'm a Celebrity…Get Me Out of Here. Seriously, I had to taste some of the most vile flavors I've ever put in my mouth, and you'll probably get a few laughs out of it.
Here's how to enter to win:
.(JavaScript must be enabled to view this email address)

- make the subject line "Vote for Andru Edwards" and hit send.
If you don't have one already, sign up for a Gear Live account
If you don't have one already, sign up for a Twitter account
Add the Gear Live Twitter account to your follow list
On Twitter, post the following tweet about our contest:

"I just entered to win a Zune HD from @gearlive! http://bit.ly/zune-hd" (Click here to tweet this now)


Once that is done, leave a comment in this forum thread with a direct link back to your Tweet, or a screen capture showing you voted. Be sure you are signed in to your Gear Live account before you leave the response.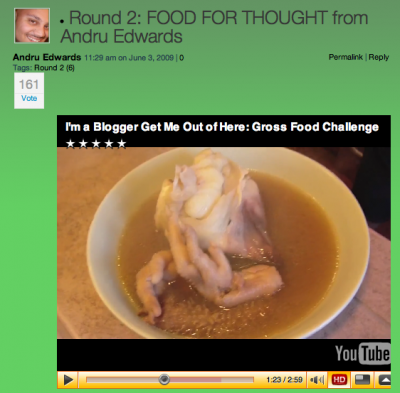 BONUS ENTRIES: Want more chances to win? Share the link to our contests on the following sites, and leave us a comment linking to those as well:
Post a screen capture in the forum thread showing that you voted
Facebook: Shared Link
Del.icio.us bookmark
FriendFeed: Use Post a Link
Your blog: Have a site? Link to our contest on it!
Remember: The bonus entries are just that - bonus. In order to be eligible to win, you must complete the core Twitter requirements.
As we (hopefully) make it through each round, you get another chance to Vote all over again, giving you even more chances to win. The contest starts today, and is open to US residents only. You have until 11:00 PM PST on June 11th to enter your votes. We will then announce our winner, chosen randomly out of all valid entrants and bonus points, on June 12th. The winner will be sent a Zune HD right after the product launches. Remember, you have three chances to enter a vote!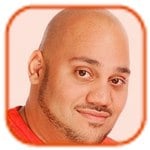 Posted by Andru Edwards Categories: Apple, Cell Phones, Corporate News, Portable Audio / Video, Wireless / WiFi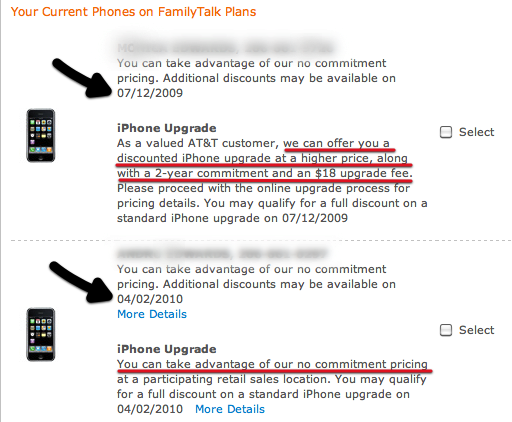 Amidst all the iPhone 3GS hype, there is some bad news today as well for owners of the current iPhone 3G who may want to upgrade. As it turns out, those $199/299 prices being thrown around aren't for you. Those are for new customers, and those who are at the end of their contract. If you are a current iPhone 3G owner on AT&T, you'll have to shell out $399 for a 16GB iPhone 3GS, or $499 for a 32GB model. Ever have your iPhone 3G replaced because it was faulty? You may be in for an even bigger shock. As you can see in the image above, there are two iPhones that AT&T is giving the upgrade status on. The thing is, both phones were purchased on the same day, and are on the same plan (I should know, as it is my account up there.) See how the upgrade dates are different? Straight up ridiculous.
Oh, and if you are just completely not eligible for an upgrade, or want to buy an iPhone 3GS with no contract commitments? The 16GB model will cost you $599, and the 32GB iPhone 3GS will run you a cool $699. I know, it hurts.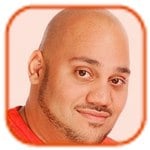 Posted by Andru Edwards Categories: Apple, Cell Phones, Handhelds, Portable Audio / Video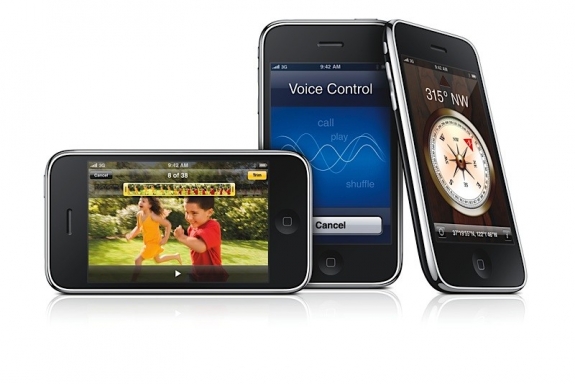 As expected, Apple introduced the world to the iPhone 3GS this morning during their WWDC 2009 keynote. It looks the same as the current iPhone 3G, glossy back and all, but is much faster. Heck, the S in 3GS stands for "speed" even. We are talking about messaging 2.1x faster, SimCity bring 2.4x faster, viewing an Excel file being 3.6x faster, and loading NY Times being 2.9x faster. Nice!
7.2Mbps HSDPA is now supported in the iPhone 3GS, which means cell connectivity will be twice as fast as well. Aside from speed, you also now have a 3 megapixel camera built-in, which supports autofocus by tapping on an area, as well as auto white balance and auto macro shots. The iPhone 3GS also supports video, which will record at 30fps VGA, and is editable right on the iPhone 3GS. After editing, you can share directly to YouTube, MobileMe, email, or even MMS. You also get a built-in magnetometer compass, Nike+ support, and a very nice voice control feature that will dial people, as well as allow you to control music playback just by talking to the phone.
The iPhone 3GS goes on sale on June 19th, and can be pre-ordered now. It will cost $199 for the 16GB model, $299 for 32GB. These prices only apply to new and end-of-contract customers. If you are a current iPhone 3G customer, you may have to pay up to $599 for the 16GB model, and $699 for the 32GB. Ouch.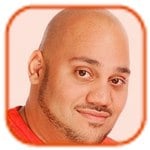 Posted by Andru Edwards Categories: Apple, Cell Phones, Features, Handhelds, PC / Laptop, Software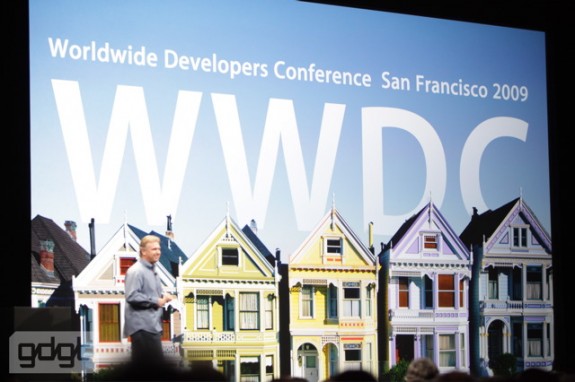 WWDC 2009 is about to get kicked off, with Phil Schiller kicking it off with the Apple keynote. We are hanging out at our local Apple store, and will be bringing you all the notable updates as things progress!
Things get kicked off with a new Mac vs. PC commercial, where PC tries to discourage Mac from innovating at this year's WWDC.
At WWDC this year there are over 5200 attendees from 52 countries.
We are starting with Mac news. Apple says they don't want to stop leading with way with Macbook designs.
Phil announces a brand new 15" MacBook Pro, with the Lithium Polymer battery that the 17" model sports. 7 hours of battery life 2 hours more than before. That is 40% longer.
The new MacBook Pro has "the best display we've ever shipped on a notebook."
The 15" MacBook Pro picks up an SD Card slot, and drops ExpressCard.
The price drops by $300. $1699 introductory price.
At the introductory price, you get a 2.53GHz processor, 4GB RAM, 250GB hard drive, and the SD card slot.
The 13-inch MacBooks also get the same SD card treatment, non-removable battery, and FIREWIRE IS BACK. The unibody MacBooks are now officially MacBook Pros.
13-inch MacBook Pro starts at $1199 with 2GB RAM, 160GB hard drive, SD card slot, 2.26 GHz processor.
MacBook Air updated as well. $1499 for the base model, $1799 with 256GB SSD. $700 cheaper than before.
Click to continue reading WWDC 2009 Keynote Live Updates
© Gear Live Inc. – User-posted content, unless source is quoted, is licensed under a Creative Commons Public Domain License. Gear Live graphics, logos, designs, page headers, button icons, videos, articles, blogs, forums, scripts and other service names are the trademarks of Gear Live Inc.