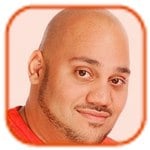 Posted by Andru Edwards Categories: Cell Phones, Handhelds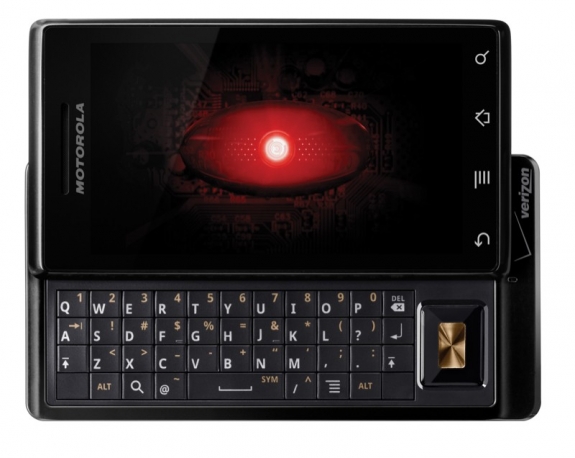 The wait for the Motorola Droid to go official is finally over, as Verizon has announced all the details on the drool-worthy handset, highlighted by the fact that the Droid launches exclusively on Verizon Wireless on November 6th (yes, just over a week from now,) and will sell for $200 after mail-in rebate with two-year contract.
We know what many of you are thinking - $200 will get you an iPhone 3GS, so this thing better bring the pain. Well, my friends, it certainly does. The Droid is a top-notch phone, boasting a 3.7-inch 480x854 display, Cortex A8 processor, Bluetooth, GPS, 5-megapixel camera (with dual-LED flash,) slide-out QWERTY keyboard with d-pad. 3G, Wi-Fi, over-the-air Amazon MP3 downloads, and voice-activated search are also present. Included in the box is a 16GB SD card, as well as a dock for the phone. That's just the hardware. Equally important is the software running on the device, and the Droid is the first handset to feature Android 2.0. That's a big deal, as no other phone on the horizon seems to be shipping with 2.0. This also means that Droid picks up the new Google Maps Navigation feature, which essentially turns the phone into a fully-functional GPS, using Google Maps, at no extra cost.
We'll obviously be bringing you more details as we get them, but expect to hear a lot, a lot about this phone over the coming weeks.
Read More

| Verizon Wireless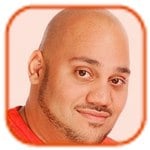 Posted by Andru Edwards Categories: Announcements, Cell Phones, Video Games
We love the holidays. Why? Because it puts us in a giving mood, and we know how much you guys like receiving from us. That's why we've teamed up with our friends at shoot it! to bring you this awesome promotion. If you're a gamer, you probably know that Microsoft is set to release a limited edition Modern Warfare 2 Xbox 360 console. It hits stores on November 10th, and we've pre-ordered one that we're giving away to one of you. In case you're unfamiliar with the console, here's what's in the box:
Limited edition Xbox 360 Console with exclusive design
Call of Duty: Modern Warfare 2 Standard Edition.
250GB HD
2 black wireless controllers
1 black Xbox 360 wired headset
1 Ethernet cable
1 Standard Xbox 360 Composite A/V cable
Yeah, did you see that? A 250GB hard drive. That is more than twice the size of any other Xbox 360 hard drive that you'll find. This is a serious piece of kit! So, how do you win? Simple. We want to see your "pwned face." This is where shoot it! comes in. We want you to take a pictures of the face you make when you just pwned a n00b straight out of existence - but we also wanna see the sad pwned face you make when you get straight-up schooled by an 6-year old Halo prodigy. Entertain us, make us laugh, and strike fear into our hearts. We've got a few ways that you can enter the contest:
If you don't have the shoot it! app: You can register for the shoot it! app and they'll email you a link to download the app for either your BlackBerry 8900, Bold, Tour, or iPhone. They'll also add 3 FREE postcard credits to your account. All you need to do is snap your photos and send them off using shoot it! to the Gear Live mailing address listed below.
If you already have the shoot it! app on your phone: Enter the promo code "gearlive" to receive the 3 FREE postcard credits. All you need to do is snap your photos and send them off using shoot it! to the Gear Live mailing address listed below.
If you don't have any of the shoot it! compatible phones: Take a photos of your pwned face, send them to the Gear Live mailing address listed below.
On Twitter, send the following message:
"Hey @gearlive - I'm sending you my #pwnedface with @shootitmobile. That Xbox 360 is mine! http://bit.ly/pwnedface"
(Click here to tweet this now)
You should be following the Gear Live Twitter account. Be sure you put your email address and Twitter handle that you used to enter in the message area so that when we get your shoot it! postcard, we can contact you if you win! We will be picking a winner on Monday, November 30th. You can enter as many times as you like, so if you wanna send us fifty different shoot it! images, go for it. The more, the merrier. Here's the address:
Gear Live
PMB 443
914 164th St SE Ste B12
Mill Creek, WA 98012
Of course, there are always rules to keep things legal. In this case, you've gotta be 16 years old or older as of November 1, 2009 to qualify, and you've gotta be a US resident. Good luck to all!
Read More

| Gear Live shoot it! Xbox 360 giveaway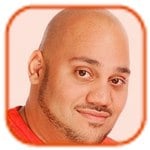 Posted by Andru Edwards Categories: Handhelds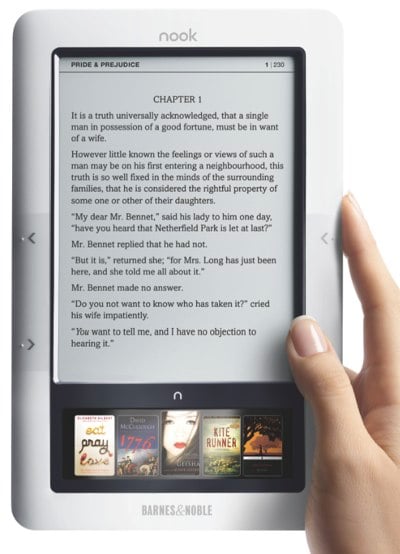 Someone over on the Barnes & Noble web team seems to have jumped the gun, because the official Nook site was up for a few minutes, before quickly being pulled down. Luckily, we were able to get in, and even pre-order a unit, before things got pulled. The B&N Nook e-reader runs Android, and looks like it'll give the Amazon Kindle a run for its money.
The device features a 6-inch screen, with a 3.5-inch color touchscreen beneath it. This gives you a quick method to browse your library, the store, and input text into the device. Definitely much easier than the Kindle's hard keyboard. The device measures in at 7.7 x 4.9 x 0.5-inches, and weighs 11.2 ounces. You get 10 days of battery life if you turn off wireless, and the battery takes 3.5 hours to go from empty to full when plugged into a wall outlet. Speaking of wireless, the Nook actually sports both a 3G connection from AT&T, as well as built-in Wi-Fi 802.11b/g. Definitely an advantage over the Kindle, because even if you have poor cell reception, you can just connect to Wi-Fi to download a book. The Nook also includes 2GB of internal storage (enough to hold 1500 books,) a microSD slot for adding even more storage, MP3 playback, built-in speaker, headphone jack, and micro USB port for charging and syncing.
So, aside from the above, what sets this thing apart from the Kindle? For starters, you can lend books to friends for up to two weeks at a time, and they don't even need a Nook of their own. They can access the Nook book content on an iPhone, iPod touch, BlackBerry, PC, or Mac. The lending of literature is one thing that went away with the Kindle, and we are happy to see it return with Nook. The Barnes & Noble store also has over a million titles available for download, with more than 500,000 of those being free ebooks. The Nook can also read PDFs, something the Kindle 2 can't do.
The Barnes & Noble Nook is available now for pre-order.
Read More

| Nook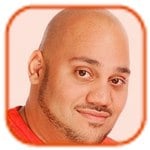 Posted by Andru Edwards Categories: Apple, PC / Laptop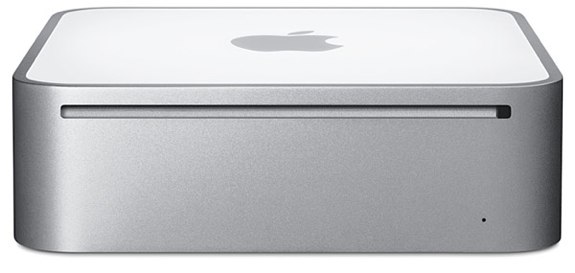 Apple has updated the Mac mini today, giving the two configurations that were previously available a nice bump in the specs department, and also adding a third to the mix, that being a Mac mini server. Starting with the $599 Mac mini, it now sports a 2.26GHz Core 2 Duo processor (previously it was 2GHz,) 2GB RAM (previously 1GB,) and a 160GB HDD (up from 120GB). Next step up from there is the $799 Mac mini, which has a 2.53GHz Core 2 Duo, 4GB RAM, and 320GB HDD.
As for the new server version, it sits in the same enclosure as the other Mac minis, but has no optical drive. Instead, they throw in a second hard drive. So for $999, you get a Mac mini that includes two 500GB drives, includes Snow Leopard Server, 2.53GHz Core 2 Duo processor, 4GB RAM, and GeForce 9400M GPU. Definitely a good idea for a small business where an Xserve might be overkill, or even an advanced home network solution. The new Mac mini is available now.
Read More

| Mac mini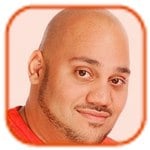 Posted by Andru Edwards Categories: Accessories, Apple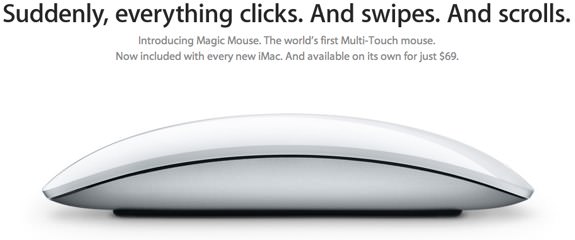 The Apple Magic Mouse is finally here, replacing the oft-despised Mighty Mouse. So, what's makes this new mouse so magical? For starters, there are no moving parts, other than the actual button. Yeah, the whole mouse is a button, but you can do the right-, middle-, and left-click. You can also scroll with a swipe across the acrylic surface of the mouse, and it also supports a bunch of the multitouch gestures you are used to using on Apple notebooks, two-finger swipes and all. The Magic Mouse is wireless, supporting Bluetooth, and the battery lasts a whopping four months. You can pick one up today for $69.
Read More

| Apple Magic Mouse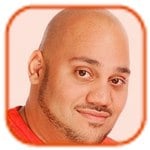 Posted by Andru Edwards Categories: PC / Laptop, Software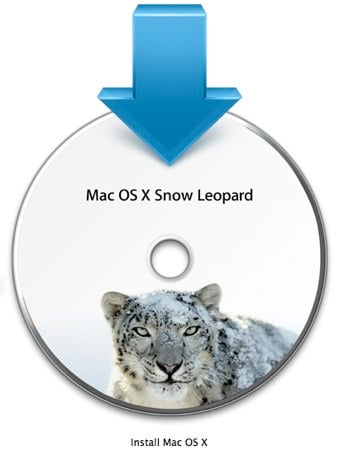 All you Snow Leopard users, take heed: if you have the Guest account enabled, you'll wanna remove it until Apple fixes the latest bug that's been found, if you don't want to lose your data. In a nutshell, what's happening is that if you attempt to log into the Guest account, and the system hangs, it could lead to mass deletion of all user files on the primary account. That means everything. So you reboot to clear out the frozen system, log in to the main account, and files have vanished. Yeah, that's pretty bad, and worse, Apple has yet to acknowledge it and issue any sort of statement to users on how to avoid this until they release a patch.
To be safe, we recommend simply disabling the Guest account on all your Macs that happen to be running Snow Leopard until a fix is released. Seriously, better safe than sorry.
Read More

| Neowin

Remember that Microsoft Courier video we showed you last week? Well our friends at Gizmodo were able to uncover a bit more about the mysterious and astonishing Microsoft tablet device. In the leaked video above, you get a look at the way that the fine folks in Redmond think you'll integrate the Courier tablet device into your everyday life. We must say, it's insanely slick, and we hope that it works exactly as shown. Of course, this is just a demo, and it doesn't even feature a real hand or stylus.
That said, we are big fans of the "infinite journal" approach, and we can certainly see a lot of professional uses for such a device with a natural input system. What we are still curious about, though, is if this thing is also meant to be a multimedia device. You know, movies, games, music? The things that we are expecting the Apple tablet to excel at? Or is this a case of Microsoft recognizing that Apple has a stronghold in that area, and as such, they'll focus on a different, underserved demographic? Time will tell.
Read More

| Gizmodo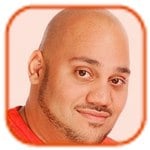 Posted by Andru Edwards Categories: Hot Deals, Nintendo, Wii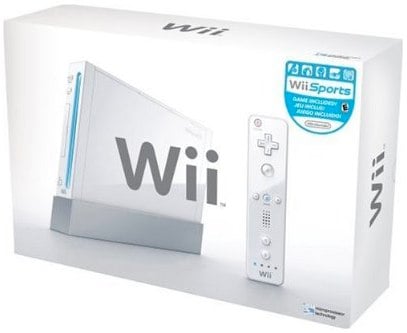 Hey guys, just a reminder, the Nintendo Wii dropped in price over the weekend, to $199, down from $249. That's the first price cut we've seen here in North America for the wildly popular console. If you've been on the fence, now's your chance at picking one up. Near me, both a Gamestop and a Target sold out of them this week, so the tactic may prove successful for Nintendo. Amazon does have Wii in stock right now, so go ahead and grab one, if it strikes your fancy.
Read More

| Wii on Amazon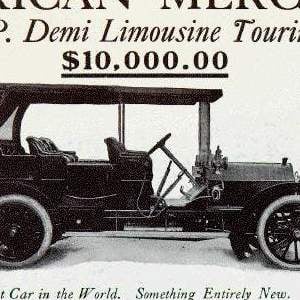 Posted by Drea Avellan Categories: Games, New Apps, Reviews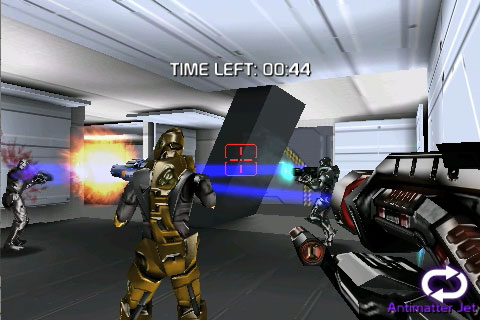 Oh, San Francisco. Home to the 49ers, majestic bridges, historic Alcatraz, cable cars and even countless videogame development studios. Amongst these studios, in a cozy restored building cloaked by the AT&T Park, lives Neil Young's iPhone & iPod Touch game developer—NGMOCO.
ngmoco has been put out some of the most successful games for the iPhone & iPod touch, including the Rolando series, Topple and Word Fu. Ranging from puzzle, strategic and adventure, ngmoco knows how to create entertaining portable games. Now, they are set to release one of their most exciting titles yet, ELIMINATE. ELIMINATE is a 3G/Wi-Fi enabled First-Person Shooter (FPS) game, which takes advantage of micro-transactions, where you can upgrade characters, weapons, and the like.
Uncomplicated games currently dominate the App Store platform, due to their casual nature and mass appeal. The creation of more complex genres, such as FPS and strategic games, require a higher level of thought and consideration— a challenge ngmoco was more than willing to take on. ELIMINATE brings with it an FPS online arena with intuitive controls that make it simple to jump in and play, and while the game might be a pick up and play experience, they haven't ignored the importance of creating a story. ELIMINATE casts you as an employee of Arsenal Megacorp, a company in question for the use of humans in testing as a way of perfecting their gear. You and three other players are the guinea pigs of this project—SURPRISE!
Click to continue reading Preview: ngmoco's new iPhone FPS: ELIMINATE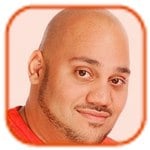 Posted by Andru Edwards Categories: Apple, Cell Phones, Handhelds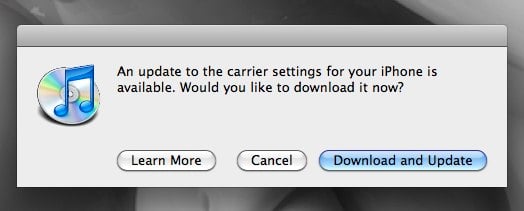 Hey, don't look now, but all of you who didn't opt to enable iPhone MMS yourselves, the time has come for you to let iTunes do it for you. A carrier update file is now available that, once installed, will enable MMS officially for AT&T iPhone users throughout the US. All you need to do is connect your iPhone 3G or iPhone 3GS to your computer, and tell iTunes to check for an update. Install the file, and let the pictures of kittens start flying.
Oh, and yes, if you are an iPhone OG owner, you are left out in the cold on this one.
© Gear Live Inc. – User-posted content, unless source is quoted, is licensed under a Creative Commons Public Domain License. Gear Live graphics, logos, designs, page headers, button icons, videos, articles, blogs, forums, scripts and other service names are the trademarks of Gear Live Inc.