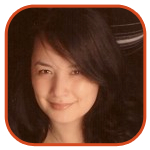 Posted by Veronica Santiago Categories: Sports, Divorce,
Two days after her divorce was finalized, we're finally learning – from Elin Nordegren directly – what happened toward the end of her marriage to Tiger Woods.
During an exclusive interview with People magazine, the 30-year-old mother of two set out to address several topics – including the rumors surrounding Tiger's car accident and her knowledge of his affairs.
Although numerous women have linked themselves publicly with the golfer, his now ex-wife says she never had a clue. "I'm so embarrassed that I never suspected — not a one," Elin admits. "For the past 3½ years, when all this was going on, I was home a lot more with pregnancies, then the children and my school."
And while it would be understandable for her to fly into a rage upon making that discovery, Nordegren claims she never hit her husband on that Thanksgiving night last year. "There was never any violence inside or outside our home," she insists. "The speculation that I would have used a golf club to hit him is just truly ridiculous."
Click to continue reading Elin Nordegren Speaks Out for First - and Last - Time
Read More

| People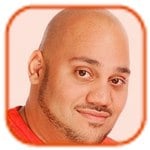 Posted by Andru Edwards Categories: Handhelds, Videos,
Okay, we knew that the Samsung Galaxy Tab was real, but it's been pretty much shrouded in secrecy, until now. Samsung has unleashed an official teaser video, giving us mere glimpses of the Galaxy Tab, er, tablet device. What do we now know? Well, for starters, it's got a 7-inch display (same as the rumored upcoming miniaturized iPad,) Android 2.2 Froyo, video calling (implying a front-facing camera,) Swype, HD movie playback, built-in ebook reader, GPS, and Flash support. The full reveal comes on September 2nd, which is nine days away. Seriously, we can't wait.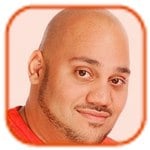 Posted by Andru Edwards Categories: Announcements, Features, Internet,


Hey, wanna get in on the new Digg before it's rolled out to the general public? Well, we've got 1,000 invites. All you need to do is click that image above, and you're in (well, if you click it before 1,000 other people do!) We've been testing the new Digg site for a couple of months now, and they've made tremendous strides from the days of old. You'll be able to follow us and the stories that we are publishing, and the things you end up liking get pushed to your friends on the site. Definitely a cool way to discover new stories. Let us know in the comments how you like it!
Read More

| Join the new Digg!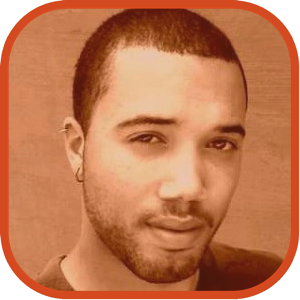 Posted by John Kilhefner Categories: Bungie, Corporate News, First Person Shooters, Xbox 360, Xbox Live,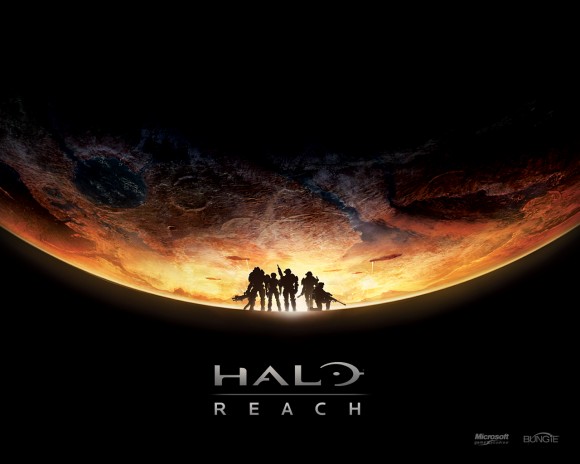 Keeping in tradition with Halo 3 and Halo 2 before it, the Halo series has managed to fall into unsavory pirate hands yet again with Halo: Reach. How did the leak occur, you ask? Directly from Microsoft's own servers on Xbox Live. This is because Bungie provided authorized reviewers with the codes to download the game which is currently on display in the Xbox Live Marketplace. However, having Reach hiding in plain site wasn't clever enough to keep the modders from getting their greedy little hands on Reach a full month early.
With Reach already floating around on some torrents out there and in the hard drives of a climbing number of peoples computers, you can expect details from the games story to begin surfacing online. Futhermore, I can safely predict that there will be another epidemic of eager gamers playing Reach online and subsequently being caught and banned from Xbox Live. Microsoft claims that they are "aggressively investigating" the leak, as I'm sure they are furious, but expecting, of the incident. While Halo has been plagued with early downloads, video games don't suffer from the same stigma of illegal Internet downloads as music, and the sales don't seem to decline any. Anticipate Halo: Reach to do big numbers on its release date regardless of the incident.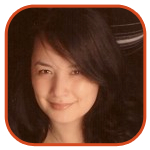 Posted by Veronica Santiago Categories: Concerts / Tours, Videos, Alternative,
UPDATE: The group has offered to pay for group counseling sessions to help those who witnessed the suicide.
Fans attending a Swell Season concert Thursday night in Saratoga, CA left stunned by what they saw.
A man who had climbed onto a roof behind the stage jumped to his death before the crowd. The victim, later identified as 32-year-old from San Jose, fell approximately three stories onto a speaker. He reportedly landed within feet of singer Glen Hansard. (The video above was shot after the event.)
Click to continue reading Man Commits Suicide During Swell Season Concert
Read More

| SF Weekly via Entertainment Weekly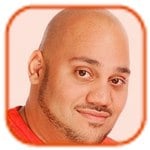 Posted by Andru Edwards Categories: Social Networking, App Updates, Free Apps,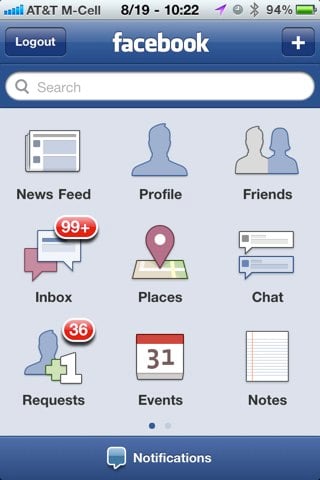 We all knew it was coming, but Facebook has finally released their location check-in methodology with the release of their Facebook for iPhone 3.2 app. The new 'Places' feature let's you check-in Foursquare/Gowalla-style into venues that are around you. You can also track the locations of your friends as well, to see what others in your social graph are up to. One seemingly annoying feature is that Places even allows you to check other people in with you, and that is on for every account by default. Of course, you can manually turn that feature off, but shouldn't that be the default option?
Also new in 3.2 for phones running iOS 4 is background uploading of photo and video content, so you can start an upload and jump out of the app to something else while things continue. All iOS version also pick up new in-app privacy management features as well.
We've been trying to test out all the new hotness, but just about every area we go into on the new app results in some sort of error message. We'll keep trying.
Read More

| Facebook 3.2 for iPhone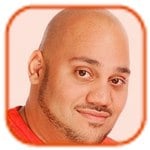 Posted by Andru Edwards Categories: Accessories, Apple, Features, PC / Laptop, Product Reviews,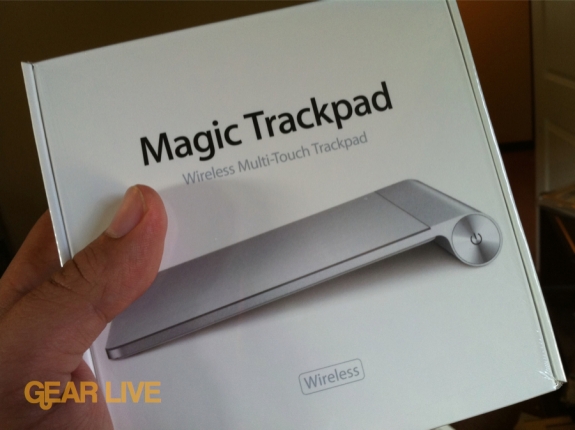 Apple's Magic Trackpad is an interesting, although not unexpected, move for the company. For a company that seems to have invested in multitouch as the core foundation of its future, it only makes sense that they'd want to bring it over to the desktop rather than relegating it to their iOS devices and notebooks only. In its simplest description, the Magic Trackpad is a laptop trackpad that you use with your desktop Mac. The question is, is it any good? Is it more awkward to use than the natural trackpad on a Mac notebook? Even more importantly, can it (and should it) replace your mouse? We've been using the Magic Trackpad for a couple of weeks, and we've got some answers for you. Read on for our full review!
Click to continue reading Magic Trackpad review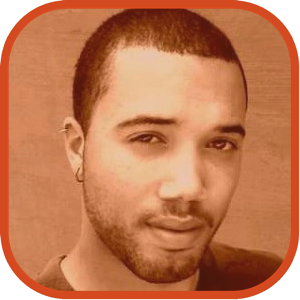 Posted by John Kilhefner Categories: Productivity, Social Media,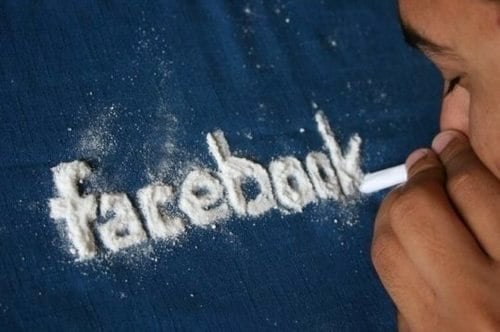 To the artist, distractions are all too familiar. Often times rearing their ugly head under clever guises to fool you. The Victorian poem by Alfred Lord Tennyson, Lady of Shallot, symbolized the quandary that writers and others of a creative nature face - to watch the world or to live within it. It used to be that the most prevalent form of distraction to the creator came in the form of booze, drugs, and other destructive vices. However, in the digital age distractions invade our personal space with the dexterity of pop up ads. Charming and inviting as they may be, submitting to these distractions sends productivity packing back to the assembly lines.
As I sit here writing this in between drags of a cigarette, I can't help but think about all the distractions that come to light when working day in and day out on a computer. The main culprit (besides philosophy and smoking) is none other than Facebook (dun dun dunnn!). I'm sure there are more than a few of you out there that have fell prey to the time consuming nature of the social networking phenomena. To remedy my ailment I even went so far as to deactivate my Facebook. But it was short lived.
Click to continue reading My Struggle With Facebook Addiction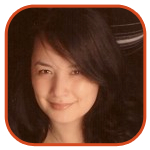 Posted by Veronica Santiago Categories: Movies, Hair Styles,
Emma Watson officially said goodbye to her years as Hermione Granger when she decided to make a bold and "liberating" move: she cut her hair.
The 20-year-old, who kept her shearing plans to herself, revealed the new look to fans through Facebook and Twitter.
"Yes, I cut my hair off a few days ago! I love it- feels incredible. Hope you like it!," the Harry Potter star tweeted about her Mia Farrow-esque style. "I've wanted to do this for years and years; it's the most liberating thing ever," she added on her wall.
Click to continue reading Emma Watson: Cutting My Hair was the Right Thing
Read More

| Entertainment Weekly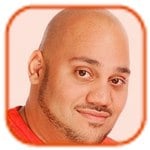 Posted by Andru Edwards Categories: Books, iPad Apps, New Apps, $4.99,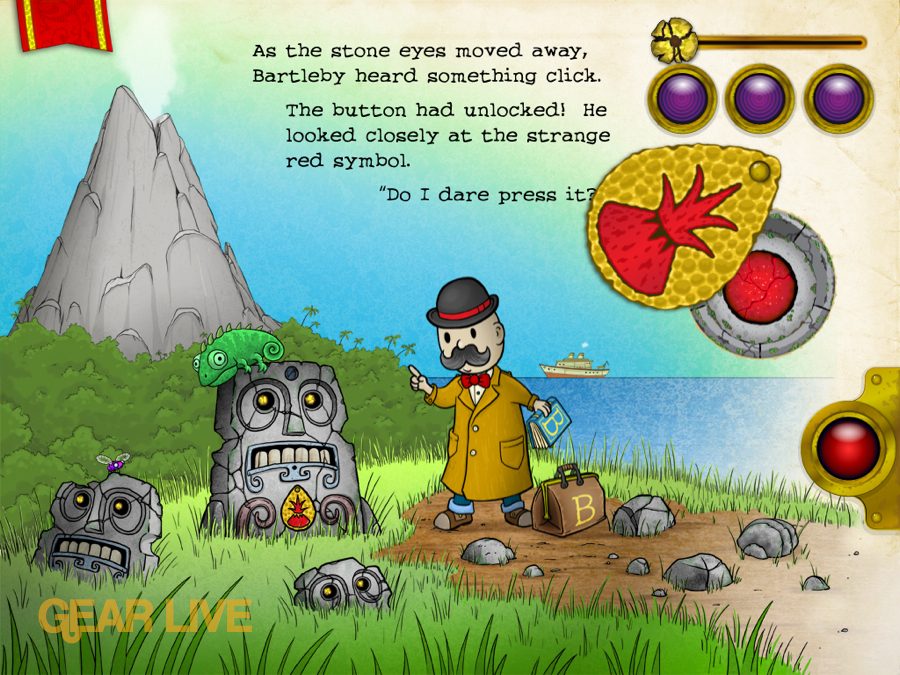 Hey, all you iPad-owning parents out there, if you are looking for a children's storybook that does more than just read aloud to your kids, you've gotta check out Bartleby's Book of Buttons Vol. 1: The Far Away Island. What makes this different enough to warrant our excitement? Well, we've been playing with it since it's been in beta, and it's just fun for kids…and to be honest, even fun for an adult to go through once or twice. It's a case study for how you can take books, and do them differently on the iPad, providing a fun, interactive experience for kids and parents to share together. Each chapter of the book is a puzzle that follows the story, but to get to the next chapter, you must first solve the puzzle. Each puzzle that you solve "unlocks" that chapter in the table of contents, so you can skip to any unlocked chapter from the beginning.
The puzzles aren't hard, but for a little child it might take them a minute or two of playing with the page to figure it out, which is great to see. We've got a Bartleby Book of Buttons gallery that shows you a page from each chapter, to give you an idea of what we mean. But seriously, if you have a child between the ages of, say, 5-10, we don't see how you can go wrong. Bartleby's Book of Buttons Vol. 1 is available now on the App Store for $4.99.
Read More

| Bartleby's Book of Buttons Vol. 1
Gallery:
© Gear Live Inc. – User-posted content, unless source is quoted, is licensed under a Creative Commons Public Domain License. Gear Live graphics, logos, designs, page headers, button icons, videos, articles, blogs, forums, scripts and other service names are the trademarks of Gear Live Inc.