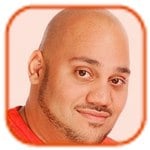 Posted by Andru Edwards Categories: Apple, Wearables, Corporate News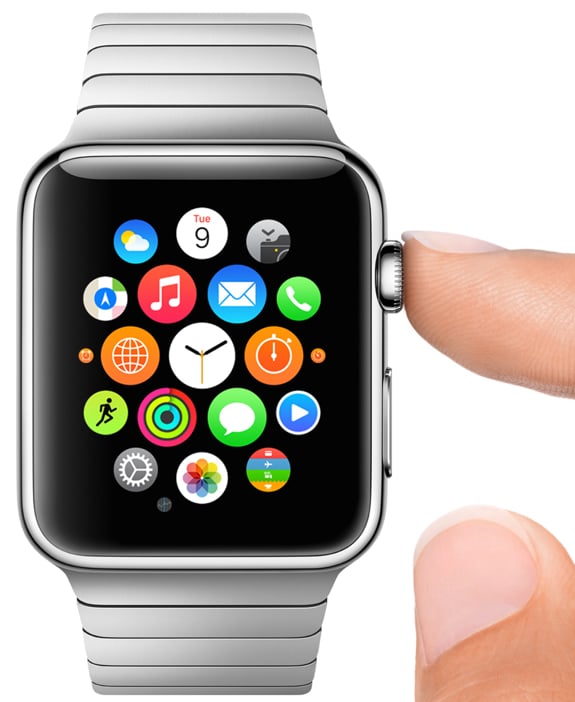 After months of rumors, the iWatch has been made official, and it's called the Apple Watch. For the first time since the death of Steve Jobs, Tim Cook mentioned that he had "One more thing…" to talk about after unveiling the iPhone 6 and iPhone 6 Plus. Introducing the device as a precise and customizable timepiece that is also a comprehensive health and fitness device, the Apple Watch was unveiled with pride.
A video, narrated by Jony Ive, explained how the watch works. Users navigate using the touch display, as well as a Digital Crown on the side (similar to dials you find on analog watches) that allows you to navigate, zoom, and scroll without covering up the display with your fingers. The Apple Watch display can sense touch and swipes, as well as force.
Click to continue reading Apple Watch announced, available early 2015 for $349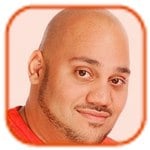 Posted by Andru Edwards Categories: Adventure, Bungie, First Person Shooters, Hot Deals, PlayStation 3, PlayStation 4, Xbox 360, Xbox One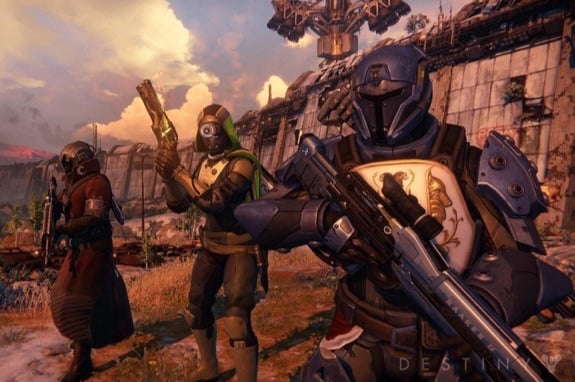 Bungie has just announced a stellar deal for Destiny buyers--if you pick up the digital version of Destiny for the Xbox 360 or Playstation 3, you get to download the next-gen digital version for Xbox One or Playstation 4 for free. That's two copies of Destiny for the price of one.
The deal applies to all Destiny content, too, so if you buy the Guardian edition of the game, or the Expansion Pass on Xbox 360 or PS3, you'll also get that same content on Xbox One or PS4 as well.
To be clear, those who take advantage of the promotion get to keep and use both versions of Destiny. The downloads will be tied to the same Xbox Live or PSN account, and as a result, you'll have to choose one ecosystem (Xbox or Playstation) for both copies of the game--you can't get it for PS3 and then get the Xbox One version, or vice versa. This is a great deal for those who still have an older console in a spare room and want to have Destiny playable on both.
If the above doesn't apply to you, you can still get a free copy of Destiny (or any other Xbox One game) this week!
Read More

| Destiny Digital Upgrade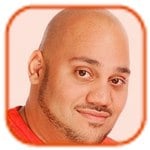 Posted by Andru Edwards Categories: Accessories, Features, Household, Science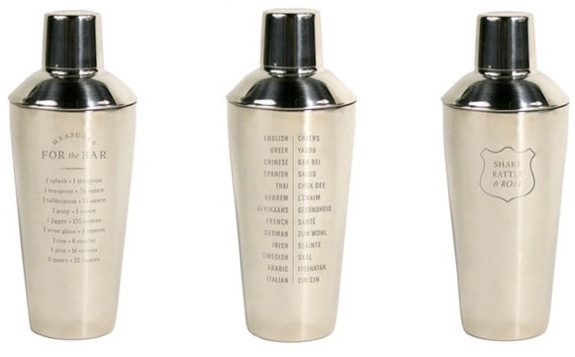 There are few things in a home that say "sophisticated class" like a home bar when it's done right. Rather than meeting at the local bar, invite some guests over to your place for drinks, and show them that there's more to it then the simple choice of shaken or stirred. Each of these items is sure to impress at your next cocktail party.
Izola Measurements Cocktail Shaker
When upgrading your at-home cocktail setup from "dive bar" to "high-roller club," remember that a well-prepared drink is what matters more than anything. We'll get to the other cool stuff in a moment, but we had to start off with the Izola Measurements Cocktail Shaker. Izola's vessel has a list of the most common drink measurements engraved into the steel, so your Vespers are sure to be Bond-worthy every time. $36 -
Click to continue reading 5 Unique Gadgets to Trick Out Your Home Bar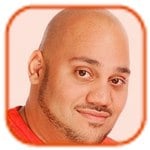 Posted by Andru Edwards Categories: Features, Home Entertainment, Movies, Science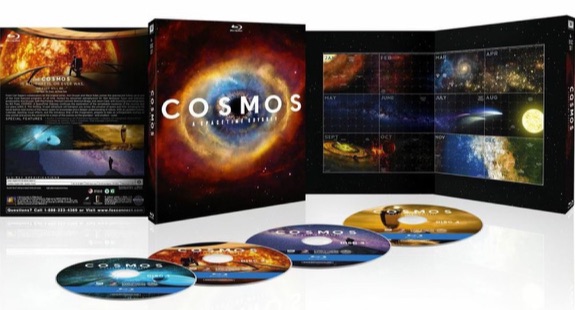 If you happened to catch the 13-part adventure that was Cosmos: A Spacetime Odyssey, hosted by Neil deGrasse Tyson, then you are already aware that it's a visual masterpiece worthy of being in your collection, and we're giving away a copy of the Blu-ray set. Aside from the 13 episodes in crisp 1080p, the $40 set includes over two hours of bonus content:
The Cosmic Calendar: An Interactive Look at the History of the Universe (Blu-ray Exclusive)
COSMOS: A Spacetime Odyssey – The Voyage Continues
Celebrating Carl Sagan: A Selection From The Library of Congress Dedication
COSMOS at Comic-Con 2013
Audio Commentary on Episode One: "Standing Up in the Milky Way"
Cool, right? Ready to enter? Simply use the widget below to keep track of your entries! If you're a Gear Live Patreon backer at any level, you get an extra 25 entries in this giveaway! We've got a lot of ways for you to enter even if you aren't, but don't check off any that you don't actually perform. If you do, you'll be eliminated: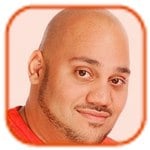 Posted by Andru Edwards Categories: Apple, Editorial, Features, PC / Laptop, Software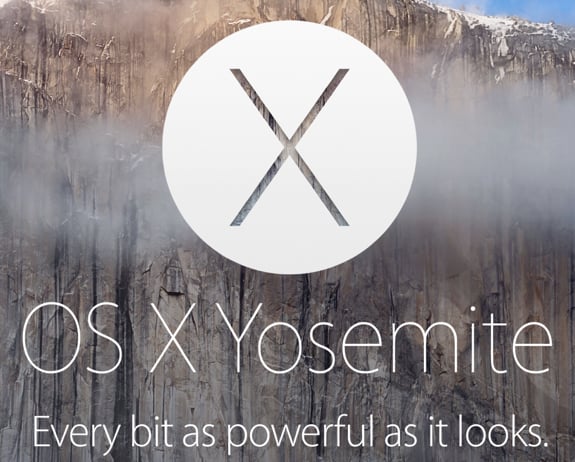 OS X 10.10, better known as Yosemite, represents the next-generation in Apple's desktop operating system. Yosemite brings a new look to the desktop experience, and also ties OS X and iOS together through a feature called Continuity that I bet will make work a lot easier for Apple users. With any big change, customers will wonder if their older hardware will be supported. We recently received this question from a reader named Steve:
Q: I'm excited to check out OS X Yosemite once it launches, the redesigned interface looks great! My MacBook Air is from 2010, and I was curious if you knew if it would run Yosemite without any issues, or if I have to upgrade my computer?
A: I agree--I think the look and feel of OS X Yosemite is a breath of fresh air. I've been using the Developer Preview since it was made available at WWDC 2014, and when I use a Mac that is running Mavericks or earlier, it already feels like a big step backwards from a design perspective. Now, on to system requirements! The nice thing about Yosemite is that Apple hasn't changed any of the system requirements from what was required to run Mavericks. In other words, all Macintosh products capable of running OS X Mavericks will be supported by Yosemite; as with Mavericks, 2 GB of RAM, 8 GB of available storage, and OS X 10.6.8 (Snow Leopard) or later are required to upgrade. To make it easier to figure out if you're specific Mac is compatible, here is a listing of all the Apple hardware that is Yosemite-capable:
iMac Mid-2007 or newer
MacBook (13-inch Aluminum, Late 2008), (13-inch, Early 2009 or later)
MacBook Pro (13-inch, Mid-2009 or later), (15-inch, Mid/Late 2007 or later), (17-inch, Late 2007 or later)
MacBook Air (Late 2008 or later)
Mac Mini (Early 2009 or later)
Mac Pro (Early 2008 or later)
Xserve (Early 2009)
As you can see, anyone who has bought a Mac within the past five years is covered and will be able to run OS X Yosemite. Mac Pro, MacBook Air, and MacBook aluminum buyers as far back as 2008 are also good. In fact, some MacBook Pro and iMac buyers from back in 2007 can even get in on the Yosemite action, and those computers are now 7 years old! This is a pretty large blanket of Mac users that will be able to enjoy the next generation of OS X, and I comment Apple for including as many Macs as it did.
OS X 10.10 Yosemite is set to launch later this fall, and will be available exclusively on the Mac App Store. At WWDC, Apple announced that it will be made available completely free to its users. Can't beat that!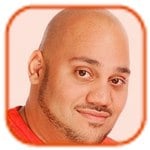 Posted by Andru Edwards Categories: Cell Phones, Features, Microsoft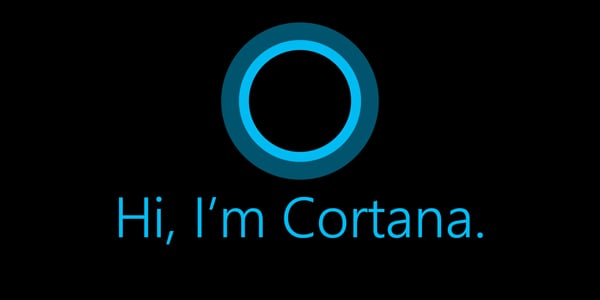 Curious about how Cortana made her way from assisting Master Chief in Halo over to helping you out on Windows Phone? During a sit-down with Microsoft's Marcus Ash, he spoke to us about what it took to get Cortana just right on Windows Phone and to be seen as a legitimate competitor to Apple's Siri.
First, the Cortana logo was the first thing Microsoft has to get right. Originally, they didn't want a physical representation. The thought was that people could think it was creepy if it is "too human." They also didn't want it to be like Clippy, the infamous character from Microsoft Office that was hated by many. It was also decided that Cortana couldn't be just a voice, since it wouldn't feel the same.
Initially, Microsoft tried to use the Xbox Live avatar idea, but that was odd due to everyone having the female Cortana voice. Then they started playing around with the circle. A circle can stretch, bounce, and transform. They also tried triangles, diamonds, hearts, and the ability of letter the user choose any of these. At the end of the day, the circle next to Metro on the start screen looked good, so that was what Microsoft decided on. The next issue was that a simple circle isn't iconic, and is hard to brand. That's when the Windows Phone team met with the Halo team at 343 Industries.
Click to continue reading How Cortana made the leap from Halo to Windows Phone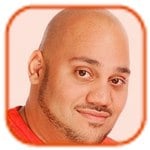 Posted by Andru Edwards Categories: Action, Adventure, Bungie, E3, Editorial, Features, First Person Shooters, Microsoft, Nintendo, Platformers, PlayStation 4, Survival Horror, Wii U, Xbox One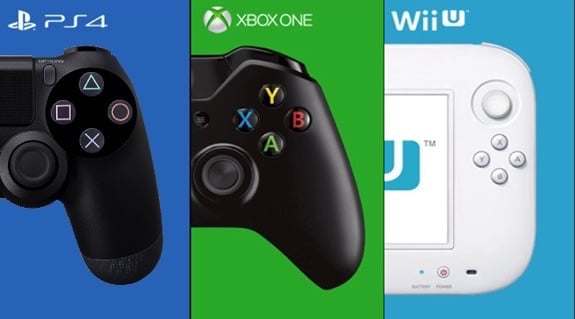 This year, E3 had one of those showing that only happens once every 8-10 years. E3, the Electronic Entertainment Expo, is the biggest video game conference in the world, and it's where game publishers show off what they're working on. E3 2014 was unique because it was the first one after the release of two major consoles--the Xbox One and the PlayStation 4. Developers got to show for the first time full portfolios dedicated to the new hardware, and it was glorious. There was a lot to see during both the Microsoft Xbox and Sony PlayStation media briefings, and Nintendo surprised many with game announcements of its own. I figured I'd whittle things down and share the ten games I was most excited about, in no particular order.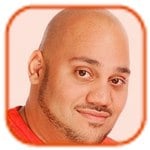 Posted by Andru Edwards Categories: Apple, Cell Phones, Features, Handhelds, Podcasts, Videocasts, Videos
Recently, we gave you a look at the 4.7-inch iPhone 6, and today we have the 5.5-inch design for you! Apple will announce the iPhone 6 next month, and word on the street is that for the first time, it will announce two new sizes for its flagship smartphone, the 4.7-inch and the 5.5-inch. What do you think of this one? For me, I think it's a little too big, but we know that there are a lot of people out there who love the large phablet form factor. Are you gonna pick up the iPhone 6? If so, which size are you gonna go with? Let us know in the comments, because we're curious!
Don't forget to subscribe to Gear Live's YouTube channel--also, we are giving away awesome perks for our Patreon backers - thanks for your support!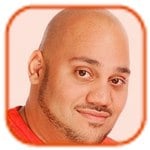 Posted by Andru Edwards Categories: Apple, Cell Phones, Features, Handhelds, Podcasts, Videocasts, Videos
The iPhone 6 is right around the corner, and we are giving you an advance look! Apple should be announcing its next flagship smartphone in September, but thanks to a bunch of leaked images, schematics, and dummy units used by accessory makers, we have a pretty good idea of what it's gonna look like. In fact, we have an iPhone 6 dummy unit here in house, and we show it to you in this episode! We also give our thoughts on the new form factor of the device, and what we like and don't like about it, along with things we hope change in the actual, final shipping version of the iPhone 6.
Don't forget to subscribe to Gear Live's YouTube channel--also, we are giving away awesome perks for our Patreon backers - thanks for your support!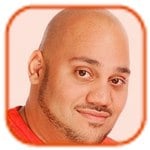 Posted by Andru Edwards Categories: Accessories, Wearables, Features, Music, Videos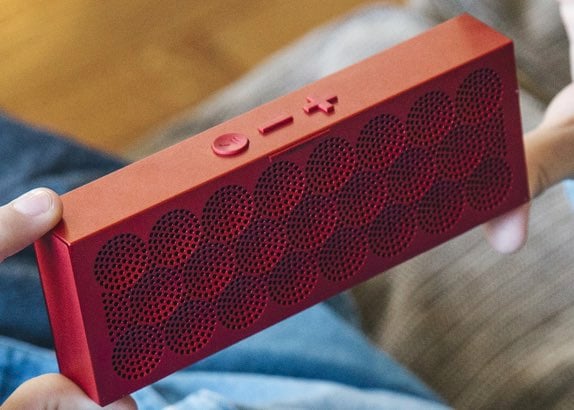 It's summertime, and we've got a few items we're giving away to bring the fun to a whole new level. Courtesy of AT&T here in Seattle, we've got a Jawbone mini Jambox, Jawbone UP24, and a Bodyguardz tempered glass protective cover for the iPhone 5 and iPhone 5s. Here's a little more on each item and why we think they're perfect for this Summer Bundle Giveaway:
Jawbone mini Jambox: Okay, for real, who doesn't wanna have music with them when by the pool or at the beach? A lot of us have a seemingly unlimited amount of music accessible by our smartphones and tablets, and the mini Jambox allows you to stream it over Bluetooth. At the next family BBQ, you'll be the star of the show.
Jawbone UP24: Fitness wearables are all the rage these days, and if you like tracking your stats or are looking for a motivational tool, then it's easy to see why. With the UP24, you can monitor your fitness throughout the day, and even track your calories and water intake. At night, it'll even keep track of how well you are sleeping, which is probably not well if you're out camping in a tent. The device connects to your smartphone or tablet using Bluetooth LE, so the battery lasts a full week, and there's no plugging anything in to sync.
Bodyguardz Screenguardz Pure: I always thought it was kind of silly for people to protect their smartphone screens with a thin plastic film. The Screenguardz Pure is a super-thin piece of tempered glass that can actually take a real beating, and exceeds the hardness of steel. That's protection.
So, are you ready to enter to win some of that goodness? Simply use the widget below to keep track of your entries! Remember, if you're a Gear Live Patreon backer at any level, you get an extra 25 entries in this giveaway! We've got a lot of ways for you to enter even if you aren't, but don't check off any that you don't actually perform. If you do, you'll be eliminated:
Click to continue reading Giveaway: Jawbone mini Jambox, UP24, Bodyguardz!
© Gear Live Inc. – User-posted content, unless source is quoted, is licensed under a Creative Commons Public Domain License. Gear Live graphics, logos, designs, page headers, button icons, videos, articles, blogs, forums, scripts and other service names are the trademarks of Gear Live Inc.