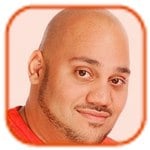 Posted by Andru Edwards Categories: Artist News, Rock, New Releases,
Christopher Lee has released a heavy metal album to celebrate his 92nd birthday.
The legendary actor reached the enviable age yesterday, and to mark the special occasion has brought out Metal Knight, a seven track collection which features two covers from the Man Of La Mancha musical which is based on the fictional character Don Quixote.
Speaking about the inspiration for the LP, Lee revealed, "As far as I am concerned, Don Quixote is the most metal fictional character that I know. Single-handed, he is trying to change the world, regardless of any personal consequences. It is a wonderful character to sing."
Lee - who is famous for his portrayal of Count Dracula in several Hammer Horror films and roles in the Star Wars and Lord of the Rings franchises - has posted a video on YouTube in which he explains the motivation for the tracks with of the featured songs being a metal cover of Frank Sinatra classic "My Way."
Click to continue reading Christopher Lee Releases Metal Abum to Celebrate 92nd Birthday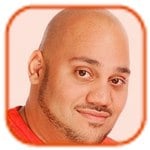 Posted by Andru Edwards Categories: Music Videos, Videos, Electronic, New Releases,
Idris Elba has directed a new short film for a track produced by Dutch DJ R3hab.
The actor chose to work on the promo for the song "Unstoppable," featuring Eva Simons, which will be included on the Pepsi Max Beats of the Beautiful Game album to celebrate the World Cup this year, because he loved the idea of being unstoppable. Idris, who has also achieved success as a DJ, said, "When I first heard the song I really loved the idea of being unstoppable ... it's self belief, its someone that just says, 'Guess what? I can do anything I want to do.'"
The six-minute video (seen after the jump) is set in the 1970s and features a group of teenagers on a school bus, outlining "the nerd," "the lads" and "the popular girls," who are all in different social circles. The promo tackles bullying and eventually shows the school nerd throwing away his glasses, standing up for himself and showing off his skills in a game of football as the girls watch one.
Click to continue reading Idris Elba Directs Short Film for New Song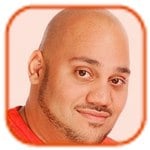 Posted by Andru Edwards Categories: Artist News, Gossip, Reunions, Rumors, Rock,
Johnny Depp is planning to reunite with his old band.
The 50-year-old star is reportedly planning on putting his acting career on hold so that he can get back together with his former band The Kids, whom he split from 30 years ago.
"It's something he's wanted to do for a while. He's a frustrated rocker and for all the success he's had as an actor, he still wishes he could make it in the music world," a source said.
The Pirates of the Caribbean actor is said to have been encouraged by his new fiancee Amber Heard, whom he met on the set of 2011 film The Rum Diary, to reclaim his position as lead guitarist in the rock band. "This will be his chance to live out his fantasies and see what might have been. But he's nervous the music critics might give him a hard time. The Kids decided to part ways in 1984 after moving from Florida to Los Angeles when Johnny landed a role in A Nightmare On Elm Street," the source said. "They've played the odd gig since but it's 30 years since they officially called it a day. Johnny thinks it's the perfect opportunity for them to go on tour and maybe even record an album. The band changed their name to Six Gun Method before they split so it will probably be under that name."
Click to continue reading Johnny Depp to Reform Rock Band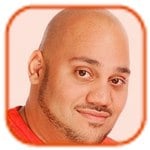 Posted by Andru Edwards Categories: Celebrities, Health & Beauty, News,
Jennifer Aniston says Justin Theroux "hijacks" her beauty products.
The 45-year-old star admitted her fiance has become obsessed and always tries to borrow her things to make himself look as good as possible, and she finds it "hysterical." Speaking to E! News, she said, "It's hysterical. What product doesn't he try to hijack? He's good to his skin, that's for sure. It's always, 'What are you using, what is that?' It's cute."
The We're The Millers actress admitted she has had to put her sunbathing days behind her after not taking enough care of her skin. "The sun, I feel, is like my friend I've had to say goodbye to," she said ruefully. "I was terrible as a kid. It was baby oil [that she rubbed on her body]... I mean, we all did it."
Jennifer recently insisted she was feeling "better" than ever lately, becoming a lot more comfortable in herself.
Click to continue reading Jennifer Aniston Admits Justin Theroux "Hijacks" Her Beauty Products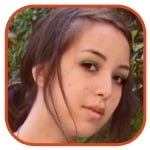 Posted by Robin Paulson Categories: Celebrities, Hairstyles,
"It's really important that he doesn't look like a woman - that's the biggest challenge. It's hard to have him not end up on the 'best hair' lists - and that definitely hasn't been our intention. He does have amazing hair, so it's kind of inevitable."
- Jared Leto's hairstylist Chase Kusero talks about the challenges of perfecting the Dallas Buyers Club red carpet looks.
(Make sure to check out other notable quotes.)
Read More

| People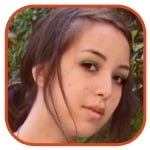 Posted by Robin Paulson Categories: Celebrities,
Angelina Jolie and Brad Pitt must think that couples who dress together are those who stay together...
The A-list couple were spotted on the BAFTA red carpet today wearing tuxes. While Angie's was clearly more suited for feminine wear (plunging neckline, 3/4 sleeves, see-through blouse, and undone bowtie hanging around her neck), Brad opted for a fairly traditional look. Is their matching formal wear adorably and fashionably cute or just downright annoying?
(Check out more questionable fashion looks here.)
Read More

| People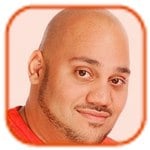 Posted by Andru Edwards Categories: Artist News, Alternative, Rock, New Releases,
Jared Leto doesn't find it difficult switching from his role as a frontman to being an actor.
The Thirty Seconds to Mars singer, whose recent performance in Dallas Buyers Club as transgender AIDS victim Rayon has seen him win a string of awards, insists moving between the two professions comes naturally to him.
"You could stick me in front of a pile of rubbish, and I'll make something out of it. It all comes from the same place, I'm a creative person, I find creative solutions to problems, and the difference is process. The process of making music is very intimate, because at least for me, and Thirty Seconds to Mars, I write the songs, my brother [Shannon] plays the drums, and we have so much responsibility from the music to the production to the videos to the design to the marketing to the tours and the production of the tours ... everything."
Click to continue reading Jared Leto Finds Juggling Acting and Music Easy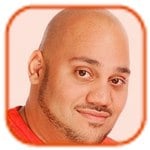 Posted by Andru Edwards Categories: Artist News, Upcoming Releases,
Breaking Bad star RJ Mitte wants to start a music career.
The 21-year-old actor - who played the character of lead actor Bryan Cranston's son, Walter Jr., in the recently concluded hit TV series - has aspirations to record some of his own songs and has been brushing up on his instrumental skills.
"I'm working on it right now, I'm learning guitar, I'm learning piano. I have a little bit of an issue, I have one good hand, the other hand is a little stiff and rigid, but I'm getting control over it. I love music, at one point I had close to half a million songs on a hard drive. My house is constantly being filled with music, every music, vinyl, everything. It's really brilliant."
Although RJ suffers from cerebral palsy (CP) - a condition which normally occurs before or during birth for a number of reasons, usually due to a lack of oxygen to the brain - through "tons of yoga" and exercise, he has the condition under control, and had to accentuate its characteristics for the series. "It took a little bit of convincing [to get the part], as at first Vince [Gilligan, show creator] thought I was actually too able-bodied. I can't tell you the last time I've gone to a doctor for my CP. I have it under control for the most part," he previously said.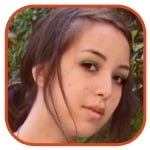 Posted by Robin Paulson Categories: Celebrities, Editorials, Fashion Designers, Hairstyles, Health & Beauty, Models, News, Sales,
+ The Kardashian trio unveiled their latest clothing collection, which they launched in collaboration with British retailer Lipsy. Unsurprisingly, Kourtney, Kim, and Khloe model off their floral, curve-hugging dresses in the adverts for the line (perhaps it's the only way they'd be able to sell it?). Major kudos that they're not of the typical sequined and glittery New Year's Eve dress fare, but at the same time, I can't imagine women flocking to the stores (or in Americans' cases, online store) for a summery frock when they're looking for something festive.
+ Britney Spears surprised fans with a Twitter photo showcasing her new hair color: platinum blonde. Love it or leave it?
+ Tyra Banks seems to have joined Jennifer Lawrence in the war against negative body image words, claiming that she refuses to utter "plus-size," instead opting for "fiercely real." Not sure how quickly the latter will catch on, but it's a start!
Click to continue reading Items Du Jour: Britney Goes Platinum, Tyra's War on "Plus-Size" Term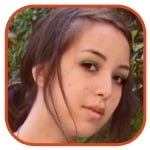 Posted by Robin Paulson Categories: Celebrities, Hairstyles,
After a string of flops at the box office, Johnny Depp has now made a poor choice during his latest trip to the hair salon.
The 50 year-old Lone Ranger star debuted his new 'do at Saturday's BFI London Film Festival Awards event, presenting his Sleepy Hollow and Dark Shadows co-star Christopher Lee with the BFI Fellowship honor. Depp is known for his varying looks according to whichever film project he's currently enlisted, but there's no word yet as to whether or not the bleach blonde choice is his own or for an upcoming movie role.
Love or hate the light locks?
Read More

| Us Magazine

© Gear Live Inc. – User-posted content, unless source is quoted, is licensed under a Creative Commons Public Domain License. Gear Live graphics, logos, designs, page headers, button icons, videos, articles, blogs, forums, scripts and other service names are the trademarks of Gear Live Inc.