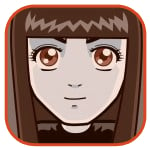 Posted by Sheila Franklin Categories: Activision, Music, PlayStation 2, PlayStation 3, Wii, Xbox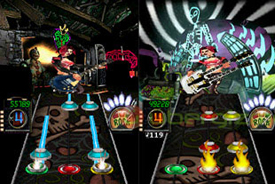 Activision has announced that Guitar Hero 5 will be available for the PS3, PS2, Xbox and Wii this fall. The new game has a set list of tunes from 85 different bands such as the Stones, Tom Petty, Kings of Leon and the White Stripes. The company says more than 25 musicians will make their debut in the game. Also new to the game are Party Play and RockFest modes, and Band Moments that gives the entire band a point boost for a good performance.
Read More

| Activision


Posted by Alex Lifschitz Categories: Activision, Culture, Music
From the Department of Plastic Instruments, we present you this little nugget of wondrousness: While you were struggling with a bag of cheese doodles, 14-year-old Danny Johnson entered the Guinness Book of World Records by scoring an astounding 973,954 points on "Through The Fire and the Flames", the Guitar Hero III song infamous as a destroyer of worlds and eater of babies. It's a 99% attempt, which is less than previous title holder Chris Chike's astounding 100% run-through (see above video), but it IS possible to get a higher score with careful Star Power placement. Hit the jump for the full press release.
Click to continue reading Guitar Hero player enters Guinness World Records, Rush still shunned from Rock n' Roll Hall of Fame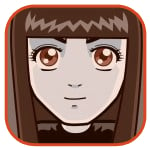 Posted by Sheila Franklin Categories: Activision, Hot Deals, Music, Xbox 360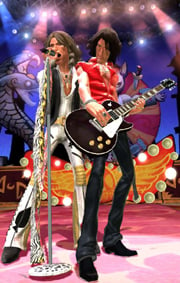 Walk this way to get a tuneful game for less. Guitar Hero: Aerosmith is available this week (or until they sell out) for a mere $24.90. The game features master tracks from the band as well as others chosen by them like Cheap Trick and Joan Jett. It is region free and works on any Xbox 360. Originally released July 2, 2008, grab one quick and show your buds that you truly are the master musician.
Read More

| Play-Asia


Posted by Alex Lifschitz Categories: Activision, Corporate News, Culture, Electronic Arts, Music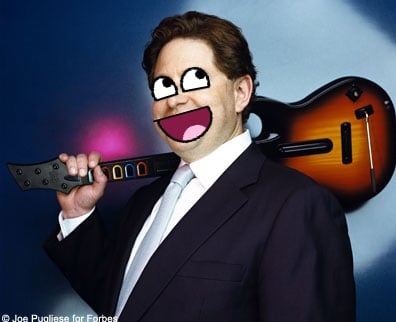 Hay fanboys, listen up! And before you read anything, the following was from FORBES, not Bobby Kotick, for the sake of Rock Band/Guitar Hero wars everywhere.
In a recent profile of Activision CEO and industry provocateur Bobby Kotick, Forbes decided to talk about a number of Activision bread and butter franchises, such as Tony Hawk's Pro Skater (whose empty, frail husk now litters that halls of Activision, milked clean of its sweet, sweet nectar). Somewhere around the end, though, is an interesting little snippet of text:
"EA also teamed with MTV to sell Rock Band, a shameless knockoff of Guitar Hero that added drums, bass and a microphone to the world of make-believe rock stars. EA says it is returning to an "auteur model" of designing games, taking bigger chances on fewer ideas."
Look, we should all see this kind of writing for what it really is: Unresearched and inflammatory. Even if you didn't know that the Rock Band guys are the guys who made Guitar Hero in the first place, it's a wee bit unprofessional to take sides. I've worked for Activision, and they've said some crazy things regarding the music game timeline, but don't confuse the quote as coming from Kotick.
Funny how they don't mention Guitar Hero: World Tour anywhere.
Read More

| Forbes


Posted by Alex Lifschitz Categories: Activision, Downloadable Content, Music, PlayStation 3, PlayStation Network, Xbox 360, Xbox Live Marketplace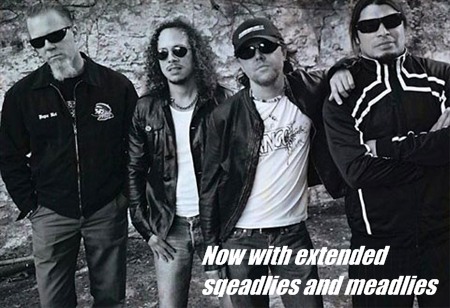 If you're keen on the ways of the music world, you may be interested: Metallica's new album, Death Magnetic, will be released in its entirety on Guitar Hero III this friday. It'll also have full compatibility with the upcoming Guitar Hero: World Tour on all instruments, and will feature two exclusive renditions of the song "Suicide and Redemption" featuring extended solos. It'll cost $17.99 on PSN or 1440 MS Points, though I would hope they might offer it for free to people who blew money on St. Anger. If you haven't heard the new songs yet, they're actually a pretty good throwback to the "...And Justice For All" days, though perhaps not to the stuff they wrote before bassist Cliff Burton succumbed to a bad case of being crushed by a tour bus. Check out the full press release after the break.
Click to continue reading Metallica's Death Magnetic Come to Guitar Hero III This Friday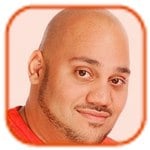 Posted by Andru Edwards Categories: Activision, Music, PlayStation 3, Rumors, Wii, Xbox 360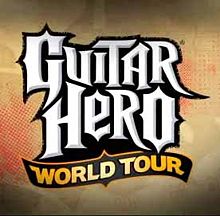 Very interesting - word on the street is that the Guitar Hero World Tour set list has been leaked onto the interwebs. If the list is to be believed, then World Tour is gonna have 87 tracks (14 of them being bonus tracks, 7 of them being sample songs), along with a few guitar battles that will make you go one-on-one with the likes of Sting and Ted Nugent. Obviously, no confirmation or anything on the validity of the list, but we certainly wouldn't be disappointed if it turned out to be true. Check the full list after the break.
Click to continue reading Guitar Hero World Tour track list leaked?
Read More

| GameFAQs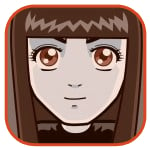 Posted by Sheila Franklin Categories: Corporate News, Music, Video Games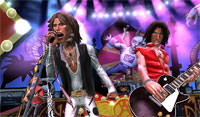 In honor of Activision's launch of "Guitar Hero: Aerosmith" last Friday, the band made a personal appearance at Times Square in NYC. After the press conference was held, the Hard Rock Cafe housed a game lounge where fans could try before they bought the game. While we know that Activision will sell a ton of them, it remains to be seen what effect the old rockers and their album sales will have on a younger generation.
Read More

| I4U News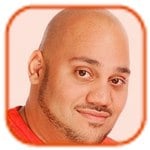 Posted by Andru Edwards Categories: Activision, Downloadable Content, Music, Politics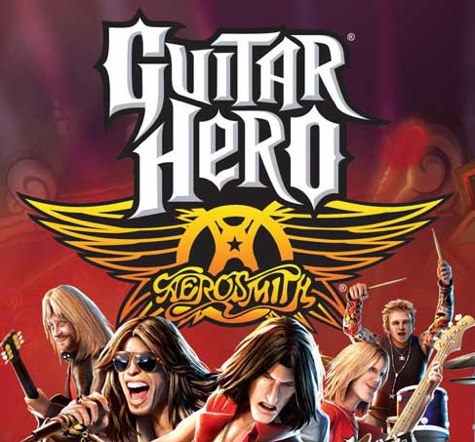 Looks like artist music is going to start becoming exclusive to specific brands, as it has been made public through Activision PR that all Aerosmith tracks are going to be exclusive to Guitar Hero. What this means is that, no matter how good the Rock Band Store gets (and it is very good), you will never see any more Aerosmith tracks appearing in that franchise. Sure, Rock Band owners do get one Aerosmith track, that being "Train Kept a Rollin," but seriously, that is just a drop in the bucket.
What we are wondering is, as these music/rhythm-based games continue to flourish, how many other artists are going to sign on for the exclusive? What do you guys think?
Read More

| Newsweek


Posted by Paul Hamilton Categories: Activision, First Person Shooters, PC, PlayStation 3, Release Dates, Xbox 360
Robert "402" Bowling from Infinity Ward has posted about some upcoming changes to the Call of Duty 4 beta on his blog. The most significant announcement is the closing of the beta on September 30th, but he also revealed that two days prior the level cap, which has been at 16 for a couple of weeks after being lifted from the initial cap of 11, will go up to 25. That gives beta testers only two days to jump from 16 to 25 before the beta closes down in anticipation of the game's release November 5th.
Part of the post hinted that CoD4 had gone gold, but Bowling refused to come right out and say it, saving the announcement for more official channels. He did say that Infinity Ward had received congratulations from the Sony of America and the Xbox 360 certification team, which leaves little room for doubt that the game is in the final stages before shipping.
The beta has been an excellent marketing tool for Infinity Ward since the strength of the game is quite evident from the limited, multiplayer-only test version. Even though the game is likely gold, the beta continues for developers to continue gathering data for the inevitable title upgrades and expansion packs. The raising of the level cap so close to the end of the beta is, speculatively, due to the launch of a certain multiplayer juggernaut a few days prior.
Read More

| Fourzerotwo's Blog


Posted by Paul Hamilton Categories: Activision, Music, Rumors
A rumor began circulating yesterday that the full and final track list for Activision's Guitar Hero III was available. The problem with the list was that while it seemed credible it lacked several bands who had previously announced their involvement with the game, notably Atreyu and Velvet Revolver.
We followed up with one of the original sources yesterday and he confirmed that the list was accurate but perhaps not 100% complete, which would leave room for additional songs to be announced closer to the release date or perhaps even kept under wraps until the game ships. In any case, the selection is shaping up nicely with a few unexpected inclusions.
Click to continue reading Expanded Guitar Hero III Track List Found
Read More

| Aeropause

© Gear Live Inc. – User-posted content, unless source is quoted, is licensed under a Creative Commons Public Domain License. Gear Live graphics, logos, designs, page headers, button icons, videos, articles, blogs, forums, scripts and other service names are the trademarks of Gear Live Inc.