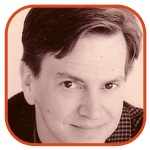 Posted by Tom Mason Categories: Action Figures, Editorials, Reviews,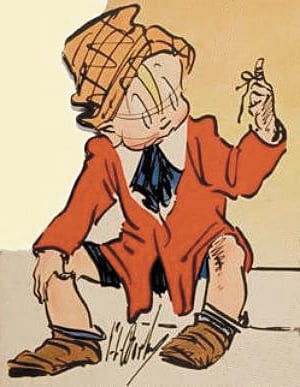 Looking for something to get your comic book fan for the Holidays? It's a tricky business. Comic book fans often have the stuff you'd want to give them or may not like the thing you want them to have. So it requires a very thoughtful approach. Here are some places to help you out.
Action Figure Times has listed their Top 10 Christmas gifts for action figure fans. #1? Captain Action, simply one of the greatest action figures of all time.
Forces of Geek has unleashed their Holiday Gift Guide.
And John Scalzi's reader-driven gift guide is essential for finding stuff that's off the beaten path.
The grand master of all holiday gift guides is, of course, Tom Spurgeon at The Comics Reporter. His is full of win.
Click to continue reading Give the Gift of Comics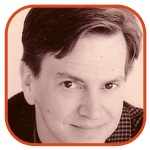 Posted by Tom Mason Categories: Action Figures, Editorials,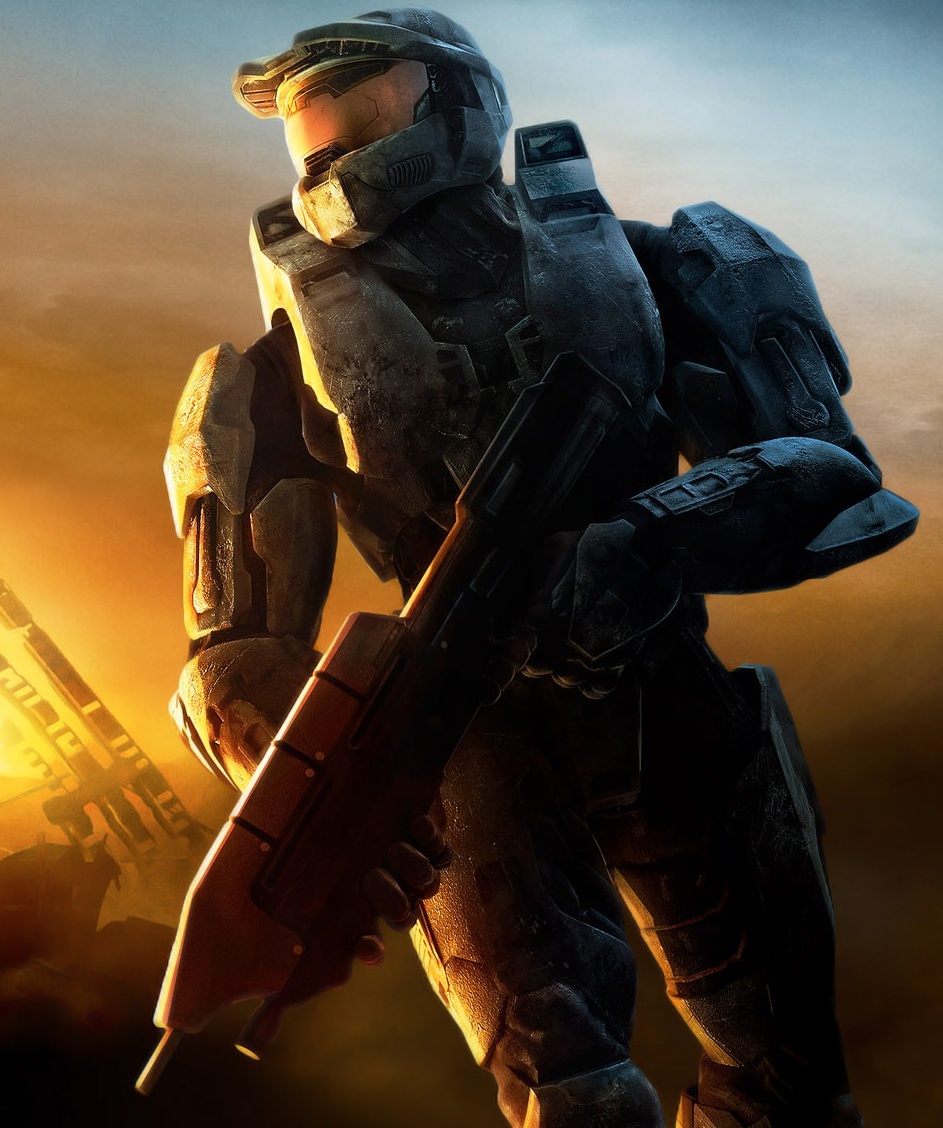 In the battle against The Covenant, the soldiers of Halo are looking for... a Consumer Products Category Manager.
That's right, recruit. Microsoft Studios/343 Industries needs a marketing person to "manage the development and execution of all 3D licensed merchandise, including product planning and execution, retail programs and quality control."
If you need reminding: "The Halo Franchise is a multibillion dollar entertainment franchise, spanning multiple product categories including games, collectibles, toys, novels, comic books, digital goods and apparel. Our product development team is responsible for working with our licensing partners to execute product plans that extend the Halo brand at the highest level of quality.
Click to continue reading Comic Book Jobs: Halo
Read More

| Seattle Recruiter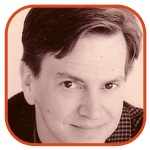 Posted by Tom Mason Categories: Action Figures, Editorials,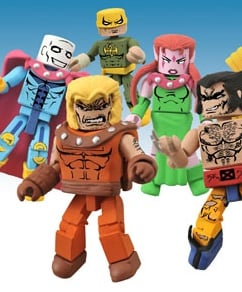 Do you have shelf upon shelf of collectible action figures based on obscure comic book characters? Are they arranged in alphabetical order, purchase order or by company?

Diamond Comic Distributors in Timonium, MD could be looking for a person just like you. They need a Marketing Supervisor but it's not for their regular comic book distribution business.
It's for their Diamond Select Toys and Collectibles division. So, you know, free sample toys now and then.

You'll be involved in trade show planning and budgeting, expanding awareness of company brands, sales support functions, copywriting and contests and the ubiquitous "all other duties as assigned."
Click to continue reading Comic Book Jobs: Diamond Comic Distributors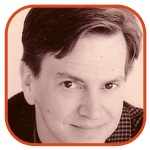 Posted by Tom Mason Categories: Action Figures, Editorials, Movies, Independent,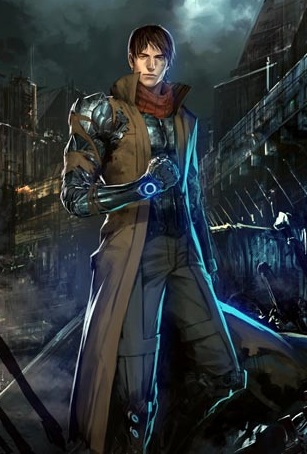 Is there a hint of Geppetto in your gene pool? Can you design and build your own toys? If so, there's an opportunity for you at 1821 Comics (that's the new L.A.-based comic book company that's working with Stan Lee on The War).
They're looking for a Toy Developer to design and build prototypes for toys and action figures "related to our various graphic novel properties."
I've worked with toy designers before and given the nod to various prototypes, including a character I co-created called, oddly enough, Prototype. It's fun. It's like watching Michelangelo sculpt Aquaman.
An "action/comedy web series" has sent out a casting call for non-union actors to appear in Deathfist Ninja Gkaiser. The short film will pay "homage to Japanese tokusatsu shows (i.e. Power Rangers, Kamen Rider, Godzilla)."
In addition to the standard human roles, they're looking for actors to play Dark Shinobi, the Butterfly Ninjas, and Dragon Sage Siyoki. My acting experience is limited to eating a Caesar salad at an L.A. dinner theater but I'll definitely want to see this when it's online.
Click to continue reading Comic Book Jobs: Toys, Actors And Taxes!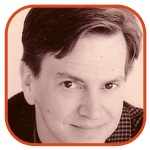 Posted by Tom Mason Categories: Action Figures, Editorials, DC Comics,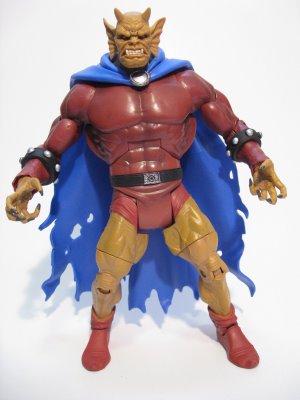 I don't think of a toy company like Mattel as having comic book jobs readily available, but then I'm happy to be wrong. The home of Barbie and Hot Wheels is looking for a Senior Level Project Management Associate to "join its team of Product Development professionals within its Action Play team."
This is all happening down in
El Segundo
, which sounds like the greatest name for a super-hero, but instead is the name of a city south of Los Angeles.
Mattel's Action Play team "is a cohesive group of talented and knowledgeable individuals." If you're selected you'll get to work with "some of the finest Toy Design and Development professionals in the industry." More specifically, you'll be working on DC Comics properties. Ah ha! So there's the comic book connection.
They want you to have "experience working for a consumer packaged goods company utilizing plastic materials." Responsibilities include "oversight of issues pertaining to product schedule, cost, product functionality, and quality." You're like the inspector of DC toys for Mattel.
Some might think that's the coolest job ever, and you'll get to see the toys long before they reach the shelves, and probably the conceptual ones that don't make it out of the Action Play meeting room.
Intrigued yet?
Click to continue reading Comic Book Jobs: Mattel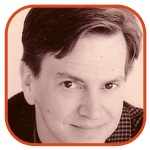 Posted by Tom Mason Categories: Editorials,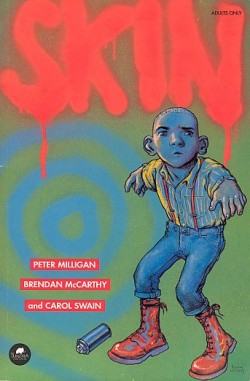 Happy holidays! Gravy is the Giant-Size X-Men #1 of my family and I'm so stuffed that my stuffed fingers keep hitting double keys. So I'll celebrate with a shortened post for the holiday season.
First off, over at The Comics Reporter, Tom Spurgeon has the Ultimate Black Friday Holiday Shopping Guide to nothing but good stuff - sound recommendations for you, your friends and even your family. Highly recommended, if only to open discussions.
Virginia Comic Con: Scoop over at Diamond Galleries has some nice photos of the recent Virginia Comic Con up. Michael Golden, John Gallagher, Chris Claremont, Larry Hama, Louis Small, Chuck Dixon, Steve Conley, Alex Saviuk, and Billy Tucci were among those present who got their picture taken.
Skin: Over at the Forbidden Planet blog, Joe revisits an old favorite, Skin by Brendan McCarthy, Peter Milligan and Carol Swain.
Spider-Man: You know what I really want for Christmas this year? A Spider-Man action figure dressed like Chris Claremont circa 1981.
Click to continue reading Weekend Reading: Spider-Man, Skin and The Princess And The Frog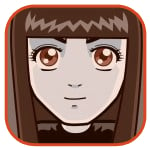 Posted by Sheila Franklin Categories: Misc. Tech, Movies, Toys,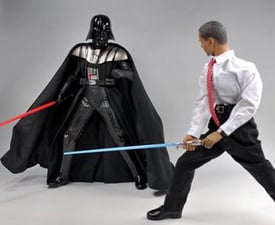 We already know that the U.S. is now obsessed with the first family and are scrambling for memorabilia, from dolls named Malia and Sasha to a collector's edition of Spiderman, but when we saw Japan's tribute we really cracked up. In an odd world where good still wins over evil, the president will certainly triumph over Darth Vader. The action figure set comes with 3 sets of hands, two ties, microphone, megaphone, watch, flag and stool (but no now-approved BlackBerry) at a price of ¥8090 (~$91.00.) Light sabers sold separately.
Read More

| Rinkya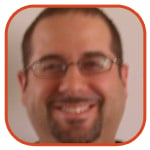 Posted by David Torres Categories: Editorial, Features, Toys, Kids,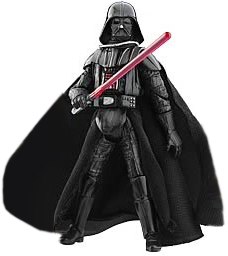 I was nine years old and I was a huge Star Wars fan. I was looking forward to Christmas like every kid and I hoped to get a ton of Star Wars stuff.
Christmas morning finally came and back then I would try to sneak out of bed at four or five in the morning so I could start playing. Sometimes I would get caught and I was told to go back to bed, but I always came out later after the coast was clear.
That Christmas I woke up early and quickly ran to the living room to start opening my presents. Every gift I opened was a toy. I don't remember all of the stuff I got, but as I said it was all toys!
I went searching to the back of the tree to see if there was anything I missed and I found a present in the shape of a rectangle. This meant it was shirt box – clothes! Ugh. I tossed it back and buried it under some of my sibling's presents.
Click to continue reading Holiday Gift Guide Flashback: A Dark Lord Christmas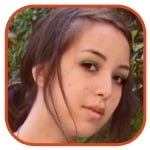 Posted by Robin Paulson Categories: Warner Bros, Action, Adaptation, Adventure, Classics, Mystery, Noir, Filmmaking, Upcoming Releases,
The sixth of each month has continuously marked the release of Watchmen video journals, chronicling production on Zack Snyder's latest comic-to-screen film.
This month he gives us a peek at the infamous prison escape scene, revealing how stunt actors are lit on fire! I was a bit disappointed that we don't clearly see Rorschach, though. In case you missed it on here, you can check out the photos of the Watchmen characters as well as the action figure prototypes. Enjoy.
Read More

|
Cinematic Happenings Under Development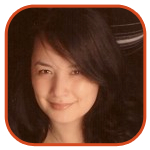 Posted by Veronica Santiago Categories: Warner Bros, Action, Adaptation, Adventure, Sequels, Upcoming Releases,
While the whole thing seems a bit morbid, I guess you kind of have to understand the reasoning.
In New York, collectors reportedly starting lining up around 4 A.M. this morning to cash in on Batman memorabilia. Their object of desire? The Heath Ledger/Joker action figure. The item, which sells for $9.99, quickly disappeared from the Times Square Toys "R" Us store and ended up on the internet within a matter of hours. (There's nothing like a tragic death that makes an eBay seller salivate more.)
Although some hopeful profiters have been requesting nearly $50 for both the Joker and Batman figures together, a spokesperson for the toy store says they expect to be getting shipments of The Dark Knight products on a regular basis.
Read More

|
New York Post
© Gear Live Inc. – User-posted content, unless source is quoted, is licensed under a Creative Commons Public Domain License. Gear Live graphics, logos, designs, page headers, button icons, videos, articles, blogs, forums, scripts and other service names are the trademarks of Gear Live Inc.