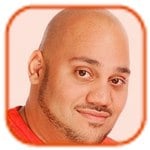 Posted by Andru Edwards Categories: Buena Vista, Disney, Lucasfilm Ltd., Science Fiction, Sequels, Celeb News, Filmmaking, Upcoming Releases,
Samuel L. Jackson was surprised to hear about Harrison Ford's injuries.
The 65-year-old actor was shocked by news that Harrison - who has reprised his role as Hans Solo in the sci-fi franchise - was crushed by a hydraulic door on set of the Star Wars: Episode VII last week, and insists the accident wouldn't have been his fault: "I'm sure it wasn't because he wanted to or it was something he was doing... I'm sure something went terribly awry if that happened because most times insurance companies don't like us doing those things!"
Click to continue reading Samuel L. Jackson Shocked by Harrison Ford's Set Accident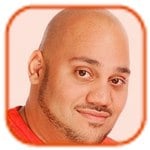 Posted by Andru Edwards Categories: Movies, Television, Legal Issues,
Lindsay Lohan is no longer being sued for an alleged hit and run incident.
Nubia Del Carmen Preza has dropped the lawsuit she filed against the 27-year-old actress in 2012. The nanny claimed she was pushing a baby stroller in West Hollywood in June 2010 when the Mean Girls star hit her with her Maserati.
Preza's lawsuit stated she had suffered "disabling and serious personal injuries, pain, suffering and anguish" and that she was seeking damages for all her medical expenses and lost time at work. A source told gossip website TMZ.com that Nubia has thrown in the towel and didn't get any financial settlement from the actress.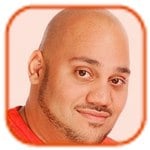 Posted by Andru Edwards Categories: Movies, Obituaries,
Paul Walker was traveling at over 100 miles per hour when the car he was in crashed.
The Fast and the Furious star died alongside his friend, Roger Rodas - who was driving - when their Porsche crashed and burst into flames in Santa Clarita, California on November 30.
A new report from the Los Angeles County Coroner released yesterday notes Roger was driving at an "unsafe speed" on the road - which has a designated limit of 45 miles per hour - and lost control of the car "for unknown reasons." After the car crashed into a tree and a lamp post "the vehicle was almost split in half ... the majority of the vehicle was also charred" by the fire which followed.
The report also states neither Roger, 38, nor Paul, 40, had alcohol, cocaine, marijuana or other impairing drugs in their systems. It has previously been found Paul died from a combination of traumatic and thermal injuries. The report also said the actor had been in a "pugilistic" stance at the time of the crash, meaning he had braced for impact.
Click to continue reading Paul Walker Was Speeding at Over 100mph at Time of Crash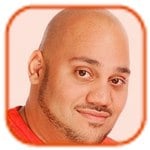 Posted by Andru Edwards Categories: Drama, Thrillers, Celeb News, Filmmaking, Upcoming Releases,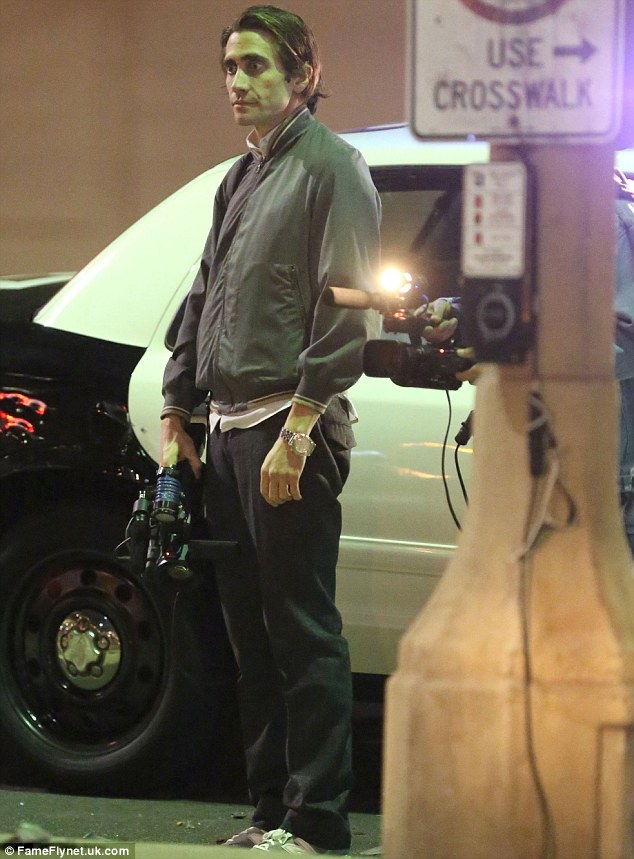 Jake Gyllenhaal was rushed to hospital after he injured his hand.
The 32-year-old actor severely cut himself while on the set of his new film Nightcrawler - in which he plays a struggling crime reporter in Los Angeles - on Wednesday and was forced to seek medical assistance.
"Jake was indeed filming Nightcrawler when during the shooting of an intense scene his character purposefully banged his hand into the mirror. Unfortunately the mirror broke and Jake's hand was badly cut up. He got numerous stitches at the ER and was released. He already returned to set for work," Gyllenhaal's rep stated.
Jake has been working hard to perfect his role and previously revealed he lost weight because his character was both "literally and figuratively hungry." He said"It takes place in a land where I think there is a desert in a lot of ways, great opulence, and at the same time, great vastness and emptiness. I knew that [Lou] was literally and figuratively hungry." In order to feel more like the character, the actor aimed to look almost skeletal and got into a "mode where I was always a bit hungry."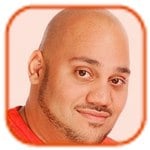 Posted by Andru Edwards Categories: Action, Adventure, Celeb News, Filmmaking, Upcoming Releases,
Samuel L. Jackson won't be doing anymore nude scenes.
The Django Unchained star recently injured his shoulder whilst shooting in Germany for his new film Big Game, and he's joked that the injury has ruined his chances of stripping off in any future movies.
"When I landed on my shoulder the ligaments which hold the clavicle down snapped and my clavicle jumped up... So yeah all my topless, naked, nude scenes are done now!" he quipped.
The 64-year-old actor, who has been on a strict vegan diet for the last three months, injured his shoulder after he was thrown out of a helicopter from a staggering height, but he insists he won't let the wound put a stop to his acting career: "I was flipped from a height of about seven feet out of a freezer, which is supposedly a helicopter flying through some woods. They had a camera on one end of the freezer and I was on the other and the stuntman jumped off the freezer, the camera flipped the freezer and I went flying out of it and landed on my shoulder." He added, "I love my job, I'm fortunate enough to be sort of in demand and I get to choose some interesting things to do and hopefully that will continue."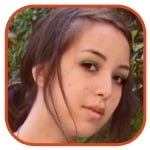 Posted by Robin Paulson Categories: Movies, Music, Television, Dating, Weddings, Celebrity Babies, Parties, Photos, Rumors,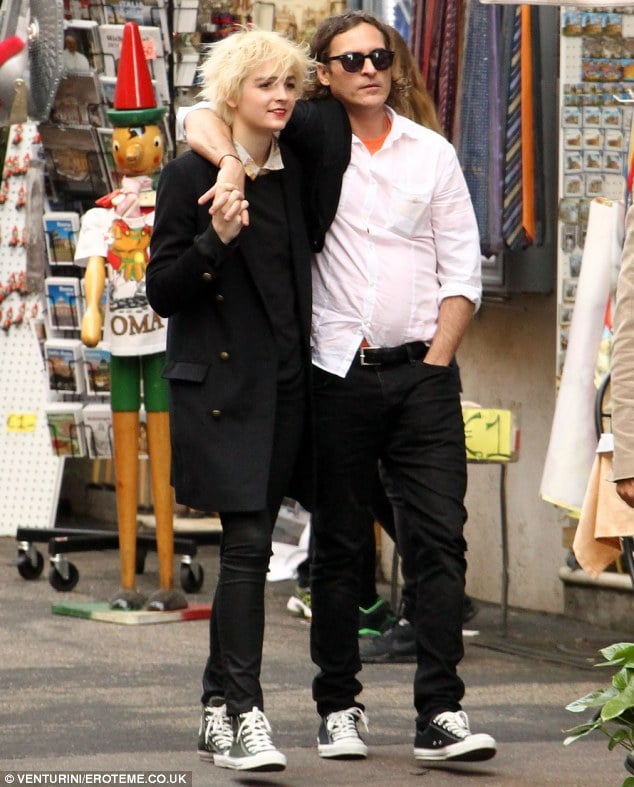 + Good celebrity Samaritan Isla Fisher reportedly tried to help Julianne Hough avoid what became her blackface scandal by advising her to wash her face off before the paparazzi got to her. Hough clearly didn't take her up on the advice, and Isla's reps are denying that she attempted to intervene.
+ Her actor Joaquin Phoenix was photographed frolicking around in Rome with a new lady who looks like Madonna straight out of the Eighties. Sadly, he didn't go back in time to bring Eighties Madonna to 2013, as it's been revealed that she's Allie Teilz, a 19 year-old DJ.
+ Want to see cute photos of baby North West posing with Givenchy designer Riccardo Tisci? Of course you do, which is why Kim Kardashian has been snapping up a storm over it.
+ Miley Cyrus has come out and proclaimed herself as one of the world's biggest feminists. Though one can't argue that she's definitely a staunch proponent for women expressing their sexuality however they may please, she doesn't seem too keen on abstaining from using other women's (especially black women's) bodies for one's own purposes.
Click to continue reading Celebrity Chatter: Isla Fisher's Advice to Julianne Hough, Kim Shows Off Baby North
Liam Payne rushed to hospital after a blaze at his flat left a friend injured on Monday night.
The 20-year-old One Direction star's balcony at his $4 million flat, located in Canary Wharf, London, caught light and an unknown male suffered 20 degree burns to his hands and face when something went wrong with the heater.
"His friend went to fill up the gas for a heating lamp, there was some sort of accident and the whole balcony went up in flames," a source said.
Two other people are also said to have suffered burns, meanwhile it is believed Liam was in the kitchen when the incident took place and remains unharmed. An ambulance and fire brigade was called at 9:45pm and it took 35 firefighters to put out the fire which has since destroyed Liam's balcony.
Station Manager Laurie Kenny, who was at the scene said, "Firefighters worked quickly and professionally to get the fire under control as quickly as possible. About 30 people left the building before we arrived and were not injured."
Click to continue reading Liam Payne Rushes to Hospital After Blaze at London Apartment
Chris Brown has been involved in a car crash.
The 24-year-old singer and his ex-girlfriend Karrueche Tran were involved in a collision on Tuesday when the bad boy rapper shunted his white Range Rover into a black Mercedes at a set of traffic lights in Beverly Hills, California. The "Fine China" hitmaker - who was en route to a recording studio with his former lover - immediately got out of his vehicle after the smash and exchanged insurance details with the female driver, whilst Karrueche took photos of the impact.
Nobody was injured in the accident and police were not called to the scene.
It is not the first time Chris has had car trouble. In February, Chris wrecked his Porsche 911 after he hurtled into a wall claiming he was cut off by "aggressive" paparazzi photographers in Los Angeles, California.
George Michael is still in hospital after his car accident.
The 49-year-old singer is being kept under medical supervision in a specialist trauma center in London after sustaining head injuries last week when he fell out of a car at 70mph on the M1 motorway in Hertfordshire, England. "Following the traffic accident on Thursday, we can confirm that he is still in hospital. We are keen to stress it's purely as a precaution for observation. He did suffer a couple of bumps and bruises to the head and that's why they are keeping him in - to keep an eye on him. He is doing better. He is making good progress and is looking forward to getting out," his spokesperson said.
The former Wham! star was a passenger in a silver Range Rover when he fell out of the moving vehicle onto the road at junction 6A, near St Albans. The incident is believed to have happened because he was trying to close the door properly. The lucky pop star narrowly avoided being hit by cars on the dangerous four-lane stretch of motorway, and his friends pulled on to the hard shoulder and ran across two lanes of traffic to help him.
Click to continue reading George Michael Still in Hospital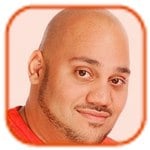 Posted by Andru Edwards Categories: Disney, Action, Adventure, Period, Remakes, Celeb News, Filmmaking, Upcoming Releases,
Johnny Depp was nearly "horrifically mangled" by a horse while filming The Lone Ranger. The 49-year-old heartthrob plays Native American warrior Tonto in the new Disney western and had an "unpleasant" moment when he fell off his steed, causing him to almost be crushed by the "death machine" of an animal.
Speaking on The Late Show With David Letterman, Johnny said:
"There was one moment in particular where it got unpleasant. We'd been running [the horses] all day and they weren't really interested in slowing down, at all. My horse that I was on decided to jump a couple of these little obstacles. The horse was unaware that the saddle I was wearing to sit on top of it was sort of jerry-rigged, kind of faked. When we came down, the saddle slipped and I went to the left and [lost] the reins, somehow I had the wherewithal to grab his mane - all very calm for some reason, I figured fear would kick in, but it didn't. I saw in front of my eyes these very muscular horse legs and the striations of muscles moving, this kind of death machine. One word popped into my head - hooves! You know? Hooves. In any case, mind the hooves."
Click to continue reading Johnny Depp Nearly "Mangled" by Horse on 'Lone Ranger' Set
© Gear Live Inc. – User-posted content, unless source is quoted, is licensed under a Creative Commons Public Domain License. Gear Live graphics, logos, designs, page headers, button icons, videos, articles, blogs, forums, scripts and other service names are the trademarks of Gear Live Inc.