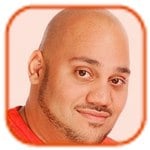 Posted by Andru Edwards Categories: Handhelds,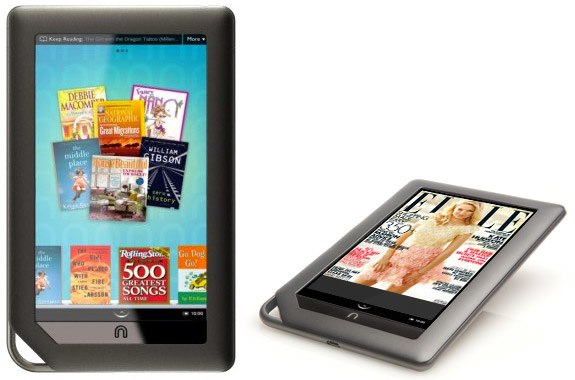 Barnes & Noble is readying an updated e-reader, the company revealed in a recent Securities and Exchange Commission filing.
"In a meeting with investor analysts on May 4, 2011, Barnes & Noble ... indicated it expects to make an announcement on May 24, 2011 regarding the launch of a new eReader device," the notice said.
The company provided no other details about what the updated e-reader might entail. The last major Nook upgrade was the Nook Color (pictured above,) which started shipping in November. The Android-based device includes a 7-inch touch screen and access to more than 2 million titles, as well as an extra-wide viewing angle intended for sharing. The screen boasts 1,024-by-600 resolution and 169 pixels per inch. It comes with 8GB of storage, expandable up to 32GB with a microSD card.
In late April, Barnes & Noble pushed out a major software update to the Nook Color, which included its own app store, an email client, the ability to play Flash video, and enhanced books. It also added support for Android 2.2 "Froyo" and Adobe Flash video.
Click to continue reading Barnes & Noble to introduce updated Nook e-reader on May 24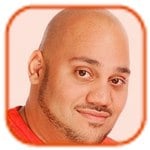 Posted by Andru Edwards Categories: Cell Phones, Google, Handhelds,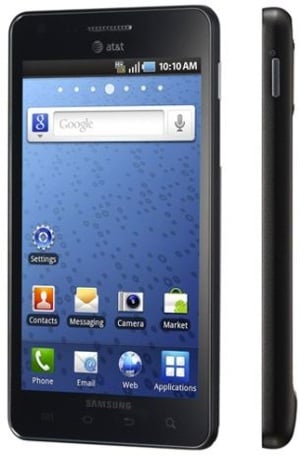 If you're on AT&T and the HP Veer isn't your cup of tea, AT&T and Samsung on Thursday announced the sale date and price for the Infuse 4G, the carrier's first smartphone with the HSPA+ 21 speeds that we consider to be the minimum for true 4G. The phone will go on sale on May 15 (same day as the Veer) for $199 with a two-year contract.
First previewed at CES in January, the Infuse is an interesting phone: it's unusually thin, long and wide. The Android 2.2 phone is of the standard black-slab style, but it has a 4.5-inch, 800-by-480 screen. That isn't higher resolution than the usual smartphone screen, but it's wider. The screen also sports Samsung's Super AMOLED Plus technology, which combines the increased outdoor visibility of Super AMOLED with more subpixels for truer colors. The phone is also very slim, at 9mm.
The Infuse has AT&T's fastest Internet speeds yet, but it's not quite the fastest smartphone AT&T has to offer; with a single-core, 1.2-Ghz Samsung processor, it's a bit slower than the dual-core Motorola Atrix 4G. It's still faster than most of the other smartphones on the market, though.
Click to continue reading Samsung Infuse 4G hits AT&T on May 15 for $199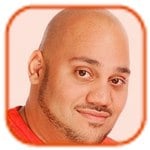 Posted by Andru Edwards Categories: Cell Phones, Editorial, Features, Microsoft,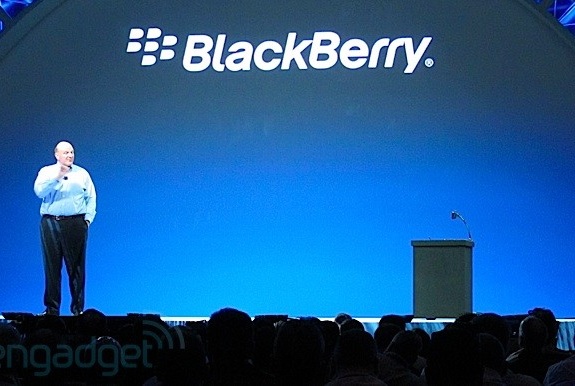 At this week's BlackBerry World trade show, everyone expected the top headliner to be the company's just-released PlayBook tablet and its new software offerings. As it turned out, the gadget ended up taking second spot to a surprise guest: Microsoft boss Steve Ballmer.
Ballmer came out during RIM co-CEO Mike Lazaridis' keynote yesterday morning to announce a partnership that would bring Microsoft's Bing search engine to BlackBerries. Search is a big deal in mobile devices, so it's fitting that a heavy hitter from Microsoft came to give its blessing, but many took the appearance of the CEO as a clear sign of bigger things to come.
Does RIM know what it's in for, though? There's considerable doubt over whether the company's strategy and platforms can be successful over the next couple of years. If they're not, Microsoft could end up owning RIM.
"Will Microsoft buy RIM? That is a possibility and a fast track for Microsoft to gain a foothold in the mobile hardware business," says Harry Wang, director of mobile research at Parks Associates. "RIM's market capitalization is only $25 billion and Microsoft has $48 billion in cash. If RIM's value drops to $15 billion, it will become an attractive target for Microsoft. Maybe Steve Ballmer was planting that seed during his keynote appearance at Blackberry World."
Click to continue reading Microsoft should buy RIM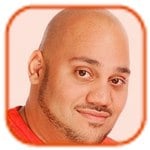 Posted by Andru Edwards Categories: Internet, Music,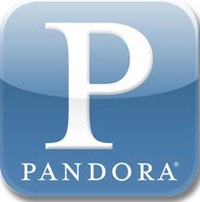 Today Pandora is expanding from Simon & Garfunkel to Seinfeld and George Carlin. The Internet radio service is adding 10,000 comedy clips from over 700 comedians to its existing music library.
A host of big names have already taken the stage, including: Bill Cosby, Bob Newhart, Cheech & Chong, Chris Rock, Eddie Murphy, George Carlin, Jerry Seinfeld, Joan Rivers, Richard Pryor, Mitch Hedberg.
"Adding comedians to the mix has been one of the top requests from our listeners," Pandora founder Tim Westergren wrote in a blog post. "We've taken the same approach to comedy as we have to music: carefully and deliberately analyzing comedic 'bits' across a very large number of attributes to capture the style, delivery and content of each performance."
Click to continue reading Pandora now serving over 10,000 comedy clips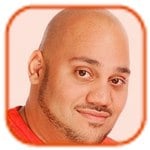 Posted by Andru Edwards Categories: Apple, Music, Portable Audio / Video, Software,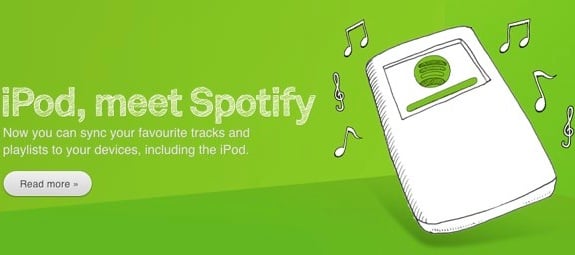 European online music service Spotify on Wednesday announced a new MP3 download service, as well as the ability to sync music on iPods and the Spotify iPhone and Android apps.
With Spotify's download service, users can purchase tracks in bundles. Ten tracks will set you back £7.99, 15 tracks will cost £9.99, 40 tracks will be £25, and 100 tracks will be £50.
"Spotify's new MP3 download service makes it possible to own your playlists in one easy step," the company said in a statement. "By introducing a range of MP3 bundles, we've been able to offer you some of the most competitive prices available—from as little as 50p per song."
Spotify features include the ability to: search, browse, and play millions of tracks; stream over Wi-Fi or 2.5/3G; access offline playlists; on-the-fly sync; a what's new tab; wireless sync of your local files to your phone; and the ability to tag favorites into a special list.
One of the most frequent requests, however, was the abilty to sync that music to Apple's iPod, something Spotify said is now a reality. Just connect an iPod to your computer via USB and it will appear in the "devices" section of the Spotify sidebar. You can then sync MP3s in your Spotify playlists to the iPod.
Click to continue reading Spotify unleashes music downloads with iPod syncing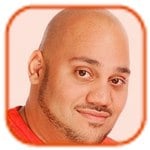 Posted by Andru Edwards Categories: Corporate News, Google, Handhelds,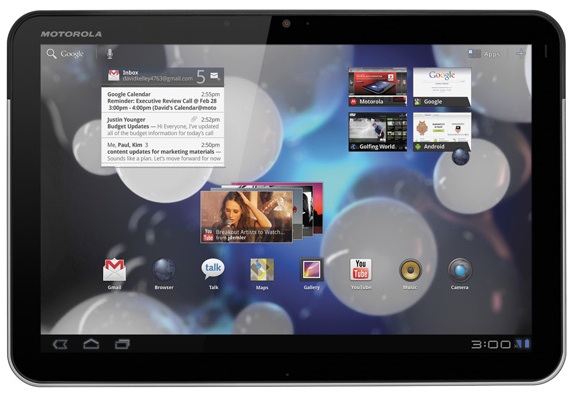 Motorola Mobility shipped 250,000 Xoom media tablets in the first quarter while improving year-over-year revenue to $3 billion but taking an $81 million loss in the three months ending April 2.
Motorola Mobility, recently split off from Motorola Solutions, also shipped 4.1 million smartphones in the first quarter of 2011, the company said Thursday. In all, Motorola Mobility said it shipped 9.3 million mobile devices in the quarter, beating analyst expectations.
Motorola split into two independent public companies in January with Motorola Mobility generally considered a spin-off. Motorola Solutions—which makes bar code scanners, police radios and other products—also reported earnings Thursday and had net income of $497 million, up from $69 million in the first quarter of 2010.
Click to continue reading Motorola says they've shipped (not sold!) 250,000 Xoom tabelts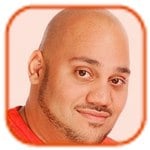 Posted by Andru Edwards Categories: Broadband, Cell Phones, Handhelds,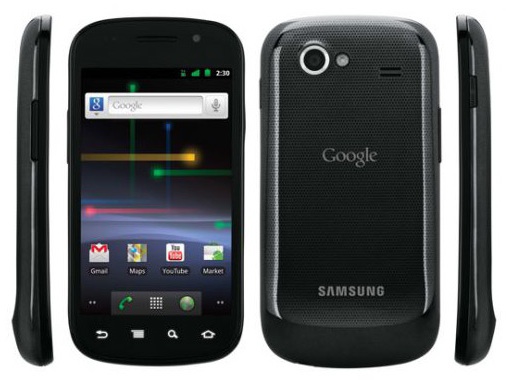 The Samsung Nexus S 4G will be available from Sprint starting May 8, the carrier announced this morning.
Users can snap up the Android-based smartphone for $199.99 with a two-year contract in Sprint retails store, online, and at Best Buy.
Sprint and Samsung first announced plans for the Nexus S 4G in late March; it's Sprint's first pure-Google Android phone and the first stock Android phone with WiMAX.
The phone will run Android 2.3 Gingerbread and a 1-GHz processor. It features a 4-inch Super AMOLED 480-by-800 touch-screen display, a rear-facing 5-megapixel camera with camcorder and flash, and a front-facing VGA camera. The Nexus S 4G is Bluetooth-enabled, has stereo speakers, and a media player with 3.5mm stereo headset jack.
Sprint said the phone features a curved design that provides "a more comfortable look and feel," as well as a screen that "produces less glare than on other smartphone displays when outdoors, so videos, pictures and games look their best and the sun won't wash them out."
Click to continue reading Nexus S 4G launches May 8 on Sprint for $199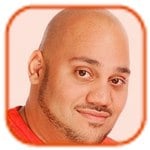 Posted by Andru Edwards Categories: Cell Phones, GPS, Microsoft,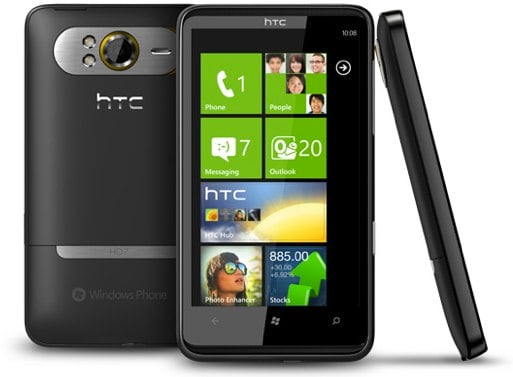 Microsoft has confirmed that Windows Phones don't store location history in a manner similar to the iPhone, which records the location data in an unencrypted file. The news that some iOS devices keep location data came to light last week, although Apple warns users of the practice (if not the precise methods) in the fine print of the phone's terms of service.
Microsoft told us unequivocally that phones running Windows Phone 7 do not store location history. Like most other phones, the platform offers plenty of location-based apps, and those apps require user consent before they begin tracking. Windows Phones also offer the common feature of a "global switch" that lets the user disable all location services, and Microsoft says its "Find My Phone" service keeps only the phone's most recent location.
We also contacted Nokia, RIM, Google, and HP about how the companies' mobile platforms store location data, and none, save Microsoft, have responded. It's been confirmed independently that Google Android also tracks and stores location data.
Click to continue reading Microsoft says Windows Phones don't store location history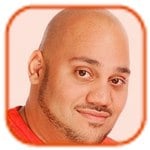 Posted by Andru Edwards Categories: Editorial, Handhelds, Rumors,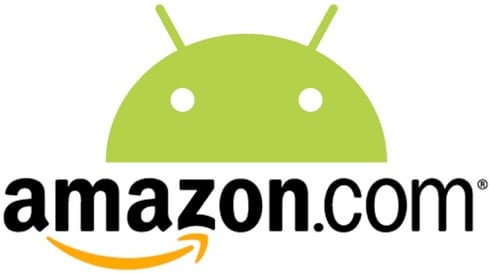 Is Amazon preparing to launch an Android tablet? Peter Rojas of gdgt thinks so, and the time does seem right for a refresh to the company's Kindle e-reader; the last time the product got a major upgrade was two years ago. And, as Rojas points out, there's a wealth of circumstantial evidence that points toward Amazon readying a tablet.
Apple has thoroughly dominated the tablet market since the iPad first went on sale about a year ago. The company sold more than 14 million iPads last year, and analysts project that Apple will move as many as 60 million iPad 2s in 2011 (though first-quarter sales were down). Although there was buzz that the Motorola Xoom, the Samsung Galaxy Tab, or the BlackBerry PlayBook might present some competition for Apple's wildly popular tablet, no company has yet been able to produce a tablet worthy of taking on the mighty iPad. Amazon might be the most likely candidate.
Click to continue reading Is Amazon preparing to launch an Android-powered Kindle tablet?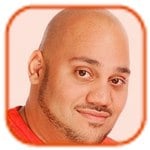 Posted by Andru Edwards Categories: Broadband, Cell Phones, Handhelds, Wireless / WiFi,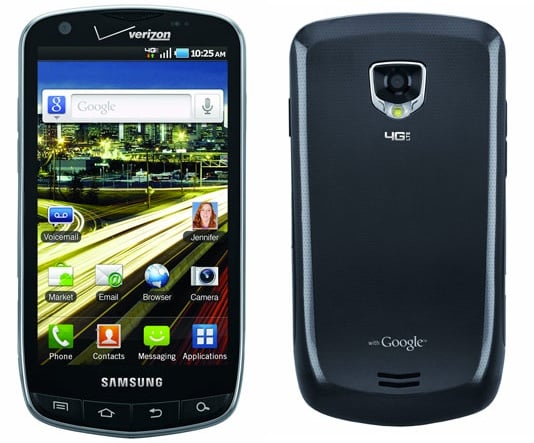 Verizon today announced that the Samsung Droid Charge will be available on April 28. The Droid Charge is Samsung's first LTE phone, capable of running on Verizon's 4G LTE network.
This will be the second LTE phone on Verizon's network, following the HTC Thunderbolt. The Droid Charge will be running Android 2.2 and powered by a 1-GHz processor. It will feature a 4.3-inch Super AMOLED screen, as well as an 8-megapixel rear-facing camera with LED flash, and a 1.3-megapixel front-facing camera for photos and video chatting.
The Droid Charge's Web browser will support Adobe Flash, and the phone will come loaded with Samsung Media Hub, which features movies and televisions shows to rent or buy.
Verizon claims that users can expect download speeds of 5 – 12 Mbps and upload speeds of 2 – 5 Mbps when connected to the 4G LTE network. The Droid Charge will also feature a mobile hotspot mode that allows up to 10 Wi-Fi enabled devices to tap into those 4G speeds, or up to five devices to connect when on the 3G network. Even better, Verizon is including the mobile hotspot feature at no additional cost for a limited time.
The Droid Charge will be available in Verizon stores and online for $299.99 with a new two-year contract. Verizon is also offering a $25 credit to the Samsung Media Hub for users purchasing the phone.
Gear Live has tested a number of devices on Verizon's 4G LTE network, and it is indeed fast. We will soon be testing the Droid Charge and will post a full review.
During an earnings call this morning, Verizon said it has sold 260,000 Thunderbolts and another 250,000 4G LTE Internet devices.
Click to continue reading Samsung Droid Charge: 4G, Android 2.2, $299
© Gear Live Inc. – User-posted content, unless source is quoted, is licensed under a Creative Commons Public Domain License. Gear Live graphics, logos, designs, page headers, button icons, videos, articles, blogs, forums, scripts and other service names are the trademarks of Gear Live Inc.