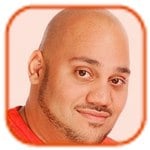 Posted by Andru Edwards Categories: Broadband, Cell Phones, Wireless / WiFi,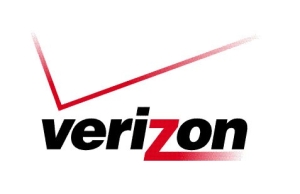 Verizon will publish an API that could allow consumers to "turbocharge" the network bandwidth their smartphone apps use for a small fee, executives said Tuesday.
Verizon anticipates that a customer running an app on a smartphone will have the option to dynamically snatch more bandwidth for that app, if network congestion slows it down, said Hugh Fletcher, associate director for technology in Verizon's Product Development and Technology team. The app, however, must be running what Verizon referred to as the network optimization API it is currently developing, and hopes to publish by the third quarter of 2012.
Users could have the option to pay for the extra bandwidth via a separate microtransaction API Verizon is developing and hopes to have in place by the end of 2012, Fletcher said.
Click to continue reading Verizon WIreless to allow customers to pay for 'Turbo' speed boost for apps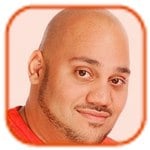 Posted by Andru Edwards Categories: Broadband, Corporate News, Wireless / WiFi,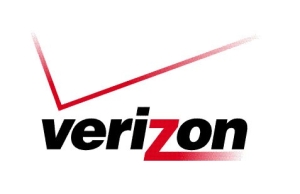 Verizon has indicated that it plans a residential LTE broadband service that could roll out in the fourth quarter, a fixed antenna that would challenge AT&T, Comcast and others for a home broadband connection.
Verizon also reiterated that it plans to concentrate its FiOS investments in areas it already serves.
Verizon executives said that a national rollout of a fixed broadband LTE voice and data package could be based on the "cantenna," a fixed antenna that it has already deployed with DirecTV, according to comments made by Francis J. Shammo, Verizon's chief financial officer, during Verizon's earnings call last Friday.
While Verizon executives did not state that the company was winding down its residential fiber optic (FiOS) service, executives gave several hints that geographic expansion was not in the cards. Verizon already serves 16.27 million premises in its 12-state wireline service territory, representatives said via email, mostly on the East Coast. But Verizon also began indicating in 2010 that it was going to focus its FiOS investments on the markets it already serves, last year.
Click to continue reading Verizon to take on AT&T, Comcast with residential LTE service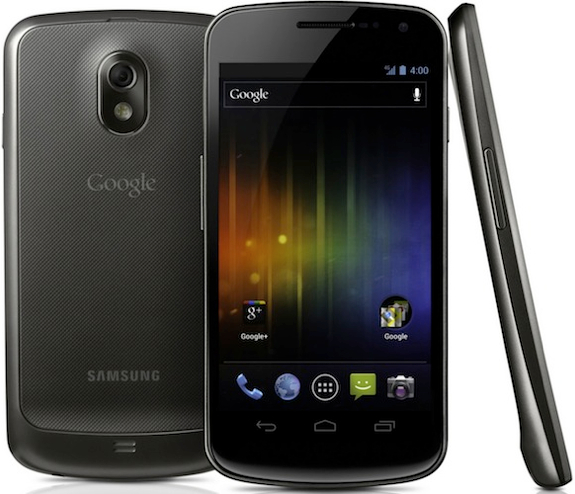 Google's next iteration of its mobile operating system has officially been dubbed Android 4.0 and it will be available for the first time on Samsung's new Galaxy Nexus smartphone.
The two companies lifted the curtain on the OS affectionately known as Ice Cream Sandwich and the Galaxy Nexus smartphone that will be the first to run it in Hong Kong late Tuesday evening (promotional video after the break.) Google said Android 4.0 would be immediately available to developers. Samsung will begin shipping the Galaxy Nexus worldwide in November.
And here's what you need to know about Samsung's Galaxy Nexus:
A slim and curvy design. The Galaxy Nexus is 8.94 millimeters thin with a 4.29-millimeter bezel and a wider screen than on earlier Samsung smartphones that's achieved "without the phone feeling any thicker in your hand," according to the company. The next-gen handset has a curved back that's contoured for a "softer, more natural look and feel," while the buttonless design and slip-resistant hyperskin backing are also highlights.
Click to continue reading Samsung Galaxy Nexus: 4.65-inch HD display, Android 4.0 Ice Cream Sandwich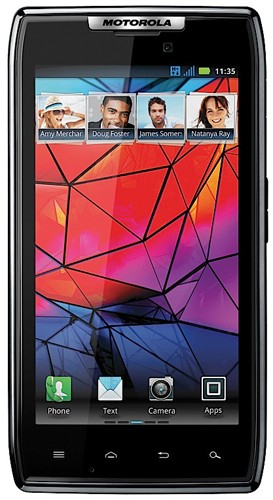 Today Motorola announced the return of their most popular brand ever when they unveiled the Droid RAZR smartphone. The RAZR isn't just another Android handset, and you know they Motorola wouldn't just slap that name on any average device. This one has a Gorilla Glass covered 4.3-inch qHD Super AMOLED display (this has not been seen on any other mobile phone to date,) and a body made of Kevlar, making it lightweight, water-resistant, and durable. On the inside you've got a dual-core 1.2GHz TI OMAP4430 chip, 8 megapixel camera that records 1080p video, 1 GB RAM, and 16 GB flash storage onboard (and another 16 GB on the included microSD card.) It also runs on Verizon's 4G LTE network.
Motorola's also tried to make the phone as thin as they could, touting that it's just 7.1mm thin, but that doesn't take into account the thicker bottom area. Who's counting, right? One other nice feature is the addition of something Moto's calling SmartActions. It's meant to preserve and optimize battery life by doing things like turning off Bluetooth when you get home, or clocking down the processor while you're on a phone call.
You'll be able to squeeze out 12.5 hours of talk time when this bad boy hits Verizon this November 6th, and it'll cost you $299 for the priviledge. Pre-orders start October 27th.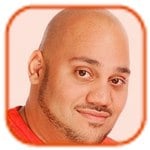 Posted by Andru Edwards Categories: Broadband, Cell Phones, Wireless / WiFi,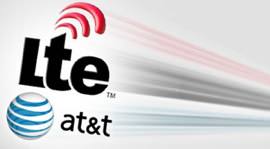 AT&T officially dipped its toe into the waters of higher-speed mobile communications today with the debut of the company's 4G LTE network – yes, that's 4G LTE, not just "4G" – in five launch cities: Dallas-Fort Worth, San Antonio, Houston, Atlanta, and Chicago.
And it's safe to say that mobile users aren't going to be overtaxing the service anytime soon, as there currently aren't any AT&T handsets that would actually be able to make use of the new network. Users would have to pick up either AT&T's USBConnect Momentum 4G modem, Elevate 4G mobile hotspot, or USBConnect Adrenaline in order to get Wi-Fi friendly devices or laptop and desktop PCs connected up to 4G LTE. Those, or the recently announced HTC Jetstream 10.1-inch tablet, which promises to support both AT&T's 4G LTE and "4G" network, or HSPA+.
That's a big difference that's worth highlighting, as it's sure to ensnare neophyte consumers who can't understand why their "4G" devices don't work on AT&T's new network. We're talking different technologies: 4G LTE isn't 4G, or HSPA+. The latter's more closely related, technology-wise, to a 3G network. And it's worth noting that 3G devices aren't themselves compatible with an HSPA+ network. Got it?
Click to continue reading AT&T 4G LTE compared to Verizon 4G LTE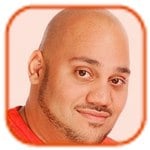 Posted by Andru Edwards Categories: Broadband, Corporate News, Wireless / WiFi,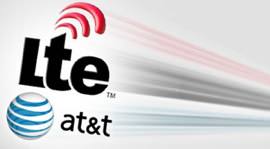 AT&T will light up its 4G LTE network on Sunday, Sept. 18, an exec said Thursday.
John Stephens, the CFO of AT&T, revealed the launch date at the Bank of America Merrill Lynch Media, Entertainment and Communications conference in Bellevue, Washington, according to Fierce Wireless. No locations were announced, but in May, AT&T said it would first hit Atlanta, Chicago, Dallas, Houston, and San Antonio.
In August, another AT&T exec said the company was on track to debut 15 LTE markets and up to 75 million POPs (points of presence) by the end of the year. Next year's rollout pace will depend on regulatory approval of its proposed T-Mobile merger, which is currently in limbo.
AT&T reportedly demoed its LTE network in Plano, Texas, the location of AT&T's Foundry, which delivered speeds of 28.87 Mbits/s down and 10.4 Mbits/s up.
Click to continue reading AT&T launching its 4G LTE network on September 18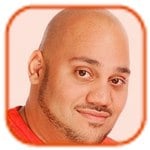 Posted by Andru Edwards Categories: Cell Phones, Features, Galleries, Handhelds,
After much delay, the Motorola Droid Bionic has finally launched, and we've got one in at Gear Live HQ to review. While we play with the 4.3-inch display toting, 4G LTE packing, 1080p video shooting, Android 2.3.4 Gingerbread smartphone, we've got a gallery of photos that we've taken to show it off. Go ahead and peep the images in our Droid Bionic unboxing gallery, and be on the lookout for our review soon!
[Camera: Chris Aarons]
Gallery: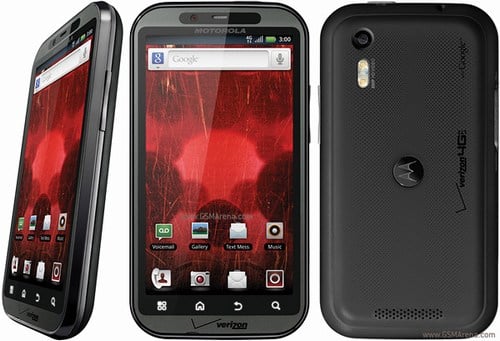 Motorola's long-awaited Droid Bionic smartphone is finally here.
The device, Verizon's first dual-core, LTE phone, is available now at Verizon stores and online at verizonwireless.com. It doesn't come cheap, though: the Bionic will set you back $299.99 with a two-year contract.
For a limited time, those who purchase the Lapdock accessory, which essentially turns your smartphone into a 11.6-inch laptop, will get a $100 mail-in rebate when subscribing to the $50, 5GB data plan or higher. That Lapdock, however, is also $300.
Click to continue reading Motorola Droid Bionic now available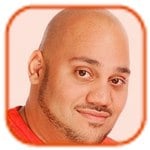 Posted by Andru Edwards Categories: Cell Phones, Handhelds, Rumors,
A draft of the Motorola Droid Bionic's user manual surfaced on the Federal Communications Commission's website, confirming most of the specs that were pulled from Motorola's website last week.
On paper at least, the dual-core smartphone built for Verizon's super-fast LTE network looks like a beast. The filing confirms that it will sport a 4.3-inch qHD display, a GHz TI OMAP 4430 dual-core processor with 1GB of RAM and 32GB of storage, a microSD card slot, an 8-megapixel rear-facing camera, and a VGA front-facing camera. It'll have an HDMI 1.4 output for mirroring the phone's display on a larger screen and support wireless charging. Furthermore, the Bionic will run Android 2.3.4 "Gingerbread."
Click to continue reading FCC filing shows Droid Bionic won't be a global phone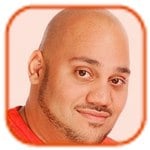 Posted by Andru Edwards Categories: Accessories, Cell Phones, Features, Videocasts,
We open up the Verizon 4G LTE MiFi hotspot in this episode of Unboxing Live. The MiFI is a portable Wi-Fi hotspot that connects to Verizon's vast 4G LTE network at speeds that meet, or in some cases, exceed, the typical home broadband speeds that we are all used to. You can connect up to five devices to the network that the MiFi creates, allowing you fast Internet access on the go, anywhere within Verizon's 4G footprint. Leave a 4G area, and the MiFi will drop down to 3G speeds, which is a nice backup, and not something that all current 4G hotspots offer. It also has a low power e-ink display to show the status of the connection and battery life, something Samsung's SCH-LC11 4G hotspot surprisingly left out.
Big thanks to our sponsor - GoToMeeting makes it easy to collaborate with anyone, anywhere - and they have just released their new HD faces feature that lets you see the webcams of up to 6 users as a time, which means you're collaborating face-to-face. Also, be sure and grab a free $5 credit from JackThreads now!
© Gear Live Inc. – User-posted content, unless source is quoted, is licensed under a Creative Commons Public Domain License. Gear Live graphics, logos, designs, page headers, button icons, videos, articles, blogs, forums, scripts and other service names are the trademarks of Gear Live Inc.