Posted by Christopher Sasaki Categories: PlayStation 3, SEGA, Sports, Xbox 360,
Sega updated gamers on Virtua Tennis 3 today, according to a report on Gamasutra. While the game was previously shown running at 1080P on the Playstation 3, it now appears that the Xbox 360 version will be the first game for that platform to run at full 1080P resolution. If that weren't enough to take the shine off of the Playstation 3 version, Sega also promises exclusive online support for the Xbox 360 version as well. In trade, Playstation 3 owners get support for SIXAXIS tilt support. Still, the dual-platform release may be more interesting than just for the feature differentiation; the Playstation 3 version is being developed by Sega's AM3 division, while the Xbox 360 version has been outsourced to Sumo Digital.
Read More

| Gamasutra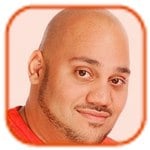 Posted by Andru Edwards Categories: CES, CES 2007, Features, HDTV, Home Entertainment, Videocasts, Videos,
Read More

| The Bleeding Edge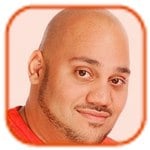 Posted by Andru Edwards Categories: Gizmatic, Short Bytes, CES, CES 2007, Features, HDTV, Home Entertainment, Videocasts,
Olevia announced a series of new HDTV flat panels at CES this year. The new panels sport 1080p resolution, along with new technologies to help improve sharpness, contrast, and the all important black levels.
Posted by Michael Cardiff Categories: Action, Driving, Hardware, PlayStation 3,
Another day, another Sony PR fumble… The web is all a-titter this time with the controversy over whether or not Motorstorm for the PS3 will or won't run at 1080p and 60 frames per second. For all of you catching up on the history of this story, here's how it's gone down so far…
1080p resolution running at 60 fps has been the holy grail of gameplay for quite a while, and a spec that the PS3 can technically support (though it has only done so currently in relatively "empty" titles like Gran Turismo HD and NBA 2K07). This has been a bullet point touted by Sony for a while, since the Xbox 360 doesn't currently support games running at true 1080p. So when Peter Dille of Sony gave his keynote indicating that the already-beautiful Motorstorm would be running at 1080p and 60fps, the web was ablaze with Sony fans declaring victory. Motorstorm already looks amazing, with some great texture work and impressive physics, and having the game run at that high of a resolution and framerate almost sounded too good to be true. Still, even the attendees at the Sony CES booth were proclaiming that Motorstorm would be breaking this technical barrier. Well, after all this hubbub, it turns out that somebody either got it wrong, or was exaggerating the numbers, or just plain didn't talk to their technical staff. Motorstorm will be running at 720p and 30fps, at least according to the developers.
All of this has put ArsTechnica's Ben Kuchera in a pretty foul mood.
It's not like the gaming press made up the 1080p, 60fps Motorstorm story by ourselves. Sony employees were telling the press that would be the resolution and the framerate. Let's give them the benefit of the doubt, and say the people running the televisions at trade shows may get their facts wrong. Of course, the Senior Vice-President of Marketing for your company should know better.

In the CES keynote, which you can watch here, Peter Dille states that we'll see Motorstorm at 1080p running at 60fps. He makes this point strongly, in an attempt to prove the power of the PS3, before telling us it's the only "true" high definition system on the market. I would say that point is arguable at best, but there is no doubt he was selling Motorstorm as an example of their 1080p content.
Please Sony, just make sure you've got your facts right before you start touting your console's specs, mmmkay?
Read More

| 1up.com


Posted by Chris Cardinal Categories: CES, CES 2007, Features, HDTV, Home Entertainment,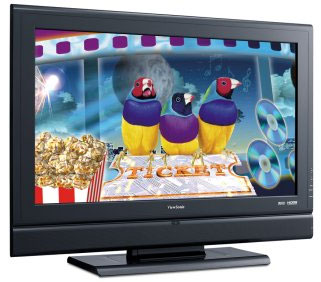 Viewsonic has decided to enter the fray with their 1080p 42-inch LCD. The N4261w includes dual HDMI inputs, a 1,500:1 contrast ratio and a launch date in March with a price tag of $1,799. Low-priced 1080p might seem a bit anachronistic, but we're glad to see them coming down the pipeline sooner rather than much later. Its 46-inch bigger brother, the N4661, will launch in Q2.)
Posted by Christopher Sasaki Categories: Driving, Internet, PlayStation 3,
North American Playstation 3 users will also get to enjoy Gran Turismo HD Concept along with their Japanese counterparts on December 24th. The "concept" edition of Gran Turismo will be offered for free via the Playstation Store, and will includes the Eiger Nordwand course, and ten cars. The cars include both a standard and a tuned model:
1995 Suzuki Cappucino
1989 Mazda Eunos Roadster 2004 Honda Integra TYPE R
1996 Mitsubishi Lancer Evolution IV GSR
2006 Infiniti G35 Coupe
2005 Mitsubishi Lancer Evolution IX GSR
2005 Lotus Elise 111R
1994 Nissan SKYLINE GT-R Vspec II
1995 Toyota Celica GT-FOUR Rally Car
2006 Ferrari 599
Gran Turismo HD will offer both a time trial and drift trial mode, online rankings, and replay upload and download. While the official release date is December 24th, but some users are reporting that the download is available now.
The full press release continues below.
Click to continue reading Sony Offers Gran Turismo HD To North America
Posted by Christopher Sasaki Categories: PlayStation 3, Trailers,
Sony just updated the PlayB3yond website with a new video, "Higher Definition" that touts the console's support for 1080P resolutions and Blu-Ray for additional storage. While 1080p has been hotly debated across the Internet, and some have doubted whether the 50 GB offered by Blu-Ray will make an impact in this generation of video games, Sony's marketing really knows how to make a compelling advertisement for both.
Read More

| PlayB3yond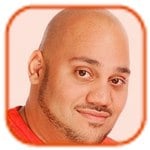 Posted by Andru Edwards Categories: HDTV, Home Entertainment, Software, Video Games,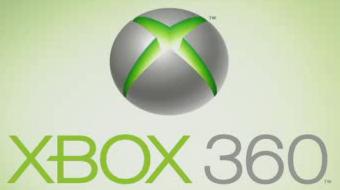 Alright Xbox 360 owners, with the launch of the Playstation 3 and Nintendo Wii around the corner, Microsoft is doing what they can to make the Xbox 360 look just a tad more impressive this holiday season. Tomorrow the Xbox team is releasing the second major dashboard upgrade since the release of the Xbox 360 last year, in the Fall System Update. Some of the more impressive additions are 1080p output for both movies and games, and the ability to stream video (WMV only, though) from any PC running Windows Media Player 11 or Windows Media Connect. Here is a list of all the new goods:
Expanded HD Display and Video Playback Options:
With 1080p resolution, gamers now have the ability to enjoy both game and video content in the best HD resolution currently available.
Expanded video playback options increase the ways gamers can enjoy video content on Xbox 360. It is now possible to stream WMV video from a Windows PC running Windows Media Player 11 or Windows Media Connect.
Gamers can now play video files from data CDs and DVDs, as well as from storage devices like USB 2.0 flash drives and Xbox 360 Memory Units.
Xbox 360 will support 50hz HDTV display modes, providing viewers greater choice in how they watch DVD and HD DVD content.
Xbox Live Arcade Enhancements:
Keeping up to date on Xbox Live Arcade games is now even more convenient with the ability to automatically download newly released Xbox Live Arcade trial games. This eliminates the need to manually search for new downloads on Xbox Live Marketplace each time a new game trial is released.
Fast enumeration of games: you'll see the games in your Xbox Live Arcade collection appear almost instantly. Get in and play right away.
With so many games to choose from, Xbox Live Arcade added new sorting options such as "Recently Played" and "By Category." These enhancements make managing Xbox Live Arcade collections faster and easier than ever.
A new expanded Friends Leaderboard within Xbox Live Arcade allows gamers to compare themselves directly against their friends and view leaderboard details of their top 10 friends.
A new expanded Achievements View within Xbox Live Arcade lets gamers view their full Achievement details for their Xbox Live Arcade games including descriptions, icons, allotted Gamerscore and more, right from the Xbox Live Arcade dashboard interface.
The "Play Now" launch feature has been streamlined. Selecting "Play Now" after downloading a game in Xbox Live Marketplace now bypasses Xbox Live Arcade and takes you directly to the game.
Xbox Live Arcade now offers a "Tell a Friend" feature. Select this option from the game info screen to send any friend on your friends list a message telling them about the Xbox Live Arcade game.
XNA Support:
Amateur game designers will be able to test and play the games they create using XNA Game Studio Express on their Xbox 360 systems when it launches later this year (separate download and subscription required).
Posted by Brian Viele Categories: HDTV, Home Entertainment, Movies, Video Games,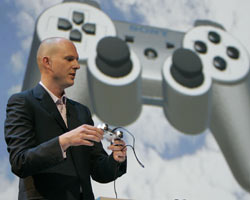 A GamePro editor got to sit down with Phil Harrison, an executive at Sony Computer Entertainment America(SCEA) at the Tokyo Game Show and had an interesting Q&A about the Playstation 3's Blu-Ray and 1080p advantage. The interview was short, but very interesting. Phil of course touted the 1080p support, "True HD" he called it, that only the PS3 has out of the box. This is true at present, but as reported earlier this week, the XBOX 360 will be receiving a software upgrade to support 1080p, likely for the launch of their HD-DVD drive. It was also interesting to note that Phil stated some games look better in 720p. I'm not quite sure how that would work, but I guess we'll see soon enough.
My favorite part of the interview was about Sony's choice to use a Blu-Ray drive in the PS3, which has driven up the price and helped to make setting a launch date a nightmare. A lot of the critics, and apparently Microsoft, think that the only use of the Blu-Ray drive in the PS3 is for HD movie playback and just makes the device more expensive even for those who don't plan to use it as a movie player. I will leave you with Phil putting the "Smack-Down" on that idea.
"There's this sort of misunderstanding that the Blu-ray disc player for movies is somehow burdening the console with unnecessary cost. That is completely not true. We put our Blu-ray Disc functionality in the console purely from a game design point of view. Once we had that storage capacity on Blu-ray Disc, adding the movie playback functionality was extremely cost-effective, [the cost] is actually non-existent.
So games like Resistance which, as a launch title, is up to 20-something gigabytes already. And that's day one—think about four years, six years from now. We'll be pushing the 50 gigabyte limit with dual-layer Blu-ray very quickly. So we absolutely need it as game designers, and in that regard, the consumer is getting the movie functionality effectively for free."
—Phil Harrison, Representative Director SCEA
Read More

| GamePro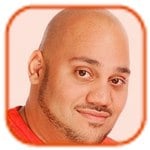 Posted by Andru Edwards Categories: HDTV, Home Entertainment, Movies, Video Games,
Microsoft has finally announced pricing for their HD DVD Player add-on for the Xbox 360 in North America, making it know that the unit will sell for $199.99 USD. While no date has been set, Microsoft did give us a few extra notes - the HD DVD Player will included the HD DVD version of King Kong, along with the Xbox 360 Universal Media Remote control. With the next Xbox 360 dashboard update comes the ability to output the signal in 1080p, allowing Full HD compatibility.
While not super-cheap, getting and HD DVD Player for $200 can't be seen as anything other than a bargain, as the cheapest standalone unit runs for $500 USD - and that one can't even play Xbox 360 games.
Read More

| Playfeed

© Gear Live Inc. – User-posted content, unless source is quoted, is licensed under a Creative Commons Public Domain License. Gear Live graphics, logos, designs, page headers, button icons, videos, articles, blogs, forums, scripts and other service names are the trademarks of Gear Live Inc.