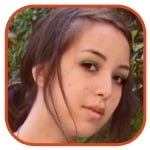 Tweet
Posted by Robin Paulson Categories: Movies, Television, DC Comics, Independent, Marvel Comics
How does listening to Warren Ellis speak under an avocado tree in Hollywood sound to you?
Transmetropolitan, Red, and Iron Man fans in the greater Los Angeles area have the chance to witness this come Sunday, January 26 from 6pm to 9pm. Tickets range between $20-$50, which includes some light drinks and snacks - not a bad deal at all! The British author is expected to "tell stories about the world we live in now (and where we're going in the future)." Get tickets soon, as the event is fairly intimate, capping at around 40 people.
In addition to penning the aforementioned comics, Ellis has written for Vice, Wired UK, and Reuters.
Read More

| The Farmhouse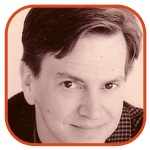 Tweet
Posted by Tom Mason Categories: Editorials, Reviews, DC Comics, Independent, Marvel Comics
Whew! What a year! Let's see what the internets hold for the final few days!
Happy birthday to the Funky Flashman himself, Stan Lee, who turns 90. Buzzfeed has his life in pictures.
Here's what I like about the internets: finding a feature length animated film adapting a graphic novel I've never heard of. In this case, it's Alois Nebel, "a Czech feature length animation directed by Tomas Lunak and based on a trilogy of graphic novels by Jaroslav Rudis and Jaromir 99." There's a preview of it at the link.
Adam Beechen talks with Newsarama about Batman Beyond, and beyond.
My pal Richard Pachter reviews a nifty bunch of books including Happy, The Nao of Brown, Building Stories, Marbles, Fashion Beach, and more!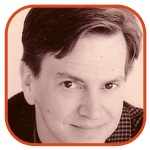 Tweet
You've seen the movie, and you've heard all the chatter, but did you know there's also a comic book adaptation of Quentin Tarantino's Django Unchained?
It's a five-part Vertigo series out from DC Comics. It's written by Django producer Reginald Hudlin and illustrated by R.M. Guera. The first issue boasted a cover by Jim Lee.
The whole thing is edited by my pal Jim Chadwick out of DC's west coast office. He knows how to put together a snappy comic book.
Here's Wired talking about it.
Here's a nice review of the first issue.
And here's how you can get your own copy.
Remember, the "D" is silent.
[Artwork: Django Unchained]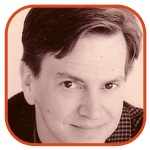 Tweet
Posted by Tom Mason Categories: Editorials, Movies, Reviews, Television, DC Comics, Marvel Comics
It's beginning to look a lot like the holiday season is fast approaching, yet every day is a holiday on the internets.
If you were going to cast the Doctor Strange movie, and want to argue about it, you could do that at Longbox Graveyard where Paul O'Connor, Chris Ulm and I layout a scenario.
JT Lindroos at Bookgasm looks at a chunk of UK graphic novels to add to your holiday shopping list: Tank Girl, Rogue Trooper, and Torpedo.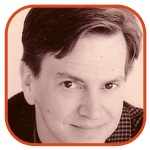 Tweet
Posted by Tom Mason Categories: Editorials, Interviews, Movies, Reviews, Dark Horse Comics, DC Comics, Marvel Comics
I'm stuffed with the turkey of Thanksgiving, but there's always time to unstuff some of the internets. Let's take a look at things to read between naps.
This has gotten a lot of play, but it's too funny to not link to: Tom Spurgeon at The Comics Reporter has compiled his list of the 10 Least Powerful People In Comics. Number five made me laugh out loud.
And Spurgeon does it again: I think Howard Cruse is one of the great cartoonists to have emerged from the Underground Comix movement. Spurgeon's interview with him is an excellent read.
The Dandy, the long-running British comic book for kids, is getting cancelled in December and the line-up for the last issue is spectacular - 75 stories in a 100 page issue. I want one. Oh yes I do! Lew Stringer shares some details.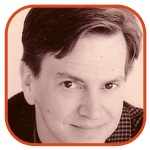 Tweet
Posted by Tom Mason Categories: Editorials, DC Comics
"I am getting a number of messages and notes on the cancellation of Hellblazer. This was not an easy decision and I'd like to say there is a natural conclusion to the Constantine storyline in the Hellblazer series. Number 300 will be as special as you would expect it to be. Hellblazer's had a long and incredibly successful run and that's a tip of the hat to all the great creators that have worked on the book over the years. The new Constantine series will return him back to his roots in the DCU and hopefully be the start of another incredible run. Thanks for all your thoughts and support. Best, DD"
- Dan DiDio addresses fanboy outrage at the cancellation of Hellblazer (posted on his Facebook wall)
Be sure to check out our other notable quotes.
[Artwork: Hellblazer, © DC Comics]
Read More

| Dan DiDio's Facebook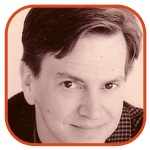 Tweet
Posted by Tom Mason Categories: Editorials, DC Comics, Marvel Comics
Big weekend: there's a new James Bond out in theaters and no matter if it's good or bad, the arguments over how it stacks up against all the other Bonds has already begun.
So in honor of the new Bond movie, Skyfall, Life shows off pix of the very first Bond girl you don't remember: Linda Christian, from 1954's Casino Royale with Barry Nelson.
One of the artists who worked on Wreck-It Ralph, Joe Pitt, has put some of his fantastic conceptual art up on his Tumblr.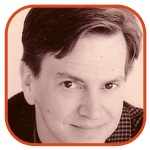 Tweet
Posted by Tom Mason Categories: Editorials, Movies, DC Comics
One of my favorite games to play is the Casting Game, guessing who could play what part in a movie version of a book or comic.
And I'm also a big fan of Kyle Baker's work, and The Cowboy Wally Show and Why I Hate Saturn are two of my favorite graphic novels.
On Facebook, Kyle recently said "Out in LA meeting about live action adaptations of the GNs I own. I really want Tom Hanks to play Cowboy Wally. Other casting suggestions?"
And the feed went crazy. Mike Carlin (former DC Executive Editor) suggested Stephen Root for Cowboy Wally, or "if you need more star power" go for Phillip Seymour Hoffman. Another suggested Jeff Daniels or John Goodman.
Read More

| Kyle Baker's Facebook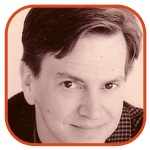 Tweet
Posted by Tom Mason Categories: Editorials, DC Comics
Is Dark Metamorpho appealing to you? Do you envision a revamp of Challengers of the Unknown as a band of roving serial killers? Then you might want to be involved in the New 52 @ DC Comics!
And now's your chance: they're looking for both an Editor and an Assistant Editor.
For the Editor position, it's in DC's east coast office in Manhattan and is part of the DCU. You'll be handling a minimum of 5 monthly titles.
For the Assistant Editor position, it's also in Manhattan, but doesn't make it clear that it's in the DCU department.
For both positions, "Knowledge of comic book industry strongly preferred."
Good luck, job seekers!
[Artwork: © Justice League Dark Annual #1, DC Comics]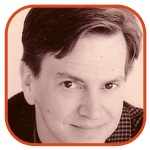 Tweet
Posted by Tom Mason Categories: Editorials, Reviews, DC Comics
Others have reported on this so it won't come as news, but it's too good to not share. Because it's Batman!
DC Comics has a new digital venture that looks amazing. Batman: Li'l Gotham is from artist and co-writer Dustin Nguyen and his co-writer Derek Fridolfs. Batman: Li'l Gotham is a "stylized, watercolor take on the heroes and villains of Gotham, and each new installment will be set against the major holiday of each month."
Read More

| Batman: Lil Gotham @ Comixology

© Gear Live Inc. – User-posted content, unless source is quoted, is licensed under a Creative Commons Public Domain License. Gear Live graphics, logos, designs, page headers, button icons, videos, articles, blogs, forums, scripts and other service names are the trademarks of Gear Live Inc.