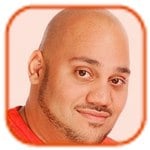 Tweet
Posted by Andru Edwards -
Categories: Apple, Portable Audio
We just threw up a new Unboxing Gallery, focusing on the new iPod nano. Of course, Nick Starr sent us his images of the new silver nano - but we had to go the manly route, picking up a pink 2G nano for your unboxing pleasure. Hit the gallery to check out fifteen unboxing images.
Read More

| Pink 2G iPod nano Unboxing Gallery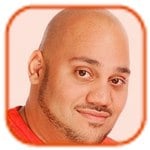 Tweet
Posted by Andru Edwards -
Categories: Apple, Portable Audio
Our friend Nick Starr went out and purchased one of the new second generation iPod nanos with the quickness, and sent us notice of his unboxing gallery of the device. Of course, this is the one that Steve Jobs introduced in his keynote yesterday. These things are even thinner than the original nanos, and sport new aluminum casing.
Check out the rest of the unboxing images over at Nick's Flickr pool.
Read More

| iPod nano Unboxing via Nick Starr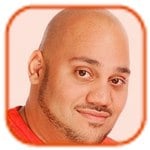 Tweet
Posted by Andru Edwards -
Categories: Announcements, Portable Audio
So, check it. Gear Live reader and forum contributer Admiral_Kirk made it clear to us that our recent contests have been a bit too hard, not allowing the Average Joe to win because of the expertise required. Fine, we can understand that. So, we decided that to make up for that, we will make it insanely easy to win an iRiver clix from us. I mean, seriously, the person who wins is the person who wants it the most.
We want you, our readers, to help support the site in any way you can think of. No, we are not taking cash donations, we want to see your creativity. How can you support us you ask? Easy:
Start posting on our forums, and contribute to discussions taking place there. We will be monitoring them - if you become a regular, you are entered to win.
Add us to your Digg and/or Netscape friends lists - username andru - and vote for the stuff we submit. If you help promote any of our stories, from any of our sites (Gear Live, Playfeed, The Bleeding Edge, TV Envy, Unboxing, End Score, etc.), you are entered to win. There is no limit to the number of entries.
Link to us on your site, your MySpace page, your blog, in your signature on forums you visit, wherever. Tell the world about us. Oh, and the more creative, the better. If you do something wildly outlandish (like pulling up the site on every PC in Best Buy), send us proof.
Subscribe to any (or all) of our free magazine subscriptions. Each time you subscribe to something you haven't subscribed for in the past, you are entered to win.
Do things we haven't even thought of.
Now, we want you to tell us what it is you are doing to enter the contest. That is why we have set up this forum thread - when you do something, let us know. Did you Digg a Gear Live story? Let us know. Subscribe to a few magazines? Tell us. Plaster your cat with the Gear Live logo? Post pics. Let's have some fun with this one guys. The contest will run through the end of August, and in the spirit of the whole word of mouth thing, we want at least ten people in the running. Of course, we expect a lot more than ten to enter, because - quite frankly - this one really is a giveaway. There is no limit to the number of times a person can enter - you are limited by your own time and imagination. Oh, and location, as you must have a US shipping address to be eligible to win.
Any questions? Ask in the forum. Good luck!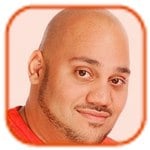 Tweet
Posted by Andru Edwards -
Categories: Cell Phones, Portable Audio, Portable Video
Verizon Wireless and LG Electronics formally took the wrapper today off of their Chocolate by LG mobile phone, which as been creating a huge buzz in the United States for sometime now. The Chocolate by LG phone is priced at $149.99 after a $50 instant online discount and new two-year customer agreement.
Of course, Unboxing images have already started hitting the web. Be sure to check out Gadgetell's Chocolate unboxing peep show for a look at everything the phone comes with. There are also a few images from the users over at Howard Forums as well.
Read More

| Gadgetell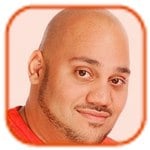 Tweet
Posted by Andru Edwards -
Categories: Features, Portable Audio, Portable Video
This was one of our favorite Unboxing Ceremonies in recent memory, as the iRiver clix is one stylishly-packed device. The 2GB clix has a television-esque screen, and was built with input from both Microsoft and MTV - launching alongside MTV URGE and Windows Media Player 11 beta. Check out the clix unboxing images, along with the full iRiver clix review over at Gear Live. A video review will soon appear on The Bleeding Edge. Anyone else get a clix yet?
Oh, and be on the lookout, as we will be giving one here away on Unboxing very soon.
Read More

| iRiver clix Unboxing Gallery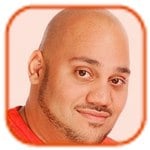 Tweet
Posted by Andru Edwards -
Categories: Apple, Portable Audio, Portable Video
Apple has updated the Special Edition U2 iPod (all black with red clickwheel) to the current 5G iPod with Video, and iLounge has got a great first look at it, along with some great Unboxing Ceremony photos:

Check out the article for lots more photos. The packaging of the U2 iPod is even more elaborate than the benchmark standard iPod with Video.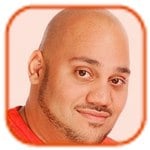 Tweet
Posted by Andru Edwards -
Categories: Apple, Home Entertainment, Portable Audio
Flickr user Tidemann comes through again with some great Unboxing Ceremony shots of the Altec Lansing inMotion portable audio system (for iPods, but works with other audio sources):

Everything from closeups of the bundled remote control to a layout of the entire box contents. You can see all of the photos in this Flickr set. Great stuff - thanks for sharing, Tidemann!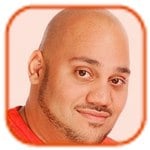 Tweet
Posted by Andru Edwards -
Categories: Apple, Laptop, Networking, Peripherals, Portable Audio
From time to time I'll post up some quick links of various unboxing activities that have caught my eye. For whatever reason (probably because I'm too lazy), I didn't do a full post on each of these, but they're still worth a link.

Flickr user mitchrusk11 has some Unboxing pics of a white iPod nano…

... and an ATI Radeon X1300 video card:
Tidemann
has some shots of a Fullrate.dk, which appears to be a DSL or cable modem:
And last but not least, we have another proud MacBook owner,
Matthew Botos
:

Read his blog post describing the speedy arrival of his new toy, and check out the rest of the Unboxing Ceremony photos on his blog.

That's it for this installment of Unboxing Drive By - stay tuned for more!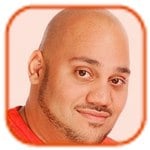 Tweet
Posted by Andru Edwards -
Categories: Apple, Home Entertainment, Portable Audio
DSC_4431 Originally uploaded by drive blind.

Flickr user drive blind shares this set of photos of his Unboxing Ceremony for the new iPod Hi-Fi speaker system. Check them out!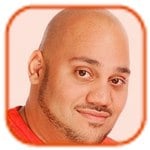 Tweet
Posted by Andru Edwards -
Categories: Accessories, Apple, Portable Audio, Portable Video

iPod 60GB, In-Ear Headphones, A/V Cable, with packaging

Originally uploaded by JoshB.


Here are some photos I took for the Unboxing Ceremony when I got my iPod 5G 60GB, along with the Apple in-ear headphones and the A/V cable.
You can see all the photos in this photo set on Flickr.
© Gear Live Inc. – User-posted content, unless source is quoted, is licensed under a Creative Commons Public Domain License. Gear Live graphics, logos, designs, page headers, button icons, videos, articles, blogs, forums, scripts and other service names are the trademarks of Gear Live Inc.