Tweet
Posted by Categories: Corporate News, Home Entertainment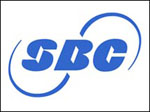 SBC announced today their plans to provide digital set-top boxes for consumers that would provide DVR-like capabilities. In conjunction with Dish Network, Cingular, Yahoo, SBC broadband DSL, and other SBC owned companies, the devices would allow customers to record TV, listen to internet radio, view pictures from their computers, and program their DVR remotely from the internet. Also planned is the ability to program the DVR from your Cingular wireless phone.
Perhaps the most appealing part of their plan is the waiving of a monthly fee for usage; consumers will pay a one time fee for the device, and only continue to pay the standard subscription fees to Dish Network and SBC Yahoo DSL, all of which can currently be rolled into a single bill from SBC. This convenience is a contrast to the monthly fees charged by TiVo.
Read More

| Forbes
Tweet
Posted by Categories: Wearables

Picture this: The temperature is cold, you are high atop a mountain looking down, and you drop off the lift. You feel the cold air as you wiz down the side of a mountain. You hear your favorite song playing, but it gets interrupted by your all too familiar ringtone. You tap your sleeve…"Hello?", it's the Mrs. yelling at you to get home.
Ok maybe not so cool, but this is the next generation of clothing. Motorola and Burton are devloping ski jackets that will have a padded casing for a Motorola cell phone and an MP3 music player. They will feature a device on the sleeve that lets the wearer control incoming and outgoing calls, and toggle back and forth to music, sending audio signals to removable speakers in the hood.
Thank you, Caller ID.
Read More

| zDnet
Tweet
Posted by Categories: Wireless / WiFi

Now this is something I can really sink my teeth into. I have Vonage broadband phone service at my house and I absolutely love it. For $24.99 a month I can make unlimited calls to anywhere in the US and Canada. Now Vonage is preparing to offer wireless VOIP services. Using any standard 802.11b network, users can use this phone to make calls on their vonage account. How cool is that?
Read More

| EE Times

Tweet
Posted by Oscar M. Cantu Categories: PC / Laptop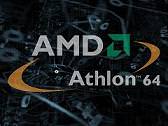 The moment many people have been waiting for is here. No longer are Athlon 64 buyers constrained to only a handful of motherboard choices. Nine motherboards have been released and available for purchase. The new motherboards are:
Abit AV8-3rd Eye
Albatron K8X890 Pro
Asus A8V Deluxe
Asus A8N-SLI Deluxe
EPoX EP-9NDA3+
Gigabyte GA-K8NXP-9 – nForce4 And 1394b
Gigabyte K8NSNXP-939 – nForce3 And 1394b
Leadtek Winfast 755FXK8AA
MSI K8N Diamond – nForce4 SLI
MSI K8N Neo2
Soltek K8TPRO-939
Although these motherboards are high in price, the performance makes up for it. These motherboards offer a bundle of high performance features such as dual-channel memory. AMD's high performance CPU is sure to sell even more now that a vast variety of motherboards are available, and more are sure to come. Now that you are hyped and ready to buy that brand spanking new motherboard, read the full story and reviews by Tom's Hardware Guide.
Read More

| Tom's Hardware
Tweet
Posted by Categories: Misc. Tech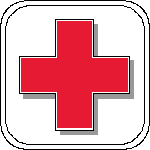 The next generation ICU (Intensive Care Unit) is on the horizon. The eICU (enhanced Intensive Care Unit) allows doctors to remotely monitor multiple patients in different ICU's. Basically the way it works is that monitoring stations contain multiple screens that display patient's diagnosis and progress, doctor's notes, and vital signs. The people remotely monitoring the patients alert the nurses at the hospital of any suspicious changes via video conferencing equipment.
Read More

| eWeek
Tweet
Posted by Categories: Misc. Tech
CNN.com has posted the results of a three-month long survey on the Most Influential Inventions of the past 50 years. The silicon chip, created 44 years ago, was voted number one with 24% of the votes, and the internet came in a close second with 20%. Also discussed in the article is the radio, invented in 1901. The radio allows users to listen to broadcasts wirelessly, and is still a very useful device today. The recent "tsunami disaster [is] an example of the wireless radio's ability to give people valuable information during times of crisis." Read more for information about the poll, and a discussion about the other inventions that have changed the world.
Read More

| CNN.com
Tweet
Posted by Categories: Corporate News
The death toll for the tsunami in Asia reached over 150,000 this weekend, with over a third of those deaths being children. As reported earlier in our article on HelpDisasterVictims.com, the internet community has reached out to those in need, and it is reported that over $350 million has been donated by internet users and corporations alike. This CNET article discusses several of the donations being made by corporations, such as the Microsoft Corp donating $3.5 million, and the Michael & Susan Dell Foundation announcing a $3 million donation. Amazon and Google have both made it easier for their users to donate to the Red Cross and other organizations. eBay, MSN and Yahoo have also posted links to organizations. If you would still like to donate to help those in need, check out some of those sites or read more below.
Read More

| CNET ZDNet
Tweet
Posted by Categories: Music

It's not that I am old by any means, but I remember going into a diner and being able to pop 50 cents into a little machine on my table and listening to some music while I waited for my food. You will notice that these days you don't see many of these. One company is trying to change that. eCast has developed a Digital Jukebox system that works over existing broadband connections. You can listen to any song that is contained in their database. The neat thing is, if you visit their website, you can see the last song that was download and where it was downloaded from.
Read More

| The Boston Globe
Tweet
Posted by Categories: Home Entertainment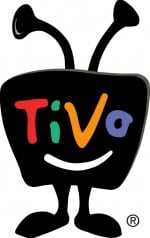 This should excite all of you Tivo users, because now you can take your recorded video on the road with you. In case you have been living under a rock for the past few years, Tivo is a pioneer in the Digital Video Recorder industry. DVR technology allows you to record live video from your TV directly to a hard drive, effectively eliminating the need for a VCR. TivoToGo allows recorded shows to be transferred to Windows XP or 2000 based PCs or laptops via a home computer network. Users would have to download free desktop software from the TiVo Web site onto their computers. TiVoToGo will be part of a free TiVo update, which you may have already received. Unfortunately, if you use a DirecTiVo, you don't get to play with the rest of us. One other nice feature is that users will be able to burn DVD's of their favorite shows; however, this feature will not be available till shortly after launch.
Edit: If you have a Humax, Pioneer, or Toshiba TiVo/DVD
Player
Recorder, it looks like you will have to wait until later this year to receive the TiVoToGo update. Damn.
Read More

| Silicon Valley
Tweet
Posted by Hector Martinez Categories: PC / Laptop

Panda Software, a virus prevention technology firm, recently announced the top 10 viruses detected by ActiveScan, its free online scanner. At the very top of the list is Downloader.GK Trojan. This also marks the first time that a trojan tops the list, normally occupied by worms. The trojan is installed when an unsuspecting user agrees to download a specific ActiveX control, which then installs and runs two adware programs on the computer it infects.
Read More

| Techtree
© Gear Live Inc. – User-posted content, unless source is quoted, is licensed under a Creative Commons Public Domain License. Gear Live graphics, logos, designs, page headers, button icons, videos, articles, blogs, forums, scripts and other service names are the trademarks of Gear Live Inc.