Find Our Latest Video Reviews on YouTube!
If you want to stay on top of all of our video reviews of the latest tech, be sure to check out and subscribe to the Gear Live YouTube channel, hosted by Andru Edwards! It's free!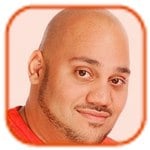 Tweet
Posted by Andru Edwards -
Categories: Software,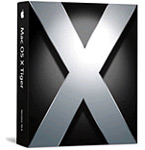 You know we gotta keep you in the loop as it pertains to the Apple rumor mill. While it isn't yet official, it appears that the ship date for Apple OS X 10.4 (a.k.a. Tiger) will be June 30th 2005. Now, that works…except for the fact that ThinkSecret reported that Apple is "working hard on Final Cut Pro 5 and will use the National Association of Broadcasters (NAB) conference in mid-April to debut the software." The report also states that "Final Cut Pro 5 will require Mac OS X 10.4 Tiger and will take advantage of the new Core Video technology, which functions as a bridge between QuickTime and a supported video card to deliver hardware-accelerated video processing." This seems to imply that if Final Cut Pro 5 is going to debut in April, and will require OS X Tiger to run, that Tiger should also be available in mid-April. It's tough being a super sleuth.
Oh, and the image to the right is what is believed to be the final packaging box.
Read More

| MacRumors
Read More

| ThinkSecret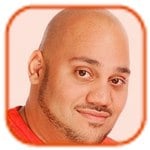 Tweet
Posted by Andru Edwards -
Categories: Internet,
We all spend a lot of time writing textual content on the net. This content comes in many forms such as movie reviews at Yahoo, posts on a message board, and even comments on a blog. For some sites such as Slashdot, its user submitted comments are the sites main attraction. But who owns this content - the original author or the site that displays the content? Forget about what the law officially states, for all intents and purposes, it is the site that controls the content. They control the user submitted content, and if the site disappears so will the said content. There have been documented cases of sites shutting down and people no longer having access to their work. Even most message boards do not retain every post. Its amazing that more people don't store their posts in some fashion. Literally hours ago a new web application launched that allows its members to store, organize and download all of their textual content. It also allows members to add del.icio.us-like labels to their posts. These labels are aggregated at the single member and community levels, so you can view all of your posts labeled "NFL" and you can also view all of the community's posts labeled "NFL". The main benefit of course is that it gives the author control of their textual content. Try it http://www.bbBuddy.com.
Tweet
Posted by Categories: Music,

DJ's have converted from vinyl to CDs, and Pioneer aims to make their jobs even easier. The original CDJ-100 played CDR/RWs and had excellent jog wheel control. The new CDJ-200 adds many welcome features. With cue/loop memory, MP3 support, digital outputs and new loop editing features, this player has become its own mobile club. I think this should make for some interesting changes in the local club music scene as well as future re-mixes.
Read More

| Pioneer

Tweet
Posted by Oscar M. Cantu Categories: Internet,

One thing that gives Firefox its mass appeal is it's solid pop-up blocker. Now Mozilla's pop-up blocker is being challenged. There are some websites that have found a way around the blocker after its first pop-up is blocked. One such website is Ngemu.com; Firefox and Mozilla will both block the first pop-up, however after the user clicks on a link such as "XBOX", a pop up appears. Bugzilla's website contains a bug report of the problem including the source code for the work around.
Read More

| Bugzilla

Tweet
Posted by Oscar M. Cantu Categories: Video Games,

There are two new rumors floating around about Microsoft's next generation gaming console. According to The Inquirer, the XBOX 360 will come standard with wireless controllers. Hopefully the battery life will be improved as well. We can probably expect Sony to follow in the same path. The next rumor involves the XBOX 360's GPU. Of course this information, just like the rest, is not yet confirmed, but here are the specs:
24 Pipelines
32 Texture Units
96 Arithmetic Logic Units (ALU)
192 Shader Operations per Cycle
700MHz Core
134.4 Billion Shader Operations per Second (at 700MHz)
256-bit 512MB 1.8GHz GDDR3 Memory
57.6 GB/sec Bandwidth (at 1.8GHz)
300-350 Million Transistors
90nm Manufacturing
Shader Model 3.0
ATI HyperMemory
ATI Multi Rendering Technology (AMR)
Launch: Q2 2005
16x stochastic FSAA
FP32 blending, texturing
Programmable Primitive Processor/Tesselator
As you can see, the next XBOX will have a very powerfull GPU. With performance higher than a Radeon X800, we can assume the XBOX 360 to put a very big dent on our wallets - that is, of course, if the source that reported this information is correct.
Read More

| Joystiq
Read More

| The Inquirer
Tweet
Posted by Hector Martinez Categories: Mods / Hacks, Software,
Finally someone has invented a way for us to continue using our GBA, in light of the DS and the upcoming PSP. It's called the DTEC, by TurboXS. The DTEC plugs into your handheld and comes preloaded with software that lets you use your Gameboy to gauge exhaust gas temperature, air temperature, and vehicle boost, among other things. You can also purchase additional sensors and hardware to monitor other systems, like knock indication and vehicle acceleration (ie. G-Force). But check out the DTEC hardware that actually needs to plug into your GBA. Talk about unwieldly. Coming in October to an obsolete GBA near you.
Read More

| TurboXS.com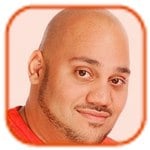 Tweet
Posted by Andru Edwards -
Categories: Cell Phones,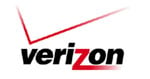 Check it out, you can now use Mobile Web on your Verizon Wireless phone, and not pay the $4.99 per month charge to Verizon to do so. In fact, this is a perfectly legal alternative, because you are simply using a different server than the one Verizon Wireless provides. This hack works for any Verizon Wireless phone that supports Mobile Web 1.0 - 2.0. All you need to do is go into the setup menu and make a couple of changes.
Read More

| MobileWEB4U
EDIT: I should have been more clear. Use MobileWEB4U to find out how to access the appropriate menu on your phone where you change servers. Once you find the menu, enter a proxy server. You can find one at http://www.publicproxyservers.com.
You must also enter both the proxy server address as well as the port it uses. If you don't have both, it won't work.
Tweet
Posted by Hector Martinez Categories: Portable Audio / Video,

CNET News has put up some interesting facts regarding MP3 player purchases in America. According to a study carried out by the non-profit Pew Internet & American Life Project, those who are younger, wealthier and use the Internet are more likely to own such gadgets. It also helps to if you're a guy. Here are the findings: While one in five people under the age of 30 have an iPod or other MP3 player, the number drops to one in seven in the 30-to-48 age group. Similarly, about 25% of people with household incomes of $75,000 or more owned such gadgets. That figure dropped to 10% for those in the $30,000 to $74,999 range and to 6 percent among those earning less than $30,000. The study also found that those who use the Internet are four times as likely as non-Internet users to have MP3 players. Finally, men have a 50 percent greater chance than women of owning a digital media player.
Read More

| CNET
Tweet
Posted by Hector Martinez Categories: Misc. Tech,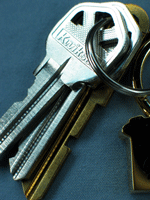 Residential door hardware companies will soon be shifting to radio-signal devices, if it follows the trend in the automotive industry, experts say. Consider the 2006 Lexus GS sport sedan, on sale next month. USA Today reports that when a driver carrying an electronic fob steps within a few feet of the GS, the doors or trunk can be opened without a key. Of course, there are already naysayers that claim the system is hackable, though Texas Instruments claims that there has never been a security breach. The article also cites the similar example of hotels, which now almost exclusively use electronic cards for room entry. Yeah, except for when a magnetic device in your pocket renders the card useless and you're stuck outside. Still, the concept of electronic house keys may yet be an inevitable evolution of our way of life.
Read More

| USA Today
Tweet
Posted by Hector Martinez Categories: Cell Phones, Portable Audio / Video,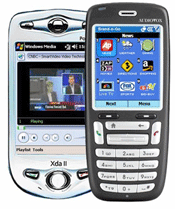 While channels will initially be limited, Action Engine is taking some steps in providing on-the-go TV content - at least on Windows Mobile handsets - for the US. Their service is basically Internet TV that streams video via a Windows Media Server, which is different from handsets that feature a built-in analogue tuner. Currently, Windows Media is restricted to certain content providers, in this case Amazon.com, eBay, FOX Sports, and the Microsoft MapPoint Team. Developer SmartVideo is looking to expand the content to include other national programmers like MSNBC and CNBC, ABC News and ABC News Now, The Weather Channel and DIC Entertainment.
Read More

| MobileMag
© Gear Live Inc. – User-posted content, unless source is quoted, is licensed under a Creative Commons Public Domain License. Gear Live graphics, logos, designs, page headers, button icons, videos, articles, blogs, forums, scripts and other service names are the trademarks of Gear Live Inc.