Tweet
Posted by Devin Categories: Corporate News, Software

A company called Contois Music Technology has hit Apple Computer, Inc. with a lawsuit over Apple's iTunes software. The suit, filed early last week in Vermont, alleges that the iTunes software design infringes on Contois' six-year old patent (US Patent No. 5,864,868) Computer Control System and User Interface for Media Playing Devices. Contois says that 19 aspects of the iTunes interface are in violation of the patent, including iTunes abilities to transfer music to a portable music player and sort music files by artist, genre, or album.
Read More

| AppleInsider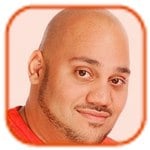 Tweet
Posted by Andru Edwards -
Categories:
A few weeks back we talked a bit about Google's latest update, codenamed Bourbon. Now that the dust has settled, we are now excited to bring you the information every web developer wants. This resource breaks down how Google works as far as spidering websites and ranking them after the Bourbon update. Google is monitoring everything they can at this point. For example, if you register your domain name for 1 year, you are hurting yourself. If you register for at least two, you do yourself a great service. The reason behind this is that Google understands that most spammers register domain names for short periods of time since they won't be using them for longer than a few months. Check out the article for more tips.
Tweet
Posted by Devin Categories: PC / Laptop, Wireless / WiFi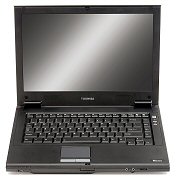 Skyhook Wireless is now offering a positioning system to help locate your laptop or other WiFi gadgets incase they're ever stolen. By compiling a list of 1.5 million public and private wireless access points, then marking them by their geographic location, Skyhook will be able to give an approximate location of your laptop, even if the crook only does something as simple as checking thier emails. As with pretty much everything in life, it's not perfect- the system only works if the thief signs on to one of the WiFi hotspots in the Skyhook system, and once you get the location information it is up to you on how you want to handle retrieving your stolen goods.
Read More

| Yahoo! via engadget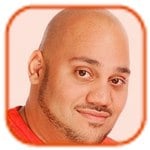 Tweet
Posted by Andru Edwards -
Categories: Announcements, Wearables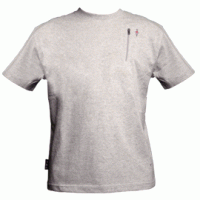 So a few days ago we lamented
celebrated our existence, and in doing so we stated that we were going to be giving away some cool stuff over the month. The first prize we had up for grabs was the SCOTTeVEST Tec T-Shirt. Well, frequent Gear Live tipster FalcoBoy7 walked away with this one. It's in the mail, bro. The next giveaway should be starting later today.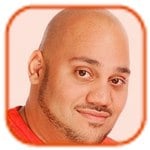 Tweet
Posted by Andru Edwards -
Categories: Misc. Tech

What an interesting way to spice up your home life, huh? These ironing board covers feature well-known beauts from over in England - Kelly, Jordan (Katie Price), Richard, and Mark. A quick look at the site reveals that women do more ironing than men, even in the U.K., as the two women-clad covers are available for purchase, while the male counterparts are sold out. Now, the unique part - if you iron over the clothing that the stars are wearing, it disappears, rendering them naked. Order yours now for 14.95 pounds, or 27.25 US.
Read More

| Fun Ironing Board Covers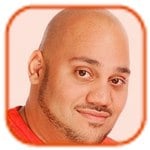 Tweet
Posted by Andru Edwards -
Categories:
Just about everyone and their mother has Google AdSense running on their website, and with good reason, as AdSense has proven to be a massive success for just about everyone who has tried it. It is a quick and easy way to monetize a page. What you may not know is that there are plenty of alternatives to Google AdSense. In fact, there is even a way to ensure that when AdSense doesn't have any ads to show for a particular page/section of your website, that the space redirects to an alternative network. This ensures that you always have the opportunity to make money with your work.

Tweet
Posted by Oscar M. Cantu Categories: Misc. Tech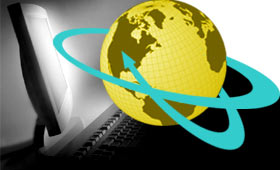 According to the Associated Press, college grads majoring in Computer Science are choosing alternate career paths than that of their major. The reason for this is the dull and un-challenging daily routines of the programming life. Of course there are those that like that lifestyle, some programming jobs that are actually interesting, and other jobs that require programming as part of the job and not the main job. Are college students really making the shift? As a current Computer Science major, I have seen people drop the major and others come back to this degree plan – same as any other college major. What do you guys think? Are college grads really losing interest?
Read More

| Yahoo! News
Tweet
Posted by Devin Categories: Home Entertainment, Misc. Tech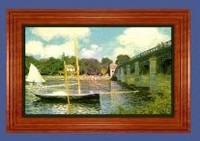 I would think most people with a Plasma or LCD television would want to proudly display it on the wall for everyone to see, but for those who are a little shy about showing off, a company called BEI has a solution for hiding your TV without taking it off the wall and sticking it in the closet. The BEI Motorized Artwork System allows users to cover their screen with a choice of either one of 300 different pieces of art - from Monet to Rembrandt to Van Gogh - or a custom high resolution image. This thing doesn't just throw up some digital image on the screen and leave it at that however. A rolled up piece of canvas slides down over your screen with the image imprinted on it. All the user has to do is simply press a button or flip a switch to turn the TV into a beautiful piece of framed artwork. So how much will this baby set you back? It sells for about $2,600, which is kind of steep, but still cheaper than purchasing that Renoir you've always wanted.
Read More

| BEI Online via Red Ferret

Tweet
Posted by Oscar M. Cantu Categories: Mods / Hacks, PC / Laptop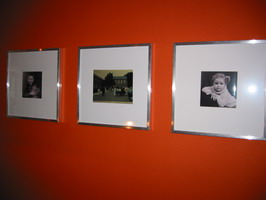 This is one awesome mod. If you have a laptop just lying around, why not put it to use in your living room? With the help of Chris from GrynX, you can gut a laptop and use it to display your favorite photographs and hang it on the wall. What's great about this mod is that with no hard drive and a wireless connection, this mod is virtually silent looks just like any other picture frames you have set up now. Check it out and be sure to tell us if you give this mod a try. Oh, and let us know if it, you know, impresses chicks.
Read More

| GrynX
Tweet
Posted by Devin Categories: Home Entertainment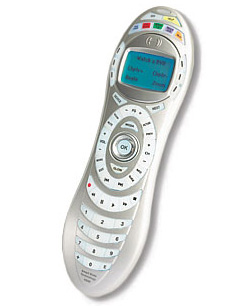 Hate when people touch your remote without asking? Well, according to a poll in the U.K. conducted by Teletext, you're in good company. 2,000 people were polled, and here's the breakdown:
The remote control is is to blame for an estimated 1.5 million arguments a day.
9% of those arguments lead to physical fights.
3% of people polled say they've used the remote to hit someone.
25% have hid the remote to keep it out of others' hands.
34% revealed that messing with the volume makes them angry.
45% get upset when someone loses the remote.
77% are annoyed when others change the channel without asking.
As a representative from Teletext puts it, "The remote is small — but it has a big impact." You don't need to tell me about the impact, I've been hit with one before!
Read More

| The Sun Online
© Gear Live Inc. – User-posted content, unless source is quoted, is licensed under a Creative Commons Public Domain License. Gear Live graphics, logos, designs, page headers, button icons, videos, articles, blogs, forums, scripts and other service names are the trademarks of Gear Live Inc.