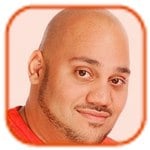 Tweet
Posted by Andru Edwards -
Categories: Handhelds
If you are looking for a cool PDA, we all know that the US just can't beat the Land of the Rising Sun. Luckily sites like
Dynamism
give us all the opportunity to import things like the latest Zaurus PDA from Sharp. What makes the Zaurus SL-C3000 stand out among the pack is it's internal 4 GB hard drive. No more worrying about the small amount of flash memory available on most other PDA's. You can check out full impressions of the product over at I4U.
Read More

| I4U
Tweet
Posted by Hector Martinez Categories: Portable Audio / Video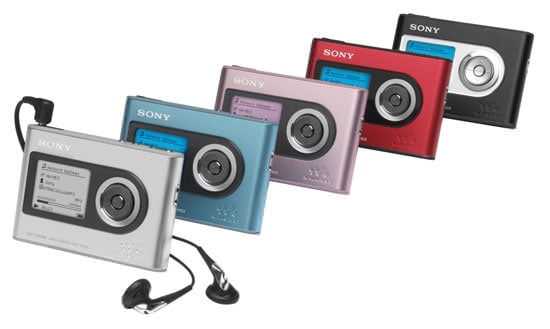 It holds 20 gigs, it comes in different colors, and they dubbed it the new Sony Walkman for added measure. Sounds like a plan to me. The battery on Sony's latest model, the NW-HD3, is also said to last 2.5 times longer than the iPod's 12-hour capacity, though prices are a little higher, at least in Britain where it will be available before Christmas. It's still compatible with the less popular Atrac music format as well.
Read More

| Cnet
Tweet
Posted by Hector Martinez Categories: Home Entertainment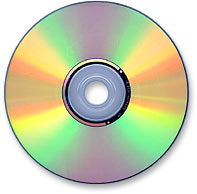 While we love the way competition helps to bring down prices, format wars can just bring us headaches. Paramount Pictures, Universal Pictures and Warner Brothers have all announced their support for HD DVD, which was developed by Toshiba and NEC; while Blu-Ray will have Dell, Philips, Sony and Twentieth Century Fox in their corner. It's still too early to tell, but it sounds like Blu-Ray will emerge victorious, especially since the PS3 will support it out of the box, and it holds about a third more data. The downside is that unlike HD DVD, the hardware would be more expensive and incompatible with current players.
Read More

| VNUnet
Tweet
Posted by Hector Martinez Categories: Misc. Tech
An organization of 15 European research centers, have introduced the first road-ready vehicles that require no driver. While there are already airport carts that do this, they require embedded road tracers, while the CyberCar has a pre-programmed route. Coupled with a laser-sweeping the device on it's front end, it can also avoid or stop in front of obstacles. We wonder how you feel about cruising around without a
human
navigator at the wheel, but this could certainly be the future we're all destined for. Already the town of Antibes on the French Riviera, and other nearby areas are considering buying fleets to taxi tourists around their crowded streets. I'd like to see them pull some of the manuevers I've witnessed with the cabs in Manhattan.
Read More

| Time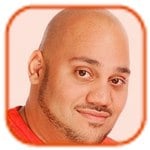 Tweet
Posted by Andru Edwards -
Categories: Wearables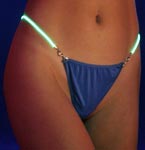 Have you ever wanted to see glow in the dark neon panties glowing in a club? No, I haven't even thought about it either. However, GloThong is set to change that. They are the makers of the undergarment that once charged via and A/C adapter, will glow all night long while you shimmy on the dancefloor. Of course, if you are caught off guard you can also just keep the handy thong car charger in the glove compartment and you are set. Yeah, I said it. The GloThong will be available in December, but you can
order it now
. Time to get me mine!

Read More

| GloThong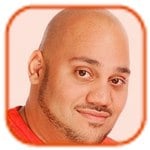 Tweet
Posted by Andru Edwards -
Categories: Software
This has got to be one of the coolest things I have seen on the news scene in a while. In an effort to stop spammers, European Lycos sites are now doing a "Make Love, Not Spam" "promotion". What exactly is it? Get ready. All you need to do is drop an email to Lycos via
their site
, and they will send you information on downloading their screensaver. Install it, and you will help to frustrate known spammers about as much as they frustrate you. When the screensaver is active, it is constantly requesting information from spammer IP addresses. This causes a lot of uneccessary (and expensive) bandwidth usage for the spammer. Now they can choose to ignore it and pay the higher fees, or they can come out and try to take Lycos to court. However, in doing so they are then basically outing themselves as spammers and will be subject to the discipline that comes with that. Simply Genius.
Read More

| Lycos UK
Tweet
Posted by Hector Martinez Categories: Portable Audio / Video

There's a lot of anti-iPod sentiment out there, as evidenced by some of the comments I've seen lately on the internet. Are these people just "haters" or do they have a valid point? Surely the iPod features some great usability and customer support, but some argue that for the same price you can get players with better features. Gear Live wants to hear your thoughts. Is the iPod the end-all be-all? The debate continues on our message boards.
Click here to discuss this story on the Gear Live Message Boards
Tweet
Posted by Hector Martinez Categories: Accessories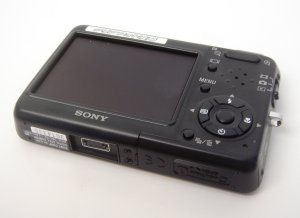 Our good friends here at
I4U
got a chance to look at Sony's latest digital wonder, billed as the World's Thinnest 5MP Digital Camera. You can import one from Dynamism for about $599. The latest model features some subtle but valuable improvements, including better picture quality and warmer colors. You even get an English user's manual with it, plus the black model is exclusive only to Japan.
Read More

| I4U
Tweet
Posted by Hector Martinez Categories: Accessories, Product Reviews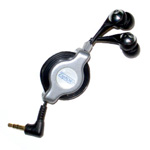 My wife always says that I'm obsessed with wrapping up my earbud phone cords when I'm done with them. What can I say? I like things tidy and neat, at least when it comes to gear, considering how expensive things can get. Imagine my curiosity when I discovered that ZipKord offers a pair of in-ear buds that, get this, auto-retracts the cord for easy storage. We here at Gear Live had to check it out.
Click to continue reading ZipKord Retractable Earbuds Review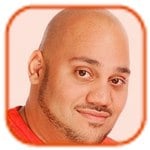 Tweet
Posted by Andru Edwards -
Categories: Misc. Tech
Hey, it turns out that Target is looking to reach out to the younger crowd within the next 4-8 weeks. That's right, no more trying to search for what you want on street corners or dark alleys - just go to Target.com! I guess this is just one of the many ways the retail chain is going to try and take down the almighty WalMart. Now, let's see how long these links remain active:
Marijuana
Crack
Hooker
(Thanks damn!)
© Gear Live Inc. – User-posted content, unless source is quoted, is licensed under a Creative Commons Public Domain License. Gear Live graphics, logos, designs, page headers, button icons, videos, articles, blogs, forums, scripts and other service names are the trademarks of Gear Live Inc.