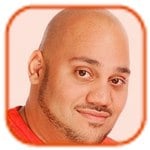 Tweet
Posted by Andru Edwards -
Categories: Displays, HDTV, Home Entertainment, Family, Techies
This is an entry from our 2009 Holiday Gift Guide. Check it out for suggestions on what to buy your loved, liked, and hated ones this holiday season!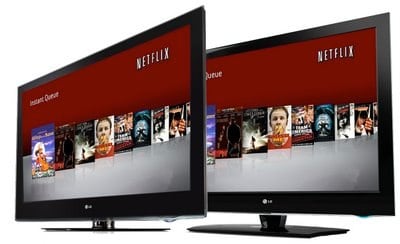 We wanted to find a nice mid-range HDTV we could recommend this year, and we think the LG 47LH50 is it.This is LG's 47-inch, widget-powered television, and it brings the heat with a 1080p display, and 5.1 surround sound output. Why would you want to output sound from the display? Well, thanks to the Yahoo! widget support, you get things like Netflix, YouTube, and a bunch of other embedded media playback services, including the Vudu streaming movie service. Just connect the LG 47LH50 to your home network, and the content is right at your fingertips. The part, though, is the price. These typically sell for about $1500, but Amazon is selling it for $1,139.
Read More

| LG 47LH50 HDV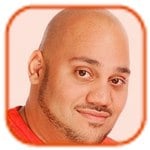 Tweet
Posted by Andru Edwards -
Categories: HDTV, Home Entertainment, Family, Men, Techies, Under $100
This is an entry from our 2009 Holiday Gift Guide. Check it out for suggestions on what to buy your loved, liked, and hated ones this holiday season!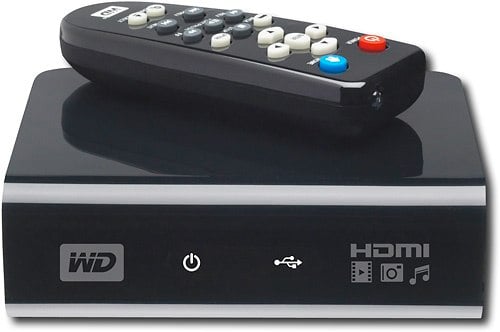 The Western Digital WD TV HD Media Player allows you to attach any external hard drive or USB flash drive to the device, which lets you watch videos, listen to music, or even create your own slideshows from your photos, right on your television. The WD TV HD Media Player can accept up to two external drives at once, and supports Dolby Digital and DTS 5.1 sound, making it ideal to play movies stored on those devices in glorious 1080p. They typically sell for $129, but Amazon has them for $99.
Read More

| Western Digital WD TV HD Media Player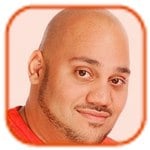 Tweet
Posted by Andru Edwards -
Categories: Features, Handhelds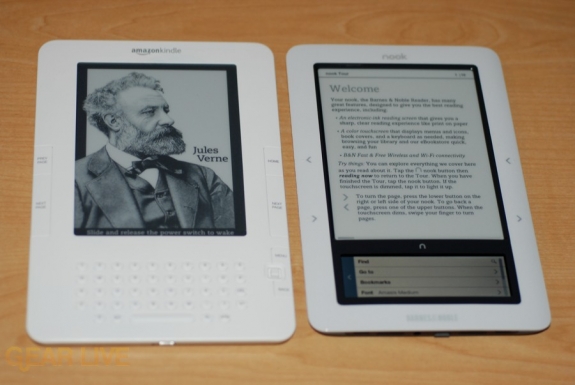 Hot on the heels of our Barnes & Noble nook unboxing gallery, we got a ton of requests from you guys asking us to compare the nook directly against the Kindle 2. So we put the nook right up against Amazon's Kindle 2, and shot some photos. In a nutshell, the nook is smaller in length and width, but is a little but thicker than the Kindle 2. I personally don't think one has an advantage over the other in terms of size, but hey, check out the nook vs Kindle size comparison gallery, and judge for yourself, mmkay?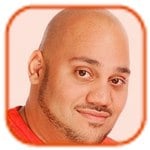 Tweet
Posted by Andru Edwards -
Categories: Accessories, Apple, Household, Music, Teens, Under $50
This is an entry from our 2009 Holiday Gift Guide. Check it out for suggestions on what to buy your loved, liked, and hated ones this holiday season!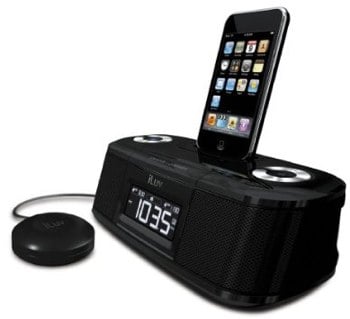 So peep this - the iMM153 alarm clock from iLuv features a bed shaker alarm that works in conjunction with an iPod, FM radio, or generic buzzer. It pretty much guarantees that the owner, no matter how deep they are into their slumber, will be woken up by the noise and vibration combo. The iLuv iMM153 is available in black, white, pink, and blue, and is compatible with iPod classic, mini, nano, and touch. The things retail for $59, but Amazon has them for $46.
Read More

| iLuv iMM153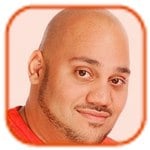 Tweet
Posted by Andru Edwards -
Categories: Features, Galleries, Handhelds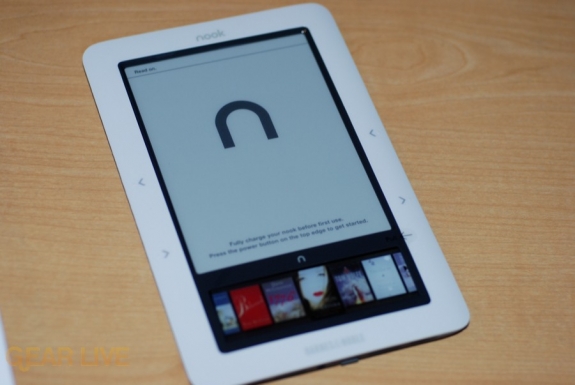 We just landed a Barnes & Noble nook, and while our review is forthcoming, we figured it'd only be appropriate to hit you with a nice gallery of unboxing photos of the device aimed to take on the Amazon Kindle. We give you a look at the nook packaging, touchscreen, welcome screen, and of course, multiple views of the hardware itself. Our early impressions? The nook is nice, and feel great in the hand.
Head on over to our unboxing gallery to check out our Barnes & Noble nook photos, and let us know what you think, and what you want to hear about!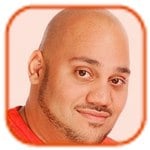 Tweet
Posted by Andru Edwards -
Categories: Apple, PC / Laptop, Software, Family, Techies, Under $25
This is an entry from our 2009 Holiday Gift Guide. Check it out for suggestions on what to buy your loved, liked, and hated ones this holiday season!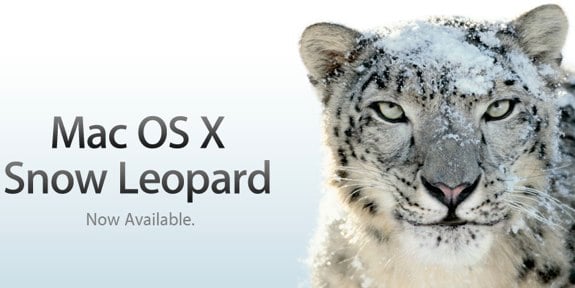 If you've got any Mac users in your life who haven't upgraded to OS X 10.6 Snow Leopard, we think it's time you give them the nudge this holiday season. Snow Leopard is faster, leaner, and more intuitive. It's also simple to install, and even hits the user back with some freed up hard drive space. The best part, though, is the price. Snow Leopard is just $24.99 at Amazon. Here's the price breakdown: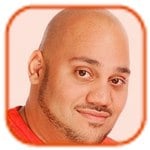 Tweet
Posted by Andru Edwards -
Categories: Announcements, Features, Video Games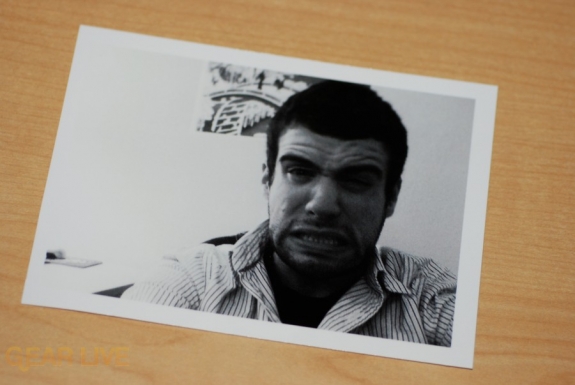 Over the past month we've been running our Pwnedface Call of Duty Modern Warfare 2 Xbox 360 giveaway, asking you guys to use Shoot It! to send us postcards of your best pwnedface. What's a pwnedface, you ask? That would be the face you make when you get pwned in a game, or when you are doing the pwning. We got a ton of entries, and finally selected our random winner - that's his entry above.
We've chosen some of the shots that we thought were pretty funny, and put then into our pwnedface photo gallery - we definitely loved seeing all the entries come in, and a lot of laughter was had. A big thank you goes out to the folks at Shoot It! for sponsoring the giveaway. All the postcards you see? They were generated by our readers using the Shoot It! app on their iPhone or BlackBerry devices, right on their phone.
The giveaways aren't done! Be sure to enter our HP Envy 13 notebook giveaway, which is currently ongoing!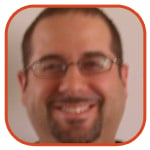 Tweet
Posted by David Torres Categories: Reviews, Marvel Comics
Rating: ****
If you are a new reader of Brian Michael Bendis's run on Ultimate Comics Spider-Man and if you think that things are moving a bit slow, do not worry. Look at the pace that Bendis is presenting in his story as if it were a fine dining experience. When you are eating a fine meal, you don't wolf down your food as if you're at McDonald's. Instead, you take your time to savor every moment of every bit of food. Bendis's take on the Spider-Man character is so perfect, that you want more after every issue you've read. What's the old saying? Leave with them wanting more. I guess that's the best way to describe how I feel when I'm reading his Spider-Man - I want more.
Although the comic audience is mostly adult males, Brian Bendis writes Ultimate Comics Spider-Man as a comic geared more towards a tween/teenage audience. I can see a kid in that age range who has enjoyed Harry Potter and Twilight really enjoying this book more than an adult would. Spider-Man really acts like a teenager here. You don't get the feeling of a writer trying to write dialogue that a teenager would say - particularly towards the end of the book with Peter and Gwen.
Our story continues the opening arc of this relaunched title with Spider-Man battling Mysterio. When we last left off, Spider-Man was at the mercy of Mysterio. It looks grim, but thanks to the arrival of the mysterious new cloaked hero that first appeared in issue one, Spider-Man makes it out alive. Thanks to this intervention, Spider-Man is able to recover and duke it out with Mysterio. The cloaked figure knocks out Mysterio's technology and we see his face. As a result, an explosion happens, but all survive and Mysterio swears revenge.
Click to continue reading Marvel Comics Review: Ultimate Comics Spider-Man #5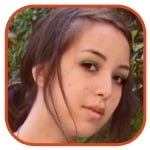 Tweet
Posted by Robin Paulson Categories: Marvel Comics
While it may not be shocking that Stan Lee is set to appear in the upcoming Thor film, it's still fun to see him write about it on his Twitter.
Although Lee doesn't discuss the details of his cameo appearance, he confirms meeting with director Kenneth Branagh to talk about the part.
"Hey, I got an email from the multu-talented director of Thor, Kenneth Branagh… Kenneth Branagh (of course I call him 'Ken!') said my cameo's set for the upcoming Thor movie.—To him, it's a cameo, to me—it's a ROLE!"
Lee later goes on to joke about the extent of his character's impact on the film:
"I went easy on Ken Branagh when we discussed my role in Thor. Told him I wouldn't insist on my name above the title, I think he was grateful… Yeah, I mentioned Ken Banagh a few times, but I warned you I was a name dropper. Seriously tho', with him directing, Thor's a sure winner… Of course, my previous tweet revealed the extent of my innate modesty. I really wanted to add 'With me doing a cameo, Thor's a sure winner.' Can't tweet anymore. Due to Thor, I must start rehearsing my thee's and thou's. So, if thou objecteth not, I wish thee well! 'Nuff saideth."
Unfortunately, we've got quite a ways to go until we'll see his stunning performance—the film is due out in theaters May 20, 2011.
(FYI - You can also follow Comix411 on Twitter.)
Read More

| Stan Lee's Twitter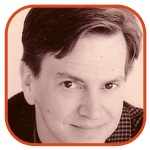 Tweet
Everyone who knows me knows that I love the comics that are out there on the fringes of the industry. You want to make everyone turn into apes or zombies or contestants on So You Think You Can Dance? and I'm right there, eager to throw my $2.99 in your direction.
So when I saw Tony Moore's "iconic" cover on Victorian Undead #1 (Wildstorm) on the rack with a blurb that says "Sherlock Holmes Vs. Zombies," my hand shot out faster than John H. Watson, M.D.'s revolver. And I wasn't disappointed. Far from being as "out there" as its B-movie subject matter might suggest, it actually feels like a real Sherlock Holmes adventure but with, y'know zombies. And Automata (aka robots). Following a celestial event in the skies of London in 1854, there are rumors of the dead coming back to life and desecration of the bodies by beheading. By 1898, when two London workmen succumb to zombiness, leaving one in the custody of Inspector Lestrade, the call goes out for Sherlock Holmes who's busy on a seemingly separate case trying to figure out who's behind the robot that just tried to kill him. (I've read stories where Holmes has gone up against the aliens from War of the Worlds, and also Dracula, Jack The Ripper and The Invisible Man, so zombies and Victorian robots don't feel out of place in my personal Holmes canon.)
Click to continue reading Victorian Undead: Sherlock Holmes Vs. Zombies!
© Gear Live Inc. – User-posted content, unless source is quoted, is licensed under a Creative Commons Public Domain License. Gear Live graphics, logos, designs, page headers, button icons, videos, articles, blogs, forums, scripts and other service names are the trademarks of Gear Live Inc.