Find Our Latest Video Reviews on YouTube!
If you want to stay on top of all of our video reviews of the latest tech, be sure to check out and subscribe to the Gear Live YouTube channel, hosted by Andru Edwards! It's free!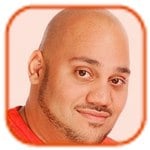 Tweet
Posted by Andru Edwards -
Categories: Music, Social Networking, New Apps, Free Apps,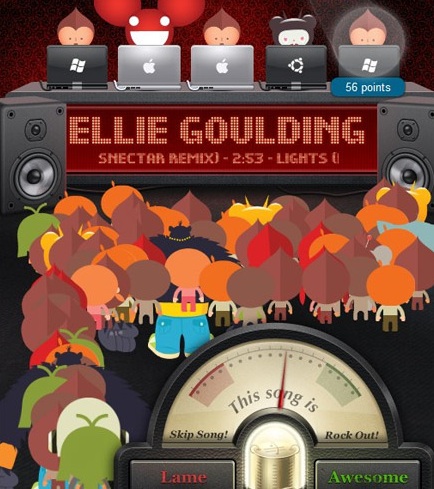 Turntable.fm is having a good week. The music streaming site on Tuesday released its iPhone app and confirmed that it has raised $7 million in funding.
It had been rumored that an iOS version of the popular service was headed to the App Store this week, and as expected, the app mimics the Web-based experience of Turntable, allowing you to do the same things on your mobile phone that you could do online. For example you can access all of the same rooms where five DJs take turns bumping the songs of their choice as well as rate those tracks as "lame" or "awesome."
From the app, you can also make new rooms and start DJing in existing ones. The app has been well received for the most part, but VentureBeat pointed out that it moves a little bit slower than the desktop version. However, it noted that it works well over 3G, which rumored to be an issue for the app during its testing phase.
Click to continue reading Turntable.fm now available on the iPhone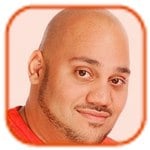 Tweet
Posted by Andru Edwards -
Categories: Social Networking, New Apps, Free Apps,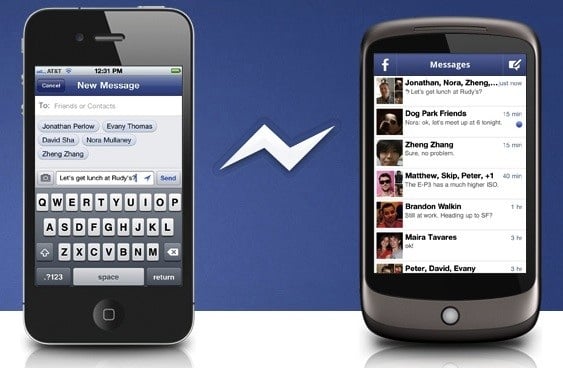 Facebook has just released a new Android and iOS app called Facebook Messenger, and it's exactly what it sounds like. Basically, Facebook has taken its messaging system, used their Beluga team to simplify it a bit, and pushed it out as an independent app. You can message your contacts without using up SMS (similar to things like BBM, Google+ Huddle, iMessage, GroupMe, Fast Society, and plenty of others,) and you can also create group messages on the fly as well. People will see these messages show up in the Messenger app, their Facebook inbox, or by SMS if they don't have the app installed. You can also share your GPS location and attach images to the message conversations as well. If you've used Beluga or Facebook, then you know how to use this.
You can grab it now from the App Store and Android Market.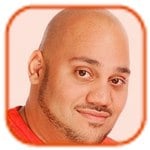 Tweet
Posted by Andru Edwards -
Categories: Social Networking, Utilities, New Apps, Free Apps,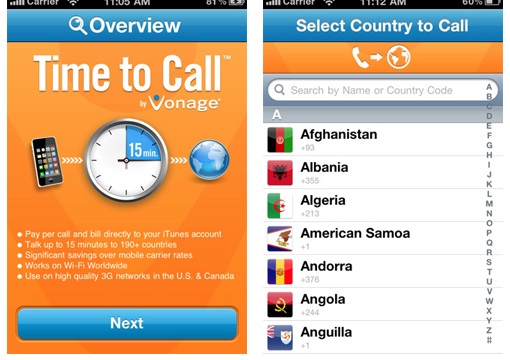 If you've been putting off calling your aunt in the Dominican Republic or your Slovenian cousins because of the cost of calling from your mobile phone, a promotion from Vonage should pique your interest. The VoIP provider is giving away one free international phone call, up to 15 minutes, to anyone who downloads its new iPhone app, Time to Call. The app is also free.
What's especially appealing about the offer is you don't have to be a paying customer of Vonage (from $11.99 per month) to use the app or get the one free trial call. The free call expires one year after you download the app. Be sure to check that the country you're calling is on the list of 100 that are included in the deal (check below).
After your one free call, all calls are billed in 15-minute increments. Prices for the 15-minute blocks of international talk time range from 99 cents to $9.99, depending on which country you call, although calling most countries is less than $1.99. And typical of Vonage's slightly experimental nature, the Time to Call app doesn't charge you through pre-paid credits or an in-system account, the way other services such as Skype do. Instead, Vonage's app bills you directly through iTunes.
Click to continue reading Download the Vonage Time to Call app and get a free international call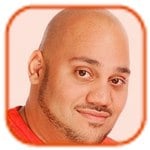 Tweet
Posted by Andru Edwards -
Categories: Social Networking, Free Apps,
After a false start this morning, Skype today released its official iPad app.
Skype for iPad is now available for download in the Apple App Store. The free app is compatible with Apple tablets running iOS 4.0 or higher.
"Skype for iPad is beautifully designed and optimized for the iPad. It offers the best of both worlds for users who want a larger Skype experience, on-the-go," Skype said in a blog post. "The large iPad screen is perfect for bringing Skype video calls to life, in either landscape or portrait view, and because it is on the iPad, Skype video calls can be made at the beach, in a car or even lying on a couch."
Skype promised several iPad-optimized features, including two-way video calling for those with an iPad 2. Connect with other Skype users on PCs, Macs, or iPhones and Android phones with front-facing cameras.
Click to continue reading Skype for iPad now available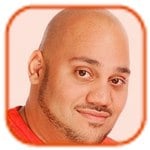 Tweet
Posted by Andru Edwards -
Categories: Social Networking, New Apps, Google, Free Apps,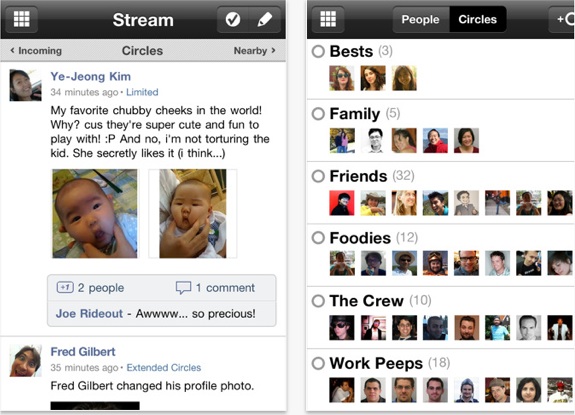 Apple has finally approved the Google+ iOS app, and it's now available for your downloading pleasure from the App Store. Now you can get your Circle on using your iPhone. Nice.
Read More

| Google+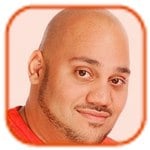 Tweet
Posted by Andru Edwards -
Categories: Books, iPad Apps, Sales, Free Apps,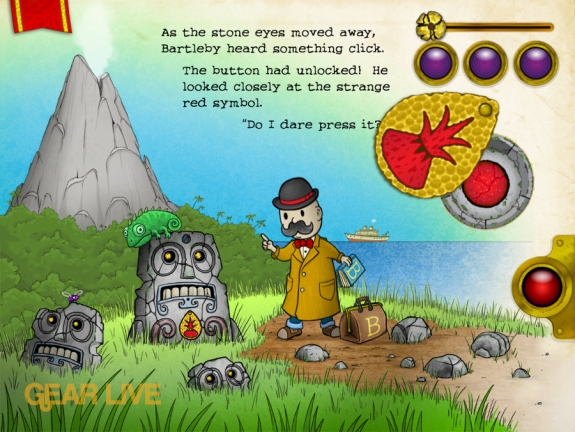 One of our favorite iPad apps for children, Bartleby's Book of Buttons: Volume I, is now being served up for free thanks fo the folks at Monster Costume. They're prepping Volume 2 of the storybook, and have decided to make Volume I (which typically sells for $4.99) free through WWDC 2011. If you've got an iPad, you should have Bartleby on it. Why? See our Bartleby's Book of Buttons review.
Read More

| Bartleby's Book of Buttons Vol. 1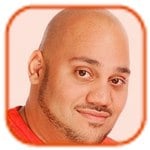 Tweet
Posted by Andru Edwards -
Categories: Reference, App Store News, Free Apps,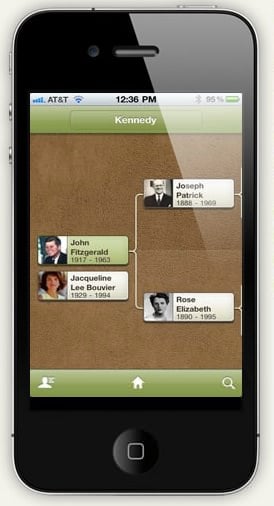 Ancestry.com on Tuesday announced that its mobile app for the iPhone, iPad, and iPod touch has received over one million downloads.
One-third of those one million downloads occurred in the last two months alone, and over half of the app users are new to Ancestry.com.
"We've been pleased with the early adoption of our iPhone and iPad apps and believe we are just getting started," Eric Shoup, senior vice president of product for Ancestry.com, said in a statement. "It's a natural extension of the Ancestry.com service and another way to help our members discover, preserve and share their family history."
Ancestry.com Inc., the world's largest online family history resource, has nearly 1.4 million paying subscribers, who have created more than 20 million family trees with over 2 billion profiles. In the past 14 years, more than 6 billion records have been added to the site.
Click to continue reading Ancestry app surpasses 1 million downloads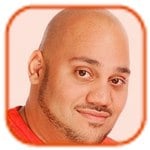 Tweet
Posted by Andru Edwards -
Categories: Social Networking, New Apps, Reviews, Videos, Free Apps,
We've spent the last half-day or so completely enamored with the latest release from the fine peeps over at Tapbot, Tweetbot. Typically, a new Twitter client isn't anything we would get excited about, as there are probably hundreds out there, and the free Twitter for iPhone does the job well enough anyway. However, we've been impressed with every other app that Tapbot has put out. We're talking about things like Calcbot, Weightbot, Pastebot, and the awesome Convertbot. So when they released Tweetbot after working on it for over a year, we had to check it out.
It's difficult to describe everything that Tweetbot does, but if I had to sum it up with one statement, I'd say "It just makes sense." Oh, and also, it's a joy to use. While the official Twitter app has been suffering from feature bloat (going so far as to try and force a trend bar on us,) Tweetbot is a refreshing throwback to what made Tweetie great in the first place. They've even managed to make lists actually useable and convenient, rather than a clunky add-on, by giving each its own timeline.
We highly recommend Tweetbot -- get a look at the video above that walks through its interface. Pretty slick, right? You can get it now for $1.99 in the App Store.
Read More

| Tweetbot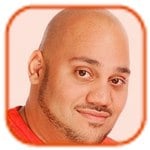 Tweet
Posted by Andru Edwards -
Categories: Reference, iPad Apps, New Apps, Free Apps,
Microsoft knows the importance of the mobile audience, even when it means taking advantage of a competitor's mobile platform—in this case, Apple's. Since late 2009, iPhone users have been able to download a Bing app that offers voice search, local shopping, scrolling image search, maps and directions. Now iPad owners get a Bing app that adds a new trends feature, which lets them explore the trending search topics of the week.
The new app, which is available in the iTunes App Store starting today, sports a homepage featuring the trademark (and often stunning) Bing photo of the day, along with tiles showing local weather, news, maps, movies, and trends. The interface makes a lot of use of the swipe touch gesture, especially in image search. A dropdown menu offers all these choices plus Images, Videos, Shopping and History—that is, your search history, not the school topic.
Trends shows tiled images for the week's major current events. It can almost be thought of as a lightweight replacement for an app like The Daily or Flipboard. Touching one of its images opens a search page showing news and images about the topic, like MLB Opening Day. Some topics get a slicker treatment rather than just a Bing search results page: touching through an entry about "30 Rock's" Tina Fey labled "Ms. Bossypants" displayed a grid of stories that somewhat resembled the New York Times' Web site layout. After reading a result page, you can swipe left-to-right to get back to the trends page.
Click to continue reading Bing launches magazine-like iPad app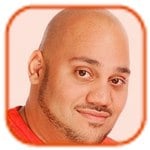 Tweet
Posted by Andru Edwards -
Categories: Social Networking, App Updates, Free Apps,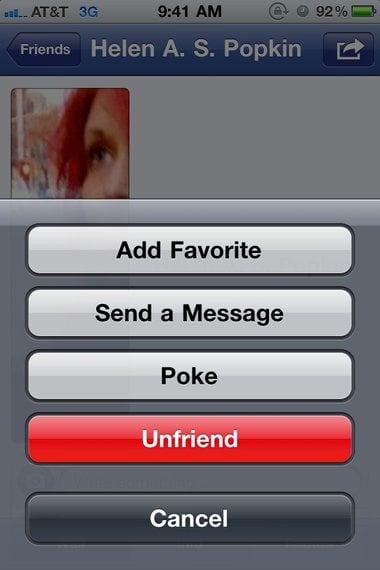 Facebook yesterday updated its iPhone app to version 3.4, bringing enhancements to the News Feed and notifications UI as well as the option to check-in to Facebook Events on the go. For unfriending that cannot wait until you get back to your desktop, the app adds that, too.
The signature feature of the update, of course, is the mobile check-ins for Facebook Events. We previously reported that Facebook added another layer to its location-based functionality by including a check-in icon available on the day of a given event. The company had pledged to launch the feature soon on the iPhone and their mobile site. Yesterday's update fulfills that pledge.
Formerly, the only way you could check in to a Facebook Event was through Facebook Places, which entailed checking in to locations as you would with Foursquare or Gowalla. Now users can check-in to events themselves, opening up new possibilities for companies and individuals. For example, you could arrange contests at events.
Click to continue reading Facebook brings event check-ins, unfriending to iPhone app
© Gear Live Inc. – User-posted content, unless source is quoted, is licensed under a Creative Commons Public Domain License. Gear Live graphics, logos, designs, page headers, button icons, videos, articles, blogs, forums, scripts and other service names are the trademarks of Gear Live Inc.