Find Our Latest Video Reviews on YouTube!
If you want to stay on top of all of our video reviews of the latest tech, be sure to check out and subscribe to the Gear Live YouTube channel, hosted by Andru Edwards! It's free!
Tweet
Posted by Troy Categories: Portable Audio / Video, Software,

Recently I purchased a 5GB Zen Micro, made by Creative Labs - the same company that practically birthed the sound card industry. While not an avid fan of Apple's iPod, I have to appreciate the simplicity of it's software. Create playlists, download music, etc. and just plug it in and you're done.
The complete opposite exists for the Zen Micro. You plug it in, load up the software, and slowly sort its contents using the "Zen Micro Media Explorer" or "Creative Mediasource." The player itself is incredibly simple and user-friendly. An adjustable touchpad, simple interface, numerous ways to sort music, and customizable menus.
The same can't be said for their software. Slow, tedious, and just plain inefficient are words I use to describe either program you can use for the Zen Micro. I only criticize because I know they should be able to do better than this. Take the Nomad Explorer for instance, it has far more features and is faster and easier to use than Creative's software. I love the player, but Creative needs to step up their game if they want to seriously compete with the iPod lines.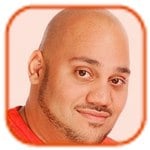 Tweet
Posted by Andru Edwards -
Categories: Cell Phones, Podcasts, Video Games,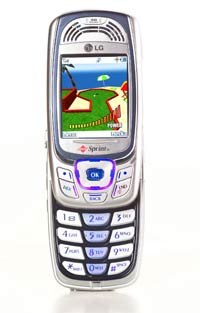 Mobile gaming is growing by leaps and bounds - and I am not talking about the Nintendo DS or Sony PSP. It can't be argued that the number one personal accessory right now is the cell phone, and just about everyone has one. Jason Ford, the General Manager of Sprint Games and Entertainment, sat down with us to give us a rundown on gaming, the Samsung A800, the LG MM-535, and Sprint's EV-DO rollout. Click here to download the MP3, or you can just subscribe to the Gear Live Podcast feed.
Voices: Jason Ford, Andru Edwards, Jesse Easley, Jack Olmsted
Length: 23:45, 10.9 MB
Listen | Sprint Mobile Games Interview
Tweet
Posted by Edwin Soto Categories: Accessories, Portable Audio / Video,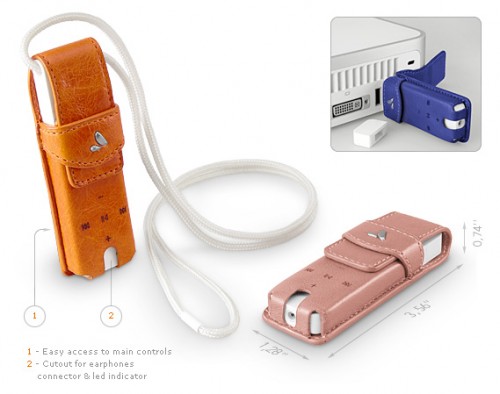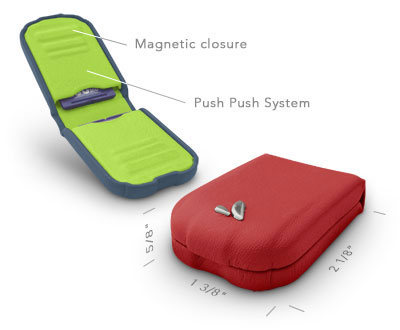 You probably know how much we rave about Vaja leather cases. We've covered their Rio cases as well as their well as their Treo 650 cases. We even interviewed them about their high end products. As portable gear becomes part of the daily lives of more and more people, Vaja is staying ahead of the game with a high-quality iPod shuffle case. If that isn't enough (these things never are), they have also developed a case to hold your SD/MMC cards. Looking for the ultimate cash-in, they plan to release leather PSP cases, as well as a model for the newer Blackberry.
Read More

| Vaja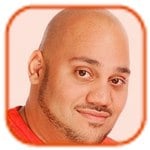 Tweet
Posted by Andru Edwards -
Categories: Accessories, Video Games,
Saitek brought a slew of new PC video game controllers with them to E3, and Playfeed has a rundown of all three. Basically, they give you the standard, the rumble, and the wireless models - all are very high quality from their appearances. Saitek has decided to focus all of their controllers on first person shooters, which becomes apparent when you see that all three controllers have an FPS button.
Read More

| Saitek P2900 Wireless
Read More

| Saitek P2600 Rumble
Read More

| Saitek P990 Dual Analog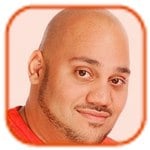 Tweet
Posted by Andru Edwards -
Categories: Accessories,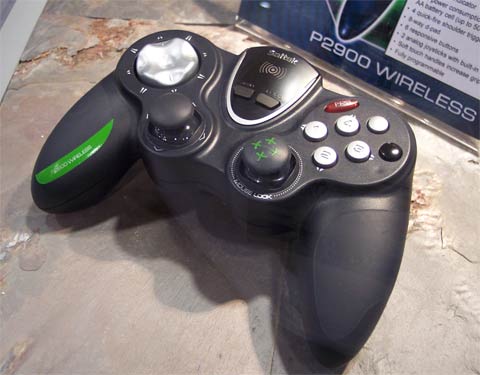 Rounding out the Saitek PC game controller front is the P2900 Wireless controller. What I like about this one is that it uses only one AA battery, and chugs along on that for 50 hours. That is how it should be done. Similar to the others, it has the FPS instant set-up button, four shoulder triggers, and soft handles. This one uses 2.4 GHz wireless RF to communicate with the PC. It's good and all, but I have had problems using 2.4 GHz technology with my wireless G network. In fact, I had to upgrade my phones to 5.8 GHz because the interference would cause latency in the Internet connection.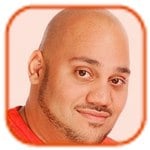 Tweet
Posted by Andru Edwards -
Categories: Accessories,
Saitek was also showing off a couple of other controllers at their booth during E3. This one is dedicated to having a more responsive rumble. Basically, the P2600 uses the latest technology to deliver strong, varied responses depending on what is going on in the game to provide for maximum realism. That is, if you consider your controller rumbling to be realistic. It also has backlit button, a First Person Shooter button to transform the controllers capabilities, four shoulder buttons, and soft handles. No hands on impressions though - these babies were behind glass.
Tweet
Posted by Edwin Soto Categories: Internet, Software,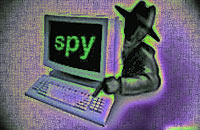 We all hate it. We know how damaging it can be. Spyware causes the average computer user to despise getting on the internet. In some cases, it gets as severe as being the cause of identity theft. The House is trying to eliminate these malicious programs and the people that distribute them. Violators of the House's new bill are looking at 2 years minimum for breaking these laws and more if identity theft is involved.
Read More

| CNN.com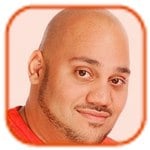 Tweet
Posted by Andru Edwards -
Categories: Marketing,
On the Internet, you have the opportunity to make money by selling your own products and/or services, but that does require you to develop concepts and hang on to inventory. Luckily, there are other avenues available on the Internet in which you can make money if you are willing to put effort into it. One such way is to promote products as an affiliate.
An affiliate is basically a website or person who acts as a salesman for a larger website providing goods or services. Basically, the site will provide you with banner ads, links, and other materials for you to use to generate sales or leads for their product. Each time someone purchases, views, or clicks through to the web site of the advertiser, the affiliate (you) gets a commission. One of the most popular affiliate programs on the Internet happens to come from Amazon. You can sign up as an Amazon Associate, and gain access to images and a link generator which allows you to sell Amazon products directly on your website. If someone purchases an item on Amazon by using your link or image, you will receive a cut. Here is a brief rundown:
Associates drive Internet traffic to Amazon.com through specially formatted links that allow Amazon to track sales and other activity.
Associates earn up to 10% in referral fees on all qualifying revenue made through their links.
Amazon sends quarterly payment to Associates.
Another great affiliate program is the one run by the iTunes Music Store. The iTunes Affiliate Program. It pays 5% of all revenue generated from your links. These are just two examples of ways you can make money using the lure of products from other, more well known resources. If you have had success with affiliate programs, let us know about it in the comments.
Tweet
Posted by Charles Leake Categories: Features, Internet,
Last week at E3 we had the opportunity to sit down and chat with Magic: The Gathering designers Mark Rosewater, Randy Buehler and Magic pro player Sam Gomersa. Magic the Gathering is the first collectible card game and is set in a fantasy setting. It has been going strong now for 12 years with no end in sight. Magic: The Gathering can also be played via Magic: The Gathering: Online. The latest version of Magic Online version 3.0 should be out in stores shortly.
Most of our readers may not have heard of Mark Rosewater or Randy Buehler, who are the designers of Magic. These men are two of the greatest game designers on this earth. Their work is enjoyed by millions of gamers across the globe and their design has kept one of the most successful and longest running games going strong today. Join as they both give us a rare chance to see the secrets to the successful design of Magic: The Gathering, including video games, here today with Mark Rosewater, Wednesday with Randy Buehler and Friday with Magic Pro Player Sam Gomersa:
In a short explanation what is Magic the Gathering?
Magic the Gathering is a collectible card game. The best analogy is it's like playing Monopoly without all the pieces.
And what is Magic the Gathering Online?
A transliteration of the game. The idea for it came about from the main reason players quit, they did not have enough people to play with and had a hard time finding a game. Magic Online solved this problem, players can now find a game 24 hours, 7 days a week.
Click to continue reading E3 Interview: Mark Rosewater - Head Designer of Magic: The Gathering

Tweet
Posted by Jesse Easley Categories: Misc. Tech,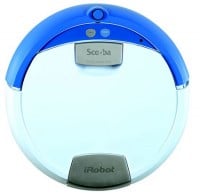 Everyone we know has been thoroughly impressed with the way that iRobot's Roomba vacuum cleaners work. Now, the company forays even deeper into robotic home cleaning with their new mop. The Scooba functions in a similar fashion as the Roomba, with a few key differences. The way it works is the Scooba will vacuum up the floor, spray foam scrub onto the tile or other surface, scrub it up, then dry the floor. There is no price set yet and it's looking like it might only be a limited time deal around the holidays.
Read More

| News.com via engadget
© Gear Live Inc. – User-posted content, unless source is quoted, is licensed under a Creative Commons Public Domain License. Gear Live graphics, logos, designs, page headers, button icons, videos, articles, blogs, forums, scripts and other service names are the trademarks of Gear Live Inc.