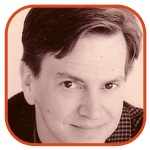 Tweet
Posted by Tom Mason Categories: Conventions, Editorials
CBS Interactive is not the normal place one would go for a comic book job, but they have one, even if it has only a slight comic book connection.
They're looking for an intern for their Communications team in their San Francisco office for summer 2013 (why wait 'til the last minute).
The position has all the usual requirements and responsbilities one might associate with being an intern, so there aren't any surprises at the listing.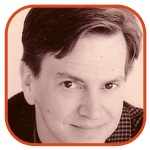 Tweet
Posted by Tom Mason Categories: Conventions, Editorials, Reviews, DC Comics
Comic Con International has come and gone already. Naturally, my Comic Con experience is quite a bit different from most people. I've been going for quite a while, have a lot of friends and acquaintances that I see there, and have an established routine of places to be at certain times.
I got there too late on Wednesday for what some reported was a raucous Preview Night, so my convention didn't start until Thursday morning.
Tom Spurgeon at The Comics Reporter has a rundown of convention memories from around the internet. (And congratulations to Tom for his Eisner Award for Best Comics-Related Journalism. It's well-deserved.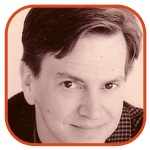 Tweet
Posted by Tom Mason Categories: Conventions, Editorials, Movies, Reviews, Image Comics
This is the week where the comics industry slows down for a couple of days as everyone saves their big news for Comic Con International in San Diego. That gets going on Wednesday evening - Preview Night - and you can expect the announcements to start flying faster than anyone can cut and paste a press release, and everyone's abuzz with their favorite version of the four Spider-Man movies.
For now, though, the internets still have some things to read:
A weather-battered Beau Smith looks at Spider-Man.
Longbox Graveyard also has a look at Spider-Man, of the Steve Ditko era.
Hero Complex reports the return of Marc Silvestri's Cyberforce, with the words "Kickstarter" and "free" as part of the launch equation.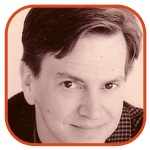 Tweet
Posted by Tom Mason Categories: Conventions, Editorials, Reviews
To everyone suffering through the summer heat wave, wind and electrical storms and power outages in the U.S., my heart goes out to you. If you've still got the internets, here are some things to help ease the pain.
Daniel Best reports on trouble at Oz Comic-Con in Australia this weekend.
With convention season in full swing, the critic Bill Sherman reviews Rob Salkowitz' Comic-Con And The Business Of Pop Culture, an account of the 2011 Comic Con International in San Diego. "Salkowitz approaches his topic as both a business analyst and a longtime fanboy -- and he shows a commendable breadth of knowledge about both the medium and the somewhat clannish fan culture.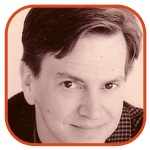 Tweet
Posted by Tom Mason Categories: Conventions, Editorials
Okay, so this is happening.
My good friend Paul O'Connor who used to write for Malibu Comics back in the day and is now one of the founder partners of the app company Appy Entertainment (and creator of the Longbox Graveyard blog), dropped me an email a couple of months ago. He wanted to host a Malibu Comics panel at this year's Comic Con in San Diego.
2012, it turns out, marks the 25th anniversary of the founding of Malibu Comics; the company opened its doors in January 1987 and released its first three books in July of that year: Libby Ellis #1, Stealth Force #1 and Dark Wolf #1.
2012 also marks the 20th anniversary of the founding of the Ultraverse, Editor-In-Chief Chris Ulm's big idea to launch a writer-based super-hero universe. He started to implement his UV vision in the summer of 1992. The convention season that year was spent rounding up the seven creators who would become the Ultraverse Founders - Len Strazewski, James Hudnall, Steve Englehart, Steve Gerber, Mike Barr, Gerard Jones and James Robinson - which culminated in the first Ultraverse Founders Conference in Scottsdale, AZ.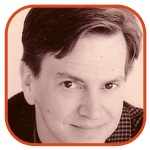 Tweet
Posted by Tom Mason Categories: Conventions, Editorials
In the world of comic books, there are writers, artists, colorists, letterers and editors. But don't be discouraged if you lack those skills - there's always work for anyone with a good personality and a hard body hard enough to fit into a tight-fitting costume, especially during convention season.
Comic Con International in San Diego is the biggest U.S. convention and this year it's being held from July 11-15th. Already the ads are popping up on Craigslist for models, cosplayers, costume performers, booth babes and my favorite: "Brand Ambassador."
Let's check out some of them:
Reality star and KISS frontman Gene Simmons wants male and female cosplayers for the con to appear as Dominatrix and Zipper.
GMR Marketing is having a gaming promotion at the con and they need 2 brand ambassadors with gaming experience.
Here's a company looking for models for the con: $70/hour.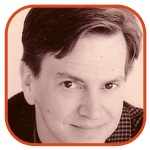 Tweet
Posted by Tom Mason Categories: Conventions, Editorials
Attack Marketing is looking for some outgoing folks to work as promotional talent at Comic Con International in San Diego this year, July 11-15.
They want "friendly and personable brand ambassadors, costume characters, and street team members."
The weather is always great, the crowds can be a lot of fun and you'll definitely have stories to tell as you massage your aching feet.
The temp jobs pays between $16-$30 per hour - I'm guessing the costumed performers get the higher dollar.
Good luck, job seekers!
[Artwork: Comic Con International photo by and © Tom Mason]
Read More

| Ebay Classifieds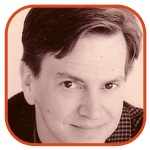 Tweet
Posted by Tom Mason Categories: Conventions, Editorials, Movies
Hey, Art People, listen up! If you're going to attend the 2012 Comic Con International in San Diego next month, you might consider contacting Lucasfilm.
Their Industrial Light & Magic (ILM) division is going recruiting for a Concept Artist, and what does that mean exactly?
"The Concept Artist creates concept art for visual effects in feature films and television to include: characters, vehicles, environments, matte paintings, shot elements, and/or storyboards."
The job will be located at the Letterman Digital Arts Center in San Francisco. The position comes with benefits, which usually means health and other little wellness perks.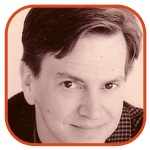 Tweet
Posted by Tom Mason Categories: Conventions, Editorials, Reviews
The countdown to San Diego has begun. You can tell because Mark Evanier is starting to post his great stories about San Diego cons of the past.
I've really been enjoying his tales of the con that involve Ray Bradbury and Julie Schwartz (and MAD Magazine's Al Feldstein). One of the things that's being revealed is that Julie, a longtime DC Comics editor and later company ambassador, doesn't come across as a likeable guy.
This will not come as a surprise to anyone who's read about Evan Dorkin's repeatedly unpleasant encounters with Schwartz.
Or to people who are familiar with Colleen Doran.
Speaking of Ray Bradbury, Frederik Pohl remembers his friend of 75 years.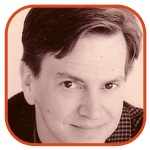 Tweet
Posted by Tom Mason Categories: Conventions, Editorials, DC Comics
I don't know how he does it, but somehow editor J.C. Vaughn is able to assemble his team each year and whip together a new edition of The Overstreet Comic Book Price Guide. This year it's #42 (!) and it's just as big and wonderful as ever. This year's version is available with three different covers: Joe Jusko, Adam Hughes, and (my favorite) Matt Wagner. Just beautiful-looking stuff.
As always, in addition to the latest go-to prices for comics new and old (and really old, like the 16th Century), the Guide has a ton of great articles on comics history, plus market reports from their advisers, the Overstreet Hall of Fame, and even a new look at one of the best graphic novels ever, Batman: Son Of The Demon.
For me, I love the articles, but I also like flipping through the pages and looking at covers of old comics to see how they've changed over the years. I get a real kick out of all the funny (and strange) titles and the trivia (artist appearances and character first appearances and stuff like that). It's like an annual history book of comics and in each volume I always find good stuff that makes it a worthwhile purchase.
© Gear Live Inc. – User-posted content, unless source is quoted, is licensed under a Creative Commons Public Domain License. Gear Live graphics, logos, designs, page headers, button icons, videos, articles, blogs, forums, scripts and other service names are the trademarks of Gear Live Inc.