Find Our Latest Video Reviews on YouTube!
If you want to stay on top of all of our video reviews of the latest tech, be sure to check out and subscribe to the Gear Live YouTube channel, hosted by Andru Edwards! It's free!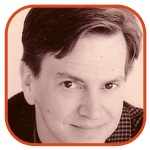 Tweet
Posted by Tom Mason Categories: Editorials, Independent, Marvel Comics,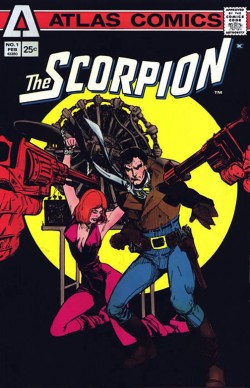 Lots of great stuff all over the internet this week, including a nice piece on Martin Goodman's Atlas/Seaboard comics of the mid-1970s, a lost cartoon by Gene Deitch and a little piece of Jonny Quest/James Bond trivia. Let's click:
Atlas/Seaboard: If you remember Howard Chaykin's The Scorpion, Larry Hama's Wulf The Barbarian or Steve Ditko's Tarantula, then you're old. And that means you remember the Atlas/Seaboard comics that Martin Goodman published after Cadence bought him out from Marvel back in the 1970s. What you may not know is that their comics were also published in Australia. Oh Danny Boy has a detailed and well-illustrated account of their adventure down under.
Gene Deitch: Over at Cartoon Brew, Jerry Beck posts a note from acclaimed animation director Gene Deitch about his first (and lost) animated cartoon. It starred Howdy Doody, and the cartoon so enraged Buffalo Bob Smith that he had it destroyed.
John Kricfalusi: Over at John K Stuff, the animator has a hilarious post about amateur artwork and some ideas about how not-yet-professionals can still find outlets for their art.
Tom Richmond: The great MAD Magazine artist and caricaturist recently remodeled his studio and put up before and after pictures. We should all work in such a great environment. Warning: safe-for-work shelf porn ahead.
Click to continue reading Weekend Reading: Atlas/Seaboard, Gene Deitch and Jonny Quest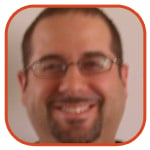 Tweet
Posted by David Torres Categories: Reviews, DC Comics,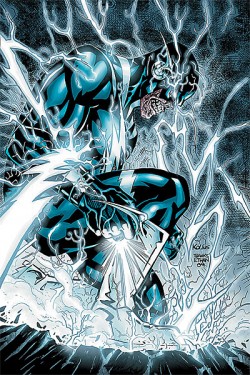 Rating: ****
If you were a fan of the run Geoff Johns and Scott Kolins did on The Flash, this book is for you. I wasn't a fan of Kolins' work on The Flash at first, but the artwork grew on me and the stories that Geoff was pumping out were classic. This issue picks up during the Blackest Night event and after the Flash: Rebirth series.
I was a bit confused by the story in this issue at first because we see that Eobard Thawne aka Professor Zoom the Reverse Flash appears as a Black Lantern, which got me wondering how could he be a Black Lantern if he's been resurrected? Then I remembered that when Zoom returned in the Flash: Rebirth series, he stated that he was from the future after he was resurrected by a friend of Barry's. This is what happens when series get delayed. Flash: Rebirth has yet to end so we don't know what has happens to Zoom at the conclusion to the series. One can assume that he's still alive at the end. Who is the "friend" that resurrects Zoom? My guess is it's Hal Jordan as it seems he will get possessed by Paralax once again in Green Lantern #50.
This series will also focus on the Rogues as they battle the Black Lantern Rogues. Geoff has done a great job in developing the Rogues characters. He really writes them as characters who walk the line between good and evil - especially Captain Cold, my favorite of the Rogues. The current Captain Boomerang Owen Mercer makes an appearance at his father's grave here. I'm sure his father the original Captain Boomerang will be resurrected and we'll be seeing father and son battling it out sometime during this series. Boomerang is buried at the special Rogues cemetery and it is here that a Black Lantern ring find the grave of Zoom and resurrects him as a Black Lantern.
Click to continue reading DC Comics Review: Blackest Night: The Flash #1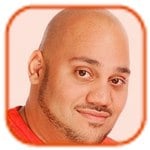 Tweet
Posted by Andru Edwards -
Categories: Google, Internet,
Google is aiming to continue their attempt at speeding up the Internet with the introduction of Google Public DNS. What's it do? Well, basically, they are promising faster DNS lookups than your ISP. According to Google, they aren't going to hang on to the data, and the data doesn't get associated with your Google account in any way. They will just keep data for two days, and use it to study how to speed up DNS across the board. If you wanna take the plunge, set the DNS on your computer or router to the following Google Public DNS IP addresses: 8.8.8.8 and 8.8.4.4.
Read More

| Google Blog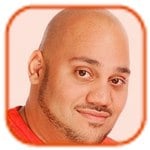 Tweet
Posted by Andru Edwards -
Categories: Announcements, Features, PC / Laptop, Videos,


Remember that HP Envy 13 we showed off a couple of weeks ago? Yeah, the one that was even featured in Lady Gaga's Bad Romance music video? Well, thanks to HP, we've got one to give away to one of our readers. All you need to tell is is what you want the HP Envy to do for you. Need some ideas? Check out the video above. There are a few guidelines:
Videos may be SD or HD, live-action, or animation, and must be under 100 MBs in size.
Videos must clearly answer the question "What do you want the new HP Envy to do for you?"
Videos must be posted to YouTube, and announced on Twitter with a link to the YouTube video. Start your tweet with "Hey @gearlive" and include the hashtag #HPEnvy.
All content must be owned by entrant.
Anything depicting violence, bodily harm (including cigarette smoking), profanity, nudity or explicit sexual content, or unlawful activity, including underage drinking, binge drinking, or gambling is not permitted in any video submission.
So, why is the HP Envy 13 cool? There are a bunch of reasons you should be interested. Aside from being slim and stylish, it weighs just 3.74 pounds and is less than 1-inch thin. It rocks a 1.86GHz Intel Core 2 Duo that lets you play Blu-ray movies or edit video without lag, and there's even an optional ultra-high capacity battery that'll last up to 18 hours. Lastly, the 400 nit display is gorgeous, twice as bright as other similar notebook displays.
Wanna win? You've got all the details - get to work on submitting those videos! You have until December 18th at 11:59 PM PST to get them in.

Tweet
Posted by Alex Lifschitz Categories: Accessories, Music, PlayStation 3, Xbox 360,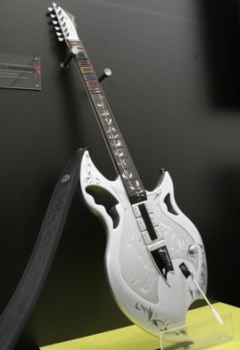 Ever see a game peripheral so classy that you have to put your pants through an extra wash cycle?
Speaker company Krator recently released pictures of the unreleased Krator Orpheus WG-07 controller for Rock Band and Guitar Hero, and dear god is that hot. Look at that inlay! It's apparently made out of metal and aluminum, offers a range of 10 meters wirelessly, and works for the PC and PS3, but nothing further has been released about the guitar or when it might go on sale. Not that I need it or anything. My Guitar Hero skills are stuff of legend and have been documented by the health department to be the number three cause of teen pregnancy.
You can see the full gallery of photos at Pocket Lint.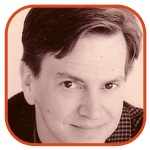 Tweet
Posted by Tom Mason Categories: Editorials, Independent,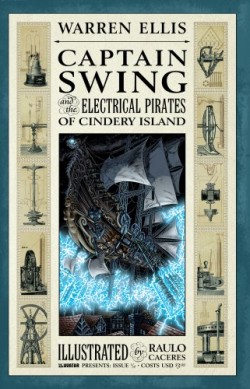 Yo-ho-ho. If you love your pirates and you're a little bit burned out by Johnny Depp and the many, many Pirates of the Caribbean, you might be looking for something a little different in the "pirate" category. If you can expand your definition to include Bow Street Runners, flintlocks, and "flying things that aren't supposed to fly?" then February 2010 has something for you. It's the start of a new four-issue mini-series by Warren Ellis (Supergod; No Hero) and Raulo Caceres (Gravel; Crecy) from Avatar called Captain Swing And The Electrical Pirates of Cindery Island.
Described as "an electrical romance of a pirate utopia thwarted," Captain Swing is set in London, 1830. That would be the Warren Ellis London of 1830 in which copper Charlie Gravel starts seeing things, including the legendary Spring-Heeled Jack. I love the Bow Street Runners. They figure prominently in the mystery novels of Bruce Alexander (Blind Justice) and Richard Falkirk (Blackstone), and I'm curious to see what this new incarnation will be like.
This is an Avatar book, so expect some cover variants and a retailer incentive, but best of all, it's a new Ellis mini-series and I'm looking forward to it.
[Artwork: One of the covers to Captain Swing And The Electrical Pirates of Cindery Island, © Warren Ellis]
Read More

| Avatar Press


Tweet
Posted by Alex Lifschitz Categories: Accessories, Features, Xbox 360, Xbox Live,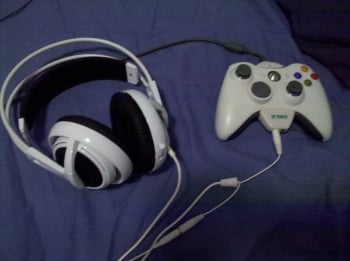 If you're anything like me, and I'm making an assumption here (because that's what irresponsible journalism is all about), you might only have so much money to go towards fancy gadgets and various electronic compensations for a strikingly diminished sense of personal worth. That can lead to some trouble if, for instance, you have a decent gaming headset that you want to use for your Xbox 360 instead of a bona-fide sound sytem, since you can no longer use Xbox Live without Microsoft's proprietary, flimsy headset.
A few headsets, like those from Turtle Beach, alleviate this problem by offering individual chat volumes and the ability to both listen to your game and communicate with your buddies. It's a worthy investment, but a bit of a waste if you already have a good gaming headset - dedicated XBL headsets can hover around the $150 range. All you need is a $5 adapter and zero soldering.
Hit the jump to see what you need.
Click to continue reading How To Use Your Gaming Headset with Xbox Live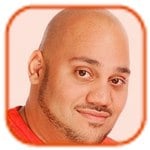 Tweet
Posted by Andru Edwards -
Categories: Cameras, Men, Techies,
This is an entry from our 2009 Holiday Gift Guide. Check it out for suggestions on what to buy your loved, liked, and hated ones this holiday season!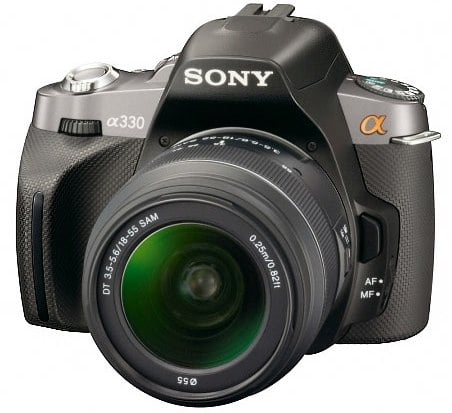 This Sony Alpha A330 DSLR camera is lightweight, and pleasing to the eye what with it's copper-and-black finish. This one hits 10 megapixels, and sits nicely in the space between uber-cameras for the pros and the dead-simple point and shoots. The Sony Alpha A330 boasts a 2.7-inch pullout LCD display that is posable (great for working with difficult angles,) and the image stabilization and autofocus are there to help with getting the perfect shot. Even cooler? You can get short tutorials of the different settings and effects right on the screen itself. A camera that teaches you, so you can learn as you go. The Sony Alpha A300 with 18-55mm lens sells for $599, but Amazon has it for just $549, a nice $50 discount.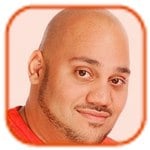 Tweet
Posted by Andru Edwards -
Categories: Accessories, Apple, Handhelds,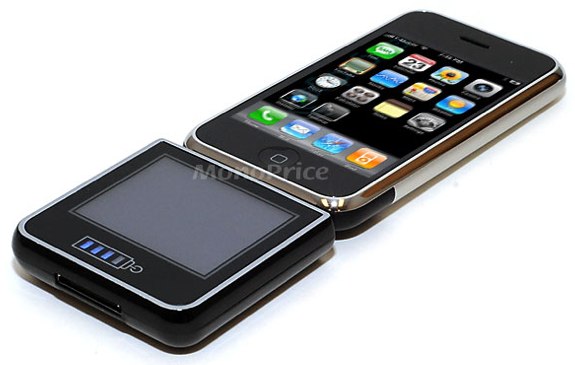 Okay guys, as much as we like our Mophie Juice Packs for keeping the iPhone juiced on the go, it'd be downright irresponsible of us not to bring this fantastic iPhone backup batery from Monoprice to your attention. The same company that brings you stupid-cheap HDMI cables is now selling a 2200mAh iPhone and iPod battery that'll recharge your iPhone almost twice from near death, and the cost is only $15.23 - and it's even less if you buy more than one. Sure, it's fugly and nowhere near as sleek as a Mophie Juice Pack or Juice Pack Air, but it's cheap! Sometimes that's all that matters.
Read More

| Monoprice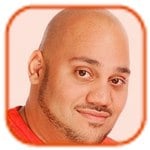 Tweet
Posted by Andru Edwards -
Categories: Games, New Apps, $9.99,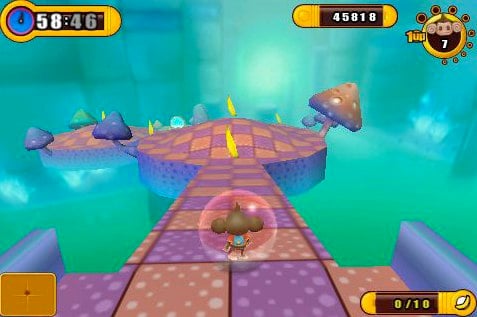 Sega has just launched Super Monkey Ball 2 for the iPhone and iPod touch, aiming to follow up on the original that took the App Store by storm. The new version includes over 115 levels, as well as 2-, 3-, and 4-player Wi-Fi play. One of the biggest gripes with the original Super Monkey Ball was that the accelerometer didn't seem to cooperate as well as the player expected it to, making for a frustrating experience. Having played the sequel, it appears that Sega has taken care of those problems, as Super Monkey Ball 2 for iPhone and iPod touch seems a lot more responsive and fluid.
In case you aren't familiar, Super Monkey Ball games feature monkeys that are encased in balls. You tilt the iPhone to roll the ball towards a goal, and as you progress through the game, that goal is increasingly more challenging to get to without falling off of the level. It's a good time. You can pick up Super Monkey Ball 2 for $9.99.
Read More

| Super Monkey Ball 2 [iTunes]

© Gear Live Inc. – User-posted content, unless source is quoted, is licensed under a Creative Commons Public Domain License. Gear Live graphics, logos, designs, page headers, button icons, videos, articles, blogs, forums, scripts and other service names are the trademarks of Gear Live Inc.