Find Our Latest Video Reviews on YouTube!
If you want to stay on top of all of our video reviews of the latest tech, be sure to check out and subscribe to the Gear Live YouTube channel, hosted by Andru Edwards! It's free!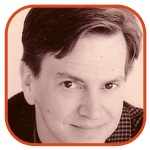 Tweet
Posted by Tom Mason Categories: Editorials, DC Comics, Independent,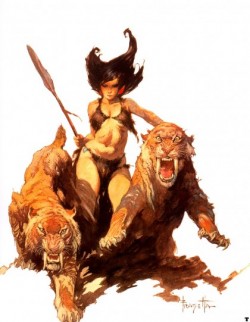 It's old-school comic book week for the past several days as Wally Wood, Frank Frazetta, Stan Lee and that crazy caveman Alley Oop pop up. If that's not all, Evan Dorkin opened up an excellent thread on health insurance and freelance artists that's must read for anyone who's ever seen a 1099 form.
Wally Wood: Gold Key Stories posts a complete issue of M.A.R.S. Patrol Total War, with art by the great Wally Wood. Fanboys drool over this kind of stuff, and I'm not ashamed to say I'm one of them.
Frank Frazetta: A backhoe, a museum and millions of dollars worth of original art add up to a very sad family tragedy for the great artist. Heidi MacDonald over at The Beat has been on top of the story here and here and that'll get you started. Be sure to follow through and read all the comments and updates.
Free Content: Xark has a great take on why newspapers complain so much about the online readership who wants it for free, but it's really diners and coffee-sippers who are the real content thieves who don't pay for what they read.
Click to continue reading Weekend Reading: James Bond, Wally Wood, Stan Lee and Frank Frazetta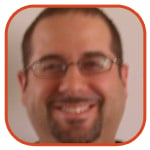 Tweet
Posted by David Torres Categories: Editorials, DC Comics,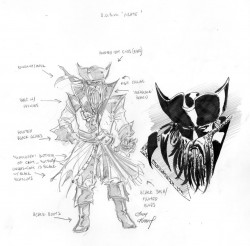 It was announced a few days ago that Bruce Wayne would finally be coming back as Batman beginning in April 2010. The event will take place in a min-series entitled Batman: The Return of Bruce Wayne and it will be written by Grant Morrison. I'm very happy that Bruce Wayne will be returning, but I'm curious as to why both he and Captain America are through the exact chain of events in their lives right now. Both characters saw their side kicks resurrected (Jason Todd and Buck); both were "killed off"; both characters saw side kicks take over the mantle for them (Dick Grayson and Bucky); both are stuck in the past; and both are now trying to make their ways back to the present. What gives? Who's copying who?
Well the idea of resurrecting Jason Todd began during the Hush storyline in 2002, but we didn't see Jason return until 2005. The return of Bucky began around the same time in 2005 as well. Steve was killed in early 2007 and Bruce was killed in late 2008. It was revealed a few months ago that Steve was stuck in time, but Bruce was revealed to be stuck in the past at the end of Final Crisis at the beginning of the year. Since we are fans, we are not privy to which company came up with which idea first, but if it were me, I would try to do something a bit different with my company's character. Also, what good is it for the fans? They will buy it nonetheless, but is it really that interesting to have the same exact thing happen to two iconic characters? What happens when they return?
Click to continue reading Return of Bruce Wayne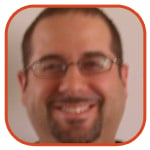 Tweet
Posted by David Torres Categories: Reviews, DC Comics,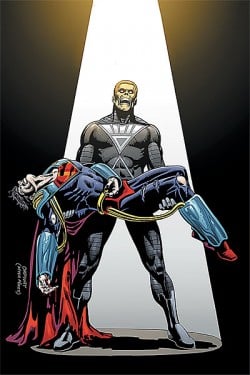 Rating: ***1/2*
The Blackest Night has invaded the world of Earth Prime and Superboy Prime. After the events of Final Crisis: Legion of 3 Worlds, Superboy of Earth Prime has been living on the newly reborn Earth Prime reading about the comings and goings of the DC Universe. Black Lanterns of all the deceased characters that fell at his hands have invaded Earth Prime and are out for revenge. The second feature of the issue continues the story of Conner Kent, the Superboy of New Earth.
I liked the Conner story more than the Superboy Prime story, but I'll get into that later. The Prime story is still a lot of fun though as Prime blames the writers of DC Comics for his current situation. Prime doesn't think he's going to survive this attack, so he decides to steer his fight with the Black Lanterns to the office of DC Comics. He figures if he's going to die at the hands of the Black Lanterns, he's going to take a few DC people with him! Very funny. To those of you who are not aware, Earth Prime in the DC Multiverse is supposed to be our Earth where there are no real superheroes and they only exist in comics. Superboy Prime crashes through DC Executive Editor Dan Dido's office and proceeds to trash not just his office, but all of the DC offices. Various DC personal also make cameo appearances in this scene as well.
Click to continue reading DC Comics Review: Adventure Comics #5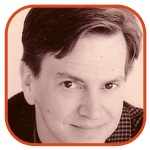 Tweet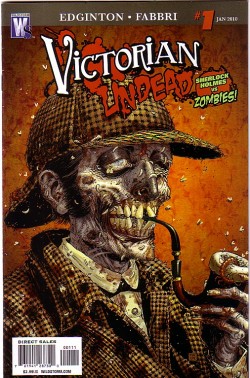 Everyone who knows me knows that I love the comics that are out there on the fringes of the industry. You want to make everyone turn into apes or zombies or contestants on So You Think You Can Dance? and I'm right there, eager to throw my $2.99 in your direction.
So when I saw Tony Moore's "iconic" cover on Victorian Undead #1 (Wildstorm) on the rack with a blurb that says "Sherlock Holmes Vs. Zombies," my hand shot out faster than John H. Watson, M.D.'s revolver. And I wasn't disappointed. Far from being as "out there" as its B-movie subject matter might suggest, it actually feels like a real Sherlock Holmes adventure but with, y'know zombies. And Automata (aka robots). Following a celestial event in the skies of London in 1854, there are rumors of the dead coming back to life and desecration of the bodies by beheading. By 1898, when two London workmen succumb to zombiness, leaving one in the custody of Inspector Lestrade, the call goes out for Sherlock Holmes who's busy on a seemingly separate case trying to figure out who's behind the robot that just tried to kill him. (I've read stories where Holmes has gone up against the aliens from War of the Worlds, and also Dracula, Jack The Ripper and The Invisible Man, so zombies and Victorian robots don't feel out of place in my personal Holmes canon.)
Click to continue reading Victorian Undead: Sherlock Holmes Vs. Zombies!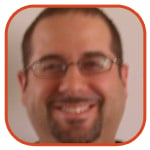 Tweet
Posted by David Torres Categories: Reviews, DC Comics,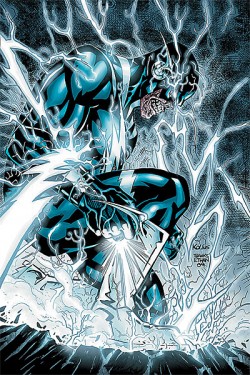 Rating: ****
If you were a fan of the run Geoff Johns and Scott Kolins did on The Flash, this book is for you. I wasn't a fan of Kolins' work on The Flash at first, but the artwork grew on me and the stories that Geoff was pumping out were classic. This issue picks up during the Blackest Night event and after the Flash: Rebirth series.
I was a bit confused by the story in this issue at first because we see that Eobard Thawne aka Professor Zoom the Reverse Flash appears as a Black Lantern, which got me wondering how could he be a Black Lantern if he's been resurrected? Then I remembered that when Zoom returned in the Flash: Rebirth series, he stated that he was from the future after he was resurrected by a friend of Barry's. This is what happens when series get delayed. Flash: Rebirth has yet to end so we don't know what has happens to Zoom at the conclusion to the series. One can assume that he's still alive at the end. Who is the "friend" that resurrects Zoom? My guess is it's Hal Jordan as it seems he will get possessed by Paralax once again in Green Lantern #50.
This series will also focus on the Rogues as they battle the Black Lantern Rogues. Geoff has done a great job in developing the Rogues characters. He really writes them as characters who walk the line between good and evil - especially Captain Cold, my favorite of the Rogues. The current Captain Boomerang Owen Mercer makes an appearance at his father's grave here. I'm sure his father the original Captain Boomerang will be resurrected and we'll be seeing father and son battling it out sometime during this series. Boomerang is buried at the special Rogues cemetery and it is here that a Black Lantern ring find the grave of Zoom and resurrects him as a Black Lantern.
Click to continue reading DC Comics Review: Blackest Night: The Flash #1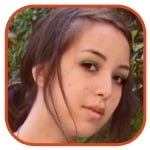 Tweet
Posted by Robin Paulson Categories: DC Comics, Independent,
Even though he has a musical history, it's quite easy to forget with all of the memorable novels and comic books Alan Moore has written. Well, now we've got a video to help us not forget!
At a launch party for his latest fanzine, Dodgem Logic, Moore jumped on stage with a band featured on the CD accompanying the magazine, the Retro Spankees. Moore was quick with his literary style in the intro to one of the songs: "This next number, it's about caring… about people. It's about caring about people so that you want to… protect them. It's about caring about people so that you want to protect them by unleashing a storm of malefic evil presences from the pit of Hell against anybody who is distressing you. This is to everybody—it's called 'Jonny Fortunate.'"
Check out another performance after the break!
Click to continue reading VIDEO: Alan Moore Rocks Out With Retro Spankees
Read More

| Bleeding Cool

© Gear Live Inc. – User-posted content, unless source is quoted, is licensed under a Creative Commons Public Domain License. Gear Live graphics, logos, designs, page headers, button icons, videos, articles, blogs, forums, scripts and other service names are the trademarks of Gear Live Inc.