Find Our Latest Video Reviews on YouTube!
If you want to stay on top of all of our video reviews of the latest tech, be sure to check out and subscribe to the Gear Live YouTube channel, hosted by Andru Edwards! It's free!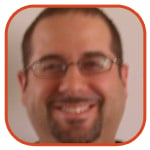 Tweet
Posted by David Torres Categories: Reviews, Marvel Comics,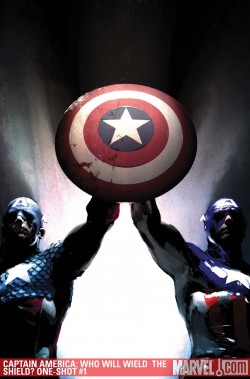 Rating: ****
Well, I'm not sure why Marvel Comics released this one-shot epilogue to Captain America: Reborn when the series still has one issue to go, but it's here. Reborn was originally slated to be a five issue mini-series, but at some point it was decided that an additional issue was needed to tell the story. So Captain America: Who Will Wield The Shield is shipping on schedule because last week should have been the last issue of the Reborn series. I'm not sure why Marvel did not just push this issue back to ship the same day issue six comes out or make issue five a double sized issue. Money? Probably, but you could still make money by doubling the price of a double sized issue.
Whatever the case may be, Captain America: Who Will Wield The Shield still stands as a great comic book even with all the nonsense of it coming out prior to the completion of Reborn. Even before Reborn was even announced, we all knew that Steve Rogers would come back to land of the living at some point. It was only a matter of when, the how was almost meaningless because fans just wanted their guy back in action. The issue opens with a flashback to the days of World War II and Cap and Bucky fighting I believe the Japanese - not the Germans, as you normally see during Cap flashbacks to the war.
Click to continue reading Marvel Comics Review: Captain America: Who Will Wield The Shield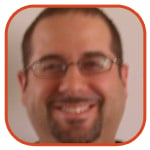 Tweet
Posted by David Torres Categories: Reviews, Marvel Comics,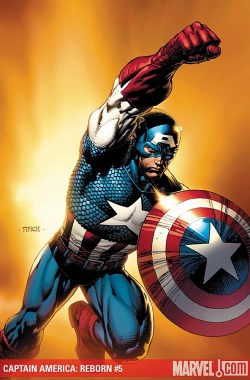 Rating: *** 1/2*
A great recovery executed to this story by writer Ed Brubaker. I was starting to get a bit bored with it. Although you know how this story is going to end, I still enjoyed this issue. Besides knowing how this story will end, the only other drawback for me was the artwork by Bryan Hitch. I think Hitch is a great artist, but I felt his work seemed rushed here. From what I understand, he's not a fast artist. so maybe he was rushing to try and get this book out as soon as possible.
I was a bit confused by what was happening as this issue opened with Steve Rogers in a world where the Nazi's have taken over America. At first I thought he was transported to an alternate universe where the Nazi's won World War II, but I soon realized that his essence is stuck within his body in some weird world that has been created by the Red Skull as the Skull's essence has taken over Steve's body. Thank God because had this been an alternate universe I thought it would have been too cheesy to have a Nazi America where instead of Uncle Sam, you have Uncle Skull.
Click to continue reading Marvel Comics Review: Captain America: Reborn #5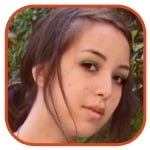 Tweet
Posted by Robin Paulson Categories: Movies, Marvel Comics,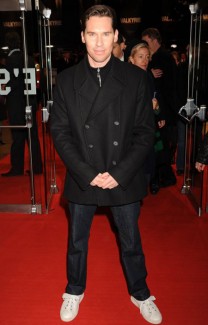 Showing up on the red carpet at the Avatar premiere a few nights ago, X-Men and X2 director Bryan Singer spilled some major news regarding the next X-Men Origins film.
"I'm prepping up to do a movie called Jack the Giant Killer [at] Warner Brothers, and I just yesterday signed a deal to do an X-Men First Class Origins picture, which is kind of cool." So much for keeping the audience guessing!
Then again, word of Singer directing the next X-Men film isn't as shocking when you consider that he's already expressed interest in returning to the mutant mythology; he probably was simply uber-excited to break the story: "I'm still looking to possibly returning to the X-Men franchise. I've been talking to Fox about it. I love Hugh Jackman. I love the cast."
Unfortunately, Singer will be working with a younger cast that sounds like Jackman won't be asked to join. Series producer Lauren Shuler Donner described X-Men Origins: First Class as such: "The movie focuses on the first class at Xavier's school of the gifted, so only those mutants will be featured in the first movie."
Street Kings writer Jamie Moss is set to pen the script; aside from that, little else has been said about the project.
Click to continue reading Bryan Singer Signs Deal For X-Men Origins Film
Read More

| /Film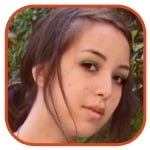 Tweet
Posted by Robin Paulson Categories: Movies, Marvel Comics,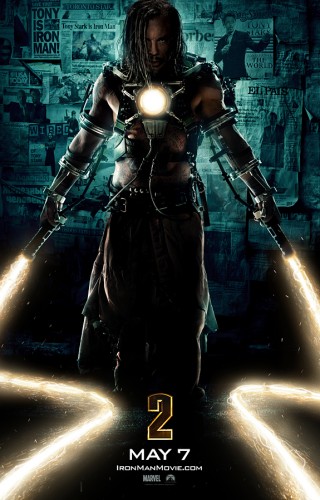 First we got a glimpse of Iron Man 2's War Machine; now Paramount has released an image of Mickey Rourke as Ivan Vanko a.k.a. Whiplash.
Set against a backdrop of newspaper clippings centering on Tony Stark's nontraditional superhero reveal that he was Iron Man, Rourke doesn't don a mask as the Russian criminal (at least, we have yet to see an alternate costume change for this character) but does not look any less menacing and crazed.
Are you buying Rourke's portrayal so far?
Read More

| Splash Page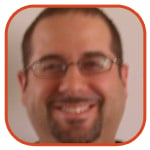 Tweet
Posted by David Torres Categories: Reviews, Marvel Comics,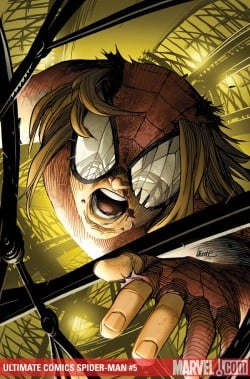 Rating: ****
If you are a new reader of Brian Michael Bendis's run on Ultimate Comics Spider-Man and if you think that things are moving a bit slow, do not worry. Look at the pace that Bendis is presenting in his story as if it were a fine dining experience. When you are eating a fine meal, you don't wolf down your food as if you're at McDonald's. Instead, you take your time to savor every moment of every bit of food. Bendis's take on the Spider-Man character is so perfect, that you want more after every issue you've read. What's the old saying? Leave with them wanting more. I guess that's the best way to describe how I feel when I'm reading his Spider-Man - I want more.
Although the comic audience is mostly adult males, Brian Bendis writes Ultimate Comics Spider-Man as a comic geared more towards a tween/teenage audience. I can see a kid in that age range who has enjoyed Harry Potter and Twilight really enjoying this book more than an adult would. Spider-Man really acts like a teenager here. You don't get the feeling of a writer trying to write dialogue that a teenager would say - particularly towards the end of the book with Peter and Gwen.
Our story continues the opening arc of this relaunched title with Spider-Man battling Mysterio. When we last left off, Spider-Man was at the mercy of Mysterio. It looks grim, but thanks to the arrival of the mysterious new cloaked hero that first appeared in issue one, Spider-Man makes it out alive. Thanks to this intervention, Spider-Man is able to recover and duke it out with Mysterio. The cloaked figure knocks out Mysterio's technology and we see his face. As a result, an explosion happens, but all survive and Mysterio swears revenge.
Click to continue reading Marvel Comics Review: Ultimate Comics Spider-Man #5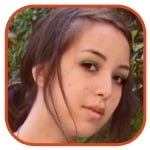 Tweet
Posted by Robin Paulson Categories: Marvel Comics,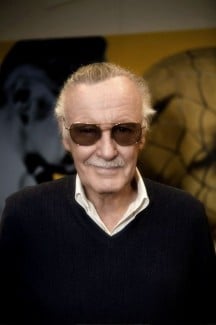 While it may not be shocking that Stan Lee is set to appear in the upcoming Thor film, it's still fun to see him write about it on his Twitter.
Although Lee doesn't discuss the details of his cameo appearance, he confirms meeting with director Kenneth Branagh to talk about the part.
"Hey, I got an email from the multu-talented director of Thor, Kenneth Branagh… Kenneth Branagh (of course I call him 'Ken!'😉 said my cameo's set for the upcoming Thor movie.—To him, it's a cameo, to me—it's a ROLE!"
Lee later goes on to joke about the extent of his character's impact on the film:
"I went easy on Ken Branagh when we discussed my role in Thor. Told him I wouldn't insist on my name above the title, I think he was grateful… Yeah, I mentioned Ken Banagh a few times, but I warned you I was a name dropper. Seriously tho', with him directing, Thor's a sure winner… Of course, my previous tweet revealed the extent of my innate modesty. I really wanted to add 'With me doing a cameo, Thor's a sure winner.' Can't tweet anymore. Due to Thor, I must start rehearsing my thee's and thou's. So, if thou objecteth not, I wish thee well! 'Nuff saideth."
Unfortunately, we've got quite a ways to go until we'll see his stunning performance—the film is due out in theaters May 20, 2011.
(FYI - You can also follow Comix411 on Twitter.)
Read More

| Stan Lee's Twitter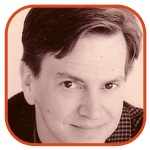 Tweet
Posted by Tom Mason Categories: Editorials, Independent, Marvel Comics,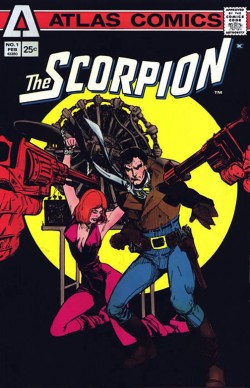 Lots of great stuff all over the internet this week, including a nice piece on Martin Goodman's Atlas/Seaboard comics of the mid-1970s, a lost cartoon by Gene Deitch and a little piece of Jonny Quest/James Bond trivia. Let's click:
Atlas/Seaboard: If you remember Howard Chaykin's The Scorpion, Larry Hama's Wulf The Barbarian or Steve Ditko's Tarantula, then you're old. And that means you remember the Atlas/Seaboard comics that Martin Goodman published after Cadence bought him out from Marvel back in the 1970s. What you may not know is that their comics were also published in Australia. Oh Danny Boy has a detailed and well-illustrated account of their adventure down under.
Gene Deitch: Over at Cartoon Brew, Jerry Beck posts a note from acclaimed animation director Gene Deitch about his first (and lost) animated cartoon. It starred Howdy Doody, and the cartoon so enraged Buffalo Bob Smith that he had it destroyed.
John Kricfalusi: Over at John K Stuff, the animator has a hilarious post about amateur artwork and some ideas about how not-yet-professionals can still find outlets for their art.
Tom Richmond: The great MAD Magazine artist and caricaturist recently remodeled his studio and put up before and after pictures. We should all work in such a great environment. Warning: safe-for-work shelf porn ahead.
Click to continue reading Weekend Reading: Atlas/Seaboard, Gene Deitch and Jonny Quest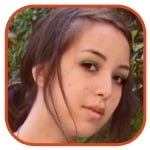 Tweet
Posted by Robin Paulson Categories: Movies, Marvel Comics,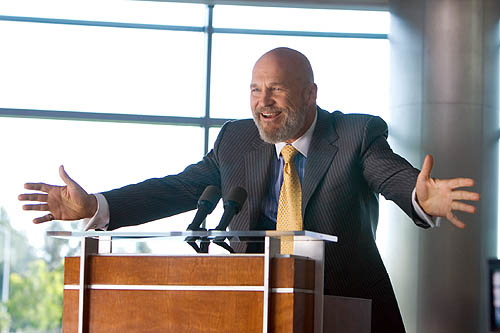 "They had no script, man. They had an outline. We would show up for big scenes every day and we wouldn't know what we were going to say. We would have to go into our trailer and work on this scene and call up writers on the phone, 'You got any ideas?' Meanwhile the crew is tapping their foot on the stage waiting for us to come on… So I said, 'Oh, what we're doing here, we're making a $200 million student film. We're all just f—-in' around! We're playin'. Oh, great!' That took all the pressure off. 'Oh, just jam, man, just play.' And it turned out great!"
- Actor Jeff Bridges, who portrayed Obidiah Stane/War Monger, on filming the initial Iron Man movie.
(Make sure to check out other notable quotes.)
Read More

| MTV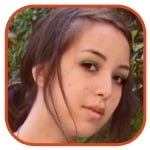 Tweet
Posted by Robin Paulson Categories: Interviews, Movies, Marvel Comics,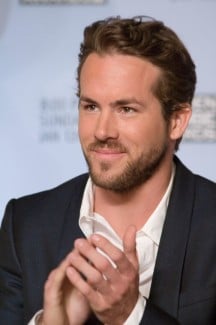 Although filming isn't scheduled until next year, Green Lantern actor Ryan Reynolds threw fans some tidbits regarding the movie.
"It is [an origin story] to a certain degree, but it's not a labored origin story, where the movie [truly] begins in the third act. The movie starts when it starts. We find out Hal is the guy fairly early on, and the adventure begins," Reynolds explained.
The X-Men Origins: Wolverine actor also stated that it is similar to last year's blockbuster Marvel hit, Iron Man:
"I think you walk away from this first film, and the moments that you remember and the moments that mean so much to you, not unlike Iron Man, are the moments where the guy's not in the suit… That to me is the tough thing to get right. And that's something that they did get right [in Iron Man]. You see why this guy's in the suit, and that's what's interesting to me. Not that he is in the suit, but why."
While the guy is rather protean—he kicks ass in films like Blade Trinity and then makes the girls drool in chick flicks like The Proposal—I'm not sure if he's right for Hal Jordan. That could be, however, the huge Firefly/Nathan Fillion fan talking, though…
Read More

| MTV

© Gear Live Inc. – User-posted content, unless source is quoted, is licensed under a Creative Commons Public Domain License. Gear Live graphics, logos, designs, page headers, button icons, videos, articles, blogs, forums, scripts and other service names are the trademarks of Gear Live Inc.