Find Our Latest Video Reviews on YouTube!
If you want to stay on top of all of our video reviews of the latest tech, be sure to check out and subscribe to the Gear Live YouTube channel, hosted by Andru Edwards! It's free!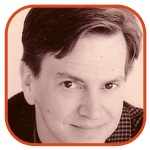 Tweet
Posted by Tom Mason Categories: Editorials, Television, Marvel Comics,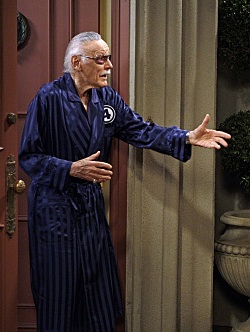 Stan Lee has made a pretty good hobby out of appearing in projects based on Marvel Comics. It's a fun, and not too distracting, game to try to figure out if Stan will be showing up in a crowd scene, a cocktail party, a press conference or other setting where he can do his cameo, fulfill his Screen Actor's Guild obligations, and eat the free lunch at break time.
On March 1, Stan appeared as himself on the fanboy favorite, The Big Bang Theory, probably the best sitcom currently on the air, thanks to creator-producer Chuck Lorre, co-creator-producer Bill Prady, and the rest of their talented staff of producers and writers. In "The Excelsior Acquisition," the cast is excited about Stan's appearance at the local comic book store, but Sheldon misses it when he gets tossed in jail for contempt while defending his traffic ticket. Naturally, when he gets out, he takes advantage of an opportunity to make the pilgrimage to Stan's house. Stan acquits himself quite well and there are laughs galore. It's a great use of stunt-casting and it's packed with jokes that reveal the writers as fans of Marvel Comics, not posers. Well done, all!
Stan liked the experience so much, he Tweeted about it.
Click to continue reading Stan Lee And The Big Bang Theory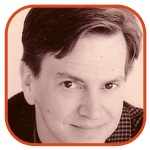 Tweet
Posted by Tom Mason Categories: DVD, Reviews, Television,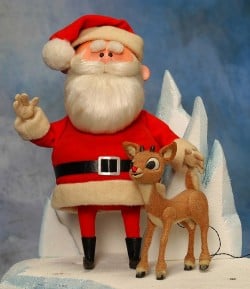 I love the old Rankin-Bass holiday classics, but my favorite is Rudolph The Red-Nosed Reindeer. It used to be appointment TV, but then along came DVD and the ability to watch it anytime.
Now that I have kids, we watch it pretty much year-round. In 2009 so far, I've racked up at least 20 viewings. And when you watch something that many times, you start to notice some things that escaped me when I would just see it once a year. Here's my list:
Mrs. Claus: She's a chubby chaser and an enabler. Santa finally gets his weight down during the off-season - which no doubt would help his cholesterol and blood pressure and help him live longer - and yet she can't wait to start stuffing him again, upping the ante by reminding him that everyone loves a fat Santa, including her I'm guessing.
Santa Claus: First off, he's a jerk. Rudolph is a super-achiever compared to the others in the Reindeer Games, and Santa's too worried about the red nose thing. Since no one on Santa's route will ever actually see Rudolph, this is really all about Santa's issues.
Click to continue reading Rudolph The Red-Nosed Reindeer Returns
Read More

| CBS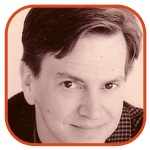 Tweet
Posted by Tom Mason Categories: Editorials, Television,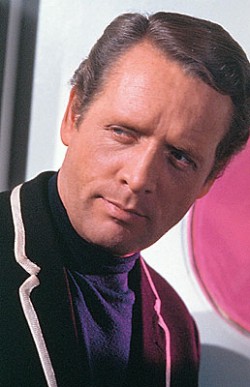 Patrick McGoohan's classic TV series, The Prisoner, is the definition of the word enigmatic. It was also an outrageous, surprising, and completely original show about identity, spies, surveillance, and more all built around a simple premise: what happens to a spy when he retires. In the case of The Prisoner, that spy, played by McGoohan, is drugged and taken to an island resort called The Village from which there's no escape - though oh how he tries. He's given a number (Number 6) instead of a name and he's never quite sure who's doing this to him: his former bosses or something more sinister. Cameras around the Orwellian Village monitor his every move as he tries to turn the tables on his captors in a giant game of spy chess. Each episode has more plot twists than a season of Lost, and while Number 6 doesn't win, he never really loses either. McGoohan co-created the series, starred in it, wrote and directed some of the episodes. His fingerprints are all over it.
Produced in England from 1967-1968, The Prisoner ran for 17 episodes with a final episode that didn't answer all the questions posed by the series, and good luck getting any from the temperamental McGoohan (he passed away earlier this year and took many of his secrets with him). There was no second season. No spin-off. No subsequent movie. But a lot of solid geek cred, including a couple of catchphrases for those in the know, like "I'm not a number! I'm a free man!" A very good overview of the series - with clips and more - can be found over at Palafo.
Click to continue reading Patrick McGoohan: The Prisoner of Comic Books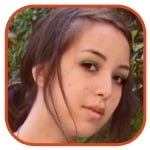 Tweet
Posted by Robin Paulson Categories: Movies, Television, Dark Horse Comics,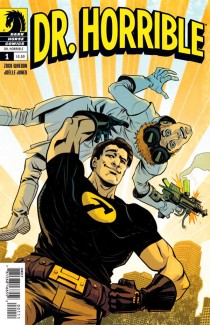 If you are anything like myself, you can't wait for the Dr. Horrible sequel. Thankfully for folks like us, the Whedon crew adheres to our insatiable craving for all things Whedon-related, offering us a comic book chronicling the origin of Dr. Horrible's feud with Captain Hammer.
Zack Whedon teamed up with Joelle Jones for the one-shot, which is published by Dark Horse.
"It's a prequel to the web series, and you get to see his first of many embarrassing encounters with Captain Hammer. But the web series is really an origin story too, so this is a little prelude to that," explains Whedon, who co-wrote Dr. Horrible's Sing-Along Blog with brothers Joss and Jed, as well as Jed's new wife, Maurissa Tancharoen.
Check out the first six pages of the 24-page book after the jump, then head over to your comic book shop when the full issue hits stores on November 18th.
Click to continue reading Preview: Dr. Horrible Prequel Comic
Read More

| MTV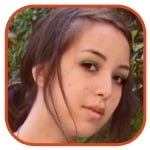 Tweet
Posted by Robin Paulson Categories: Television, Image Comics,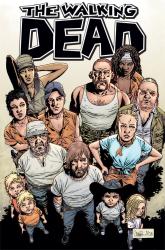 Just days after sealing the deal to The Walking Dead series, the comic book's creator Robert Kirkman finally has a few words to say:
"I'm a huge fan of Frank Darabont's body of work and AMC has impressed me to no end with Breaking Bad and Mad Men. I couldn't be happier with The Walking Dead ending up here."
Darabont will serve as the executive producer of the show, in addition to writing and directing duties. Image reports that "the plan is to keep the show extremely faithful to the Kirkman and Adlard's comic book series," which is why Kirkman had been so keen as to whom he was going to give up the rights to.
Read More

| Image Comics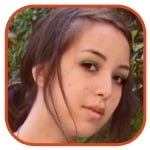 Tweet
Posted by Robin Paulson Categories: Television, Image Comics,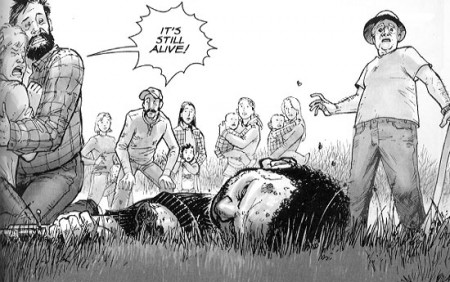 For years, The Walking Dead creator Robert Kirkman has waited patiently for the perfect opportunity to pass on his precious to a director. That director is Frank Darabont.
Instead of harnessing the beloved comic books into a movie, The Green Mile director is taking the undead to the small screen with AMC.
Click to continue reading Frank Darabont Sealing 'The Walking Dead' Deal
Read More

| Variety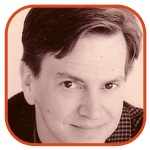 Tweet
Posted by Tom Mason Categories: Television,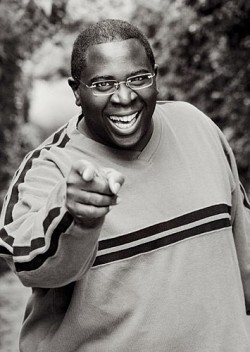 Gary: "It's not so bad having five kids around here."
Debra: "Gary, baby, we have six."
Have you ever wanted to be responsible for getting a television series on the air? Now's your chance, and it's all thanks to the internets. And here's the catch: it won't cost you a dime! You hardly have to lift a finger and there's absolutely no math involved.
Award-winning animation writer/producer Larry Swerdlove – he's won a Daytime Emmy and the Humanitas Award so he's two-up on me - and his pals have created a new live-action dramedy series called The Fosters about a mixed-race foster family and its trials and tribulations, both funny and heart-warming, emphasis on the funny.
The star, and one of the co-creators, is Gary Anthony Williams, who you might recognize from his roles on Malcolm In The Middle and Boston Legal. He's also been a cartoon voice on The Boondocks. In The Fosters, he plays Gary Foster and his wife Debra is played by Sharon Battle (you might have seen her in the movie Loose Ends).
Paul is played by Phil LaMarr. He's done a pile of cartoon voices, but you'll recognize him immediately from MAD TV. Mitzy, the neighborhood pain, is played by Mindy Sterling who's been on Chowder and Robot Chicken, but really we all know her as Frau Farbissina from all of the Austin Powers movies with Mike Myers.
And you can see a piece of The Fosters right now.
Click to continue reading THE FOSTERS: Help Put A TV Series On The Air!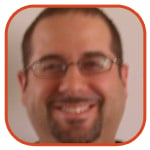 Tweet
Posted by David Torres Categories: Reviews, Television,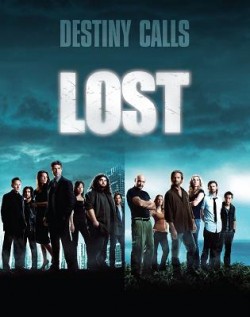 The review for the "LOST" season finale and anything else I write about "LOST" will be posted in the TV Envy section of Gear Live.
Click here for the review!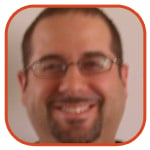 Tweet
Posted by David Torres Categories: Reviews, Television,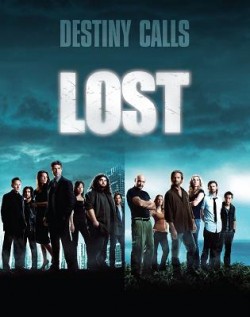 This week's episode was entitled, "Follow the Leader". A very appropriate title as the episode deals with some of the characters on the show who have at one point tried to be a leader or who became the leader of the island inhabitants. In this episode we have several stories being told. In 1977, Jack must decide what needs to be done now that Daniel Faraday is dead. How can he complete the plan Daniel had to detonate the hydrogen bomb on the island in order to change history and prevent the crash of Oceanic Flight 815. In 2007, John Locke has resumed command of the Others. The island is talking to him and he seems to be in complete control and calling the shots on what needs to be done.
This episode really got my blood pumping. The last few weeks of episodes have been really good, but I almost feel that they were just pieces being put into place to tell the bigger story. The bigger story really begins here as we lead up into next week's season finale. Will Jack detonate the hydrogen bomb? What about Sawyer and Juliet? Miles, Hugo, and Jin? What about John Locke? Who is he going to kill?!?!
Spoilers….................................................................................
Click to continue reading LOST Review 5/6/09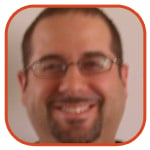 Tweet
Posted by David Torres Categories: Reviews, Television,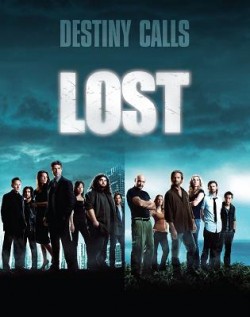 "LOST" returned this week after a brief hiatus with the 100th episode of the series. The episode is entitled "The Variable" and it was a Faraday centric episode. Before I begin my review of tonight's episode, I must admit that last week - in a moment of weakness - I read a spoiler for tonight's episode. I really tried not to, but I knew a death was coming and I just had to find out. Well, I read the spoiler and I was shocked by who it was going to be and I was also very sad. I like this character. The character is not my all-time favorite, but I do like the character a lot. I like all of the remaining characters that are currently on the show - I don't want to see any of them go. I checked imdb.com and it says that this character is in the last remaining episodes for this season. So maybe the character is not dead. Young Ben was shot and it appeared he was going to die, but he didn't. Quite a bit of information is revealed in this episode. This was a good episode and it sets up for some big events for the final episodes of this season.
Spoilers…...............................................................
Click to continue reading LOST Review 4/29/09
© Gear Live Inc. – User-posted content, unless source is quoted, is licensed under a Creative Commons Public Domain License. Gear Live graphics, logos, designs, page headers, button icons, videos, articles, blogs, forums, scripts and other service names are the trademarks of Gear Live Inc.