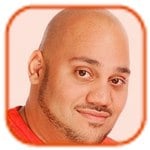 Tweet
Posted by Andru Edwards -
Categories: Photography, Social Networking, New Apps, Reviews, $0.99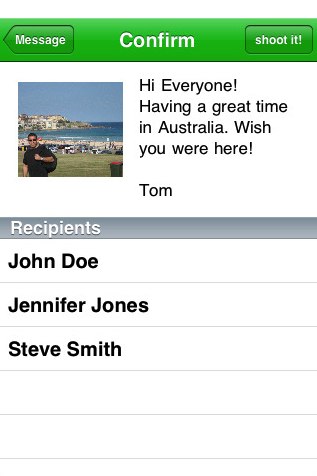 We've been beta testing the Shoot It! app for the past couple of months, and we are excited to let you guys know that it is now available for purchase in the App Store for $0.99. Why the excitement? Well, Shoot It! is one of the apps we use very regularly, and it's one of our favorite apps that we've ever used on the iPhone. So, What is Shoot It?
Shoot It! allows you to send high quality postcards to anyone in your iPhone or iPod touch Address Book, using images in your Camera Roll, or an image that you take from within the app using the iPhone camera. You can send a postcard to as many people as you like, and you also fill in a message that would be printed on the back of the photo. The end result is, as we said, a high quality 4x6 glossy postcard that has the image of your choice on the front, and your message on the back. Since you can send the message to any number of contacts, you end up with the ability to send one message to, say, twenty people, in just a minute or two.
Read More

| Shoot It!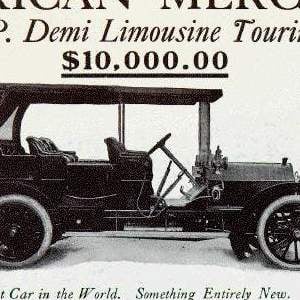 Tweet
Posted by Drea Avellan Categories: Social Networking, Utilities, New Apps, Video Apps, Free Apps
Today, the fine folks at 12 seconds have announced the release of a new app for iPhone 3GS users—12cast. 12cast is their first native video app for the iPhone, allowing users to log into Twitter, record, title their posts and share them with friends. The goal with this app was to create an easy and seamless video sharing tool for Twitter. In hopes to get the word out, 12cast has created a contest so easy to enter, well, a caveman could do it. Simply send out a Twitter or 12seconds post with the hashtag #12cast, and you will be instantly entered to win iPhone data service for a year. For every 12seconds post you make with the hashtag #12cast, you will be entered 3 times. The contest ends Friday, August 7th—so get out there and start posting! 12cast is now available free at the iTunes app store.
Read More

| 12cast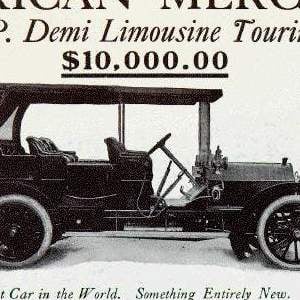 Tweet
Posted by Drea Avellan Categories: Social Networking, New Apps, $2.99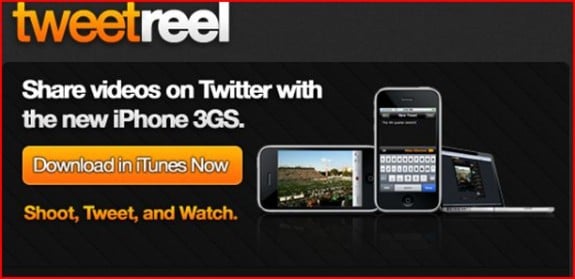 It was only a matter of time for an app to catch up for our burning desire to share our lives on the internet –mainly Twitter. Tweet Reel is a new app for the iPhone 3GS with allows you to upload videos and pictures to Tweet Reel, and share them directly on Twitter. Personally, I have always used Flickr over Twitpic (specially now with Twitter integration), but Flickr seems to be having a hard time catching up to apps and other social media integration tools. Tweet Reel is available for $2.99 in the App Store and if you are looking to share more than just images, Tweet Reel will get the job done.
Read More

| Tweet Reel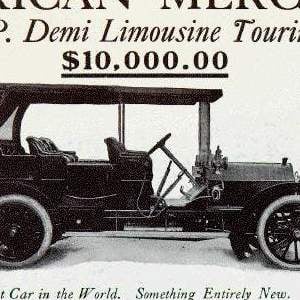 Tweet
Posted by Drea Avellan Categories: Lifestyle, Social Networking, App Updates, Free Apps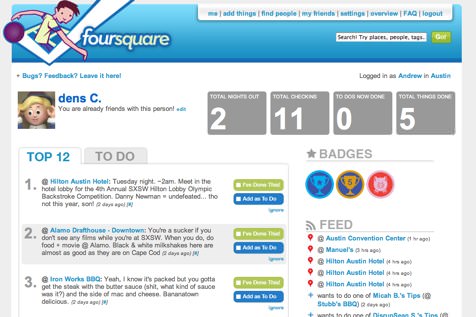 Foursquare has just released version 1.3 for their iPhone app, which now notifies you with a buzz when friends are nearby, via push notification. Foursquare allows you to check-in at different locations, and lets your friends know where you are (this also includes optional Twitter pinging.) What makes this app stand out is the badges system. This system awards you for your activity, whether is checking in to a new place or returning to it for the 100th time. Competitive souls can find subtle amusement by attempting to dethrone majors for locations – people that have been to a specific location many times. If you haven't tried out Foursquare yet, I highly recommend it.
Read More

| Foursquare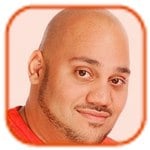 Tweet
Posted by Andru Edwards -
Categories: Social Networking, Utilities, Interviews, New Apps, Site Features, Free Apps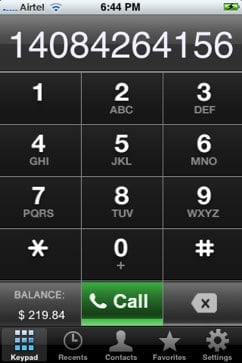 We've told you a lot about MyGlobalTalk, the service that aims to replace your International calling plan. They've just released a new MyGlobalTalk app for the iPhone, and we were able to chat with the people behind the service, Andy Berman and Raffi Aghapekian, who were kind enough to give us the lowdown on why you should take a look at this game-changing application.

Give us a brief overview of what MyGlobalTalk is, for those readers who may not be familiar with the product.
Andy: MyGlobalTalk is a communications solution that provides high quality calls to International destinations at incredibly affordable rates. Instead of paying $1.00 or more to call a city like Hong Kong, you pay pennies per minute.
The great thing about our solution is that it works on any phone, and you don¹t need to be on your computer or at a Wi-Fi location.
When using MyGlobalTalk on a basic mobile phone or landline there is an extra step involved, so we've developed applications for almost all the major Smartphones that integrate seamlessly with your address book and remove that extra step, so you get one-touch dialing and make calls without changing the dialing habits you're used to.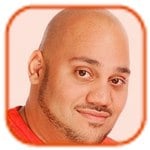 Tweet
Posted by Andru Edwards -
Categories: Productivity, Social Networking, App Updates, $4.99, $9.99
If you've been looking for a simple, clean app for bookmarking pages to read later, you've gotta check out Instapaper Pro 2.0 for iPhone and iPod touch. The app downloads copies of webpages in an iPhone-readable format, and that's just the beginning. You can sort article into folders for better organization, and mark specific articles as favorites, which can then be shared with friends. The app can update articles in the background, so that while you are reading one, the others that you are saved are updated to their most recent versions. There's also a very cool feature that lets you scroll up and down just by slightly tilting the iPhone towards or away from you ever so slightly. It sounds silly, but it works great.
Instapaper Pro 2.0 is available now in the app store, and is currently selling at a 50% discount at $5, down from the normal $10. Oh, and for all you Tweetie fans, did you know that Tweetie has Instapaper support built-in?
Read More

| Instapaper Pro 2.0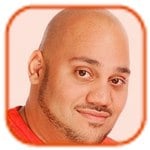 Tweet
Posted by Andru Edwards -
Categories: Social Networking, App Updates, $9.99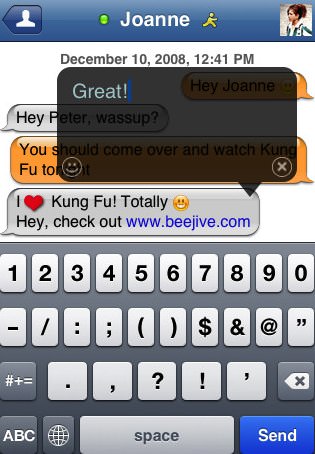 Our favorite instant messaging app for the iPhone and iPod touch, Beejive (pronounced bee-hive,) just got updated to version 3.0. While there are a few nice additions, the biggest is that Beejive now supports push notifications on the iPhone. If you are unfamiliar, this means you can tell Beejive to stay persistently connected to Apple's push servers, even when you close that app. So you can keep a conversation going, while you also check your email, surf the Internet, and more. If you get a new IM, you will get a text notification telling you so, which you can simply close, or use to launch Beejive and take you directly back to the conversation.
Seriously, if you want a downright amazing IM app on your iPhone, consider BeejiveIM.
Read More

| BeejiveIM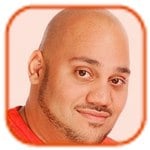 Tweet
Posted by Andru Edwards -
Categories: Social Networking, App Updates, Videos, $3.99, Free Apps
Twitterific 2.0 hit the App Store yesterday, and it is a huge leap forward in terms of being a fully-integrated Twitter client when compared to the preview 1.x version. Hit the video above for a quick visual walkthrough of the interface. The Iconfactory has two versions of Twitterific 2.0 available, a free version with ads, or a premium $3.99 version which removes all ads.
Read More

| Twitterific Pro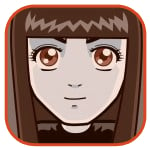 Tweet
Posted by Sheila Franklin Categories: Entertainment, Social Networking, Videos, $4.99
While most applications are meant for only the user, this should mark a change in the way they can be utilized. Tokyo based Genkii has created an app that lets iPhone users connect with others. Sparkle is claimed to be the first virtual world that links your phone to Second Life and OpenSim grids. Send teleport requests and IMs or chat with others. Sparkle is available for $4.99 now but plans include a 3D version to come with personal space, social networking, virtual games and goods, and more.
Read More

| Genkii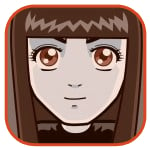 Tweet
Posted by Sheila Franklin Categories: Entertainment, Social Networking, $0.99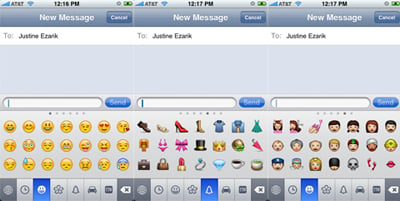 Emoji were such a hit in Japan that the emoticons are now available for everyone. The app is called Typing Genius. After you download it, you should play with it for a few minutes to activate it, then hit your settings "> General > International > Keyboards > Japanese" and click on the Emoji option. You are ready to text any other iPhones. No jailbreak is needed and the application is only $.99. Happy happy, joy joy.
Read More

| Typing Genius

© Gear Live Inc. – User-posted content, unless source is quoted, is licensed under a Creative Commons Public Domain License. Gear Live graphics, logos, designs, page headers, button icons, videos, articles, blogs, forums, scripts and other service names are the trademarks of Gear Live Inc.