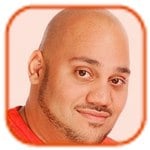 Tweet
Posted by Andru Edwards -
Categories: Movies

Today's DVD Release List might seem a bit skimpy at first, until you take a closer look. Then you realize that all these releases are ho-hum, with the exception of the fourth season of CSI. That is unless you like overdone comedies (like The Nutty Professor), or overdramatic dramas (like The Day After Tomorrow). Enjoy!
Click to continue reading DVD Release List: 10/12/04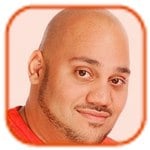 Tweet
Posted by Andru Edwards -
Categories: Features
With all the email we get at Gear Live regarding technology, opinions on what people should buy, and the like, we figured it was time to start a mailbag column. We thought long and hard about how to go forward with the new column, and it soon became obvious. We needed a Gear Chick. Is there anything better than a woman who loves tech? Didn't think so. They are a rare breed, and it took a while for us to find that one woman who fit the bill - but we did it.
Meet Lauren, the new Gear Chick. She will be answering your emails on all things related to gear in Ask the Gear Chick each week. You can reach her at
gearchick@gearlive.com
. Here is her first column:
Welcome to
Ask the Gear Chick
. It isn't too often that you see a chick on Gear live but with my new column, that might just change things around here! Here's the basic idea:
You
write me an email
and ask some questions. I will pick a few to answer each week and you'll get an honest answer or opinion from a real tech girl.
Click to continue reading Ask the Gear Chick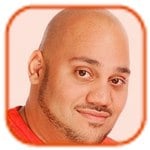 Tweet
Posted by Andru Edwards -
Categories: Portable Audio / Video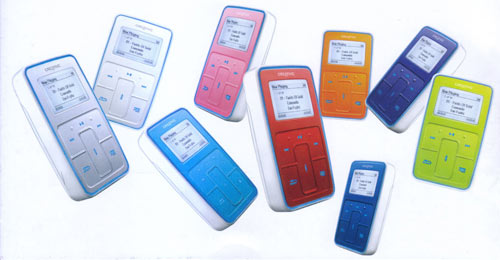 Continuing the latest industry trend of releasing portable audio players with a smaller amount of drive space, Creative has developed the next competitor to the iPod mini. The Creative Zen Micro is just 3.3" x 2" x 0.7" and offers 5 GB of storage space, along with an FM tuner and voice recording. In addition, the rechargeable battery will be removable and lasts for 12 hours. The Creative Zen Micro employs similar technology to the
Zen Touch
, utilizing a vertical touchpad. You can expect to find the product in stores in time for the holiday season.
Click here to discuss this story on the Gear Live Message Boards
Read More

| Gizmodo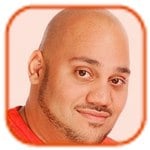 Tweet
Posted by Andru Edwards -
Categories:
The long awaited Half Life 2 PC game is finally about to ship. In fact, those who purchased the download version have already had the game pushed to their PC's - but cannot play it until the launch date. Instead of staring at the file download that taunts you, check out the scanned review out of PC Gamer UK. From the looks of it, this might be one game that actually lives up to its hype.
Read More

| PC Gamer UK via Tekstop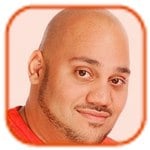 Tweet
Posted by Andru Edwards -
Categories: Hot Deals
In what looks to be an awesome deal,
Amazon is offering
FOX Season One Box Sets for a cool $14.99. Included in this deal are:
24
The Simpsons
Futurama
Millenium
In Living Color
Roswell
Angel
Buffy the Vampire Slayer
King of the Hill
If you want to get in on it,
act fast
!
Tweet
Posted by Categories: Video Games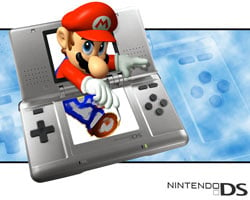 Continung today's Nintendo DS coverage, Nintendo has finally released the lineup of launch games available for the Nintendo DS due out in the states on November 21 (and Japan 10 days later). Some big name third party games will be out along with several Nintendo developed titles as well. This news along with the most recent story mentioned earlier on Gear Live regarding
downloading content wirelessly
and another report about
Nintendo commenting on the PSP battery
life shows signs of a good week for Nintendo, the DS, and most importantly, Nintendo fans. Stay tuned for more Nintendo DS and Sony PSP news as it comes in. For now, continue reading the story below to find out the complete lineup of launch games for the Nintendo DS.
Click here to discuss this story on the Gear Live Message Boards
Read More

| Yahoo! News
Read More

| GamerFeed
Click to continue reading Nintendo Reveals DS Launch Lineup
Tweet
Posted by Hector Martinez Categories: Misc. Tech
Man, how cool is this! Yesterday I received a catalogue from the Noble Collection company, which showcased some really beautiful sculptures and replicas for your desk or home. If I had room in my current place, I would totally jump for some Lord of the Rings gear, like the replica shown here. I also liked the
Constellation Draco Compass
and the
Da Vinci Flying Machine
. Very classy conversation pieces, indeed. Check out their entire
online catalogue
, or even better, order a print copy so that you can see them close-up in nice setting. You'll be impressed.
Click here to discuss this story on the Gear Live Message Boards.
Tweet
Posted by Hector Martinez Categories: Video Games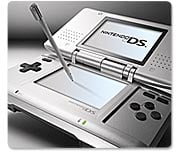 While the ability to share one cartridge for two systems is nothing new...being able to do so
wirelessly
is. Even more interesting though, are Nintendo's ideas to offer downloadable demos from wireless kiosks at various game stores. The most eye-catching idea of all however, would be plans to wirelessly download a new Pokemon by having your Nintendo DS at the movie theatre when a given scene plays out on the franchise's film. I knew there had to be an easier way to get that blasted Mewtwo!
&nbsp
"Yeah, you wish."
&nbsp
Click here to discuss this story on the Gear Live Message Boards.
&nbsp
Read More

| CNet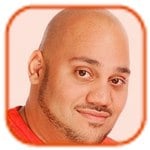 Tweet
Posted by Andru Edwards -
Categories: Video Games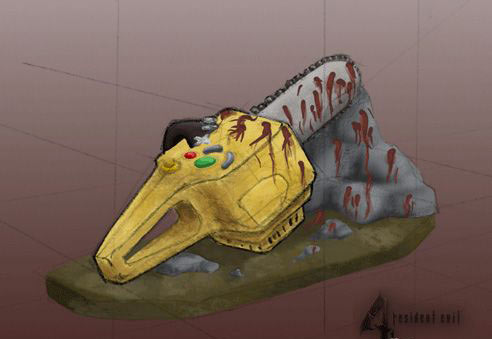 In what has got to be classified as truly weird, and probably downright non-functional,
Nuby Tech
is developing a new controller for the
Nintendo Gamecube
which is inspired by the upcoming
Resident Evil 4
. While special game-based controllers are nothing out of the ordinary, usually it is just a different color scheme with controller remaining pretty much the same. Not so here, as my standard Gamecube controller looks nothing like a chainsaw. While it may be nice for collector's, I don't see much gameplay ability here. Look for the controller in stores in January.
Click here to discuss this story on the Gear Live Message Board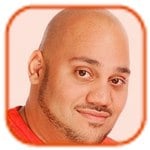 Tweet
Posted by Andru Edwards -
Categories: Software

We all know how great Google GMail is. People have been clamoring for invitations to Google's email service for months, and those that have it flaunt it. Well, since pretty much no one is going to fill up their Google mailboxes with actual email anytime soon, why not use the space for something more useful?
GMail Drive
is just the thing, as it turns the filesystem used on your GMail account into a virtual hard drive. It will show up as a drive within Windows, and you can drag-and-drop files directly to your Google webspace! The downside? You can not upload files larger than 10 MB, which is the GMail attachment size limit. More info on the product:
GMail Drive
is a Shell Namespace Extension that creates a virtual filesystem around your Google GMail account, allowing you to use GMail as a storage medium.
GMail Drive
creates a virtual filesystem on top of your Google GMail account and enables you to save and retrieve files stored on your GMail account directly from inside Windows Explorer. GMail Drive literally adds a new drive to your computer under the My Computer folder, where you can create new folders, copy and drag'n'drop files to.
Oh, and speaking of Gmail,
the Gear Live Gmail Giveaway
is still in full effect. Click around, you may just nab yourself an invite.
© Gear Live Inc. – User-posted content, unless source is quoted, is licensed under a Creative Commons Public Domain License. Gear Live graphics, logos, designs, page headers, button icons, videos, articles, blogs, forums, scripts and other service names are the trademarks of Gear Live Inc.