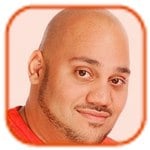 Tweet
Posted by Andru Edwards -
Categories: Social Networking, New Apps, Free Apps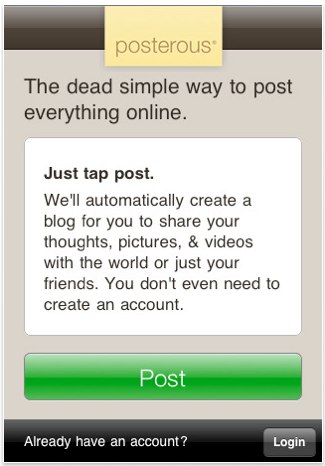 One of our favorite social sharing and blog sites, Posterous, just released their official iPhone app today. Focusing on being the only app you'll need to share everyone online to all your favorite sites (think Facebook, Twitter, YouTube, Flickr, and the like,) you can download the Posterous app now for free.
Read More

| Posterous for iPhone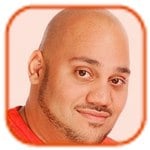 Tweet
Posted by Andru Edwards -
Categories: Books, iPad Apps, New Apps, $4.99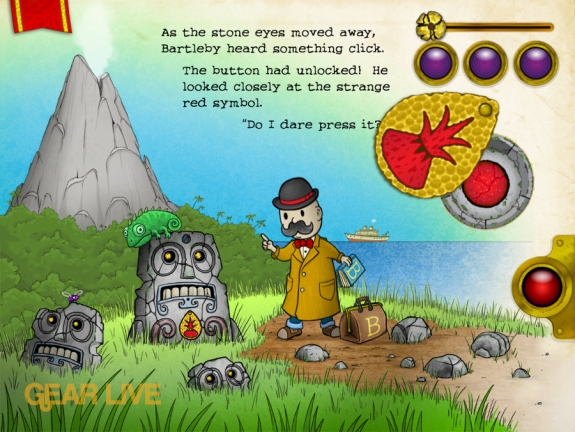 Hey, all you iPad-owning parents out there, if you are looking for a children's storybook that does more than just read aloud to your kids, you've gotta check out Bartleby's Book of Buttons Vol. 1: The Far Away Island. What makes this different enough to warrant our excitement? Well, we've been playing with it since it's been in beta, and it's just fun for kids…and to be honest, even fun for an adult to go through once or twice. It's a case study for how you can take books, and do them differently on the iPad, providing a fun, interactive experience for kids and parents to share together. Each chapter of the book is a puzzle that follows the story, but to get to the next chapter, you must first solve the puzzle. Each puzzle that you solve "unlocks" that chapter in the table of contents, so you can skip to any unlocked chapter from the beginning.
The puzzles aren't hard, but for a little child it might take them a minute or two of playing with the page to figure it out, which is great to see. We've got a Bartleby Book of Buttons gallery that shows you a page from each chapter, to give you an idea of what we mean. But seriously, if you have a child between the ages of, say, 5-10, we don't see how you can go wrong. Bartleby's Book of Buttons Vol. 1 is available now on the App Store for $4.99.
Read More

| Bartleby's Book of Buttons Vol. 1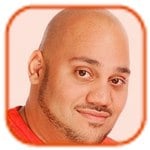 Tweet
Posted by Andru Edwards -
Categories: Productivity, iPad Apps, New Apps, Above $10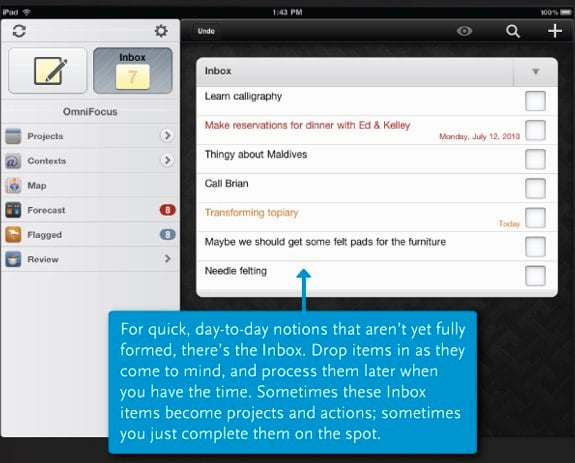 The good folks over at The Omni Group make what many consider to be the definitive GTD and task management app out there in OmniFocus. We use it with great regularity on the Mac desktop, and snapped it up immediately as soon as OmniFocus for iPhone was released. When the iPad launched, the one app that we knew we wanted was a native OmniFocus client. The Omni Group said they'd release it when it was done, opting to go feature complete rather than releasing a bare bones version and updating it incrementally with new features. Well, today OmniFocus for iPad launched, and we've gotta say, it's impressive.
Like OmniFocus on iPhone, the app is location-aware, meaning that you can have it tell you what tasks on your list can be completed nearby, wherever you are. New to the app are a new streamlined task review mode, a Map feature, task forcasting, and more. Here's the main feature list:
Quick Entry for fast, easy task capture
Task inbox where items can be stored for future processing
Detailed task options like start and due dates, repeating schedules, and audio note and photo attachments
Organize tasks into projects and folders, with as much hierarchy as is needed
Categorize and view tasks by contexts, or work modes (ie, "Phone" for all phone call-related to-dos)
Subtasks, for breaking large tasks into manageable steps
Built-in search for locating any task in your database
Cloud sync: synchronize with OmniFocus for Mac and OmniFocus for iPhone
Location-based contexts: the Map makes it easy to generate and view tasks based on current or assigned locations
Forecasts: see a weekly or daily view of all due tasks
Built-in reviewing that helps you stay current on all your projects
The app sells for $39.99, so it definitely isn't an impulse buy. However, if you are looking for an app that will keep you on top of everything in your work and home life, and sync between iPad, iPhone, and Mac desktop, we can't recommend OmniFocus enough. It's available now in the App Store.
Read More

| OmniFocus for iPad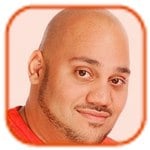 Tweet
Posted by Andru Edwards -
Categories: Entertainment, iPad Apps, New Apps, Free Apps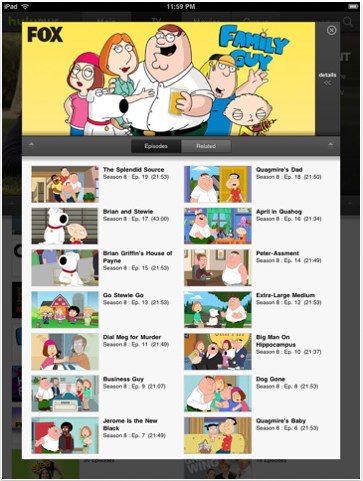 We just gave you the rundown on Hulu Plus, which is Hulu's new subscription-based service that gives you access to way more content on way more devices. A few of those devices happen to the be iPhone 4, iPad, and iPhone 3GS. Hulu Plus will actually work on both Wi-Fi and 3G, dynamically optimizing quality for the best experience possible. The app is available now, so go ahead and download Hulu Plus now!
Read More

| Hulu Plus app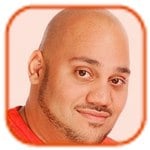 Tweet
Posted by Andru Edwards -
Categories: Music, iPad Apps, New Apps, Videos, Free Apps
Here at Gear Live, we've been in love with Sonos for years now. If you are a music lover, they are a company that you should definitely check out. One thing we love is that Sonos released a free app that allows you to control your system from an iPhone or iPod touch, rather than having to rely on their proprietary controller. Since the iPad hit the streets, we'd been wondering when we would see some love on that platform from Sonos as well. Now we have the answer. The Sonos Controller for iPad app will be hitting the App Store in late August, but you can see a preview of it in action above.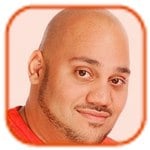 Tweet
Posted by Andru Edwards -
Categories: Books, New Apps, Apple, Free Apps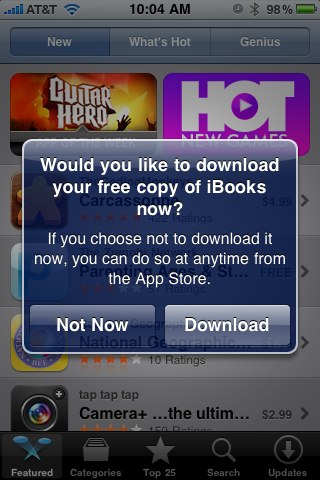 Just a quick heads-up for anyone wanting to start reading books from the iBookstore on their iOS 4 iPhones—the iBooks app is now available for download in the App Store. In fact, if you go into the App Store from the iPhones itself, you'll get a notification letting you know that iBooks is available, and asking you if you'd like to download it right then and there. As Apple announced at WWDC 2010, iBooks for iPhone will sync your book data, including bookmarks, notes, pages read, etc., across all iPhones, iPod touches, and iPads that you have them running on.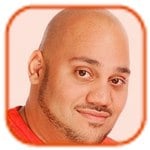 Tweet
Posted by Andru Edwards -
Categories: Entertainment, New Apps, Free Apps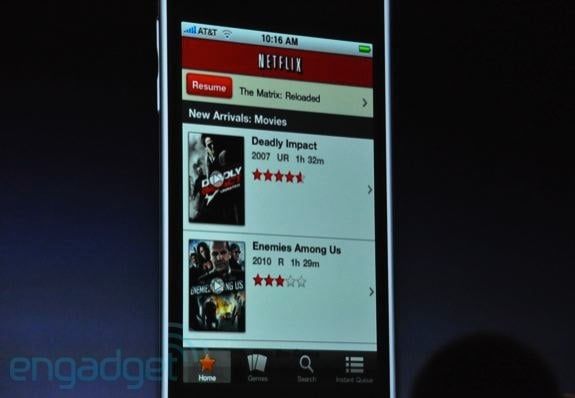 Netflix CEO Reed Hastings took the stage this morning at WWDC 2010 to announce that Netflix would officially be coming to the iPhone. The app will support continuing movies that you've started watching on other devices right where you left off, and will also include all of the Netflix home page functionality right in the app as well. Adaptive bitrate technology will optimize the data stream, even while on the go. Expect Netflix for iPhone to ship this summer.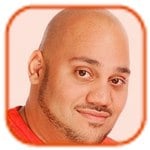 Tweet
Posted by Andru Edwards -
Categories: Social Networking, App Updates, New Apps, Free Apps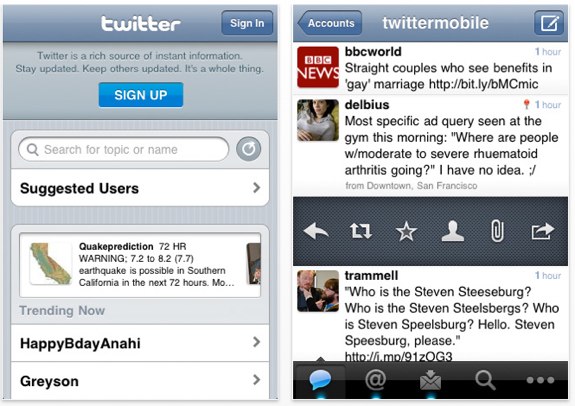 Tweetie has been pretty much universally recognized as the best iPhone Twitter client since it launched, and Tweetie 2.0 took it to the next level. In fact, it was so good, that Twitter decided to buy the app outright, rather than building their own iPhone app. News soon came that Tweetie would become "Twitter for iPhone" and would be made free (Tweetie sold for $2.99) to anyone who wanted it. Well, today is that day, as Tweetie 3.0 has been released with new features (we've got a list of them after the break) and is now simply known as Twitter. It's full-featured, it's the official Twitter app for the iPhone, and therefore it will have access to more Twitter resources than any other Twitter app out there. We recommend it highly, and you can download it now.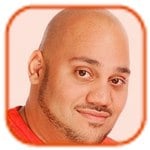 Tweet
Posted by Andru Edwards -
Categories: Finance, Utilities, iPad Apps, New Apps, Free Apps
We can't say enough about the love we have for what the folks over at Square are doing. In a nutshell, they are bringing credit card processing to the masses by way of connected smartphones (like iPhone and Android devices) and iPads as well. You download the free app and sign up, and they send you a free credit card reader that hooks into the audio jack on your device. From there, whether you are a big business, small coffee shop, a seller at the flea market, or just wanna collect half the check from your friend after dining out, you can can accept a credit card payment right on your phone. The video above explains it way better than we can, but the news here is that Square is now available for iPhone and iPad, as well as Android.
Read More

| Square app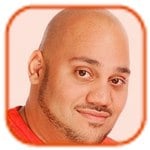 Tweet
Posted by Andru Edwards -
Categories: Utilities, New Apps, Videos
Wi-Fi Sync is an iPhone app that we are absolutely hoping and praying makes it into the App Store. Why? Well, take a look at the video above. Basically, it solves a problem that we've been begging Apple to solve for years now—we want to be able to sync our devices with our computers over the network, rather than having to be tethered to a USB connection just to get our latest tunes and apps onto our phones and iPads. Wi-Fi Sync seems to be a nice, easy, and elegant solution to making that happen. You just pair your computer with your phone through the Wi-Fi Sync software, and you are good. Our only fear is that Apple will reject the app, since you'd think if they wanted Wi-Fi syncing to be available on Wi-Fi devices like the iPhone, iPod touch, and iPad, they'd have already done it. Still, we're keeping our fingers crossed.
© Gear Live Inc. – User-posted content, unless source is quoted, is licensed under a Creative Commons Public Domain License. Gear Live graphics, logos, designs, page headers, button icons, videos, articles, blogs, forums, scripts and other service names are the trademarks of Gear Live Inc.