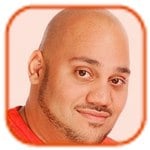 Tweet
Posted by Andru Edwards -
Categories: Portable Audio / Video
The iPod Photo was announced about a week ago, and already Gratis Internet has put up a site offering them for free.
FreePhotoiPods.com
was launched earlier today. This time, you will need to complete an offer, and refer 10 friends to do the same. Once you have completed these requirements, your free iPod Photo will be on its way.
Click here to sign up for FreePhotoiPods.com
, then leave a comment with your referal link and we will host it for you here!
Tweet
Posted by Hector Martinez Categories: Misc. Tech
I saw this bad boy at the local toy store, and I immediately knew this was going to be a huge hit this holiday season. Essentially, it's a levitating frisbee with a remote for the fan that resides underneath. The analog fan control allows you to make the disc float in mid-air, or shoot skyward for up to 30 feet. You can also toss it for a mid-air launch. How cool is that? The remote uses a 9-volt battery, although some iterations come with a charging-like docking station. You can
find it for about $20
.
Click here to discuss this story on the Gear Live Message Boards.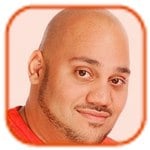 Tweet
Posted by Andru Edwards -
Categories: Announcements
Okay Gear Live readers, it's contest time! I know we haven't had one in a while, so this time we will have multiple winners. What's the prize? Well,
iSkin, Inc.
has decided to partner up with us and offer the selected winners a
free iSkin
. Sounds great, right? Not so fast...this one will require you to put your thinking cap on.
Recently,
Apple announced the iPod Photo
. It's nice and all, but I think the Gear Live readers can do even better than the almighty Steve Jobs. It's your chance to prove me right.
Send us your ideas
on what
you
think the next iPod should be like. Send in your mockups, renders, and drawings. Send in your detailed descriptions. Whatever you think it will take to be chosen as a winner,
email it to us
. There will be more than one winner if we get a bunch of great entries. I am gonna have to cap the number of winners to five though.
The contest ends on Monday, November 8 at 12 AM PST, so you have one week to
wow us
.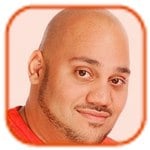 Tweet
Posted by Andru Edwards -
Categories: Portable Audio / Video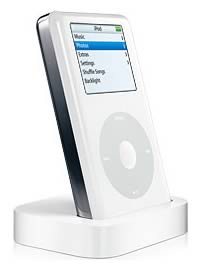 So the iPod Photo is the next big thing in the portable digital audio player world, right? At least that is what Apple would have you believe. Our friends at Digit Magazine have gotten their hands on the newest incarnation of Apple's beloved MP3 player line, and report back with their findings. How does it compare to the iPods of yesterday? Is the color screen and photo option worth shelling out the extra cash? Digit seems to think that there are a few things missing from the overall package (such as the iPod Photo taking longer to sync on a Windows PC), but in the end still come away happy.
Read More

| Digit Magazine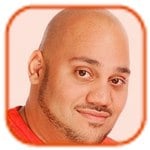 Tweet
Posted by Andru Edwards -
Categories: Wearables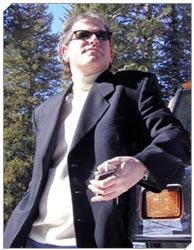 How often have you been in a situation where you had to dress up? Whether it is a formal event, or just going to work in corporate American, many a Gear Live reader has felt the frustration of having to sacrifice gear for looks. I mean, honestly, how many pieces of gadgetry can you carry around in a sport coat and dress pants? Not much. Well, not much until
SCOTTeVEST
came around. I tried out their TEC Sport Coat and Hidden Cargo Pants at a wedding, and report back with the results after the jump.
Click here to discuss this story on the Gear Live Message Boards
Click to continue reading SCOTTeVEST TEC Sport Coat and Hidden Cargo Pants Review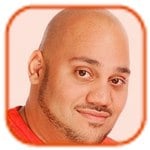 Tweet
Posted by Andru Edwards -
Categories: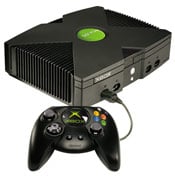 Reuters is reporting that Sean Burke has filed suit against Microsoft because his XBOX system stopped reading discs (games, CD's, DVD's, etc.) after less than one year of use. Many XBOX owners can relate, as XBox hard drives are known for crashing. 'The defective XBox's stop working after minimal usage, after unreasonably, unconscionably, unusually and unexpectedly short amounts of time,' the lawsuit said. The suit will probably become class action, and seeks to represent anyone who has purchased an XBOX since the 2001 launch. I don't think this will hold up, as electronics fail all the time. We'll see.
Read More

| Reuters
Tweet
Posted by Hector Martinez Categories: Accessories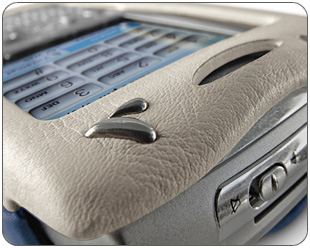 Due out by next week, Innova Cases is ramping up to offer new Treo 650 owners their specialized brand of quality leather protection. I love the sexy angles they have on their
site
. These cases allow easy access to all commands, along with access to the headphone jack, camera, and sync ports. If you like to keep your gear scratch free, Vaja cases are among the best, but you do pay a hefty premium. These will retail for around $100.
Click here to discuss this story on the Gear Live Message Boards.
Tweet
Posted by Hector Martinez Categories: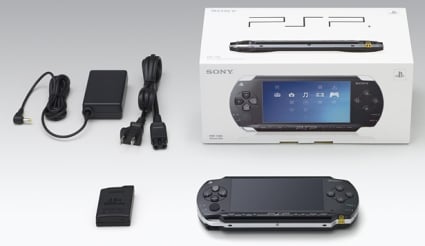 Today Sony made some major long-awaited announcements for its upcoming portable handheld. First off, it's going to be released this year in Japan, on December 12th, as has been promised. Secondly the price will be 19,800 yen, which is $185 US, according to this handy
conversion table
. Battery life is expected to be between 4 and 6 hours for game titles and a continuous 4 to 5 hours while watching video. For about $230 USD, Japanese gamers can also opt to get the system with a host of accessories, including earphones with in-line remote, a soft carry case with a strap, and a 32 MB Memory Stick Duo. Many folks are now planning to get both this and the Nintendo DS, considering the pricepoints.
Click here to discuss this story on the Gear Live Message Boards
Read More

| USA Today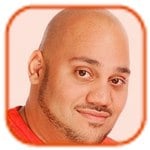 Tweet
Posted by Andru Edwards -
Categories: Portable Audio / Video
Continuing on with the Apple news for the day, here is the skinny on the new
iPod Photo
:
The unit has a 65,000 color screen with 220 by 176 pixel resolution. The battery life has been bumped up to 15 hours per charge (so why can't the black and white iPod have more than 12 hours?), and iTunes will import album art for display purposes, and will also be responsible for synching photos to the iPod. Supported applications for image management are iPhoto (for Mac users) and Adobe Photohop Elements or Album on the PC side. As for iTunes, in order to synch your pictures you will need to download the
new version 4.7
.
The cost of the iPod Photo will be $500 for the 40 GB model and $600 for the 60 GB. I am sure they will be popping up on the free stuff sites soon enough. If you can't wait for that, Apple is scheduled to begin shipping the new iPod's within the next two weeks.
One of the nicer features of the iPod Photo is that the dock has an S-Video out (along with regular video) that can be used to play slideshows (with or without music) on any television. In fact, if you are using a widescreen display, the iPod will adjust the photos automatically for that aspect ratio!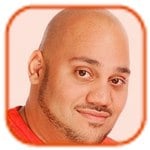 Tweet
Posted by Andru Edwards -
Categories: Portable Audio / Video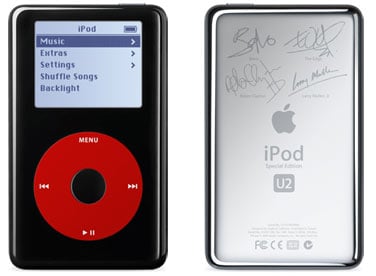 If you are in the market for a 20 GB iPod, and are also a die-hard U2 fan, then the
U2 iPod Special Edition
is right up your ally. For just $349 USD you will get Apple's first ever colored iPod, which you can see is black with a red click wheel. Turn the iPod over, and you have each member of U2's autograph. With your purchase, you will also receive an exclusive U2 poster and the signature white iPod earbuds.
If $349 USD sounds a bit steep for a 20 GB iPod, this unit also includes an iTunes Music Store coupon you can use to get $50 off the purchase of "The Complete U2" album. Also remember, if you want to get your regular 20 GB iPod
painted elsewhere
, it will cost you $99 USD.
© Gear Live Inc. – User-posted content, unless source is quoted, is licensed under a Creative Commons Public Domain License. Gear Live graphics, logos, designs, page headers, button icons, videos, articles, blogs, forums, scripts and other service names are the trademarks of Gear Live Inc.