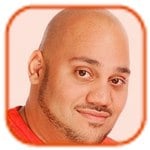 Tweet
Posted by Andru Edwards -
Categories: Announcements
By now, we have all heard of the horrific Indian Ocean Tsunami and the tragic aftermath. The affects will be felt for years to come. There are several ways you can help by donating through various channels. One which allows you to donate simply by signing up for an offer (similar to all the free sites you have seen around). HelpDisasterVictims.com is a site where you can sign up for an offer (say, an AOL Free Trial) and all the proceeds made from the comission will go towards disaster relief. In fact, you can sign up for things that won't cost you anything, and you will still be contributing money to the fund.
Gizmodo also has information on how you can donate to this very worthy cause.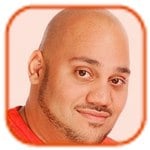 Tweet
Posted by Andru Edwards -
Categories: Announcements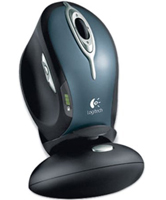 Each week, Gear Live gives away awesome tech prizes courtesy of PrizeCube. The winner of last week's contest was Nick Laithon, who designed a Gear Live T-Shirt and gave them to each member of his football team to wear around campus.
If there is one thing that just about all Gear Live readers have in common, it's the fact that we all love our computers. That being the case, we want our computing experience to be a pleasant one. No one likes being frustrated by an electronic device. If you ask me, there is nothing more frustrating than when a mouse has a dirty trackball and you just can't get it to go where you want it to. With an optical mouse, the problem goes away - but then you get the floating pointer thing every now and then. We want to help aleve you of these frustrations by sending you a new Logitech MX1000 Laser Cordless Mouse. These babies are 20x more accurate than your standard, and have a built-in Lithium-Ion rechargeable battery which never needs to be replaced.
Want one? Simply place your vote in our Best Tech of 2004 story by registering and leaving a comment. For each category you leave a vote for, you earn one entry into the contest for the MX1000.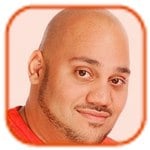 Tweet
Posted by Andru Edwards -
Categories: Features, Misc. Tech
It's the end of the year, and you are gonna see these kinds of stories all over the place. Did you expect anything less from us? 2004 saw some pretty cool tech pieces come to the market, and we want to know what you thought were the best overall. Now, to keep this from getting chaotic, we split it up into a few key categories. We want you to tell us what you thought the Best of 2004 was in the following five categories:
1) Best Audio Gear
2) Best Home Entertainment Gear
3) Best Video Game Gear
4) Best Cell Phone Gear
5) Gear of the Year 2004
Simply post a comment listing what product you think deserve the top honors in the above categories. We will compile the results and report back next week. As if you needed any more incentive, you earn an entry into this week's Logitech MX1000 Laser Cordless Mouse giveaway.
Tweet
Posted by Hector Martinez Categories: Video Games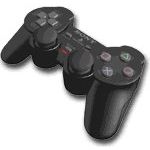 According to Cnet, video game sales have been 11 percent higher compared to last year's $7 billion in revenue. Shouldn't be too big a surprise, considering this is widely considered to be the best year ever in terms of games. What might be more interesting is the make-up of the actual game players, with an average age of 29 when you factor in PC gamers. Maybe the trend will reverse once these older gamers teach their own kids how to play at an earlier age. The article goes on to express doubts about software sales for next year, as developers focus on becoming familiar with new hardware releases, such as Xbox2 in 2005 and PS3, which is looking at a 2006 release.
Tweet
Posted by Hector Martinez Categories: Features, Video Games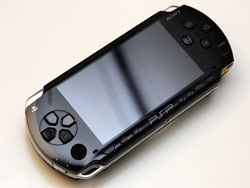 Sony's small wonder is coming soon to the States. Already a huge success at it's Japanese launch earlier this month, the system is so hot that many gamers have resorted to importing it at extravagant prices. Here at Gear Live we're a little more patient, (okay, maybe just a little more broke) but that hasn't kept us from finding out all we could about the handheld. Some of the things we'll share about the PSP you may already know, while others features may be surprising. Whatever the case, be sure you read on to make sure you have the inside scoop on one of the biggest releases early next year.
RELATED: Why Sony's PSP Will Suck
Click to continue reading The Top Ten Things You Need to Know About Sony's PSP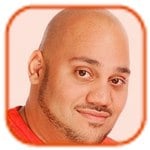 Tweet
Posted by Andru Edwards -
Categories: Accessories, Video Games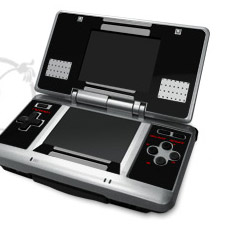 For everyone who has grown tired of the standard silver color of their Nintendo DS system, Decalgirl has a way for you to add new life to your console. Forgetting the fact that if you need new life breathed into a console you have had for a month at most you must be a selfish bastard, I invite you to take a look at Decalgirl's Nintendo DS Skins. For about ten bucks, you can choose from their selection of almost 50 different DS Skins to further set yourself apart from the crowd. More on the product:
Everyone gets the same silver Nintendo DS… boring! We've got the cure for you and your new handheld… a CAD-designed, full-color, five-piece Nintendo DS skin kit! With your order, you'll receive a ready-to-apply DS full-color skin with a high resolution full-color "Retro" design printed on premium grade adhesive-backed cast vinyl. The skin is then covered with a clear protectant layer for the ultimate in durability! All full-color skins use a patented repositionable/reusable adhesive backing for fast, easy and accurate installation. The best part - they can be removed at any time without leaving any sticky residue when you decide to change to a different look!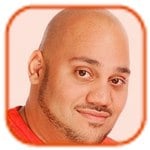 Tweet
Posted by Andru Edwards -
Categories: Home Entertainment

If doing away with late fees wasn't enough for you, Blockbuster has reduced the fee of it's Blockbuster Online subscription service. For those keeping score, this is the second time they have dropped the price of Blockbuster Online in just a matter of a couple of months. Just two months ago, Blockbuster Online dropped from $19.99 per month to $17.49. The latest decrease brings the price down to a cool $14.99 per month. With Blockbuster Online you get to have 3 DVD's out at any time, plus you get two free in-store movie or game rentals per month. The new price point is guaranteed through January 2006.

Read More

| Internet Week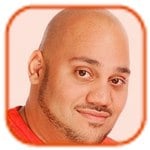 Tweet
Posted by Andru Edwards -
Categories: Video Games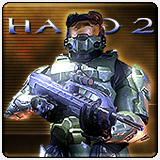 2005 is fastly approaching, and one of the biggest peices of hardware video game fans are looking forward in the new year is the Xbox 2. When coupled with the fact that Halo 2.5 is set to launch with the new system, there is an even greater reason to get hyped. According to Team Xbox, the Halo 2 "director's cut" will feature all the things Bungie promised with Halo 2, but failed to deliver due to both hardware limitations and time constraints. So what changes can you expect? It appears that one definate is that the game run in all it's high definition glory. And remember when we mentioned that there would probably be three versions of the Microsoft's next console? Well, it now appears that the hard drive version will come pre-loaded with Halo 2.5. Good times.

Read More

| Team Xbox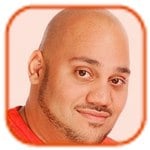 Tweet
Posted by Andru Edwards -
Categories: Home Entertainment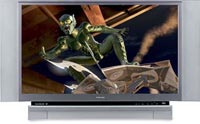 It looks like Toshiba plans to jump out of the plasma display panel television market head first, and with good reason. They developed surface conduction electron emitter display (or, SED) panels in conjuction with Canon Japan, and plan to produce all flat panel televisions with screens that measure 40 inches or larger with SED display panels. I have always seen plasma as a love-it-or-hate-it thing, and personally haven't been that impressed with the technology. SED is expected to bring with it higher contrast ratios, faster response times, and consume less power than plasma and LCD televisions. The plan is to have these for sale in Japan by mid-2005.

Read More

| MacNewsWorld
Tweet
Posted by Hector Martinez Categories: Misc. Tech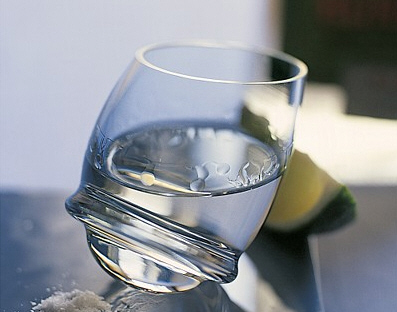 I was just about to chuck out the latest Crate and Barrel catalogue I got in the mail, when I spotted this interesting shot glass. It features a unique design that allows the base to roll in a circular motion, without spilling the drink held inside. For $4.95 each, both you and your drink can "get tipsy" while ringing in the New Year.
© Gear Live Inc. – User-posted content, unless source is quoted, is licensed under a Creative Commons Public Domain License. Gear Live graphics, logos, designs, page headers, button icons, videos, articles, blogs, forums, scripts and other service names are the trademarks of Gear Live Inc.