Find Our Latest Video Reviews on YouTube!
If you want to stay on top of all of our video reviews of the latest tech, be sure to check out and subscribe to the Gear Live YouTube channel, hosted by Andru Edwards! It's free!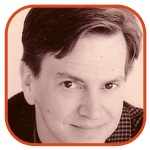 Tweet
Posted by Tom Mason Categories: Editorials, Marvel Comics,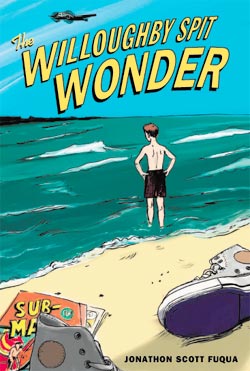 He scuffed directly to the wire magazine racks and twirled them till he located the comic books. He found the least-wrinkled copy of Young Men, which contained stories about the Sub-Mariner Captain America and the Human Torch. He took a minute to study its thrilling cover before carrying it and some war comics to the cash register.
The guy who rang him up said, "First one of those we sold all week. Nobody's buying superheroes anymore."
"Not even Young Men?"
"Not even Batman."
Glancing back at the rack, Carter said, "That's bad, huh?"
The guy handed him his change. "We'll live."
The Willoughby Spit Wonder by Jonathon Scott Fuqua (Candlewick Press, 2004)
Be sure to check out our other notable quotes!
[Artwork: The Willoughby Spit Wonder]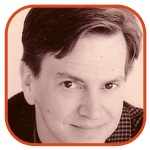 Tweet
Posted by Tom Mason Categories: Editorials, Marvel Comics,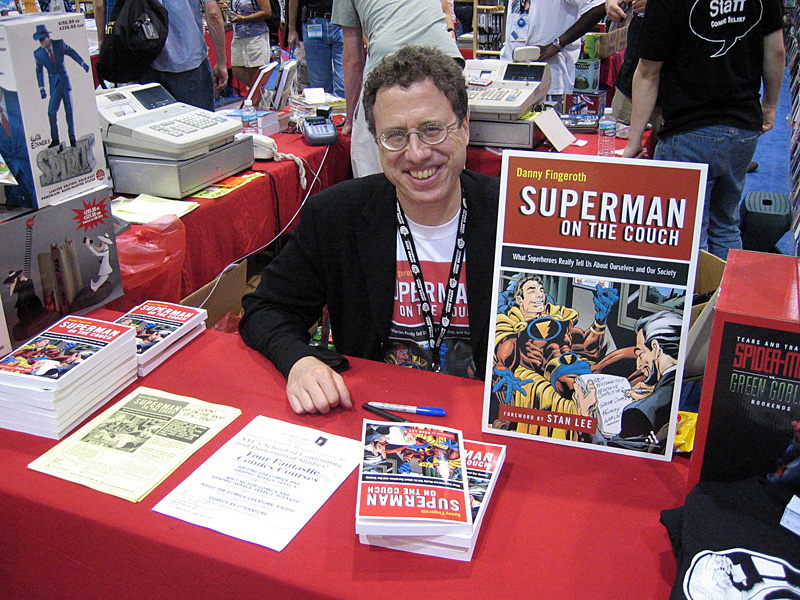 Hey, while you're sitting on your butt Wednesday nights playing on the computer, you could be learning how to write comic books.
My good friend, Danny Fingeroth, is opening up his brain again and letting all the how-to out with his 5-part online course called Writing Comics And Graphic Novels. As a former Marvel editor - and one I hold in high regard - and comic book writer - ditto - it doesn't get much better than this in the learning department. He's now the Sr. VP of Education at the Museum of Comic and Cartoon Art in New York.
Click to continue reading How To Write Comics The Fingeroth Way!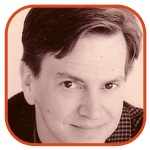 Tweet
Posted by Tom Mason Categories: Editorials, Movies, Marvel Comics,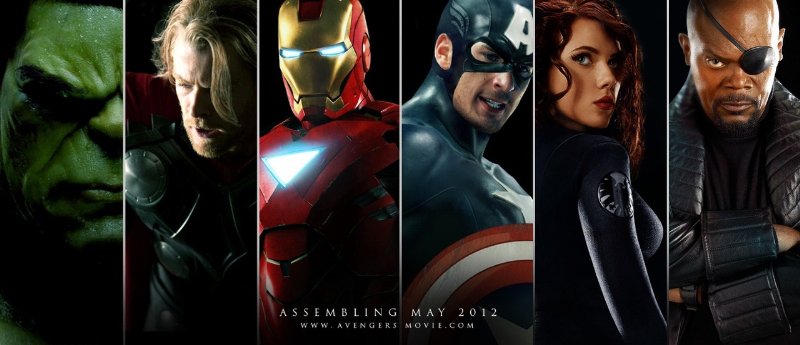 So... this is happening: The Avengers is killing it at the overseas box office.
Those lucky overseasers got it first and they're filling up the Marvel treasure chest with a whopping $185 million so far.
Rolling Stone reports that the movie "has it all. And then some."
Click to continue reading The Avengers Overseas: Breaking Box Office Records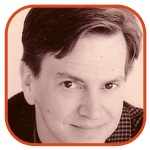 Tweet
Posted by Tom Mason Categories: Editorials, Interviews, Movies, Reviews, DC Comics, Marvel Comics,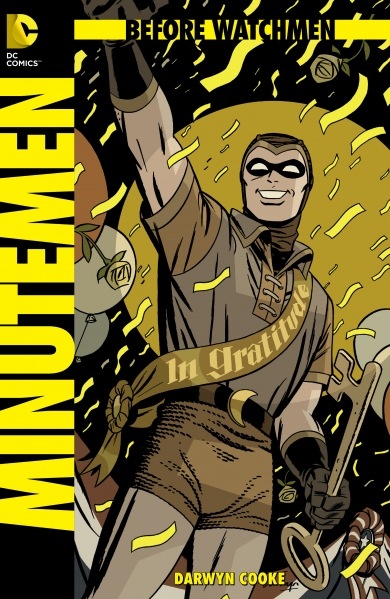 I once met Alan Moore, had dinner with him in fact. A dinner that included Stephen Bissette and John Totleben.
I must stress that they did not have dinner with me at my invitation - I was at the table as a guest of Gary Groth and Kim Thompson from Fantagraphics. Also in attendance was Dave Olbrich. The creative trio - currently on DC's Swamp Thing - was on their way to NY and had stopped in at the Fantagraphics offices to meet with Gary and Kim and head for Chinese food. And I got to tag along.
I spent a couple of hours listening to Moore and his companions regale the group with story after story. At no point did I ever think of Alan Moore as crazy. In fact, I thought he was one of the smartest guys I'd ever met. He was also not like anyone I'd met either before or since. He was different, alright. But crazy? No. Weird? Hardly.
Which brings me to this:
Click to continue reading Weekend Reading: Avengers, Alan Moore, Before Watchmen, and Don McGregor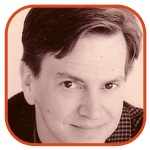 Tweet
Posted by Tom Mason Categories: Editorials, DC Comics, Marvel Comics,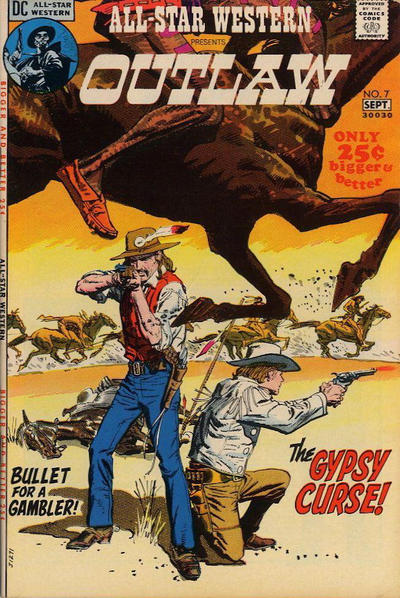 Veteran comic book artist and all-around good guy, Tony DeZuniga, is having health issues that's creating financial issues.
Tony was a mainstay of both DC and Marvel in the 1970s, and there was an elegance to his work, even handling a violent Jonah Hex story. (He co-created Hex with writer John Albano.)
Author Scott Edelman has more details about what's going on and, more importantly, how you can help.
He also has a note from creator Neal Adams about how important Tony's arrival in U.S. comics was so important in the 1970s.
If you can help, this is a very worthwhile cause.
[Artwork: All-Star Western, cover by Tony DeZuniga, © DC Entertainment]
Read More

| Scott Edelman's Blog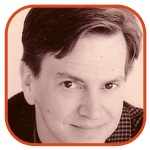 Tweet
Posted by Tom Mason Categories: Editorials, Reviews, DC Comics, Image Comics, Marvel Comics,
Welcome, weekend warriors! The internets have released a bounty of digital delights, so let's check 'em out!
John Rogers (Leverage) talks about his role in Mark Waid's digital comics venture, and also talks about digital comics in general. John's a very smart guy, so he's well worth listening to.
One of my favorites, SF author Jay Lake (Rocket Science; Mainspring), is profiled in the Sunday Oregonian.
Over at John Scalzi's Whatever, author Justin Jordan writes about the trade collection of his Image comic, The Strange Talent of Luther Strode, inspired by those Charles Atlas ads in old comics. After reading about it, it's now something I need to get.
Heidi nails what's going on over at Disney, with link to Nikki Finke.
David Brothers nails Before Watchmen. I love the phrase "ethical rot."
Click to continue reading Weekend Reading: Before Watchmen, Mark Waid, Pogo & Ultraverse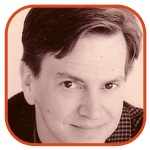 Tweet
Posted by Tom Mason Categories: Conventions, Editorials, Reviews, Independent, Marvel Comics,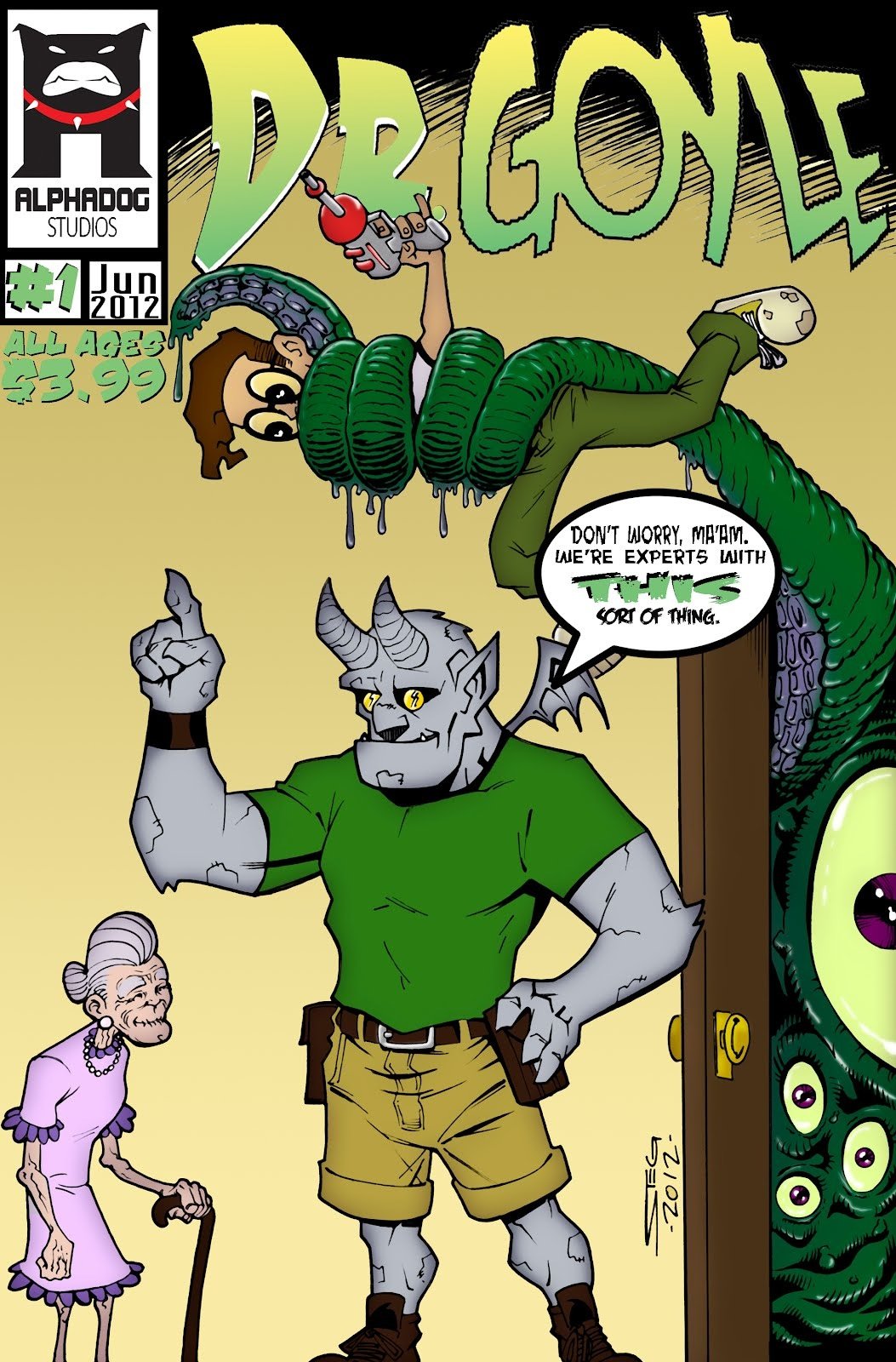 If you're at C2E2 this weekend, I hope you're having a great time. And if you're not at C2E2, what's your problem, buddy?
This is the weekend that I close out a lot of tabs and polish off some links that have been in my inbox for a couple of weeks. But if you haven't caught these stories yet, that makes them new, right?
Daniel Best has been on fire lately with his posts on Gary Friedrich and the Archie Comics lawsuits. He's got another good one up now - a look at the behind-the-scenes backstabbery and finger-pointing surrounding the Spider-Man musical.
I like this political cartoon by Monte Wolverton.
Creator/writer/artist Howard Tayler (Schlock Mercenary) talks about writing, especially sub-plots, and he illustrates his points with comic strips.
Click to continue reading Weekend Reading: Spider-Man, Steve Gerber, John Scalzi and Dr. Goyle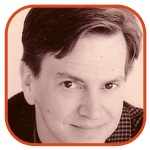 Tweet
Posted by Tom Mason Categories: Editorials, Movies, Television, Independent, Marvel Comics,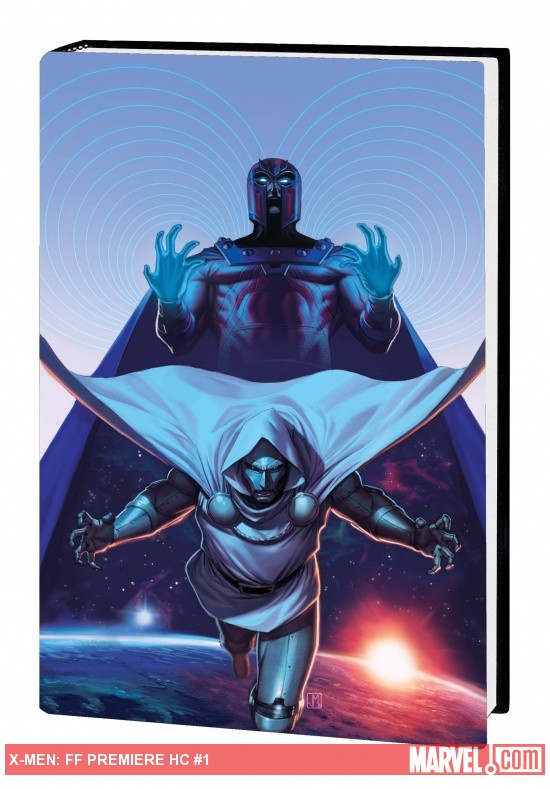 Here are my picks for Oscar night: Nobody named Oscar will actually win anything.
So let's see what the internets are yapping about:
You can tell that something's brewing when creators start to go a bit public with payment problems at publishers. Bleeding Cool reported on two this week.
Cartoonist Lew Stringer finds there's a lot to like about the new one-shot The Clock Strikes, a noirish adventure set in the 1930s that revives an old comic book character.
Longbox Graveyard tackles the news. Sure, it's news from blogger Paul O'Connor, but it's all good news.
Novelist and comic book writer Victor Gischler (The Deputy) hopes you'll pick up his latest: the X-Men: FF hardcover.
Click to continue reading Weekend Reading: Jack Kirby, Two-Gun Kid, Jack Davis and Monty Python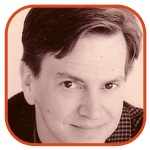 Tweet
Posted by Tom Mason Categories: Editorials, Reviews, Television, DC Comics, Marvel Comics,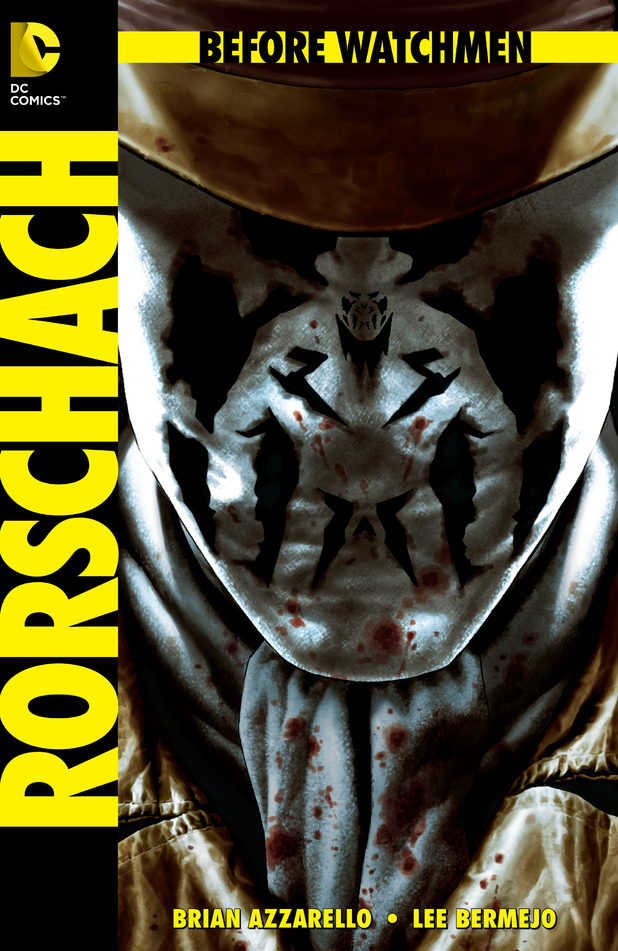 It's the weekend time again and since we're between the end of football season and baseball season, at least in the U.S., it must be comic book season. Let's take a look.
Author Joe Konrath is a very smart man on the subjects of book publishing, Amazon, and the future of the written word business. He makes a great case in a post called Amazon Will Destroy You.
Tom McLean at Bags And Boards looks at both sides of the Before Watchmen argument and comes up with some smart thoughts worthy of attention.
J. M. DeMatteis runs a very nice appreciation of his sometime collaborator Mike Ploog.
Cartoonist Lew Stringer uncovers an old Dave Gibbons strip you might not be familiar with.
This is an old link, but it's a nice profile of gag cartoonist Bob Vojtko.
Click to continue reading Weekend Reading: Watchmen, Ploog, Gibbons, and Gary Friedrich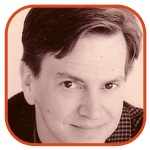 Tweet
Posted by Tom Mason Categories: Editorials, Marvel Comics,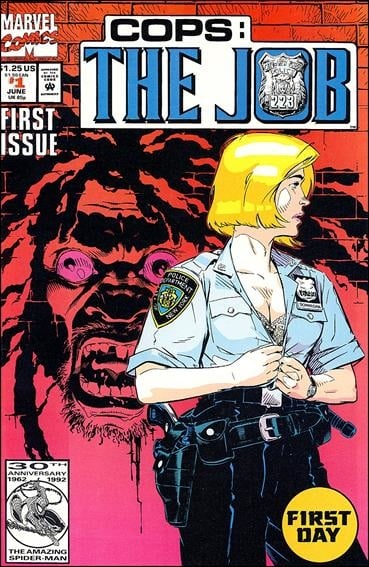 Here come the...MARVEL COPS! Officers Joe Cease and Mickey Desist are ready for legal action in the first episode of Marvel Cops. Tonight, things are not what they seem at the comic book show in San Diego where a costume parade full of perps violates trademarks on center stage. Acting on a tip, the Marvel Cops and their attorney sidekicks then takedown Artists' Alley where people make extra money sketching trademarked Marvel characters for "fans." Afterwards, it's on to the original art dealers for selling artwork depicting corporate-owned characters, but not before tasering several cosplayers for displaying unlicensed sewing. Then it's edge-of-your-seat excitement, true believer, when the Marvel Cops sit in on various convention panels where a host of gag orders prevents writers and artists from saying they created beloved corporate icons. But don't touch that remote! Stay tuned for a special second episode where the Marvel Cops seize the servers at Deviantart and start tracking user names!
Marvel Cops
FRI 8/7c
[Check Local Listings]
[Image dinged from My Comic Shop and © Marvel Comics]
Read More

| Bleeding Cool

© Gear Live Inc. – User-posted content, unless source is quoted, is licensed under a Creative Commons Public Domain License. Gear Live graphics, logos, designs, page headers, button icons, videos, articles, blogs, forums, scripts and other service names are the trademarks of Gear Live Inc.