Find Our Latest Video Reviews on YouTube!
If you want to stay on top of all of our video reviews of the latest tech, be sure to check out and subscribe to the Gear Live YouTube channel, hosted by Andru Edwards! It's free!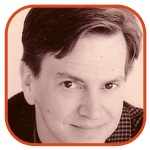 Tweet
Posted by Tom Mason Categories: Conventions, Editorials, Reviews, Television,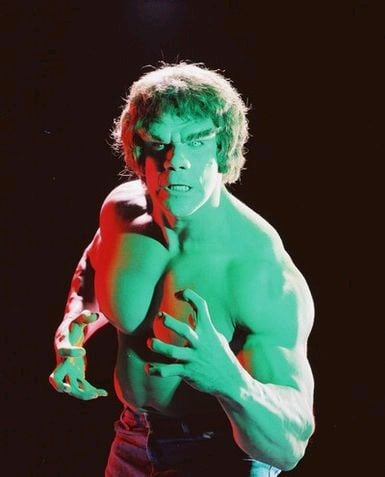 I've been thinking over the last couple of years that with blogs, Twitter, Facebook, Flickr, podcasts, video and live internet feeds that you can probably have a decent out-of-town convention "experience" without leaving your house.

For example, the New York Comic Con is over and Tom Spurgeon at The Comics Reporter has the best con report: news reports, links, observations and opinions. He didn't attend, but it's hard to argue with his analysis.

Incredible: In case you haven't heard, Marvel is developing a new TV series based on The Incredible Hulk. No doubt a "Get Lou Ferrigno A Role On The Show" Facebook page will be up by the end of the day.

Duck: Jaime Weinman poses a few questions in a post he calls "Disney And The Copyright Police."
Click to continue reading Weekend Reading: NYCC, Donald Duck and The Incredible Hulk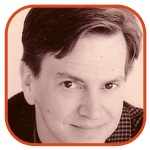 Tweet
Posted by Tom Mason Categories: Conventions, Editorials, DC Comics, Marvel Comics,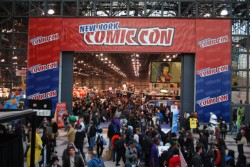 The New York Comic Con has come and gone for another year. And while you may not have been fortunate enough to attend, the spies who work for Comix 411 were there, watching, listening and recording. Here's what they overheard.
10: "I wish DC and Marvel would drop their prices again."
9: "Sold out?! In your face, San Diego!"
8: "I was promoted to VP of unemployment…"
7: "Is this the line for that Spider-Man musical?"
Click to continue reading Top 10 Things Overheard @ NYCC 2010
Read More

| The Comics Reporter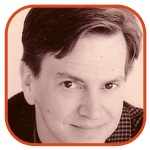 Tweet
Posted by Tom Mason Categories: Conventions, Editorials, Interviews, Reviews, DC Comics, Independent, Marvel Comics,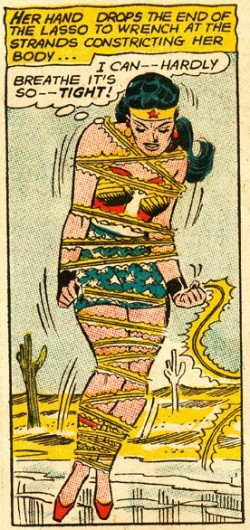 Doesn't everyone who's not there wish they were at the New York Comic Con this weekend? Or is it just me?
Big announcements all across the board. Marvel and DC are cutting prices which won't boost sales enough for the Big Two to make the same amount of money. But it's good news for non-Big Two publishers who can try to tap into the money customers are saving and steer it their way. I'm looking at you Boom!, Dynamite, Moonstone and IDW.
DC's also cutting the story count down to 20 pages. Since there aren't that many paid ads anymore, anyone want to wager on when the $2.99 printed comics go from 32 pages down to 24 to further reduce costs?
And in the wake of his supervisor stepping down, Bob Wayne's been given a promotion and stays in New York. Well played.
At Project Child Murdering Robot, Ricky Sprague has some thoughts about the new Wonder Woman TV series in development by David E. Kelley (Ally McBeal; Boston Legal). His advice: "Please don't shy away from her glorious bondage past."
Toasting Toth: Who doesn't love Alex Toth? John Kricfalusi posts panels from a really nice story and breaks down his love for it.
Toth II: Daniel Best at 20th Century Danny Boy has some great information of Alex Toth and the artist's time in Australia. Bonus: lots of Toth artwork.
Click to continue reading Weekend Reading: Wonder Woman, Alex Toth, NYCC and Star Wars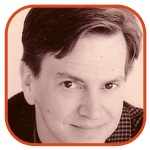 Tweet
Posted by Tom Mason Categories: Conventions, Editorials,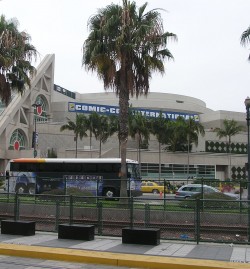 Dear Comic Con,
Thank you.
That is all.
—Tom
[Artwork: Photo of the San Diego Convention Center, by and © Tom Mason]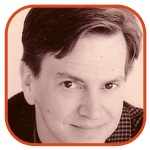 Tweet
Posted by Tom Mason Categories: Conventions, Editorials,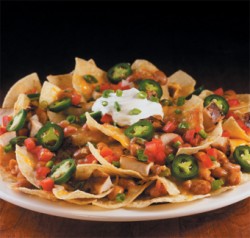 One of the reasons I like the San Diego Comic Con/Comic Con International so much is that I get to see old friends and co-workers. That happened yet again (what a shock!) at this year's convention.
Chris Ulm (one of the cofounders of the app company Appy Entertainment) and Dave Olbrich, now at Space Goat Productions, and little old me started talking about comics in the digital age along with the quality of nachos in restaurants surrounding the convention area.
That conversation ended when the sports bar closed, but Chris and I picked it up again on Facebook. Dave had dropped out, but Paul O'Connor, another pal who also co-founded Appy Entertainment and runs their company blog, joined in.
Click to continue reading When Speaks The Blowhards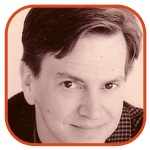 Tweet
Posted by Tom Mason Categories: Conventions, Editorials,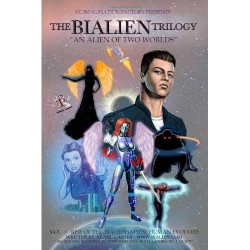 I make no secret of my love for Craigslist. Even with the loss of their adult services ads, it's still a fun place to "shop" for career opportunities. Let's see what's out there:
Like to dress up? Getting ready to work on your Halloween costume for 2010? Don't start yet, especially if you're an inshape hottie. If you're smart about it, you might be able to turn this year's costume into a moneymaker for you.
For their 20th anniversary, a comic book store in Astoria, Queens, is looking for a "Lady Super Hero" who is "fit, friendly" and can provide her own costume.
The guy - and you just know it's a guy - who's in charge of the "lovely lady talent" says it's a one-day only, five-hour shift from 3-8 PM and your duties will include: "Meet and greet customers, posing for pictures with customers if they have their own cameras, handing out fliers outside the store and be very nice and somewhat flirty to all customers."
Click to continue reading Comic Book Jobs: Booth Babes & Craigslist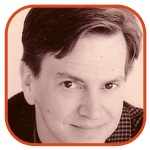 Tweet
Posted by Tom Mason Categories: Conventions, Editorials, Independent,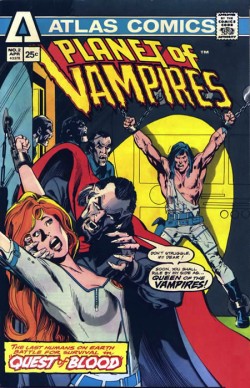 Some years ago, in the pre-Ultraverse of Malibu Comics the company had a chance to acquire the old Atlas/Seaboard comic book characters from two guys who claimed to have the rights.
It was very tempting at the time to pursue it – Atlas had a bunch of great characters created by folks like Howard Chaykin, Steve Ditko, Pat Broderick, Gary Friedrich, Mike Ploog, Larry Hama, Michael Fleisher, Ernie Colon, Neal Adams, Alex Toth, John Severin, Russ Heath, Wally Wood, and Mike Sekowsky and many others.
At the time, it would've been quite a boost to the company to acquire the characters: they had a certain brand recognition, a lot of sentimental fanboy attachment, and had only been out of the marketplace for less than 15 years or so at the time.
Once acquired, the plan would've been to try to round up the original creators – as many as possible - and launch a new Atlas universe that would be separate from the company's other titles.
Click to continue reading The Return of Atlas Comics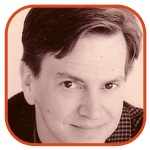 Tweet
Posted by Tom Mason Categories: Conventions, Editorials, Movies, Television, DC Comics,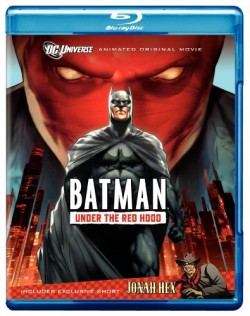 Are you tired of the hassle of trying to get a room at Comic Con International in San Diego each year? Do you want to be part of the solution and not the problem? Time Warner has your chance as they're looking for a Director, Publicity & Special Projects in "Worldwide Television Marketing."
You'll be reporting to and working "closely with the Senior Vice President, Publicity, as chief consumer strategist for special projects related to, but not limited to, programming from Warner Bros. Television, Warner Horizon Television and Warner Bros. Animation."
Fortunately, they expand on that. It means "strategizing, creating and executing consumer-facing campaigns, initiatives and events, and collaborating with the comedy, drama, unscripted and photo publicity directors and team to maximize opportunities across all of the Studio's primetime television properties." Consumer-facing campaigns, by the way, are those that are marketed to the public, ads and promotions that they actually see, y'know, with their face.
Click to continue reading Comic Book Jobs: Warner Bros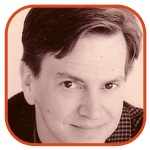 Tweet
Posted by Tom Mason Categories: Conventions, Editorials, DC Comics, Marvel Comics,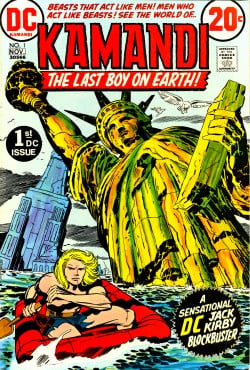 Happy Birthday to Jack Kirby, who was born 93 years ago and who I think is the greatest creator of comic books ever. I just love his stuff. If you want to know more about Jack the man, Mark Evanier has a bunch of great stuff about him that's well worth your time.
If you want some visual proof of Kirby's greatness, Tom Spurgeon at The Comics Reporter has assembled a fantastic array.
If you want to read some of the classic monster stories that Kirby illustrated, the Monster Blog has a selection of 39 of them that have yet to be reprinted.
I met Kirby only once, at the San Diego Comic Con years ago, so I don't have any personal anecdotes to share since all I did was shake his hand and burble something inconsequential. My pal Dave Olbrich, back when he was the publisher of Malibu Comics, was an occasional guest in the Kirby house - Malibu's offices were in the same town as the Kirbys. I was too nervous to try to tag along. I love re-reading Kirby's long run on Marvel Comics' The Fantastic Four - it starts slow and builds to greatness. But I really like his stuff for DC Comics in the 1970s - his Fourth World books, especially Mister Miracle and, yes, Jimmy Olsen. Kirby's the only creator who's made that cub reporter interesting. I also love Kamandi and The Demon.
In the discussion and debate over Kirby's many inkers, I go Joe Sinnott #1 and Mike Royer #2.
Happy Birthday, Jack!
[Artwork: The cover to Kamandi #1, by Jack Kirby, © DC Entertainment.]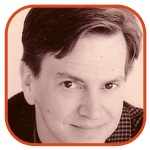 Tweet
Posted by Tom Mason Categories: Conventions, Editorials, Interviews, Reviews, Television, Independent,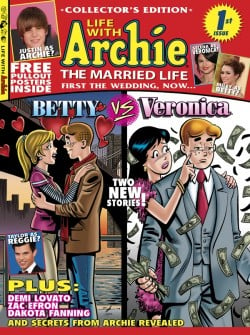 Welcome to the back to school edition of Weekend Reading. Here are a few things better than homework, unless your homework includes classes at MoCCA.
Everything's Archie: Norm Breyfogle is interviewed by Matthew Price over at NewsOK. The subject? Archie and the gang at Riverdale.
George R.R. Martin: You know what's coming up in November, back in print after a decade? Wild Cards 1, expanded with new stuff.
Witchblade: Author Paul Bishop has a favorite Forgotten Book. It's the Witchblade tie-in novels based on the short-lived TV series with Yancy Butler that was based on the Top Cow comic book without Yancy Butler.
Batman Under the Red Hood: SF Signal has a review of the just-released DVD.
Donald E. Westlake: Whether writing under his own name or his many pseudonyms, Westlake is one of my favorite crime-and-caper writers.
Click to continue reading Weekend Reading: Breyfogle, Batman, Whedon & Wild Cards
© Gear Live Inc. – User-posted content, unless source is quoted, is licensed under a Creative Commons Public Domain License. Gear Live graphics, logos, designs, page headers, button icons, videos, articles, blogs, forums, scripts and other service names are the trademarks of Gear Live Inc.