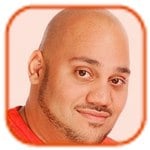 Tweet
Posted by Andru Edwards -
Categories: Internet, Women, Men, Techies, Under $25
This is an entry from our 2014 Holiday Gift Guide. Check it out for suggestions on what to buy your loved, liked, and hated ones this holiday season!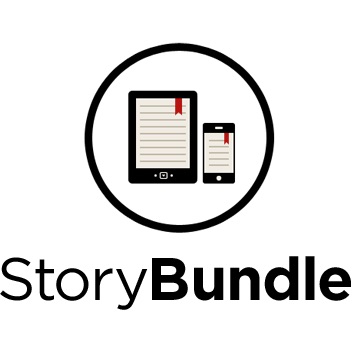 We covered StoryBundle back when they launched two years ago, and since then they've sold more than 500,000 books in all kinds of genres and continue to be a fantastic way to discover favorite authors you've never heard of. It's good. Good enough that we're kicking off our 2014 Holiday Gift Guide with them. If you're not familiar with StoryBundle, they offer about a bundle a week, and each bundle consists of around 9 full-length novels from all types of authors. Essentially they're like Humble Bundle for ebooks, and feature not only indie authors that are as good and deserving of your reading time as ones you find on the bookshelf, but big names too! They've featured Neil Gaiman, Jim Butcher and Clive Barker, just to namedrop a few folks you may already know.
If you've got a book lover in your life, or if or someone you know is getting a Kindle, tablet or smartphone this holiday season, StoryBundle's the perfect complement to that. Just hop on over to their Gift Card page and you can send anybody a gift card for any future bundle. Instead of guessing what your giftee wants to read, the gift card lets them choose their favorite genre at any time. Best of all, the gift cards never expire. Plus, when they redeem their gift card, they can choose to give part of their purchase to a worthy charity. What's more in the holiday spirit than giving?
Read More

| StoryBundle gifts


Tweet
Posted by Chris Pereira Categories: Action, Adventure, Reviews, Xbox 360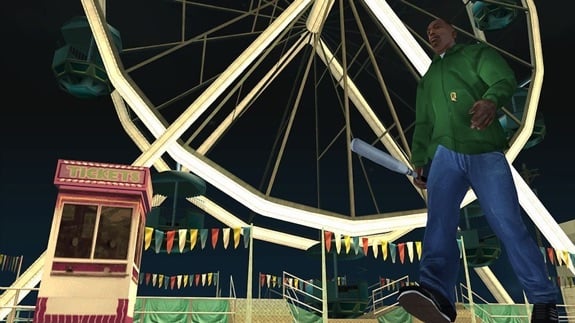 Somehow, 10 years have already passed since the release of Grand Theft Auto: San Andreas--arguably the most innovative game in the series. To coincide with the recent anniversary, Rockstar re-released the game on Xbox 360, replacing the Games on Demand version with a slightly improved version. And while the game itself remains an enjoyable experience, this may not be the best way of revisiting it.
I find myself occasionally in the mood to play one of the classic GTA III-era games (GTA III, Vice City, and San Andreas), which are among my all-time favorite games. I typically ignore this compulsion or simply spend a few minutes with the iPhone version of GTA III; I get my small dose of nostalgia but invariably stop playing because, despite Rockstar's best efforts, these are not games that work well on a touchscreen.
An improved re-release of San Andreas was exciting news for me--while a release on Xbox One or PS4 would have been ideal, a cheap Xbox 360 version with improved graphics, better draw distance, and achievements sounds like a great way to revisit the game.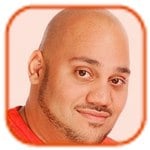 Tweet
Posted by Andru Edwards -
Categories: Apple, Cell Phones, Transportation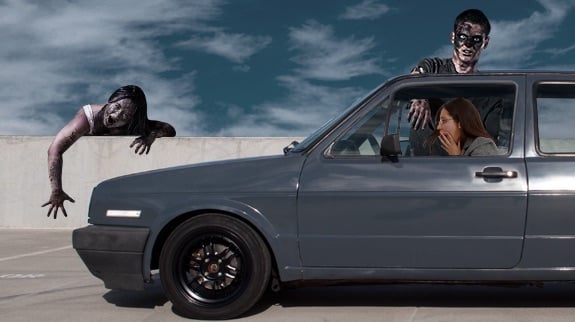 The following article is a sponsored post by AutoAnything.
When the undead rise up and take to the streets, it will already be too late for you to upgrade your vehicle's power and efficiency. So, while the zombies are still safely nestled in their graves, it's time to think about how to prepare your vehicle for escape.
Ask yourself: can your car tell you where you need to go and get you there in the fastest and most efficient way possible? Can you control your in-cabin features without taking your hands off the wheel? Chances are you answered no. Fear not, fellow future zombie heroes! We have technology on our side, and with the brains of Apple CarPlay and the brawn of a power programmer, our vehicles can be completely zombie-proof in no time.
Click to continue reading Apple CarPlay, Power Programmers and Making Your Ride Zombie Proof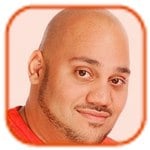 Tweet
Posted by Andru Edwards -
Categories: Hot Deals, Microsoft, Video Games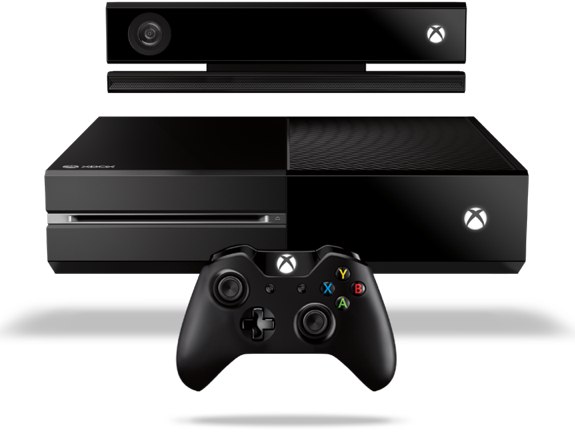 Microsoft that slashed the price of the Xbox One by $50 leading into the holiday season, bringing the price down to just $349. The new pricing applies to all Xbox One bundles, which means that you can even get the upcoming Sunset Overdrive bundle for $349, as well as the Assassin's Creed bundle that includes Assassin's Creed: Unity and Assassin's Creed: Black Flag.
If you are looking for one of the bundles that includes Kinect, even those are $50 less, including the Call of Duty: Advanced Warfare bundle that features the custom-designed Xbox One console with 1TB hard drive, a digital copy of the game, and matching controller.
The promotional period for the price drop starts on November 2, and continues through January 3, 2015.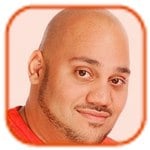 Tweet
Posted by Andru Edwards -
Categories: Games, News, Productivity, Social Networking, App Updates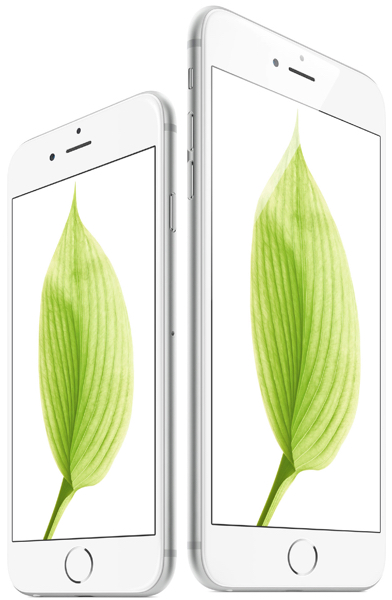 Apple is renowned for paying extreme attention to user experience, so when their new lines of phones featuring bigger screens came out in September, it was just a matter of time before apps started being optimized to take advantage of this change. The difference in resolution is quite notable, the iPhone 6 coming with a resolution of 750 by 1334 pixels and a 4.7 inches screen, and the iPhone 6 Plus boasting a resolution of 1080 by 1920 pixels and a 5.5 inches screen, whereas the previous generation of iPhones (iPhone 5, 5C and 5S) came with a 4 inch display with a resolution of 640 by 1336 pixels. There are several apps that are already on the bandwagon with the new resolutions – here are the top 10 picks.

Tweet
Posted by Chris Pereira Categories: Hot Deals, Internet, PC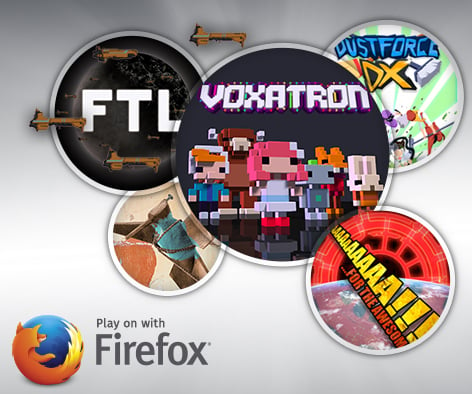 Humble Bundles are nothing new; for several years now, they've let you pay whatever you want to get a handful of DRM-free PC games. The frequency with which these bundles are offered has made them less of a must-buy than they used to be, but the latest bundle is too intriguing to pass up.
The Humble Mozilla Bundle available now offers a selection of excellent PC games, five of which you can get at any price you wish. (Three others require you to beat the current average--$5.64--and one asks that you pay $8 or more.) But as the Mozilla in the name suggests, this bundle involves your browser. More specifically, each of the games has been designed to be playable without leaving your browser.
Provided you pay over $1, you'll get copies of these games on Steam, but it's the ability to play them in a browser that makes the bundle especially interesting. Despite this being a Mozilla bundle, I've found Chrome works just as well as Firefox. And while it's not the first time I've ever played a non-Flash game in a browser, I can't help but be impressed--as well as worried about having instant access to a game like FTL in a browser tab right alongside the work I'm supposed to be doing.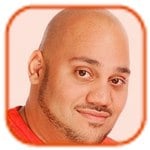 Tweet
Posted by Andru Edwards -
Categories: Apple, Cell Phones, Handhelds, Software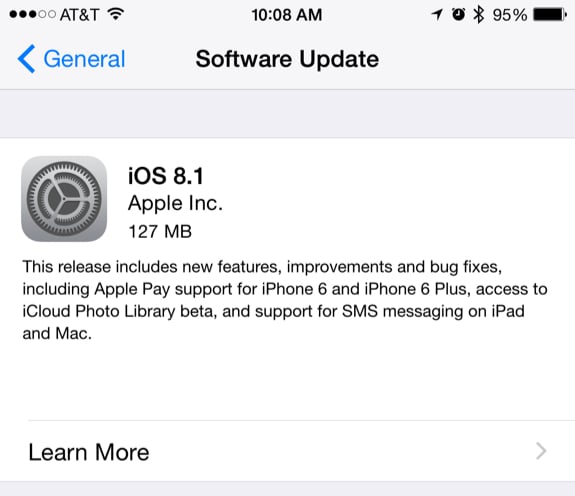 Apple has released iOS 8.1, and with it comes a slew of new features for users of iOS devices. The biggest addition is Apple Pay, which works with the iPhone 6, iPhone 6 Plus, iPad Air 2, and iPad mini 3. Apple Pay allows you to securly store your credit cards in Passbook, and pay for items wirelessly and quickly in stores with your iPhone 6 or iPhone 6 Plus, and online in apps with any of the supported devices. Apple Pay isn't all that's included in iOS 8.1, though. The return of the Camera Roll and My Photo Stream libraries in the Photos app when not using iCloud Photo Library is featured, as is the new iCloud Photo Library Beta, which allows you to store your entire photo library in iCloud. iOS 8.1 also unlocks the ability to have your SMS and MMS text messages appear on your iPad and Mac, using your iPhone as a conduit. We've got a full list of all the changes that come with iOS 8.1 for you, after the break.
Click to continue reading Apple releases iOS 8.1 with Apple Pay, here's what's new!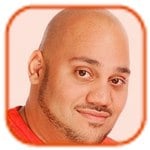 Tweet
Posted by Andru Edwards -
Categories: Apple, Displays, PC / Laptop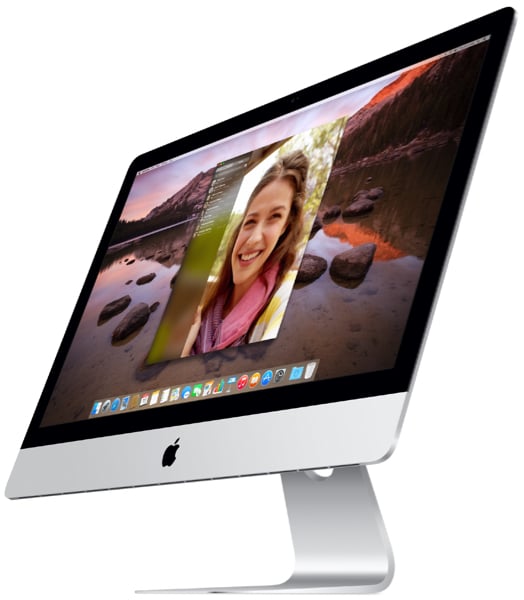 Apple has announced the new iMac with Retina display at its iPad event yesterday morning. It sports 14.7 million pixels, giving it a resolution of 5120 x 2880—that's 5K for those keeping count. It has 7x more pixels than your 1080p HDTV, and even 67% more pixels than the new 4K displays out there.
The new Retina iMac starts with a 3.5GHz quad-core Intel Core i5 processor with two Thunderbolt 2 ports, 4 USB 3.0, 802.11ac Wi-Fi, and a standard 1TB Fusion Drive. It also includes 8GB RAM, which is disappointingly low but easily upgraded, and AMD a Radeon R9 graphics chip.
The new iMac with Retina display ships today and starts at $2499 as configured above.
Read More

| iMac with Retina display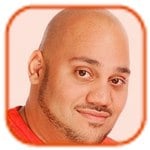 Tweet
Posted by Andru Edwards -
Categories: Apple, Corporate News, Handhelds
During this morning's Apple iPad Event, the company announced that its game-changing mobile payment service, Apple Pay, will launch on Monday, October 20th. Since being announced during last month's iPhone event, Apple has signed up an additional 500 banks and financial institutions as well as a multitude of additional retail stores. The service will work with VISA, MAsterCard, and American Express at the start. Apple Pay is compatible with the iPhone 6 and iPhone 6 Plus, and will be enabled by the iOS 8.1 update. The service takes advantage of Touch ID and NFC to make mobile payments both secure and and quick.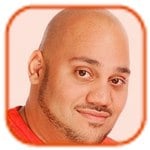 Tweet
Posted by Andru Edwards -
Categories:
Apple has officially unveiled the iPad Air 2. iPad Air 2 is just 6.1mm thin, making it 18% thinner than the original iPad Air (and that was already 20% thinner then the iPad that preceded it.) Display components are now laminated together, reducing internal reflection, paired with an anti-reflection coating on the outside that reduced reflection by 56%, making it nicer to use when out and about. The iPad Air 2 is powered by the A8X processor, a 64-bit processor with 3 billion transistors that results in 40% faster CPU and 2.5x faster GPU (that's 180x faster than the original iPad.)
Click to continue reading Apple iPad Air 2: Thinner, faster, 8MP camera for $499
© Gear Live Inc. – User-posted content, unless source is quoted, is licensed under a Creative Commons Public Domain License. Gear Live graphics, logos, designs, page headers, button icons, videos, articles, blogs, forums, scripts and other service names are the trademarks of Gear Live Inc.