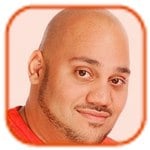 Tweet
Posted by Andru Edwards -
Categories: Apple, Cell Phones, Rumors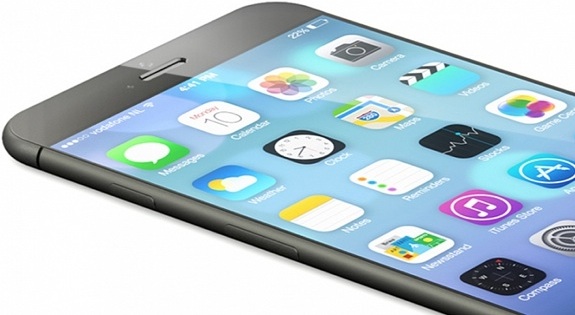 It's been rumored for months that Apple will launch two larger iPhone models this year, and now 9to5Mac is jumping in with a report on the new display resolution. If correct, we should see the iPhone 6 sporting a 1704 x 960 resolution. That's way up from the current 1136 x 640 resolution found on the iPhone 5 and iPhone 5s Retina displays, and would allow Apple to release the phones with a larger display while enhancing the Retina quality of its smartphones. No, it's not 1080p (that would be 1920 x 1080,) but it's close enough that at the rumored screen sizes of 4.7- and 5.5-inches, you'd be hard-pressed to notice.
The number we want to look at here is the pixels per inch (ppi), which will tell us how sharp the displays will be. 1704 x 960 at 4.7-inches results in a pixel density of 416 ppi. On a 5.5-inch iPhone, that drops a bit to 356 ppi. The iPhone 5 and iPhone 5s, comparatively, both have a 326 ppi display, so the new iPhone 6 models definitely will look better than the current devices.
iOS 8 won't be much different from iOS 7 in terms of the design and layout, so instead we can likely expect app icons that are sharper and larger on the home screen, and in-app elements to be clearer as well once developers get their apps updated for the new display. Of course, Apple will have its own first-part apps ready at launch.
Word is that we may see Apple unveil the iPhone 6 at a special event in August, but this info seems solid. If you recall, a couple of years ago we reported that the iPhone 5 would get a bump to a 4-inch 1136 x 640 display prior to it being announced.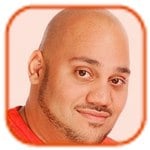 Tweet
Posted by Andru Edwards -
Categories: Wearables, Design, Music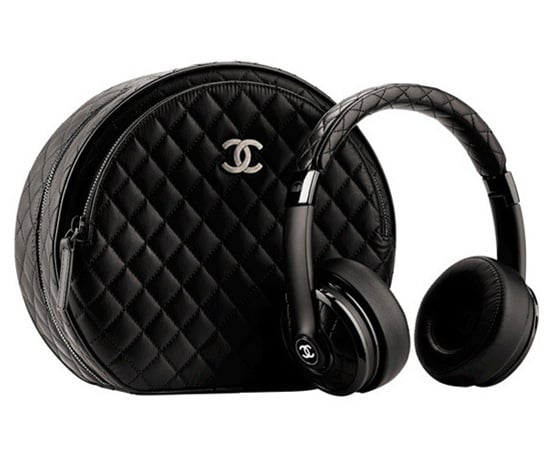 It looks like Monster's next headphone collaboration will be with luxury fashion brand Chanel. After images of Swizz Beas and Karl Lagerfeld were posted to Instagram showing the two wearing a pair of unannounced headphones that incorporate the Chanel double C monogram, it came to light that they were a product of collaboration between Chanel and Monster. Makes sense, as Swizz Beats is a Monster ambassador. No word on pricing or availability has been announced yet, nor have any specs on the headphones themselves. That said, we'd venture to guess that anyone looking to pick up a pair of Chanel-branded headphones are likely buying them for the brand and not an amazing sound profile.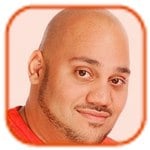 Tweet
Posted by Andru Edwards -
Categories: Editorial, Features, Hardware, Kinect, Xbox One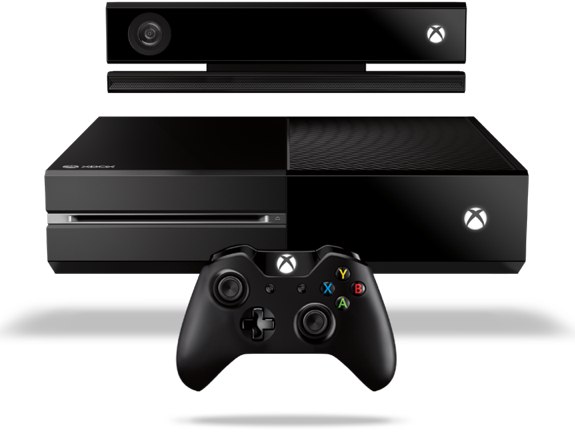 As we mentioned earlier, Microsoft has decided to do an about-face, now offering the Xbox One without Kinect for $399. The move continues Microsoft's seemingly cowardly backtracking trend that it's been doing with the Xbox One for about a year now. While many see this simply as a price drop and a way to get the Xbox One without an accessory that they may now want, for all intents and purposes, this kills Kinect dead. Right where it stands.
Allow me to explain. When the original Kinect launched for the Xbox 360, there was a lot of hype and excitement surrounding its release. For the first time, you could use your body as the controller for a new type of gaming experience. It was cool, and about as novel as the original Wii. It was a toy and a gimmick, and soon many folks stopped playing Kinect games, and none really took off at retail. However, Microsoft was getting good data and feedback for what we realized the "real" Kinect would be. The one that launched with the next Microsoft console.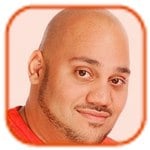 Tweet
Posted by Andru Edwards -
Categories: Corporate News, Hot Deals, Microsoft, Video Games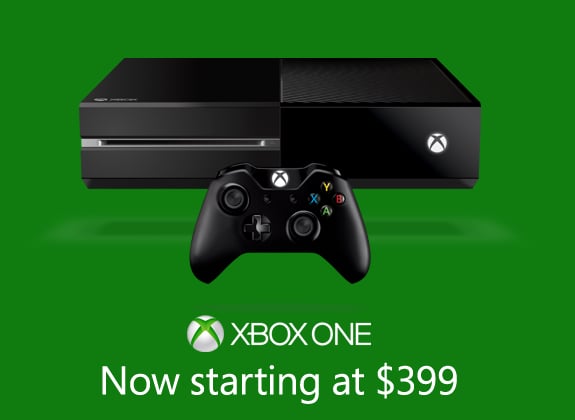 Microsoft surprised the gaming world this morning with the announcement it will sell the Xbox One without Kinect for $399 starting on June 9th in the U.S. This brings the price of the Xbox 360 in line with that of the PlayStation 4, which should bring the two consoles into even more heated competition.
An odd move (though some might say it was expected in order to compete,) since the company wouldn't stop talking about how essential Kinect is to the Xbox One functionality and gaming direction less than a year ago. I guess Microsoft has been feeling the heat if the PlayStation 4 sales, and had to adjust that strategy right quick.
You can pre-order the Xbox One without Kinect now.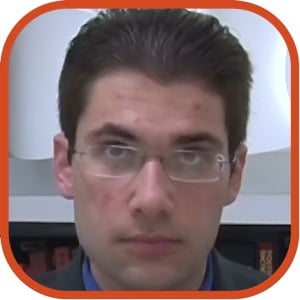 Tweet
Posted by Ariel Levin-Waldman Categories: Cell Phones, Handhelds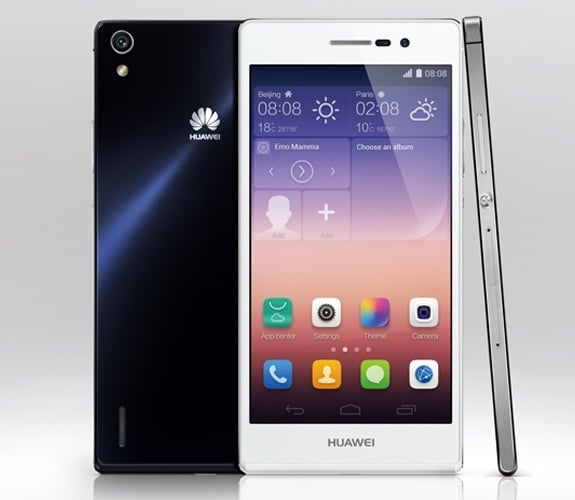 Huawei is the third-largest smartphone maker in the world, doing brisk business in Japan and Europe, and to a lesser degree in the United States. It wants to increase that ranking and hope that their latest product is enough to corner the US market. With the launch of the Hauwei Ascend P7, it has a hot product on its hands to help reach that goal. Announced Wednesday morning in Paris, the P7 ships with Android 4.4 KitKat and is an impressive piece of equipment. It competes with the other big name brands for system specs, boasting a 5-inch 1920 x 1080 display, LTE network capability, a 1.8GHz quad-core ARM Cortex-A9 processor, 13-megapixel rear camera, and 16GB of storage. Seriously, this things blows my last computer out of the water and is giving my new one a run for its money. At 6.5mm in thickness, it's considerably slimmer too.
Click to continue reading Huawei Ascend P7: 1080p, Android KitKat, super-thin smartphone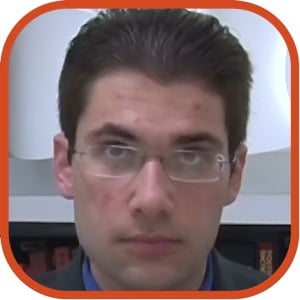 Tweet
Posted by Ariel Levin-Waldman Categories: Cell Phones, Misc. Tech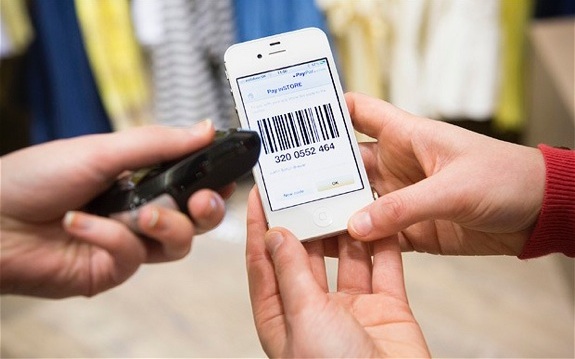 The customer service of online shopping. The convenience of a physical store. It might not seem like a winning combination, but the number of people turning away from sales representatives and towards digital apps is rising-- even in brick and mortar stores.
A recent study conducted by financial analytics firm Deloitte has found a massive jump in in-store sales conducted with or aided by mobile and digital technologies. From 2012 to 2013 mobile devices jumped from playing a key role in 5 percent of sales to 19 percent. The use of digital devices in these transactions leaped from 14 percent to 36 percent.
When people go into stores today with a smartphone, they can look up products, reviews, prices and competitors. In the past, you had to make do with a sales representative, and with that the dealer's agenda- to push a product. Half the time I go into a store I do all my research on the spot, whipping out my iPhone to aid my shopping trip.
Click to continue reading Smartphones assist buying decisions for 36% of shoppers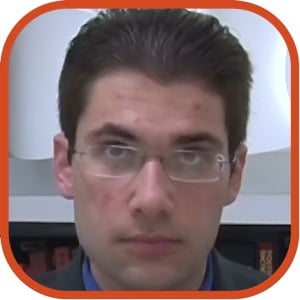 Tweet
Posted by Ariel Levin-Waldman Categories: Corporate News, Software, Transportation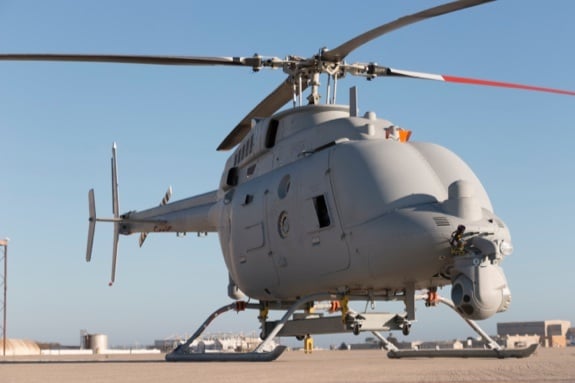 Everyone knows at least one guy who uses Linux. I don't use it myself, but I knew that one guy. He built all his PCs from spart parts, he knew the ins and outs of programming, he was a little bit of an anarchist (ok, more than a little). He fits the bill of the Linux user stereotype-- the young hobbyist and hacker.
But now Linux has a new user. The United States military. Oddly, if I were to describe the military in a few words, hobbyist and hacker would be the dead last words I picked.
Raytheon makes drone and missile systems for the United States. These systems used to run on the Solaris operating system, but the Navy has asked Raytheon to help make some code switches so that they can use Linux for their upcoming unmanned helicopter project, the Mq-8B Fire Scout.
The move is expected to create more intuitive controls for the new unarmed aerial vehicles and save money in the long run. The military originally held that open source software presented too great a security risk for defense applications. It seems that Linux has changed minds.
How do you feel about the Navy's choice to go open source? Chime in in the comments to let us know.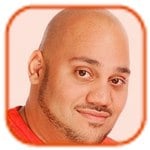 Tweet
Posted by Andru Edwards -
Categories: Cell Phones, Features, Household, Podcasts, Videocasts, Videos
In this episode of Bleeding Edge TV, I show you how to set up the Nest Protect. The easiest way to getthe smart connected smoke + carbon monoxide detector from Nest ready for installation is using the iPhone or Android smartphone apps that the company provides. Using the Nest app, you set up the Nest Protect on your Wi-Fi network, test its functions prior to installation, get familiar with its features, and then move on to installation (which will be in our next video.) If you have any questions about the setup process, let us know over on our Patreon page.
Don't forget to check out our Nest Protect unboxing as well!
Don't forget to subscribe to Gear Live's YouTube channel--also, we are giving away awesome perks for our Patreon backers - thanks for your support!
Here's how to get the show:
[
Download
] - iPod-formatted H.264
[
Download
] - 720p HD
[
Download
] - 1080p MP4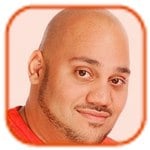 Tweet
Posted by Andru Edwards -
Categories: Apple, Corporate News, Music, Portable Audio / Video, Rumors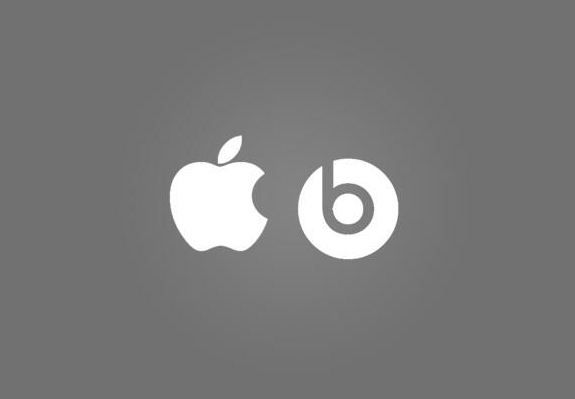 Apple is purportedly set to make its biggest acquisition in the history of the company, as The Financial Times is reporting that it is about to buy Beats Electronics for $3.2 billion. What would Apple get out of Beats Audio? Well, for starters, there's the Beats Music subscription platform, which allows customers to listen to on-demand music along with curated mood-based playlists. That would be a great complement to iTunes Radio, which doesn't allow users to put songs on repeat, and limits skip functionality. Additionally, Beats is likely most known for its iconic Beats by Dr. Dre headphone line. Apple would become owner of the audio hardware in the case of an acquisition, and could even use the Beats Audio sound profile in future iOS devices (similar to what HTC did in its phones when it was a stakeholder in Beats Audio a couple of years ago.)
Apple and Beats Electronics are both keeping silent for now, but if the deal does go through, it's large enough that an official announcement will be made by both companies.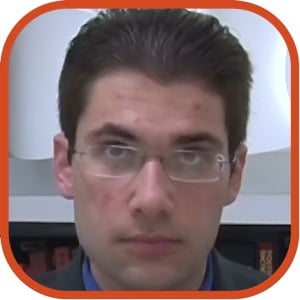 Tweet
Posted by Ariel Levin-Waldman Categories: Music, Wireless / WiFi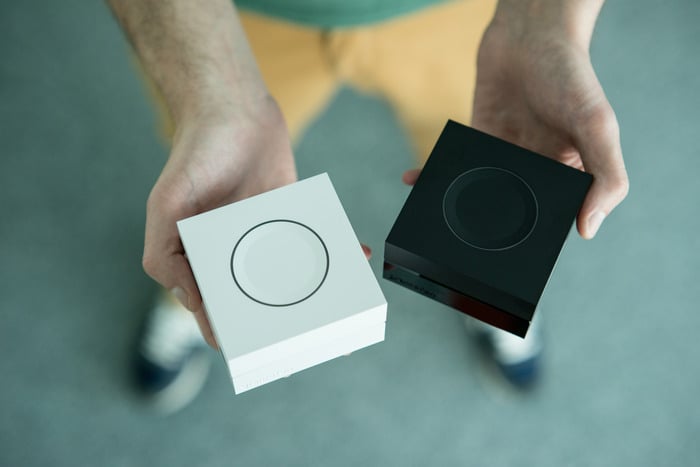 Gramofon might be named after the 19th century sound system, but it's as modern as it gets. It's a wireless jukebox that streams music from cloud services like Spotify.
It's the latest brainchild of Fon, the crowdsourced W-iFi network. You connect the Gramofon to your speakers and your Wi-Fi network, and it acts as a Wi-Fi booster and gives off a signal that mobile devices can connect to. Those devices can be used to manipulate playlists.
Now, if you are thinking "so how is this any different than plugging speakers into my iPhone?", well, with the Gramofon you can make music more social, as anyone on your network is able to use it. You and your friends can share music, create and modify playlists and otherwise get your groove on.
At first, Gramofon will stream from Spotify and Rhapsody. However, the company plans to add other services like Rdio, Grooveshark, SoundCloud, Pandora, Google Play, Songza, and more. If you're interested, check it out on Kickstarter. Fon has stated that the first batch of Gramofons are ready to ship in July. You can get yourself one by backing it for $50. Check out video of the project after the jump.
Click to continue reading Gramofon looks to be your cloud music jukebox for $50
Read More

| Gramofon on Kickstarter

© Gear Live Inc. – User-posted content, unless source is quoted, is licensed under a Creative Commons Public Domain License. Gear Live graphics, logos, designs, page headers, button icons, videos, articles, blogs, forums, scripts and other service names are the trademarks of Gear Live Inc.