Check out our 2013 Holiday Gift Guide, win some awesome gadgets!
Our 2013 Holiday Gift Guide is in full swing - we are adding our recommendations daily, aimed at men, women, teens, families, techies, and more. If you need help figuring out what to get the people in your life, head on over to our Guide for some ideas. We'll even be giving away some of the items featured this year!
First up? We're giving away an iPad mini, Rdio subscriptions, and more!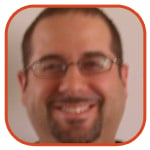 Tweet
Posted by David Torres Categories: Reviews, DC Comics
Rating: ***
Another descent issue of Red Robin by writer Chris Yost. I'm not blown away here, but I am enjoying this new journey that Tim Wayne is on right now. Tim is alone. He feels betrayed by Dick Grayson his "older brother" so to speak and the bastard son of the Batman family Damian has taken over his job as Robin. As mentioned in the previous issue, Tim Wayne believes that his mentor and adopted father Bruce Wayne the original Batman is still alive and well and Tim has gone out into the world to search for clues as to his whereabouts.
He's currently in Paris and finds himself fighting a group of assassins. The assassins turn to be working for one of Batman's deadliest enemies: Ra's al Ghul. Ra's has an offer for Tim. He agrees with and he also believes that Bruce Wayne is really alive and wants to help him. How does Ra's know Bruce is alive? We don't know. Why does Ra's want to help Tim? We don't know this one either, but I'm assuming Ra's wants his revenge on Bruce and what better way to do it than use his son to get to him.
I've mentioned this before and I said that Tim seems to becoming more dark like his father Bruce. When he's fighting Ra's' assassins, he's thinking about how he needs to work on his voice in the same way Bruce put on his "Batman" voice when he was fighting. He's also pushing people away in the same Bruce has done so in the past. He deletes the messages of friends who are trying to contact him and he turns his back on Stephanie - the Spoiler who comes looking for him in this issue.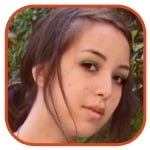 Tweet
Posted by Robin Paulson Categories: Reviews, DC Comics
Being a literature-embracing nerd myself, it was no wonder that Mike Carey and Peter Gross hooked me into their latest Vertigo series, The Unwritten, in a whole of two issues. With that said, I can assure that you'll love these books just as much as I do, even if you absolutely detest the English language. I am that confident in the series. This is the team that gave us Lucifer, after all.
While issues #1 and #2 brazenly hook you into Tom Taylor's world (mind you, something this epic needs the two-issue start), The Unwritten #3 is the true beginning of his tale.
Tom travels to the legendary Villa Diodati, birthplace of both Mary Shelley's Frankenstein and "Tommy Taylor." Interspersed through the issue, Carey and Gross provide us with Tom's childhood flashbacks from when he and his father spent time at the notorious manor. The connection between Pullman and his father becomes increasingly apparent as Pullman's lackey appears at the Villa with a penchant for havoc.
Carey's affinity for literature (astoundingly exemplified with Tom's geo-lit knowledge) heightens. The beautiful parallel between Frankenstein and Tom—not subtle per se, as they chose to embody this theme in the cover—proves that Carey has an eye for that which he admires. He does this all while maintaining the alarming critique of our society's fixation with celebrity figures. Moreover, he concurrently blurs the lines between fiction and reality in a way that said critique is made probable without coming off as overbearing.
Get to your local comic book store and pick up The Unwritten—there are only three issues, so it'll be quite easy to catch up.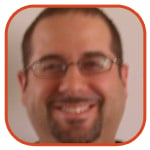 Tweet
Posted by David Torres Categories: Reviews, DC Comics
Rating: ** !/2*
This month's issue of Batman is not as good as the previous issue. I can't put my finger on why that is, but I was left kind of with a whatever attitude after I read this story, where I was pumped after I finished reading Batman and Robin last week. I think maybe the reason I felt this way was because of the way Judd Winick wrote the character of Dick Grayson. He seemed weak. I still don't feel like he's confident that he can do the job when he's been fighting crime all his life. I know DC wants him to portray him as if he's not worthy, but he is worthy - more than worthy. Which is why I was a bit upset by two scenes in this particular issue.
One scene is the opening scene where we see Dick dressed as Batman fighting an unknown assailant in the Bat-Cave three weeks from now. The assailant knows he's not the real Batman and is telling him so as he kicks the crap out of him. Dick lays defeated at the foot of his mentor's cowl encased in glass with the assailant ready for the kill. This scene screams you're a loser and a pretender. The second scene is comical, but again it seems like what we have here in Dick is a pretender to the throne. Dick is talking to Alfred about the cape and cowl and how he can't see and the cape is too heavy to move around. I know that DC wanted to change the dynamic of Batman and Robin and have Robin be the dark figure while Batman is more light hearted, but it doesn't seem to work here in this issue, where it's been portrayed well over in Batman and Robin.
We've seen in the previous issue as well as in the Battle for the Cowl mini-series that the Penguin and Two-Face are both trying to take over the Gotham City underworld. On a side note, I wonder what happened to the Black Mask. Wasn't he supposed to be involved as well? Maybe he'll show up later. Anyway, Dick Grayson as Batman stops one of the Penguin's shipments and is caught on camera. Two-Face notices something is different about Batman. He finds it interesting that the Batman would even allow himself to get on camera in the first place. After watching the footage Two-Face says to his cohort that the man in the Batman costume is not Batman.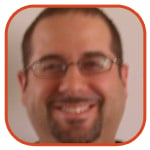 Tweet
Posted by David Torres Categories: Reviews, DC Comics
Rating: ****
Wow. I just can't believe how much I'm enjoying Batman and Robin. I know I've said this in my review for issue one, but after reading Batman: RIP and Final Crisis, I thought there is no way I would enjoy anything from Grant Morrison from here on out. Batman and Robin #2 is a big home run for DC Comics. I don't know what it is, but Grant is just rocking and rolling right now.
In the last issue we saw the Circus of Strange hit Gotham City with their own weird secret agenda and here in this issue the new Batman and Robin face off against them in Gotham Police Headquarters. The new dynamic duo also come face to face with Commissioner Gordon and he notices that this is not the old Batman and Robin that he's known over the past few years. He gives them a pass, but I'm not sure if he's going to do that again as Damian takes things a little too far.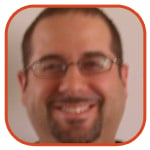 Tweet
Posted by David Torres Categories: Reviews, DC Comics
Rating: ***
Batman: Reborn continues in the pages of Detective Comics this week. Big changes have been happening in the world of Batman and one of those changes is that Batman will not be appearing in the pages of Detective Comics. Instead we have the new Batwoman Kate Kane flying solo in Detective Comics with Greg Rucka as writer and J.H. Williams as the new artist for the book. Batwoman is not a character that really grabbed me when she first appeared in the pages of 52.
According to Wikipedia, Barbara Gordon was originally supposed to return as Batgirl a while back, but wanting to be more diverse and continue to have a handicapped character, DC decided to bring back Batwoman instead. It seemed more like DC wanting to do a bunch of different things here: 1) Bring back a Silver Age character. 2) Bring in a new female character in the male dominated world of super-hero comics and 3) make her a lesbian to show even more diversity. I have no problem with any of these reasons, I just think DC mishandled her introduction to the DC Universe and didn't give me a reason to care about this character. However with this first issue of her in Detective Comics, they've taken a good first step in giving me a reason to read stories about Batwoman.
With the prices of comic books going up, and being the father of two children and a mortgage to pay, comic books can be an expensive hobby to continue. So I have the various titles I collect on a very short leash. If after an issue or two I don't find myself interested in the story anymore, the comic gets dropped from my pull list. This first story has a good beginning and its given me a reason to stick around.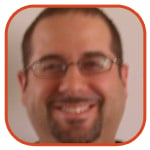 Tweet
Posted by David Torres Categories: Reviews, DC Comics
Rating: *** 1/2*
This month's issue of "Batman Confidential" is a big improvement from last month's issue. Last month we got part one of a two part story entitled "Bad Cop" by Andrew Kreisberg and Scott McDaniel. This was a sequel to Kreisberg's story which appeared in "Batman Confidential" earlier in the year. As I said, part one was a disappointment to me, but this issue ups the ante with a tense stand off between Jim Gordon and Bad Cop with Gordon's daughter Barbara caught in the middle.
Kreisberg is kind of creating his own separate Bat-Universe that I wouldn't mind seeing continue. In his first story he brilliantly told the story of the first time Batman brought the Joker into Gotham PD for booking. I'd like to see some other "first" stories that he could write. Has there been a Jason Todd Year One yet? I think Kreisberg could do some great stuff with Jason.
In the last issue the former police officer Geoff Shancoe had escaped from Arkham and assumed the identity of the villain Bad Cop. He's angry about the death of his wife at the hands of the Joker and takes it out on rookie cops at the Gotham Police Academy where Montoya is located. Both Batman and Shancoe's former partner confront him. Bad Cop wants to die. He's too distraught to want to live after everything that has happened and figured by committing a viscous crime he could get killed in the process. Neither Batman or Shancoe's former partner oblige him of his wishes. So Bad Cop goes another route.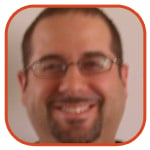 Tweet
Posted by David Torres Categories: Reviews, DC Comics
Rating: ***
Barry Allen is back from the dead. He's returned to his old life as the Flash, but just as he begins his new life, strange things have begun happening. In the last two issues we've seen that when ever Barry touches a speedster, they either die or are hit with excruciating pain. At the end of issue two, Barry has become the new Black Flash which is a sort of angel of death for the speedsters of the DC Universe. And that's where we are right now in the story of "The Flash: Rebirth".
I'm enjoying this series so far. It's not been the best Flash storyline I've ever read, but its a good story by Geoff Johns and amazing artwork by Ethan Van Sciver. I like that Johns is bringing in just about everything that has to do with the Flash. I love the Flash's history and think he has one of the best rogues gallery in comics. This issue opens up with a mysterious assailant going after the Flash villain Abra Kadabra. We don't see the assailant, but he or she says to Kadabra that, "There isn't room in this century for the both of us." The assailant then yells the phrase abra kadabra and then proceeds to burn Abra Kadabra himself.
We then see Liberty Belle and Hourman at the JSA headquarters discussing her parents Johnny Quick and the original Liberty Belle. An explosion happens and we see Johnny Quick calling out to Barry not to hurt Jesse (the current Liberty Belle). Why? Johnny is dead and was absorbed into the Speed Force. Does he think Barry will hurt Jesse and the others on purpose?
We then go to Barry who is being held in a containment field while the JLA and JSA try to help him. The Black Flash entity is taking over Barry and he asks Green Lantern to take him away from everyone as it seems that he can't control it. Barry decides to then give up and run back to the Speed Force to save everyone from himself. As he runs away we get the return of the classic plot line of the Superman/Flash race as Superman runs after Barry to try and convince him to stick around so they can help him. But Barry proves himself to be the fastest man alive and out runs Superman as he begins racing through time.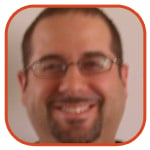 Tweet
Posted by David Torres Categories: Reviews, DC Comics
Rating: ***
When it was announced that there would be a new Batman and Robin, a guessing game began. When a teaser image was released, we all made the assumption that the new Batman would be Dick Grayson and that the new Robin would be Damian Wayne. DC tried to keep the guessing game going, but in the end, we were all right. When the announcement came that a "Red Robin" title would be launched, with a new person behind the mask we made the assumption it was Tim Drake aka Tim Wayne. Well, guess what, we were right again!
I've revealed that in my opening paragraph because I don't feel its worth it to continue teasing that information or say beware of spoilers. We knew it was coming and now Tim is Red Robin with the quest to find his presumed dead mentor: Bruce Wayne.
This was a good issue, but not a great start to the series. I think the reason why I'm interested in collecting this book is because of the character of Tim Wayne. Tim has developed into arguable the best character DC has created in over the past twenty years. He's developed from this young, intelligent, and innocent boy who discovered the identity of Batman, to this man who seems to be not only capable of taking over for Batman, but he could be an even be a better Batman than Bruce could ever be.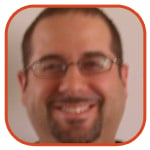 Tweet
Posted by David Torres Categories: Reviews, DC Comics
Rating: *** 1/2*
When DC announced the new direction they would be going with in the Batman books, I wasn't happy. With this new direction would come a new monthly book called "Batman and Robin" which would be written by Grant Morrison. I wasn't happy. Then came the news that Judd Winick would take over the "Batman" monthly title. Still not happy. I thought to myself, that I probably may end up not reading any of the Batman books that DC would be publishing for the foreseeable future or until Bruce Wayne returned as Batman. Well, if you read my review from last week, you know I was very surprised and absolutely enjoyed "Batman and Robin". So what about Judd's first issue of "Batman," well, DC is two-for-two in my book as I absolutely loved this week's issue of "Batman".
The story is an epilogue to "Batman: Battle for the Cowl" and it shows some of the events that lead up to where Grant Morrison's story begins in "Batman and Robin". The issue shows various moments where members of the Batman family and the super hero community deal with the news of Bruce's death. Some very moving scenes were done here, particularly the one in the cave with Alfred. I'm not a huge fan of Ed Benes's art work, but he does a good job here with some moving visual images that set the tone of everyone's feelings concerning Bruce.
As I said, there are some powerful moments in this book as we see Dick Grayson breakdown and cry over the death of Bruce Wayne, but the most moving scene come from Alfred. Superman and Wonder Woman return Bruce's cape and cowl to give to Dick and Tim in the Batcave. As they discuss Bruce's death, Alfred enters the cave with some refreshments for everyone. Superman asks him if he's alright and Alfred's response is, "Am I all right? No, sir. I am not. My son has just died." I'm not sure if this sentiment was ever expressed by Alfred in any other comic, but for Alfred to say that about Bruce was dead on. Thank you, Mr. Winick. Bruce Wayne was orphaned, but he gained a father in Alfred from a very early age and Alfred has watched his "son" grow up to be a great man. I was happy to see that moment expressed here.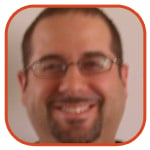 Tweet
Posted by David Torres Categories: Reviews, DC Comics
Rating: *** 1/2*
The new era of the Batman begins today in Grant Morrison and Frank Quitely "Batman and Robin". As any reader of Comix 411 knows, I have not been kind to Mr Morrison and his work on the "Batman" title and the miniseries "Final Crisis" over the past year. Where many readers and other comic book reviewers have given him praise, I have been one of the few who have disliked the stories that Mr Morrison has laid out before us. I made a promise to myself that if I didn't like the first issue of "Batman and Robin," I would drop it immediately and not even give it a second chance. Maybe it's because I wasn't expecting to like it, but for whatever the reason, I will be collecting this title because this first issue was great!
I can't believe I'm saying this, but I really liked the story that Grant Morrison has set up here. It's different. It's certainly not the Batman we have known over the years and not simply because of the new people in the roles of Batman and Robin. The one negative thing about this book is Mr Quitely artwork. I'm not a huge fan of Frank Quitely. Although there are certain times that I've seen him draw some cool images, overall his work on a full 22 page comic usually leaves me wanting a much more traditional artist's interpretation of comic characters - someone like Andy Kubert. I know Mr. Quitely will not be penciling every issue of "Batman and Robin" because he's slow and can't keep up the monthly pace of a comic book so I hope DC will give Andy a shot to fill in. I do like the splash page where Mr Quitley has the new Batman and Robin jumping out of the flying Batmobile. Yup, the new Batman and Robin have a flying Batmobile. There's that and more.
Lets begin….
© Gear Live Inc. – User-posted content, unless source is quoted, is licensed under a Creative Commons Public Domain License. Gear Live graphics, logos, designs, page headers, button icons, videos, articles, blogs, forums, scripts and other service names are the trademarks of Gear Live Inc.