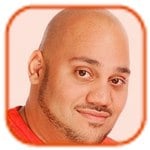 Tweet
Posted by Andru Edwards -
Categories: Apple, Cell Phones, Handhelds, Software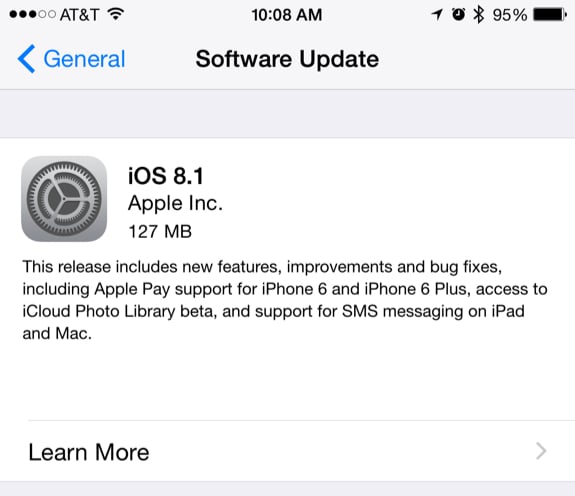 Apple has released iOS 8.1, and with it comes a slew of new features for users of iOS devices. The biggest addition is Apple Pay, which works with the iPhone 6, iPhone 6 Plus, iPad Air 2, and iPad mini 3. Apple Pay allows you to securly store your credit cards in Passbook, and pay for items wirelessly and quickly in stores with your iPhone 6 or iPhone 6 Plus, and online in apps with any of the supported devices. Apple Pay isn't all that's included in iOS 8.1, though. The return of the Camera Roll and My Photo Stream libraries in the Photos app when not using iCloud Photo Library is featured, as is the new iCloud Photo Library Beta, which allows you to store your entire photo library in iCloud. iOS 8.1 also unlocks the ability to have your SMS and MMS text messages appear on your iPad and Mac, using your iPhone as a conduit. We've got a full list of all the changes that come with iOS 8.1 for you, after the break.
Click to continue reading Apple releases iOS 8.1 with Apple Pay, here's what's new!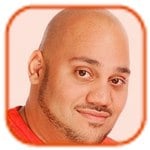 Tweet
Posted by Andru Edwards -
Categories: Apple, Displays, PC / Laptop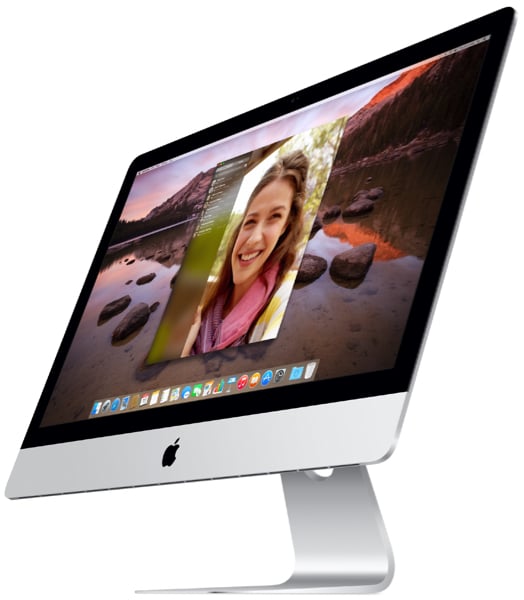 Apple has announced the new iMac with Retina display at its iPad event yesterday morning. It sports 14.7 million pixels, giving it a resolution of 5120 x 2880—that's 5K for those keeping count. It has 7x more pixels than your 1080p HDTV, and even 67% more pixels than the new 4K displays out there.
The new Retina iMac starts with a 3.5GHz quad-core Intel Core i5 processor with two Thunderbolt 2 ports, 4 USB 3.0, 802.11ac Wi-Fi, and a standard 1TB Fusion Drive. It also includes 8GB RAM, which is disappointingly low but easily upgraded, and AMD a Radeon R9 graphics chip.
The new iMac with Retina display ships today and starts at $2499 as configured above.
Read More

| iMac with Retina display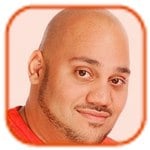 Tweet
Posted by Andru Edwards -
Categories: Apple, Corporate News, Handhelds
During this morning's Apple iPad Event, the company announced that its game-changing mobile payment service, Apple Pay, will launch on Monday, October 20th. Since being announced during last month's iPhone event, Apple has signed up an additional 500 banks and financial institutions as well as a multitude of additional retail stores. The service will work with VISA, MAsterCard, and American Express at the start. Apple Pay is compatible with the iPhone 6 and iPhone 6 Plus, and will be enabled by the iOS 8.1 update. The service takes advantage of Touch ID and NFC to make mobile payments both secure and and quick.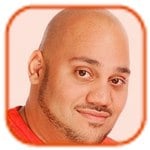 Tweet
Posted by Andru Edwards -
Categories:
Apple has officially unveiled the iPad Air 2. iPad Air 2 is just 6.1mm thin, making it 18% thinner than the original iPad Air (and that was already 20% thinner then the iPad that preceded it.) Display components are now laminated together, reducing internal reflection, paired with an anti-reflection coating on the outside that reduced reflection by 56%, making it nicer to use when out and about. The iPad Air 2 is powered by the A8X processor, a 64-bit processor with 3 billion transistors that results in 40% faster CPU and 2.5x faster GPU (that's 180x faster than the original iPad.)
Click to continue reading Apple iPad Air 2: Thinner, faster, 8MP camera for $499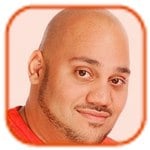 Tweet
Posted by Andru Edwards -
Categories: Apple, Handhelds, PC / Laptop, Rumors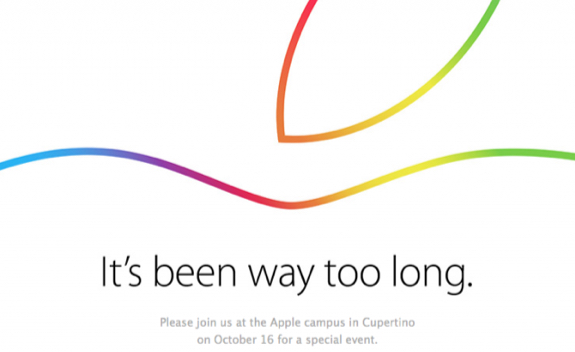 About a month ago, Apple took the stage at the Flint Center to unveil the iPhone 6 and iPhone 6 Plus. Later this week, the company will hold another special event, then time to reveal this years iPad lineup, and if reports are correct, updated iMacs (including one with a Retina display.) We've heard conflicting reports as to whether the iPad mini will see an update at the event, or if that'll come early next year, but we do know that the iPad Air will get an update that will make it lighter, slimmer, and more powerful.
Vietnamese leak site Tinhte.vn has already showed what's purported to be the iPad Air 2 frame, which is thinner and sees the volume buttons recessed into the frame, and the inclusion of a Touch ID sensor, bringing the iPhone feature over to the Apple tablet family.
Meanwhile, fans of Apple's desktop hardware have been waiting for a couple of years for the Retina display technology to make the jump from iOS devices and Apple notebooks over to the iMac. It appears that a 27-inch model that sports a 5K resolution may be prepped for Thursday as well, alongside a possible Mac mini refresh. OS X Yosemite may also launch on Thursday, as Apple has released three Golden Master candidates to developers so far.
We'll have all the news here on Gear Live as it happens, and Apple will also have a live stream of the event as well.
Read More

| Tinhte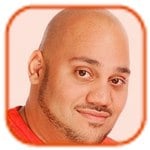 Tweet
Posted by Andru Edwards -
Categories: Downloadable Content, Fighting, PlayStation 3, PlayStation 4, Sports, Xbox 360, Xbox One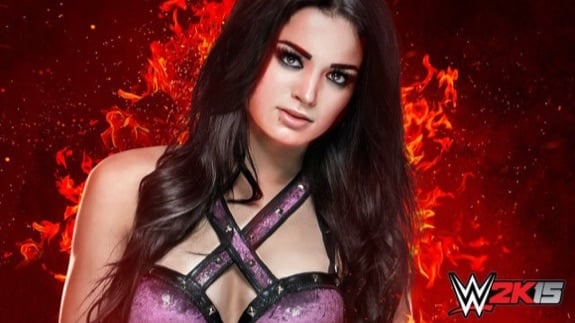 2K Games has announced details of the WWE 2K15 Season Pass, which will offer additional downloadable content that will add characters and story mode content to the game. In addition, buyers of the Season Pass will get exclusive access to WWE Diva Paige. Of course, the rest of the DLC content will be available for separate purchase while Season Pass buyers get all of it.
As previously reported, other exclusive characters include two generations of Sting, and Hulk Hogan.
WWE 2K15 is scheduled for release on Xbox 360 and PlayStation 3 on October 28, 2014. The series will also make its debut on next-generation consoles PlayStation 4 and Xbox One on November 18, 2014 in North America, and November 21, 2014 internationally.
You can pre-order WWE 2K15 now.

Tweet
Posted by Chris Pereira Categories: Adventure, Editorial, Reviews, Role Playing Games, Xbox One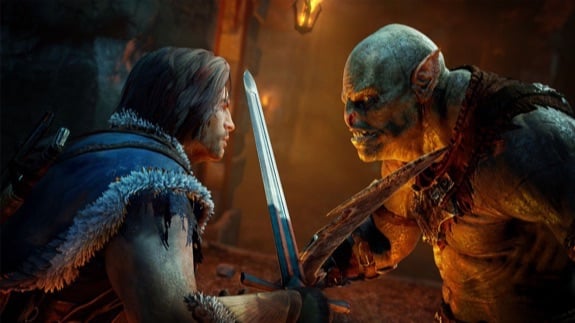 There were any number of reasons to be excited for Middle Earth: Shadow of Mordor, which launched earlier this week. For myself and many others, it was the Nemesis system--which promises unique enemies and emergent gameplay--that was the most exciting aspect of all. And while it's certainly an intriguing feature, I can't help but feel I've been missing out on it for basically being too good at the game.
Until reviews started to hit the web, I was very cautious in being optimistic about Monolith's first-ever Lord of the Rings game. For being such a major franchise, quality games based on it have been few and far between--something that's especially surprising considering its renewed popularity following the release of Peter Jackson's movies. Once I heard the almost-unanimous praise from the reviewers I trust, I was onboard. I was ready to finally play a LotR game that was a genuinely good game, not another passable one that I accepted because it happened to make use of one of my favorite franchises.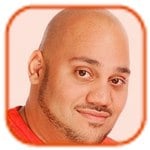 Tweet
Posted by Andru Edwards -
Categories: Features, Home Entertainment, Videocasts
The TiVo Mini is the powerful, all-purpose companion to your four or six-tuner TiVo DVR. Andru Edwards walks you through how the Mini makes it easy to share the TiVo experience on another TV in your home in this episode. Add one or more Minis and access your live TV, recorded shows and streaming apps - all with TiVo's distinctively easy-to-use interface. To use the TiVo Mini, you need a 4-tuner TiVo Roamio or Series4 DVR.
You can pick up a TiVo Mini now on Amazon.
Don't forget to subscribe to Gear Live's YouTube channel, and don't forget--we are giving away awesome perks for our Patreon backers - thanks for your support!
Here's how to get the show:
[
Download
] - iPod-formatted H.264
[
Download
] - 720p HD
[
Download
] - 1080p MP4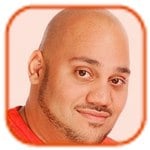 Tweet
Posted by Andru Edwards -
Categories: Apple, Corporate News, PC / Laptop, Software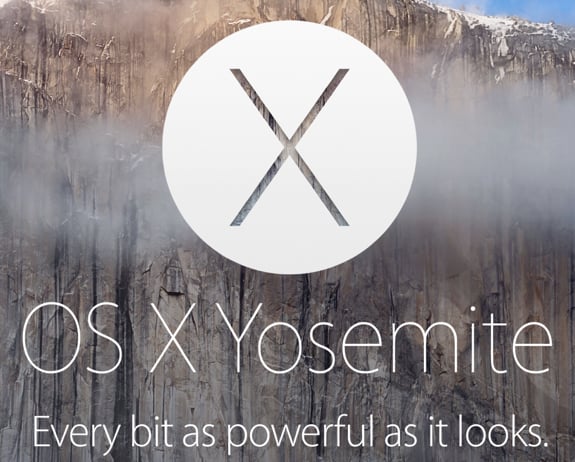 While Microsoft was busy introducing Windows 10 to the world, Apple released the first OS X Yosemite golden master candidate. Developers and beta testers were seeded with the update today through the Mac App Store, and the golden master designation means that the company is confident that this could be the exact same version that it ships to the general public when Yosemite is released later this fall, barring any last-minute bugs (hence the word "candidate.") OS X Yosemite was originally introduced back in June during the 2014 Worldwide Developers Conference, where it was shown to have a radical redesign from the current OS X Mavericks, along with much tighter optional integration with iOS 8.
It's rumored that Apple will ship OS X 10.10 Yosemite next month, alongside an update to the Mac lineup that would include the first iMac with Retina display at 5K resolution.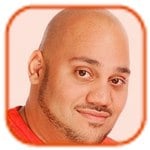 Tweet
Posted by Andru Edwards -
Categories: Corporate News, Microsoft, PC / Laptop, Software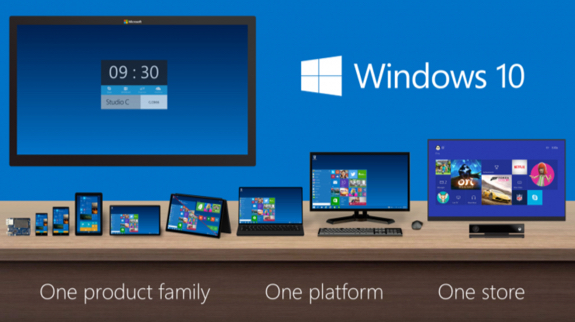 Today, Microsoft officially announced the next version of Windows: Windows 10. If you're confused, you're not alone. The currently-available version of Windows is 8.1, which means that Microsoft has inexplicably decided to forego version 9 altogether. Rumors that the next version would be called Windows TH, Windows One, or Windows 9 have now been dashed—Windows 10 is the future of Microsoft's desktop operating system. It's also still technically the 9th release of Windows.
At an unveiling event earlier today, the company called Windows 10 the "most comprehensive platform ever," as it will run on all displays, from 4-inches and up. That means Windows 10 will run on phones, tablets, laptops, desktops, servers, and high definition television screens. "Windows 10 will deliver the right experience on the right device at the right time," said Microsoft's Terry Myerson. "Windows 10 will run on the broadest types of devices ever."
Optimists will say that Microsoft is listening to all of the negative backlash that was met with the release of Windows 8, taking in that feedback, and reverting a bunch of changes to give customers what they want. Others will point out that Windows 10 looks like a mashup of the beloved Windows 7 and the polarizing Windows 8, with a bunch of Mac OS X features (like Expose and Mission Control) thrown in, and is an obvious step backwards. We see both sides of the argument, but it's also very early to tell, as Windows 10 won't ship until late 2015.
Click to continue reading Windows 10: Microsoft previews the next iteration of Windows
© Gear Live Inc. – User-posted content, unless source is quoted, is licensed under a Creative Commons Public Domain License. Gear Live graphics, logos, designs, page headers, button icons, videos, articles, blogs, forums, scripts and other service names are the trademarks of Gear Live Inc.