Tweet
Posted by Jonas Hinckley Categories: Editorials, Marvel Comics
With all the rumblings about the economy going on recently, I asked a retailer friend the other day how that was affecting his shop. And he gave me the following anecdote, which I'll paraphrase:
The other day, one of my box customers came into the shop and asked to see his pull list. After crossing off about half the titles on the sheet, he handed it back to me and then asked with a straight face: "So, how's this economy treating you?"
My friend, good retailer that he is, didn't actually react as I might have, which probably would have been to leap over the counter and try to strangle the guy.
With maybe the exception of the recent Obama issue of Amazing Spider-Man, which looks to be selling for ridiculous amounts on ebay, it's tough to see how comics retailers wouldn't be affected just like everybody else by the economic downturn. But it's one more reason to support your local comic shops right now to help keep folks in business for the long haul.
While I haven't cut back much yet, I'm definitely not making as many spur-of-the-moment purchases as I might otherwise do. Of course, it would certainly help if the prices would stop going up.
Read More

| Bridge City Comics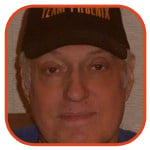 Tweet
Posted by Joel Rosenberg Categories: Editorials, DC Comics, Marvel Comics
Let me start on the Spider-Man variant story. Marvel and DC usually make dealers buy 20, 40, or even 75 copies of a book to get one variant. Sometimes you can buy as many copies of an unimportant variant as you want. Now, dealers can change their orders via an FOC three weeks before they arrive. In this case, Marvel announced that any dealer that ordered more copies of Spider Man 583 than 575 could get as many copies of the Obama cover as they wanted. This slipped by most of the dealers. And who knew that Joe Quesada would be all over TV to plug it ? So I didn't get any, but I could have sold plenty.
And next week they are printing a second printing with the same Obama variant cover except it has an orange background instead of a blue one. Don't be fooled as some people on E-Bay who are buying the second printing thinking they are getting the original variant. The original variant is worth up to 100 dollars on E-Bay.
Now the real random thoughts (SPOILERS!!!):

You've been warned about SPOILERS… stop now! Okay…
So Darkseid kills Batman in Final Crisis 6, but which Batman died in RIP? And if the continuity was screwed up by having a live Batman in the next two issues of Batman, what the heck is going on now? Even DC couldn't straighten it out to me on our weekly call. Luthor zapping Libra was cool, but Sivana saying "and that's the classic we haven't heard the last of him" was priceless. Batman and which Superman were flying around in Crisis 6 heat visioning everybody in sight? For a non-killer he seemed to kill a lot of who? Good guys or bad guys? Can't tell. Is it the same Supes carrying Bat's body in the end? Final Crisis 7 comes in two weeks and we are promised that Grant Morrison will clear everything up. I am holding my breath.
In Faces of Evil - Prometheus, it seems he goes off to a secret monastery in the Himalyas to learn all about evil. Holy Dr Doom, Batman, where have we seen that before?
Adam, Legend of the Blue Marvel was great. What they plan on doing with a hero who has talks with the Watcher after the series is over is interesting. Calling the Watcher a white guy with attitude is classic.
Batman Confidential is a fun way to introduce all the old villains but I am sure they are screwing with continuity? But, who cares?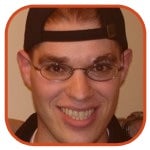 Tweet
Posted by Jeffrey Harris Categories: Editorials, Reviews, DC Comics, Marvel Comics
USA Today recently got the scoop about the latest issue of The Amazing Spider-Man #583, appearing on store shelves today. In the issue, Spider-Man gets to team up with the next President of the United States, Barack Hussein Obama. The story penned by Zeb Wells, Todd Nauck, and Frank D'Armata will depict the Chameleon trying to thwart Obama's inauguration. The issue will be sold for a cover price of $3.99, and the limited-edition cover by artist, Phil Jimenez, will be limited to half the printing run.
Preview panels from USA Today show Obama going up to Spider-Man and performing a legendary fist-bump to end all fist-bumps as Obama expresses his fandom and support for Spider-Man. Reflecting on the incident, Spider-Man thinks, "I can't shake the feeling that if I hadn't showed up, he would have handled the Chameleon all by himself. Guess it's time to head back to New York. It looks like Washington is in capable hands." Joe Quesada, Editor-In-Chief of Marvel Comics, was excited about Obama having a cameo in a Spider-Man comic after the President-Elect said he was a fan of Spider-Man in an Entertainment Weekly pop-culture survey. Obama's then opponent, Senator John McCain, only mentioned liking Batman, the flagship character of Marvel publishing rival, DC Comics.
The mainstream media outlets and the overt love over Obama getting elected is hardly a secret. But this appearance just feels so blatantly overt with Spidey basically hero-worshiping Obama in the story. Yeah, Obama could've handled Chameleon because everyone knows Obama has had training sessions with Captain America like Spider-Man. Also, if I was Spider-Man, I would be telling him to watch out for Norman Osborn, who is now in charge of HAMMER in the Marvel Universe in the fallout of Secret Invasion. Just saying, if Obama trusts Spider-Man and the admiration is for real, "Mr. President, the guy in charge of HAMMER is a psychopath and admitted former super-villain that's killed a ton of people. Might want to do something about that."
Just saying.
Read More

| USA Today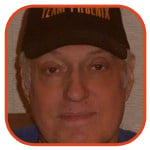 Tweet
Posted by Joel Rosenberg Categories: Editorials, DC Comics, Marvel Comics
Welcome to what I hope will be a series of Tuesday previews to let you know what to look forward to on comic day.
Tomorrow, Amazing Spider-Man 583 comes out with a variant cover and a five-page Obama back-up story. The variant cover is a one of fifty so, as usual, I didn't get any. And, as usual, I have people coming out of the woodwork to buy it. Luckily Marvel is coming to my rescue by issuing a second printing variant next week and I will have plenty. Of course what this does to the resale value of the original variant is anyone's guess.

X-men Manifest Destiny should be here tomorrow to make up for the screw up of last week. Those miscover books were up immediately on E-Bay, but they tell me the real book will be free to me to make up for it, but as they are not on my invoice I won't know until they get here. Destiny?
Also appearing is Adam, Legend of the Blue Marvel 3 and the first two have been pretty good.
On the other hand, there is Death Defying Devil which is part of Project Super Powers. They could call it Hard to Read Devil because the entire series makes it difficult to follow this storyline, but we'll give it another try.
Final Crisis 6. What can I say? When Final Bar Mitzvah comes out I will comment.
And last but not least is Mad Magazine. I know everyone thinks I am old and senile (Thanks Dennis; ED: No problem, buddy. Hahaha.), but compared to the past Mad this is horrible and not funny. Pick up a few Mad trades if you don't believe me.
And to cap everything off we have Obama trading cards. Now I once asked a distributor why cards don't come out before the movie opens? It would be great to sell cards before an anticipated hit (Iron Man) or bomb (The Spirit) comes out, but I was informed that movie cards contain scenes from the movie so they don't want to give away spoilers. But folks only buy the cards for the inserts anyway. Bikini swatches and kiss cards from Benchwarmers and costume cards and autographs from Iron Man are big hits. They say there are inserts in these cards and I am wondering what they are.
That's all for this preview. Tune in next Tuesday for our hopefully second installment.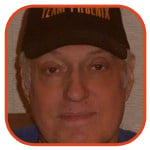 Tweet
Posted by Joel Rosenberg Categories: Editorials, DC Comics, Marvel Comics
Some of them are good, some of them are bad, but there sure are a lot of Wolverine one-shots. In fact, it seems that one comes along every week. I wonder when they will put out a trade of Wolverine one-shots.
Not only did I never think of DC's Shark's private parts before, but to have them referred to in Secret Six as "dainty" seems a little freaky.
Not only did I never think of mechanical creatures having sex before, but Jocasta and Machine Man getting all lubricated in Movie Zombies proves I'm not the only pervert around here.
Not only did I never think of Jack Russell (the Werewolf by Night) having a private life, but might he have had second thoughts about getting his wife pregnant?
So after 50 years of continuity, it seems that Solomon Grundy can, all of sudden, revert back to human form periodically. Hmmmm. I am thinking of a large green person over in Marvel that's been doing that for 45 years or so.
If you are looking for an odd ball mainstream book to check out, please read Haunted Tank. The idea of Jeb Stuart having a Black descendent is quite cool. But, on the other hand, having the Haunted Tank in the new Sgt Rock mini-series, which professes to be based on a real WWII battle is flat out wrong.
Without a great editor (that's you, Dennis) and a few good friends (that's you, David and Todd) there is no way that someone as computer illiterate as I could even dream of putting together semi-coherent columns such as this. Thanks guys. (ED: Man, is Joel ever right… I am great).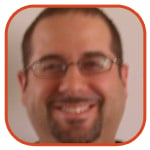 Tweet
Posted by David Torres Categories: Editorials, Marvel Comics
On a link from the Drudge Report, the website breitbart.com is reporting that in an upcoming issue of "Amazing Spider-man," President-Elect Obama will be making an appearance. Peter Parker attends the inauguration to take some pictures and while there springs into action as Spider-man and punches out an impostor attempting to pose as Obama. I think it's The Chameleon from the page posted on the website. This really annoys me!
People are entitled to have their political opinions. If you are a writer or an artist, you are free to incorporate your views into a story if you wish. If you are a liberal, that's fine. I live in New York, so I have a lot of liberal friends and family members. What pisses me off is that there is no balance when it comes to incorporating politics into comic book stories.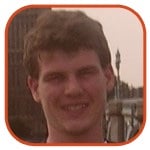 Tweet
Posted by Todd Matthy Categories: Editorials, Reviews, Marvel Comics
Is this a joke? Because if it's supposed to be a joke, then it's funny. The sad thing is I don't believe Ultimate Hulk Annual is supposed to be a joke. I think it's a serious story that comes off as a joke.
Ultimate Hulk Annual is a slugfest between the Ultimate version of the Hulk and Power Princess from the once amazing Supreme Power. And it's the ultimate (no pun intended) example of men who enjoy being abused by women.
Who'd have thought Homer's hatred of pants could be taken so seriously? The cause of the fight is pants. Seriously. After being advised by Ultimate Captain America to experience the world for herself, Power Princess of Supreme Power fame decides to take in the grease-filled (and delicious) experience of an American diner, only to be interrupted by a naked Ultimate Hulk. Ultimate Hulk is refused service because he's nude, therefore Power Princess must act as a bouncer. That's the story.
My problem with this story is it completely neuters its stars. Ultimate Hulk was a wild, out-of-control, and cannibalistic brute that was the deciding factor in world-threatening events. Power Princess (or at least the Supreme Power version) was the most frightening character in comics. Does anyone remember how she would steal people's youth? How she dropped a tank on a soldier? And not only felt it was her right, but derived pleasure from it? The book treats these characters like they're jokes.
And the sad thing is this could've been a powerful story about how dangerous super-humans are. Just imagine how much collateral damage a fight between Wonder Woman (who Power Princess is based on) and the Hulk would be. If you've read Miracle Man you'd know. Instead we get a fight over pants.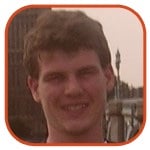 Tweet
Posted by Todd Matthy Categories: Collecting, Editorials, Reviews, DC Comics, Marvel Comics
Figure Caption: You gotta love Supergirl!
It's that time of year again when we look back at the year and see what lived up to our expectations and what fell flat on its face. So without further ado…here is MY Best of 2008.
Book of the Year: Captain America
When my friends ask me what the best comic out there is, this is my answer. Every month, Brubaker mixes social commentary, superhero history, and pulse pounding action into a symphony of awesomeness. As icing on the cake there is always a new twist or a new piece of character development that makes aspiring writers (like myself) bang their heads on a table wishing they thought of it. Damn you, Ed. Steve Epting's artwork continues to be realistic and energetic with fun homages to great artists like Steranko.
Worst Book: Countdown to Final Crisis
Wasted time. Countdown to Final Crisis was an over-hyped highlight reel of the DC Universe that promised to set the stage for Final Crisis. Not only did it not set the stage for Final Crisis, it didn't do much of anything except steal minutes from my life I'll never get back. That and about $156 from my wallet.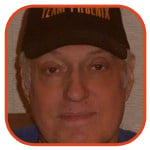 Tweet
Posted by Joel Rosenberg Categories: Editorials, DC Comics, Marvel Comics
Bad Guy of the Year: I see three choices here. Libra seems to be running the bad guys in the Crisis series, but we don't know enough about him yet to make an informed decision. Darkseid seems to be the overriding influence of the bad guys, but he may or may not be dead. Every time I try to get an intelligent answer out of DC they only have one answer: It's Grant Morrison. I guess that means that all will be clear in 2009. I'm holding my breath. So, in my humble opinion, Norman Osborn is the standout Bad Guy of the Year. From running the Thunderbolts to running everything, he provided a welcome surprise to the end of Secret Invasion. And he's crazy, too.
Good Guy of the Year: Even though I didn't like how they got there, I thought Spider-Man had a pretty good year story-wise. Now that Marvel has clarified things, a little, in that the only change was that Peter and MJ never got married so that all continuity remains the same things makes more sense. I thought Thor had a great year - kicking Tony Starks' butt, having Asgard floating over Oklahoma, and beating the crap out of the Skrulls was neat. But old friend Bucky Barnes, The Winter Soldier, is the Good Guy of the Year. A beautifully drawn and written unending novel has the former Bucky picking up the reins of Captain America. Why soon we won't even miss Mr. Rogers and as soon as that happens…
Good Girl of the Year: Supergirl is happy/sad, rebellious/obedient, heroic/whiny. In another era I would make a time of the month joke, but who knows about Kryptonian cycles anyway? We'd all like to know what MJ whispered in Mephisto's ear before stupid Peter took the deal, but we have to wait. By default I make it She-Hulk who fights earth villains, Skrulls, and still finds time to sleep around all over the Marvel universe. And has a Skrull girlfriend too.
Bad Girl of the Year: The Skrull Queen was pretty bad, but then let herself get killed by Norman Osborn. Granny Goodness is not exactly a girl. So I go with Mary Marvel. Of course by next year she'll be back to the Light Side but I love her in her new black costume. All she needs is a whip and mask and… I think I'll stop right here before I really do get into trouble with my editor.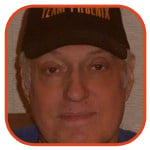 Tweet
Posted by Joel Rosenberg Categories: Editorials, Reviews, DC Comics, Marvel Comics
Here we present the "Joeys," which is our first annual comic book awards.
Book of the Year: This takes some thought. Did All-Star Batman actually come out with an issue this year? Why, yes, it did - the infamous issue 12. I think that Frank Miller's re-imagining of Batman is so off the wall it transcends great. Kidnapping Robin, Robin almost killing Green Lantern, making Robin eat rats in the batcave, having sex with Black Canary in th rain and wanting, in a thought balloon, to smack her around because she won't shut up, etc. I can see where some people hate the tarnishing of the Batman Legend, but I love it.
Story Line of the Year: This takes virtually no thought. Captain America has turned into a great comic novel in many,many parts. Beautifully drawn and well-plotted out, it takes the Death of Captain America into the Bucky Cap flawlessly. Things actually make sense, no one does anything out of character, and each chapter makes you anticipate the next. This makes the sting of Marvel doing away with their First Looks program even harsher because Cap was always there. Part of the fun of owning a comic store is helping out one's regulars and letting them read this title one week early made everyone feel special.
Rat Finks of the Year: Marvel for doing away with First Looks.
Most Confusing Story Line: So many choices. Final Crisis can't end soon enough for me. RIP has even DC confused about it. Countdown ended, I think. But, to my mind, I have no idea what is going on in Trinity and have stopped reading a book that I don't have to pay for.
Trend of the Year: Sex. It seems everyone wants it but now they talk about it. Libra's offering guys a shot at Supergirl. Red Hulk willing not to kill any of the Lady Liberator's if they put out. Nemesis putting the moves on Wonder Woman. Spider-Man asking Ms Marvel out. Skrulls having sex with humans. Dogs and cats living together. What is the universe coming to?

In Part 2 of the Joey's we'll discuss individual characters. Stay tuned.
© Gear Live Inc. – User-posted content, unless source is quoted, is licensed under a Creative Commons Public Domain License. Gear Live graphics, logos, designs, page headers, button icons, videos, articles, blogs, forums, scripts and other service names are the trademarks of Gear Live Inc.