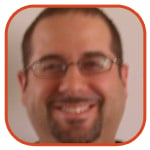 Tweet
Posted by David Torres Categories: Reviews, Marvel Comics
Rating: *** 1/2*
Another very good issue from the team of Ed Brubaker and Bryan Hitch. Captain America: Reborn picks up right where issue one left off. Steve Rogers is not dead and his friends in the Marvel Universe are trying to rescue him. Steve is stuck in time as his consciousness is living inside his body in the past. He keeps jumping from one moment in his life to the next. In the last issue, we saw Steve as he stormed the beaches on D-Day and in this issue we see moments such as a battle between him and Master Man and Steve visiting President Roosevelt. He also goes back to the moment where he took the Super-Soldier Serum - more on that later.
Back in the present, the current Captain America, Bucky Barnes, and the Black Widow are battling the Dark Avengers and Norman Osborn's HAMMER. They are looking for the device that the Red Skull and Arnim Zola used that resulted in Steve Rogers getting stuck in time after his assassination. Unfortunately, the Dark Avengers are able to defeat and capture them. They are interrogated by Norman Osborn.
Under the influence of the Red Skull, Sharon Carter shot Steve Rogers. However, there was another assassin who took part in the crime: Crossbones. To the general public, he is the lone gunman and has been incarcerated for the crime alongside his girlfriend, the Red Skull's daughter, Sin. Norman Osborn has a discussion with them and a deal is struck. Which brings us back to Bucky and the Black Widow. Osborn is interrogating them and reveals that he has released the information to the public that Sharon Carter was in on the assassination and that she is now wanted by the law. Bucky and Widow are angry of course, but they're powerless as Osborn tells Black Widow that he is going to release her, but she must bring Sharon Carter back with her or he will kill Bucky. Why is Norman doing this? Power. The deal he made with Crossbones and Sin is to help bring about the return of Steve Rogers as Captain America and I think he needs Sharon to help bring this about.
A Captain America leading his Dark Avengers, under his control? How deliciously evil! Go, Norman! Norman Osborn has really become the number one bad guy in the Marvel Universe over the past year. Kudos to Marvel for really using the character in this manner after years of simply just being another resurrected Spider-Man villain. Norman has become Marvel's answer to Lex Luthor.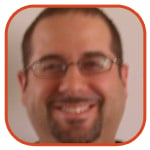 Tweet
Posted by David Torres Categories: Reviews, Marvel Comics
Rating: ****
After last week's excellent Amazing Spider-Man Annual #36, I decided it was time to get back into Spider-Man. For all of us fanboys who rant and rave about never collecting a title again because of something that is done to our favorite comic book character, I think very few of us are ever able to hold onto that promise. Let's face it, if it's a good story and great artwork, we always come back and I'm sure that's why Marvel had no problem making the "Brand New Day" decision a few years back because they knew we always come back.
This issue of Amazing Spider-Man is of course a huge milestone as it's the 600th issue of the title. I know that the original title was canceled and this is part of the renumbering that was done a few years ago, but still it's amazing (no pun intended) to see that Spider-Man continues to wow us after so many issues of Amazing and various other Spidey titles.
This issue marks the wedding of Peter Parker's Aunt May and J. Jonah Jameson Sr. The issue opens up with long-time Spider-villain Doctor Octopus talking with a doctor about all of the blunt force trauma he's suffered over the years in fighting Spider-Man and various other heroes and villains in the Marvel Universe. The prognosis? He's got about a year or so left to live. With this news, Doc Ock decides that he must do something worthwhile before he dies. Doc Ock decides to use his "brilliant" mind to benefit mankind. He will use the technology that he has to enable him to control the city of NY. He wants to make the trains run on time like Mussolini. Gee thanks, Ock!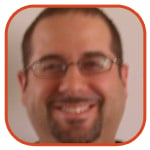 Tweet
Posted by David Torres Categories: Reviews, Marvel Comics
Rating: ***
With the release of Captain America: Reborn the main ongoing storyline of the death, and now rebirth of Cap will be told there. With issue #601 of the regular monthly title we get a stand alone story by Cap writer Ed Brubaker and veteran comic artist Gene Colan. I'm going to put my neck out and say I didn't like Mr. Colan's artwork here. I did a Google search and was checking out some of his previous work on Daredevil, Howard the Duck and Tomb of Dracula and thought his work then was very good, but I just wasn't digging his work here. The cover of this issue is a good example of what I didn't like. Cap almost doesn't seem to have a neck in this illustration and the wings on his mask protrude out too much for my taste.
As for the story, Brubaker tells a nice little stand alone story about Cap and Bucky fighting vampires during World War II. The story is presented as a flashback where we see Bucky as the Winter Soldier talking to Nick Fury relating a story about soldiers turning on their own. The story takes place in Bastogne, Belgium in February of 1945. Bucky and Cap find an American soldier dying in an old house. The soldier tells Cap how much he admires him as Cap tries to comfort him as he dies. But the soldier is not truly dead, he was bitten by a vampire and the "dead" body is resurrected into a vampire. Cap and Bucky battle the vampire soldier and end up killing him.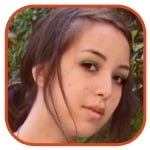 Tweet
Posted by Robin Paulson Categories: Interviews, Marvel Comics
Robert Englund, best known for his portrayal of Freddy Kruger from the Nightmare on Elm Street franchise, recently commented on WildStorm's Freddy vs. Jason vs. Ash comic; however, he seems to merely enjoy looking rather than reading it.
"Well, I love the artwork. I absolutely love the artwork. I like the storyline but I love the artwork. I think the cover art is just phenomenal," the Los Angeles native explained.
Makes me wonder if he actually read the books…
Read More

| Comic Book Resources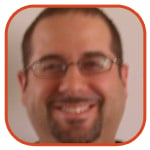 Tweet
Posted by David Torres Categories: Reviews, Marvel Comics
Rating: ****
Wow! Last week I gave a glowing review to Grant Morrison's Batman and Robin #2 where I used the phrase "wow" to express my appreciation for that issue. Well, here I am saying "wow" again for Amazing Spider-man Annual #36 because that is exactly how I felt after reading this issue.
I've been reading Spider-man on-and-off since the mid-80s. If the writing was good, I read it, but if it wasn't I dropped it. There were three or four monthly Spider-man titles to chose from so I was at least collecting one of them at some point through out the years. In the 90s there was a storyline that will go down infamy as far Spider-man and comics in general: The Clone Saga. If you're a comic reader, there is no explanation needed for what was the "Clone Saga". I am one of the few people who liked the "Clone Saga" at first, but as time went on the story became a mess and the original planned ending was abandoned due to fan outrage.
I haven't read Spider-man for probably over a year now. I haven't read it since Marvel Comics committed the sin of the "Brand New Day" storyline which effectively wiped Peter Parker's marriage to Mary Jane from continuity. The way in which they did it was atrocious and I refused to buy another Spider-man comic until they reunited Peter and MJ. Well, I decided to break my promise this once and pick up this issue. The reason I broke my promise is because of one name: Ben Reilly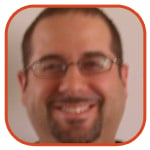 Tweet
Posted by David Torres Categories: Reviews, Marvel Comics
Rating: *** 1/2 *

Captain America: Reborn is here! Ed Brubaker's soon to be classic run on Captain America continues with this mini-series which will return Steve Rogers to land of the living, but did he ever really die in the first place?

In Captain America #600 we saw that Sharon Carter recovered the gun that she used to kill Steve. However, it appears that this is no ordinary gun and Steve Rogers was not killed, but instead he's – somewhere else right now.

Ed Brubaker wastes no time in revealing what happened to Steve and how he will end up returning to the Marvel Universe.

It seems that the gun that Sharon used to "kill" Steve was part of a larger weapon that the Red Skull and Arnim Zola had borrowed from Dr. Doom. The weapon was a variation of Doom's time platform. After the assassination, Sharon Cater was then strapped to the machine by Zola and the Skull to be used as a homing beacon of sorts in order to retrieve Steve's body. Sharon was able to retrieve some of her senses and fought back which resulted in Steve becoming stuck in time and space. So where is he? He's in the past.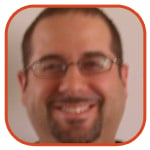 Tweet
Posted by David Torres Categories: Reviews, Marvel Comics
Rating: ****
This month's "Captain America" hits the stands this week as the announcement is made that Steve Rogers is returning as Captain America in the mini-series "Captain America: Reborn". As we all know Steve Rogers was shot and killed by a brainwashed Sharon Carter in "Captain America" (Vol.5) #25. Cap's long thought dead partner James "Bucky" Buchanan Barnes assumed the role of Captain America in issue #34 of the same series. There are numerous stories in this extra-sized issue of #600, but it is the main story of the book that sets the table for "Reborn" and the return of Rogers as Captain America.
The main story takes place on the one year anniversary of Steve Rogers' assassination and focuses on all of the supporting players that we've seen in Captain America life: Sharon Carter, Bucky, Falcon, Patriot, etc. The story goes from character-to-character and each one has their own little tale. Sharon is remembering the events of the day she pulled the trigger and she remembers handing the gun off to some man. Sharon enters the home of that man and discovers that like her, he was brainwashed on the day of the assassination. After shooting Steve, Sharon unconsciously handed the gun off to the man. She finds the gun and takes off.
One of the characters that is shown in this story is Rikki Barnes the female Bucky that Cap teamed up with during the "Heroes Reborn" series. She has traveled over to the 616 Marvel Universe and aligns herself Eli Bradley The Patriot from the Young Avengers. I like that Marvel has decided to bring this character over into the 616 universe, however things are getting a bit crowded with Cap's supporting cast. Hopefully writer Ed Brubaker can juggle them all. Still I welcome the character and see potential. Maybe they can pair up Rikki and Eli in a relationship.
With the one year anniversary of Captain America's assassination, the people of New York plan to gather to remember him with a vigil in Central Park. Falcon and the non-registered Avengers plan on attending the vigil which is threatened with being shut down by Norman Osborn's HAMMER organization. Osborn doesn't shut it down, but uses it instead to paint himself in a positive light with the public.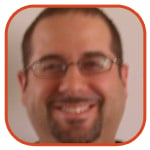 Tweet
Posted by David Torres Categories: Reviews, Marvel Comics
Rating: ***
This is Marvel's 2nd attempt to resurrect the old "New Mutants title which ran for 100 issues from the mid-80s to the early 90s. Like many comic readers, I was a big fan of this series. Although New Mutants had been canceled, it really just transformed into the new series "X-Force" with Cable at the helm along side some of the old characters and some new ones. Sometime later, Marvel published a forgettable three issue mini-series in 1997 that reunited the original members. However, in 2002, Marvel began a new monthly titled which would have some of the old New Mutant characters training new recruits. This title was very good and I collected it, but it was short lived and like it's predecessor, it transformed into another title called "New X-Men".
So I was surprised to see a few months back in Previews that Marvel was going to bring back the original New Mutants once again in their own book. I'm not complaining. As I said I loved that book and the characters and it's nice to see them all back as the plain old New Mutants. So does this book hold up along side the previous series? I say so far yes.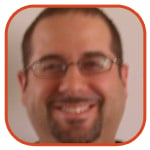 Tweet
Posted by David Torres Categories: Movies, Reviews, Marvel Comics
Rating: ***
I love Wolverine. Wolverine is my second favorite character in comics - Batman is my first. I'm such a big fan that I named my son James Logan. When I first heard that they were going to do an X-Men movie back in 2000, I was worried because I felt who the hell could they get to play Wolverine? Well, as luck would have it, Bryan Singer cast Hugh Jackman as Wolverine in one of the best casting of an actor in a comic book movie. Not since Christopher Reeve stepped into the shoes of Superman did comic fans look up at the movie screen and feel as if they were watching their favorite character come to life.
The first X-men movie was pretty good, but not great in my opinion. X-2 was amazing and is one of the best comic book movies ever made. X-3 was slammed by both critics and fans, but I liked it. It wasn't the best movie ever, but by no means the worse. That's kind of what we have here in "X-Men Origins: Wolverine". A movie that is good and fun to watch, but not a great film.
I'm not really sure why this isn't a great film. I think I would have to see it again and really deconstruct what works here and what doesn't. If there was one thing that I can put my finger and say that really didn't work was the Blob. When we first see the Blob as played by Kevin Durand of "LOST", he is just a big guy with super strength. When Wolverine meets up with him again later in the film, he is big and fat and he and Wolverine fight it out in a boxing ring. The scene is more comical and although it furthers the plot as the Blob informs Wolverine of where he can find Sabertooth and William Stryker, I would not have had them box and I probably wouldn't have had him be big and fat. I just don't think with the current make-up and computer technology, they can do that character justice with out making him look silly. That didn't work for me, but what did work here?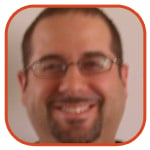 Tweet
Posted by David Torres Categories: Reviews, Marvel Comics
Rating: ** 1/2*
I haven't read a X-book in a year or two. Even when I picked up "Uncanny X-men" #500, I didn't bother reading it because it didn't interest me. For the longest time, I just haven't been all that interested in what Marvel has been doing with the world of the X-Men. Ever since they killed Jean and put Scott with Emma, I just could care less. The only X-Men experiences I have been reading are of Wolverine in the "New Avengers" - which I just dropped.
When I first heard that Marvel was going to a do a third monthly series featuring Wolverine I almost lost it. I couldn't believe how stupid Marvel was being with the Wolverine character in their quest to put him in comic after comic, month after month. I wasn't planning on getting this issue, but with the new Wolverine movie coming out, I began missing the old days when I used to love reading the Wolverine monthly title. Both Chris Claremont and Larry Hama did some amazing stuff on that book. I highly recommend reading those old stories. So I picked up "Wolverine" Weapon X" purely for nostalgia reasons. Did it live up to those old Wolverine stories? No, but it wasn't completely awful.
This issue focuses on a group of people from Roxxon getting a hold of the Weapon X files in order to make their own group of super soldiers. Wolverine finds out about this from his old Weapon X buddy Maverick who no longer has his powers thanks to the Scarlet Witch in the "House of M" storyline. Wolverine decides to stop them and show them that they can't build a better killing machine because they already did. Chessy, but whatever.
The story is quick and to the point. No new ground is broken here and it doesn't make me want to get the next issue. Maybe I'll pick it up - especially if I like the Wolverine movie, but the story has to really pick up in order for me to put this on my pull list. Ron Garney does a good job with the art, but nothing spectacular. If you love Wolverine, you'll probably like this, but if you don't like Wolverine, you can pass on this. I hope there are some good Logan stories on the horizon. I'm starting to really miss him.
© Gear Live Inc. – User-posted content, unless source is quoted, is licensed under a Creative Commons Public Domain License. Gear Live graphics, logos, designs, page headers, button icons, videos, articles, blogs, forums, scripts and other service names are the trademarks of Gear Live Inc.