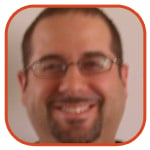 Tweet
Posted by David Torres Categories: Reviews, Marvel Comics
Rating: ****
The work that's been done by James Robinson and Geoff Johns at DC over the past 10 years with the DC Golden Age characters has been amazing. These men took these characters and have told some great stories. Well, thanks to Ed Brubaker, it looks like Marvel has their own guy to work some magic with their Golden Age characters. I know very little about Marvel's Golden Age when they were then known as Timely Comics. Other than Captain America and the Invaders (then known as the All-Winners Squad) I really didn't know much about anyone else. So when Ed Brubaker introduced the character of Thomas Halloway, The Angel in the first issue of the Marvels Project, I had to back track and do a Wikipedia search for the character to find out more about him. In this second issue, Halloway dons a costume and begins fighting crime as the Angel.
Other Golden Age characters make their appearance as well and begin fighting crime including: Fiery Mask, Mister E, and the Phantom Bullet.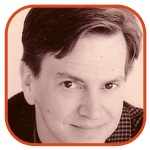 Tweet
Posted by Tom Mason Categories: Editorials, Dark Horse Comics, Marvel Comics
Denny O'Neil probably needs no introduction—he's been an editor at both Marvel and DC and written many memorable and award-winning stories. He also wrote some of the best Batman stories ever (and it certainly didn't hurt that a great number of them were illustrated by Neal Adams and Dick Giordano).
Denny knows more about writing comics than pretty much anyone in the business. He even wrote a book about it called The DC Comics Guide to Writing Comics.
Coming up at the end of this month—September 30 in fact—Denny's going to be schooling a new generation of Dennyites. If you'd like to learn at the feet of a master of the form, that opportunity awaits you. Denny's teaching a 10-week course at New York University's School Of Professional & Continuing Studies, right there in New York City.
Read More

| NYU via Comic Book Resources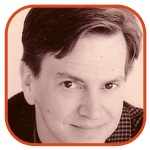 Tweet
Posted by Tom Mason Categories: Editorials, DC Comics, Independent, Marvel Comics
What a week, huh? Disney bought Marvel and everyone's wondering how this will finally address their pet Marvel peeve. Before you get all fan-ish with what this means now and will mean in the future - they own the Ultraverse! They own Crossgen! They have to do this! They have to do that! They can hire Alan Moore! They'll clean up Marvel! They'll rollback prices! You should run over and read Steven Grant's very perceptive take on the buyout in his Permanent Damage column. He's a sharp guy and he makes excellent points.
In the meantime, there was other stuff for avid lurkers to check out and peruse in their spare time. Let's take a look: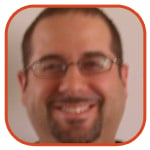 Tweet
Posted by David Torres Categories: Reviews, Marvel Comics
Rating: ***
The relaunch of the Ultimate Universe continues this month with issue two of Ultimate Comics Spider-Man. I liked this issue, but it was nothing spectacular. Where issue one showed more of the aftermath of Ultimatum, this issue sets up the various stories that will be taking place in the book. At the end of issue one we saw the Kingpin fall to his death thanks to Mysterio. Issue two confirms that as for now, the Ultimate Universe's Kingpin is now dead. I say as for now because you never know with comics. Maybe that guy wasn't the Kingpin. Maybe it was an actor playing the Kingpin. Right Aunt May? Ugh!
Anyway. Mysterio is looking to not simply be the new Kingpin of Crime, but the ruler of the world. Get in line Mysterio, so does every other bad guy in the comic book world. I like this version of Mysterio better than the regular Marvel Universe one. Although I like the classic fish bowl look, you could never really take Mysterio seriously as far being a serious threat to the world. This Ultimate version doesn't have the fish bowl and gives off a Dr Doom like vibe as far potential to really do some damage in the Ultimate Universe. It would be cool to see if Mysterio did become a major bad guy that all of the Ultimate Universe would have to unite against because he's so dangerous. We'll see.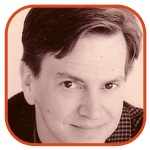 Tweet
Posted by Tom Mason Categories: Editorials, Image Comics, Marvel Comics
Just when you thought that it was safe to stop sending out resumes, a few more new and interesting comic book jobs pop up on the digital radar. One's a freelance job involving Stan Lee, and the others, well, how can they even compare? Let the job hunt begin with three tempting opportunities!
Stan Lee: Well, who wouldn't want to work with Stan The Man? If it's good enough for Jack Kirby, Steve Ditko and Pamela Anderson, then it's perfectly acceptable for you, right? If that's something you'd like to pursue, there's an unnamed "L.A.-based film company with studio pictures in the pipeline" that's jumped into the crowded comic book/graphic novel biz. They're looking for artists for their books, some of which are proclaimed to be written by Stan. If you have a style that's "dark and edgy" and can pencil, ink and color (this ain't best 2 out of 3—they want it all), then a paid gig awaits. Naturally, they'd love it if you already had experience at the usual suspects.
Tyrese Gibson: The creator of Image Comics' Tyrese Gibson's Mayhem is looking for "hard-working and dedicated interns" to join his company. You'll be bouncing between all divisions of Mr. Gibson's company—music, film/TV and comic books. If you're looking to break into the business, Tyrese can help.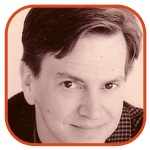 Tweet
Posted by Tom Mason Categories: Editorials, Marvel Comics

Fanboys of a certain age will always remember where they were on Monday August 31, 2009, the day the vast Disney empire, home of Mickey Mouse, Donald Duck and Quentin Tarantino, announced it was buying Marvel Comics, the home of Iron Man, X-Men, Spider-Man and all the rest, at a price of $4 billion.
For now, both sides are saying all the correct, corporate, and SEC-friendly things designed to placate worriers and fretters from Wall Street to Melrose Avenue. If you'd like to know what the future holds, though, here are the Top 20 Signs That Your Comic Book Company Has Been Bought By Disney: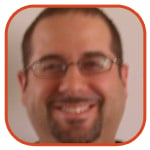 Tweet
Posted by David Torres Categories: Reviews, Marvel Comics
Rating: ***
The return of the Chameleon continues. In the last issue of Amazing Spider-Man, the Chameleon captured Peter Parker and stole his identity—it appears as if Peter has also been killed. This issue follows the Chameleon as he impersonates Peter Parker. The Chameleon goes about Peter's life discovering all of things that make Peter tick, from his new job working for J Jonah Jameson to his relationship with Mary Jane. He also decides to take advantage of the situation as he ends up sleeping with Peter's roommate Michelle Gonzales. How that will all play out when the real Peter Parker returns should be interesting.
Although this isn't the real Peter sleeping with Michelle, it still bothers me to see Peter hooking up with another woman—it's like he's cheating on MJ. I hope that they eventually put them back together; there's too much history there for them not to be together.
"Peter's" first Jameson assignment is to take pictures of Jonah with the returning war hero Flash Thompson. Since I haven't been reading Spider-Man until recently, this was all new to me as far as Flash goes. I like that they've made him into a veteran and have him disabled—this adds something new to the character that can bring about some great drama.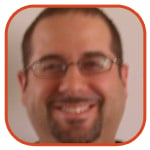 Tweet
Posted by David Torres Categories: Reviews, Marvel Comics
Rating: ***
Another okay issue of Amazing Spider-Man. After getting back into reading Spider-Man with Amazing Spider-Man Annual #36, I was looking forward to a lot of good Spider-Man stories again. However, since Amazing Spider-Man comes out three times a month, there are numerous writers who work on the book to keep this thing going. So far Mark Waid didn't thrill me last week and this week Fred Van Lente doesn't wow me either - although I thought it was better than last week.
This issue is part one of the return of the Chameleon storyline. In a very dark turn for the character, the Chameleon is preying on innocent nobodies in the city, creating a mask of their face to steal their identity and then lowering them down strapped to a chair into pit of acid where their flesh burns off their body. Sick and cool at the same time. I don't remember the Chameleon being this evil.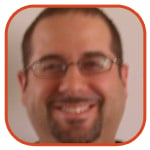 Tweet
Posted by David Torres Categories: Editorials, Reviews, Marvel Comics
Addendum: The writer of the following article regrets the oversights that were made while writing this post - both comic book and political related. The writer intends to be more careful in the future to adhere to the core subject of Comix 411, which is comic books, and not personal political opinion. Thank you.
Rating: *** 1/2*
The relaunch of the Ultimate Universe continues with Ultimate Comics Avengers. There have been three separate Ultimate Avengers series (then known just as The Ultimates). I read and enjoyed the first series, which was written by Mark Millar, who is also the writer of this new series. Since the premiere of that first series and the recent mini-series Ultimatum, numerous characters have died including: Wasp, Hank Pym, Black Widow, the Scarlet Witch, and Quicksilver. The remaining members of the team will make up the current team: Captain America, Iron Man, Hawkeye, Thor, and Nick Fury.
Before I give my review of this issue, I want to give a little back story on my feelings about Mark Millar. I made a conscious decision not to pick up The Ultimates after the second series. Why? Because of Mark Millar's political beliefs. Many creators within the comic book world are liberal - which is fine, but I think that Mr. Millar leans more to the left than a liberal. I think he's a communist.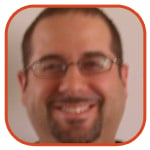 Tweet
Posted by David Torres Categories: Reviews, Marvel Comics
Rating: ****
Marvel's Ultimate line of comic books began in the year 2000. It was an attempt to get new and young readers on board without them having to jump in and figure out the years of confusing continuity that's existed before. I wasn't collecting comics at the time when issue one of Ultimate Spider-Man came out, but I decided to pick up the first few issues. I thought it was okay. In my opinion, I think Ultimate Spider-Man really took off after the first story arc. The comic lasted for over one hundred issues and there were some moments where I lost interest in the book. I think I stopped collecting around the time Ultimate Moon Knight showed up. However, I got back into the title when writer Brian Michael Bendis introduced his own take on the Clone Saga for the title. I don't know what it is about clones and Spider-Man that makes me go crazy. The Clone Saga got me to pick up Ultimate Spider-Man again and now it's done it again with the regular Spider-Man book.
After the Ultimate Clone Saga ended, I dropped the book and haven't read it since. With Ultimatum wrecking havoc in the Ultimate Universe, Marvel decided to cancel all of their Ultimate books and relaunch two of them with new number one issues. So Ultimate Spider-Man is now Ultimate Comics Spider-Man and The Ultimates is now the Ultimate Comics Avengers. So does Bendis deliver the goods once again with this new Ultimate Spidey title? You betcha!
© Gear Live Inc. – User-posted content, unless source is quoted, is licensed under a Creative Commons Public Domain License. Gear Live graphics, logos, designs, page headers, button icons, videos, articles, blogs, forums, scripts and other service names are the trademarks of Gear Live Inc.