Find Our Latest Video Reviews on YouTube!
If you want to stay on top of all of our video reviews of the latest tech, be sure to check out and subscribe to the Gear Live YouTube channel, hosted by Andru Edwards! It's free!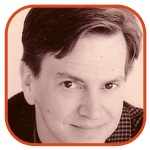 Tweet
Posted by Tom Mason Categories: Editorials, DC Comics, Independent,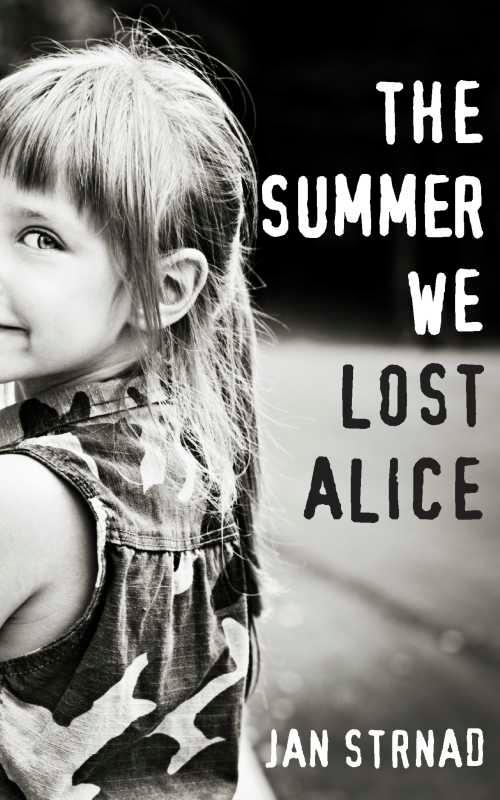 I've talked before about my friendship with Jan Strnad - we go way way to the days when Jesus rode a dinosaur, and he was the guy who taught me the secrets to writing comics.
Jan's cred includes a ton of collaborations with Richard Corben, some of the best of the old underground comix, the occasional work for Marvel and DC (Sword of the Atom), a run on Dark Horse's Star Wars comics, animation writing (Darkwing Duck), indy comics (Dalgoda) and novels.
I read and enjoyed the heck out of his first novel, Risen, and I'm pleased to report that he's got a new one coming out this month. Jan's always been drawn to darker, fantastical material, and The Summer We Lost Alice continues down that path as a supernatural mystery.
Here's what it says at Jan's website:
Click to continue reading Jan Strnad: The Summer We Lost Alice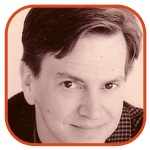 Tweet
Posted by Tom Mason Categories: Editorials, DC Comics,
"Can't you hear Diana Prince whining to Hippolyta, 'Kal-El isn't just any superboy, Mother! He's the only one who truly understands me and loves me for who I am!' while Kal-El is whining something similar to the hologram of Jor-El? This better not turn into Twilight for fanboys."
Lance Mannion, writing about the happy coupling of Superman and Wonder Woman
And be sure to check out our other notable quotes.
[Artwork: Superman & Wonder Woman]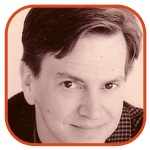 Tweet
Posted by Tom Mason Categories: Editorials, Site Features, DC Comics, Marvel Comics,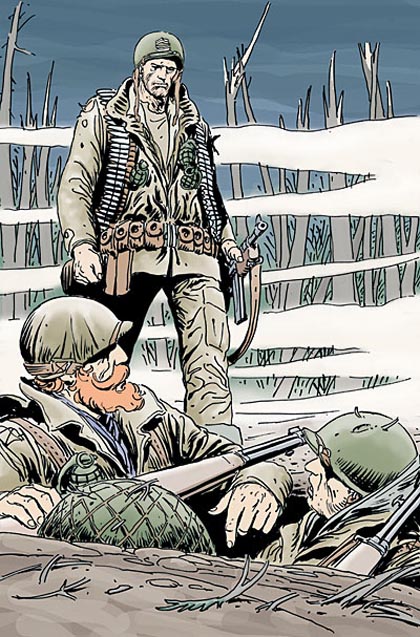 You know how you can tell that Summer's over? There aren't any more big budget super-hero movies coming out. Fortunately, there's all kinds of stuff on the internets to keep us occupied.

Beau Smith writes about the late Joe Kubert.

Tom Spurgeon writes about Harry Harrison.

I would've watched the heck out of any Daredevil movie that was done like this trailer:

Comic Strip of the Day talks about Richard Thompson and his decision to retire from Cul de Sac because of illness.
Click to continue reading Weekend Reading: Chaykin, Kubert, Harrison and Harlan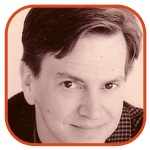 Tweet
Posted by Tom Mason Categories: Editorials, DC Comics,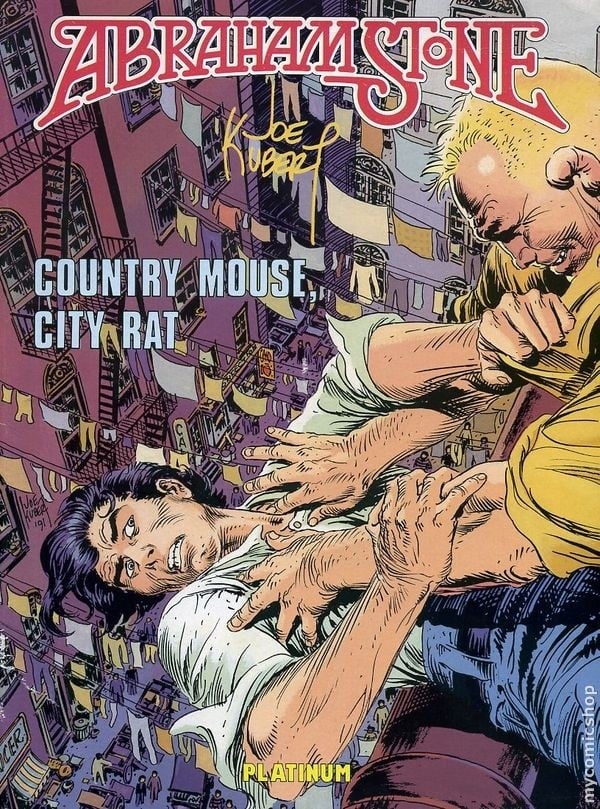 It's hard to believe that Joe Kubert passed away. His work was such a large part of my comic book experience and his war comics are so ingrained on my psyche that it feels like the passing of a great man of literature.
From Sgt. Rock, to Enemy Ace, to Tarzan and dozens more, his work never disappointed. His covers were dynamic, fluid, and never looked like anyone else's. I could spot Kubert art a mile away. I loved his covers on Son Of Tomahawk, and I really liked a tryout series of his called Firehair, about a red-headed boy raised by native Americans.
And as much as I loved his war comics, it was his Tarzan that was a revelation to me. I'd read the Gold Key stuff which I found stiff and unexciting, but when I picked up the first issue Kubert did for DC, I was amazed at how he got me to like a character I was never really interested in.
Years later, I was fortunate enough to be involved in the publication of one of Joe's graphic albums, Abraham Stone, at Malibu Comics. Here's how that came about.
Click to continue reading Joe Kubert, RIP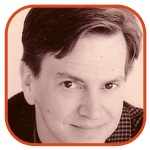 Tweet
Posted by Tom Mason Categories: Editorials, Movies, Reviews, DC Comics, Marvel Comics,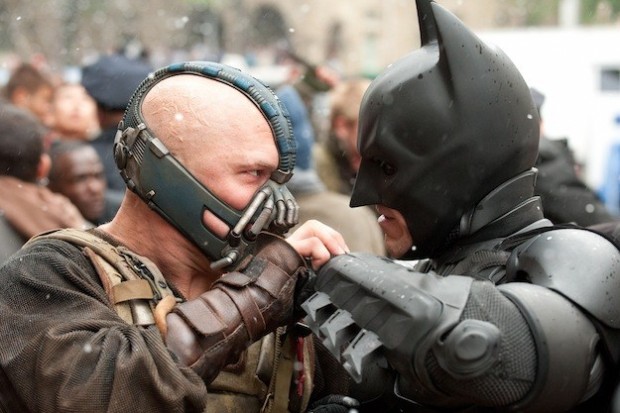 So the Olympics are finally over, and that means it's time to talk about real heroes, right? Y'know, the ones in capes!
For most of us, we have the belief that Bill Finger is the true creator of everything that made Batman great. Here's why.
Jake Hinkson looks at The Dark Knight Rises and the other two parts of Christopher Nolan's trilogy: "Unlike the set-bound comic-gothic theatrics of Tim Burton's Batman films or the plastic sex-toy quality of Joel Schumacher's films, Batman Begins is a full on epic."
Click to continue reading Weekend Reading: Batman, Doonesbury, Killraven and Kickstarter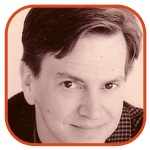 Tweet
Posted by Tom Mason Categories: Editorials, Movies, DC Comics, Independent,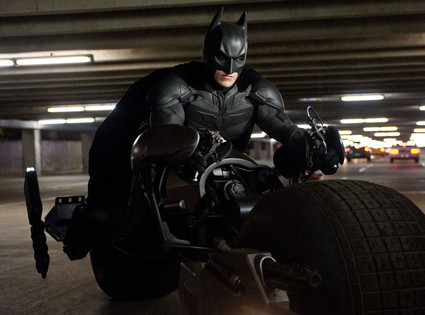 I know we're all very busy watching this running, jumping, swimming thing from London, but fortunately there's still time to see the gold, silver and bronze of the internets.
Warren Ellis' tweets on the Olympics opening ceremony can't be beat.
Award-winning novelist John Scalzi (Redshirts) blogs about his first experience at Comic Con International.
Now that Valiant's back, you know who else is returning? A new incarnation of First Comics.
Bleeding Cool reports on a "lost" Alan Moore project seeing the light of day through Avatar.
Click to continue reading Weekend Reading: Olympics, Dark Knight, Ellis and Watchmen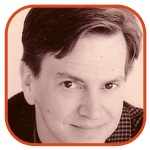 Tweet
Posted by Tom Mason Categories: Conventions, Editorials, Reviews, DC Comics,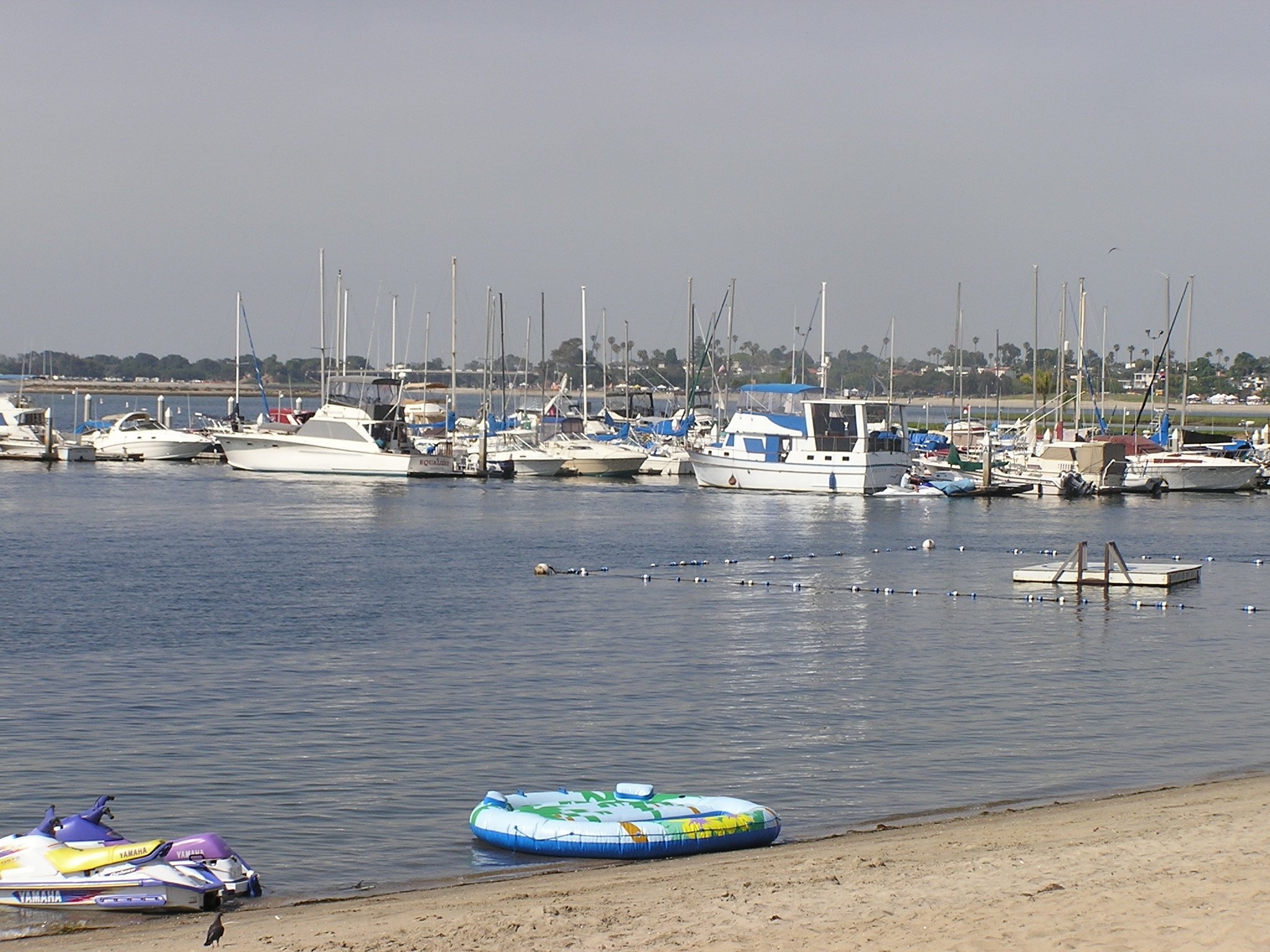 Comic Con International has come and gone already. Naturally, my Comic Con experience is quite a bit different from most people. I've been going for quite a while, have a lot of friends and acquaintances that I see there, and have an established routine of places to be at certain times.
I got there too late on Wednesday for what some reported was a raucous Preview Night, so my convention didn't start until Thursday morning.
Tom Spurgeon at The Comics Reporter has a rundown of convention memories from around the internet. (And congratulations to Tom for his Eisner Award for Best Comics-Related Journalism. It's well-deserved.
Click to continue reading Comic Con International: 2012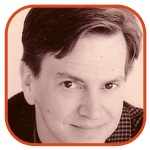 Tweet
Posted by Tom Mason Categories: Editorials, Television, DC Comics, Marvel Comics,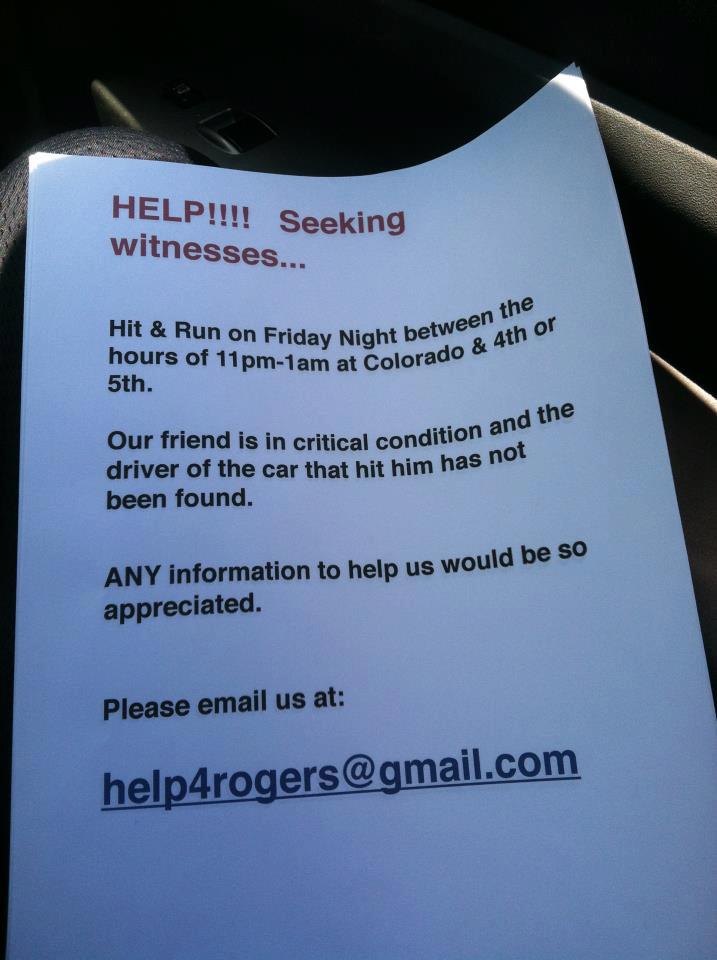 You've probably seen this all over the internets, but a little more won't hurt. Veteran comic book writer Roger Slifer was hit by a car this past weekend.
Roger worked for both DC (where he created Lobo) and Marvel (where he worked on Avengers and Marvel Two-In-One), and later produced and/or story-edited the TV shows Jem And The Holograms, Transformers, Street Fighter and others.
Here's the story, as reported by Flint Dille:
"Roger Slifer is in intensive care after being run over in a hit and run on Friday Night around 1:00. We had originally thought of keeping this quiet, because Roger is a fairly private guy, but as word is out and time might be of the essence if we're going to find the hit-and-run driver, I'll post what I know.
Click to continue reading Roger Slifer Could Use A Hand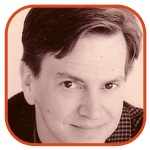 Tweet
Posted by Tom Mason Categories: Editorials, Movies, Television, DC Comics, Marvel Comics,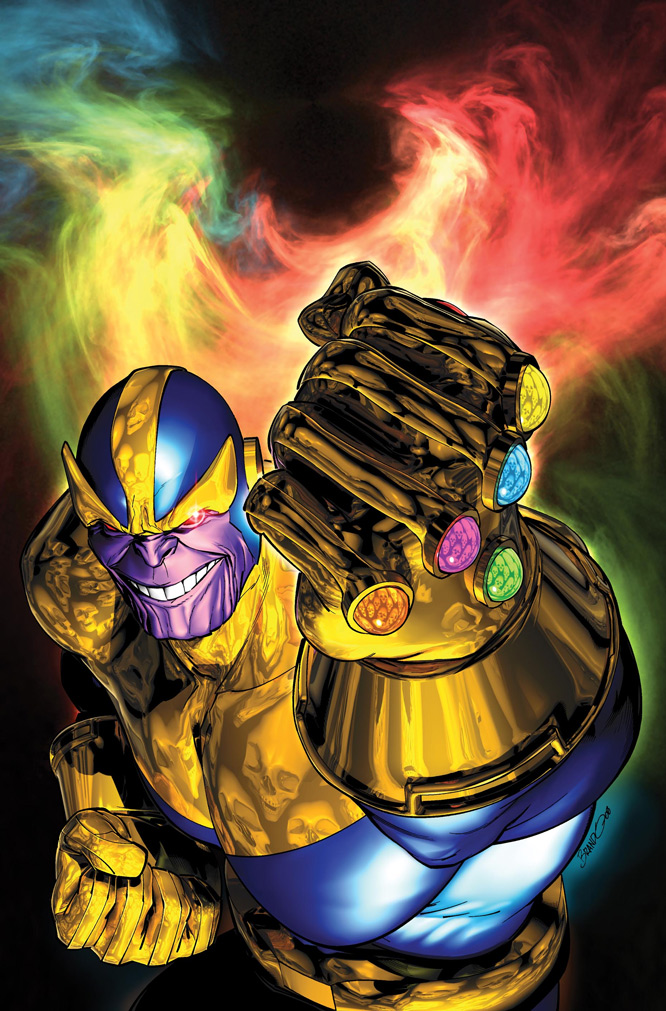 A friend of mine has a bet that The Avengers' will gross $2 billion (with a "b") by the end of the year, so I guess we're all still talking about Earth's Mightiest Heroes.
If you're still talking about them, Longbox Graveyard looks at Thanos and The Infinity Gauntlet.
Then LG's honcho Paul O'Connor passes along this link with everything you need to know about Thanos.
Alan Moore, critical of movies made from his comics, is writing his own movie, which I hope someone adapts into a comic.
It's never too late to read a story or two from Don McGregor about his father.
My pal Steven Thompson has been streamlining his collection and just recently posted a bunch of great bargains at Booksteve's Bookstore: Kirby, Captain Marvel, Robert Crumb, Superman, Batman, Wonder Wart-Hog...you can't go wrong!
Click to continue reading Weekend Reading: Avengers, Alan Moore and Don McGregor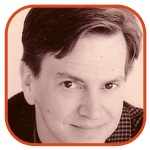 Tweet
Posted by Tom Mason Categories: Conventions, Editorials, DC Comics,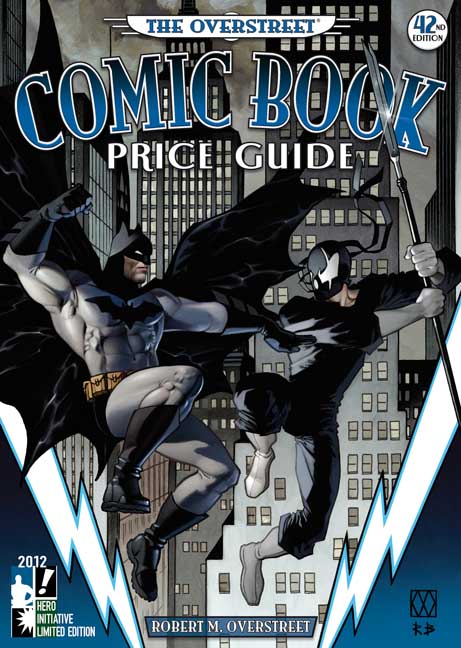 I don't know how he does it, but somehow editor J.C. Vaughn is able to assemble his team each year and whip together a new edition of The Overstreet Comic Book Price Guide. This year it's #42 (!) and it's just as big and wonderful as ever. This year's version is available with three different covers: Joe Jusko, Adam Hughes, and (my favorite) Matt Wagner. Just beautiful-looking stuff.
As always, in addition to the latest go-to prices for comics new and old (and really old, like the 16th Century), the Guide has a ton of great articles on comics history, plus market reports from their advisers, the Overstreet Hall of Fame, and even a new look at one of the best graphic novels ever, Batman: Son Of The Demon.
For me, I love the articles, but I also like flipping through the pages and looking at covers of old comics to see how they've changed over the years. I get a real kick out of all the funny (and strange) titles and the trivia (artist appearances and character first appearances and stuff like that). It's like an annual history book of comics and in each volume I always find good stuff that makes it a worthwhile purchase.
Click to continue reading Overstreet Comic Book Price Guide 2012
© Gear Live Inc. – User-posted content, unless source is quoted, is licensed under a Creative Commons Public Domain License. Gear Live graphics, logos, designs, page headers, button icons, videos, articles, blogs, forums, scripts and other service names are the trademarks of Gear Live Inc.