Find Our Latest Video Reviews on YouTube!
If you want to stay on top of all of our video reviews of the latest tech, be sure to check out and subscribe to the Gear Live YouTube channel, hosted by Andru Edwards! It's free!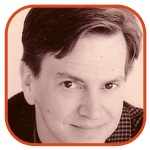 Tweet
Posted by Tom Mason Categories: Editorials, Interviews, Reviews, Independent, Marvel Comics,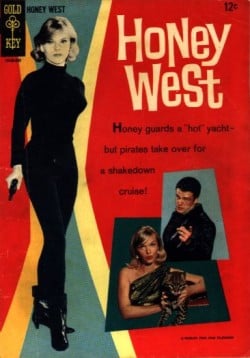 So did you see Iron Man 2 yet? Did you, huh, did you? Two things amaze me about the Iron Man franchise. One is that Robert Downey, Jr. was born to play Tony Stark. There's none of the brooding self-importance that comes with other super-hero movies - Iron Man is serious but it's also fun. The other is that in the right hands - and there are hundreds of right hands on any movie - even a second or third tier super-hero property can be turned into a good movie. If Downey, Jr. was playing Hank Pym in the Ant-Man movie, I'd be there in a minute.
Now while you're saving your money for the Iron Man 2 DVD, here are a few fun things to occupy your eyes and mouse.
Brian Hibbs: I know why people, myself included, like to talk to artists and writers because it's all so cool, but I think more interviews could be conducted with retailers since they are the comic book business. Retailer Brian Hibbs is a very smart guy - I may not always agree with him but he carries a good argument with him and he knows his business. Tom Spurgeon at Comics Reporter gets to the heart of the matter with a lengthy but hugely worthwhile interview.
Click to continue reading Weekend Reading: Iron Man, Modesty Blaise and Honey West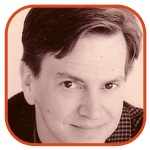 Tweet
Posted by Tom Mason Categories: Editorials, Independent,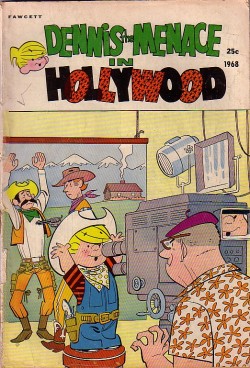 I have an ugly confession to make. My favorite Dennis the Menace comics aren't the individual panels from the newspapers. They're the stories that appeared in Fawcett's Dennis the Menace comic books, and they weren't done by Dennis' creator Hank Ketcham. Oh, sure, his work on the newspaper comic is great, but I like the comic books better. It was only later that I found out these favorites of mine were done by writer Fred Toole and artist Al Wiseman.
Back in 1964, a company named Allied Publications put out an oversized, saddle-stitched magazine with the very unwieldy title These Top Cartoonists Tell How They Create America's Favorite Comics. It featured an introduction by Beetle Bailey's Mort Walker and was compiled by Allen Willette.
39 cartoonists were profiled, one per page, and it appears that the cartoonists themselves were responsible for their own write-up. This is the one Fred Toole wrote about Ketcham and Dennis. Toole is identified as being "in charge of Public Relations for Hank Ketcham."
Writes Fred:
"Henry King Ketcham was born in Seattle, Washington, March 14, 1920. His interest in drawing goes back to the time he was seven years old and used to watch a family friend make cartoon doodles. Hank proceeded to make cartoons himself all during his school years. After a year at the University of Washington, where he was an art major, Hank went to Hollywood to work as an animator in the Walt Lantz studios. Later, at the Walt Disney studios, he worked on several major Disney productions.
Click to continue reading Fred Toole: Dennis The Menace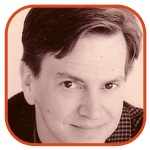 Tweet
Posted by Tom Mason Categories: Independent,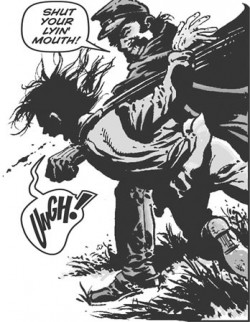 Sometimes a Civil War reenactor will don a floppy felt hat, pick up an old musket and spend a weekend in the rain chasing his beer-and-poker buddies down a hill. But if you're Chuck Dixon and Gary Kwapisz, you'll probably forgo the smell of soggy felt and take your action to the printed page. That's what they're doing with a new line of historical graphic novels. If you remember Savage Sword of Conan, then you've seen what happens when Chuck (Punisher, The Simpsons, Robin) works with Gary. Good stuff happens, that's what.
Chuck and Gary have launched their own publishing company, History Graphics Press. Their first book, Civil War Adventure, is a 144-page b&w trade paperback anthology of historical Civil War stories, written by Chuck, illustrated by Gary. Stories feature the famous, guys like Winslow Homer and George Armstrong Custer and also the not-famous, guys in the trenches just trying to stay alive and help their cause. And there are lots of horses and soldiers, all beautifully and accurately illustrated by Gary. This promises to be merely the first book in a series of graphic novels on the American Civil War and American history.
Click to continue reading Civil Warriors: Chuck Dixon and Gary Kwapisz
Read More

| History Graphics Press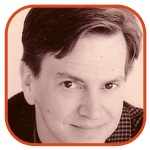 Tweet
Posted by Tom Mason Categories: Editorials, Independent,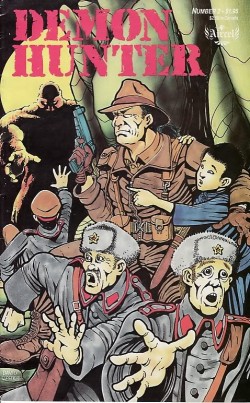 Barry Blair passed away earlier this week. A very talented writer-and-artist, he was one of the founders of Aircel Comics with the backing of Ken Campbell. The imprint got its name from Campbell's refrigeration company. Barry had a house stockpiled with a number of artists eager to create comics and they were all put to work churning out books for Aircel with titles like Elflord, Samurai and Warlock 5.
For a couple of years their books were very successful and featured work by Blair, Pat McEown, Dale Keown, Dave Cooper, Jim Somerville, Guang Yap and others during the black and white boom of the mid-1980s. When the market soured, Campbell was eager to shed the imprint. Rather than shut it down, he made a deal with Malibu Comics President Scott Rosenberg to take it over. Malibu was the parent company to Eternity Comics.
As part of the deal, Malibu would run the imprint and Barry would provide 4 books a month - a new book every Tuesday either by him or his studiomates or in some form of collaboration. In addition, Malibu would also sponsor Barry's green card - he wanted to move out of Canada to New York City and found a place in the shadow of the United Nations building. For a couple of years, Malibu published a wide variety of Aircel books - Barry's own adventure books, Dave Cooper's wild parodies, and even a Jim Somerville zombie book.
Click to continue reading Barry Blair and Aircel Comics
Read More

| Bleeding Cool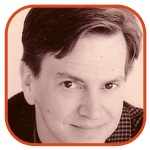 Tweet
Posted by Tom Mason Categories: Editorials, DC Comics, Independent,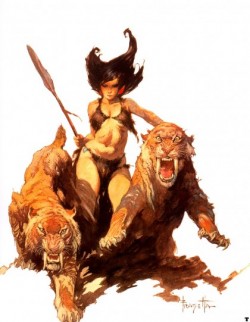 It's old-school comic book week for the past several days as Wally Wood, Frank Frazetta, Stan Lee and that crazy caveman Alley Oop pop up. If that's not all, Evan Dorkin opened up an excellent thread on health insurance and freelance artists that's must read for anyone who's ever seen a 1099 form.
Wally Wood: Gold Key Stories posts a complete issue of M.A.R.S. Patrol Total War, with art by the great Wally Wood. Fanboys drool over this kind of stuff, and I'm not ashamed to say I'm one of them.
Frank Frazetta: A backhoe, a museum and millions of dollars worth of original art add up to a very sad family tragedy for the great artist. Heidi MacDonald over at The Beat has been on top of the story here and here and that'll get you started. Be sure to follow through and read all the comments and updates.
Free Content: Xark has a great take on why newspapers complain so much about the online readership who wants it for free, but it's really diners and coffee-sippers who are the real content thieves who don't pay for what they read.
Click to continue reading Weekend Reading: James Bond, Wally Wood, Stan Lee and Frank Frazetta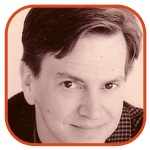 Tweet
Posted by Tom Mason Categories: Editorials, Independent, Marvel Comics,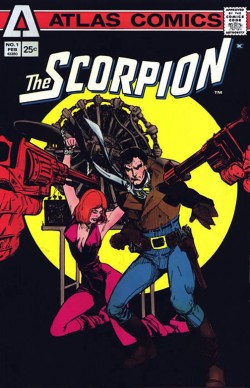 Lots of great stuff all over the internet this week, including a nice piece on Martin Goodman's Atlas/Seaboard comics of the mid-1970s, a lost cartoon by Gene Deitch and a little piece of Jonny Quest/James Bond trivia. Let's click:
Atlas/Seaboard: If you remember Howard Chaykin's The Scorpion, Larry Hama's Wulf The Barbarian or Steve Ditko's Tarantula, then you're old. And that means you remember the Atlas/Seaboard comics that Martin Goodman published after Cadence bought him out from Marvel back in the 1970s. What you may not know is that their comics were also published in Australia. Oh Danny Boy has a detailed and well-illustrated account of their adventure down under.
Gene Deitch: Over at Cartoon Brew, Jerry Beck posts a note from acclaimed animation director Gene Deitch about his first (and lost) animated cartoon. It starred Howdy Doody, and the cartoon so enraged Buffalo Bob Smith that he had it destroyed.
John Kricfalusi: Over at John K Stuff, the animator has a hilarious post about amateur artwork and some ideas about how not-yet-professionals can still find outlets for their art.
Tom Richmond: The great MAD Magazine artist and caricaturist recently remodeled his studio and put up before and after pictures. We should all work in such a great environment. Warning: safe-for-work shelf porn ahead.
Click to continue reading Weekend Reading: Atlas/Seaboard, Gene Deitch and Jonny Quest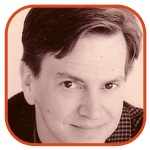 Tweet
Posted by Tom Mason Categories: Editorials, Independent,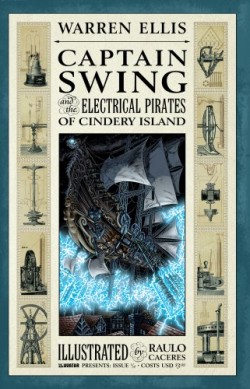 Yo-ho-ho. If you love your pirates and you're a little bit burned out by Johnny Depp and the many, many Pirates of the Caribbean, you might be looking for something a little different in the "pirate" category. If you can expand your definition to include Bow Street Runners, flintlocks, and "flying things that aren't supposed to fly?" then February 2010 has something for you. It's the start of a new four-issue mini-series by Warren Ellis (Supergod; No Hero) and Raulo Caceres (Gravel; Crecy) from Avatar called Captain Swing And The Electrical Pirates of Cindery Island.
Described as "an electrical romance of a pirate utopia thwarted," Captain Swing is set in London, 1830. That would be the Warren Ellis London of 1830 in which copper Charlie Gravel starts seeing things, including the legendary Spring-Heeled Jack. I love the Bow Street Runners. They figure prominently in the mystery novels of Bruce Alexander (Blind Justice) and Richard Falkirk (Blackstone), and I'm curious to see what this new incarnation will be like.
This is an Avatar book, so expect some cover variants and a retailer incentive, but best of all, it's a new Ellis mini-series and I'm looking forward to it.
[Artwork: One of the covers to Captain Swing And The Electrical Pirates of Cindery Island, © Warren Ellis]
Read More

| Avatar Press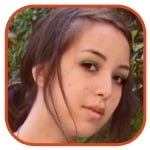 Tweet
Posted by Robin Paulson Categories: DC Comics, Independent,
Even though he has a musical history, it's quite easy to forget with all of the memorable novels and comic books Alan Moore has written. Well, now we've got a video to help us not forget!
At a launch party for his latest fanzine, Dodgem Logic, Moore jumped on stage with a band featured on the CD accompanying the magazine, the Retro Spankees. Moore was quick with his literary style in the intro to one of the songs: "This next number, it's about caring… about people. It's about caring about people so that you want to… protect them. It's about caring about people so that you want to protect them by unleashing a storm of malefic evil presences from the pit of Hell against anybody who is distressing you. This is to everybody—it's called 'Jonny Fortunate.'"
Check out another performance after the break!
Click to continue reading VIDEO: Alan Moore Rocks Out With Retro Spankees
Read More

| Bleeding Cool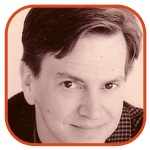 Tweet
Posted by Tom Mason Categories: Reviews, Independent,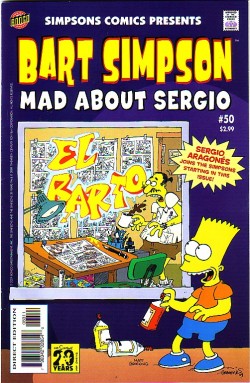 Let's get this out of the way right up front: I have a bias when it comes to Sergio Aragonés. I grew up reading his Marginals in MAD Magazine and later worked for a company that published his work (two graphic albums and The Mighty Magnor mini-series with Mark Evanier). During that time, I not only met him, but he once dropped by the office on a day that coincidentally was my birthday and, in the time it might take me to read an email, he drew in ink (no penciling) a breathtaking 9x12 illustration of multi-character cartoon goodness as a gift. I still have it, framed on my office wall.
So my bias goes well beyond fancrush. I was saddened that MAD Magazine went quarterly because it meant 8 fewer paychecks per year for all those freelancers associated with the magazine, including Sergio. But I knew that anyone who draws as fast and funny as he does would find another outlet for his work, and I was delighted - and surprised - to discover that it would be The Simpsons.
He's joined Bongo Comics, and they've made a big deal out of his debut on Simpsons Comics Presents Bart Simpson #50, subtitled "Mad About Sergio." Sergio writes, pencils and inks two complete stories. The first is "The Simpson Project," about what happens when Bart and Milhouse's homemade rocketship triggers a domino effect of international nuttiness. And the second is "Big Top Flop" where Bart and his friends sneak away from Cirque Du Lune ("the elegant art of mime and the subtle fantasy of Asian contortionists") and try to sneak into a "real" circus. There are also two shorter gag pieces by Sergio.
Click to continue reading Bart Simpson #50: Sergio Aragonés!
Read More

| The Beat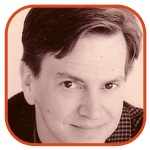 Tweet
Posted by Tom Mason Categories: Editorials, Independent, Marvel Comics,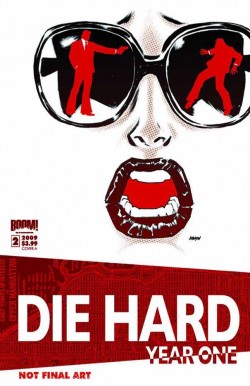 Happy Halloween! You won't find any Halloween-themed stuff down below because thousands of other people are already way ahead of me on that. What you will find is some very nifty reading (and looking) on folks like Howard Chaykin, Frank Robbins, indie cartoonist J.R. Williams, Stan Lee, and Blackest Night. Start the ball rolling downhill…
Incognegro: Galleycat gives a shout-out to the new graphic novel by Mat Johnson and Warren Pleece, making it their Featured Book of Color. This Vertigo book has "movie" written all over it, and I'm sure Diane Nelson has noticed that.
Die Hard: Those We Left Behind enjoys the new Howard Chaykin/Stephen Thompson Die Hard prequel, Die Hard: Year One, from Boom! Says TWLB of the just-released second issue: "The series is really capturing the spirit of the McClane character, with his quick wit and regular-guy attitude."
The Avengers: James Reasoner reviews Marvel Masterworks: The Avengers Volume 1 by Stan Lee, Jack Kirby and Dick Ayers. "It's also interesting to see the introduction of storylines that would resonate through the Marvel Universe for years, and in some cases, decades afterwards." But there's a "but" coming that you'll have to click and discover for yourself.
Click to continue reading Weekend Reading: Die Hard, Avengers, Stan Lee and Frank Robbins
© Gear Live Inc. – User-posted content, unless source is quoted, is licensed under a Creative Commons Public Domain License. Gear Live graphics, logos, designs, page headers, button icons, videos, articles, blogs, forums, scripts and other service names are the trademarks of Gear Live Inc.